This Hip-Opening Pose Will Help You Release Stress & Anxiety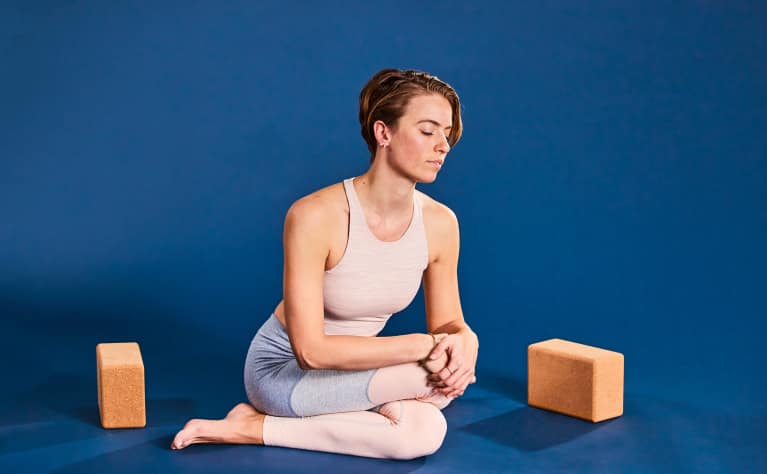 Here at mbg, we believe in Mindful Movement. In our video series, we'll break down various moves designed to help you take care of your physical body and connect you to your emotional and spiritual self. Up today: how to release tension and breathe better, starting with your shoulders.
How often have you heard of tight hips as the root of physical pain and chronic injury? Our hips contribute not only to our overall mobility and balance but also to our emotional health. As our lives continue to take on various sedentary aspects (hello, frequent sitters and desk jockeys), strengthening our hips to move through the world will help promote a more grounded way of being. Loosening your hips can also help to alleviate chronic back and knee pain, improve circulation, and, in general, strengthen posture. It's no surprise that hip openers are among the most popular yoga stretches and poses.
NYC yoga instructor and co-founder of Sky Ting Yoga Chloe Kernaghan is here to show us how to release our hips and stress to be more emotionally and physically available in our everyday lives. In this video, she demonstrates the basics of a cow-face pose, which allows for a deep hip stretch and an even deeper emotional release.
Looking to open up tight shoulders and breathe better? Chloe shows us how to do just that.