The Hormone-Balancing Workout That Helped Me Get My Period Back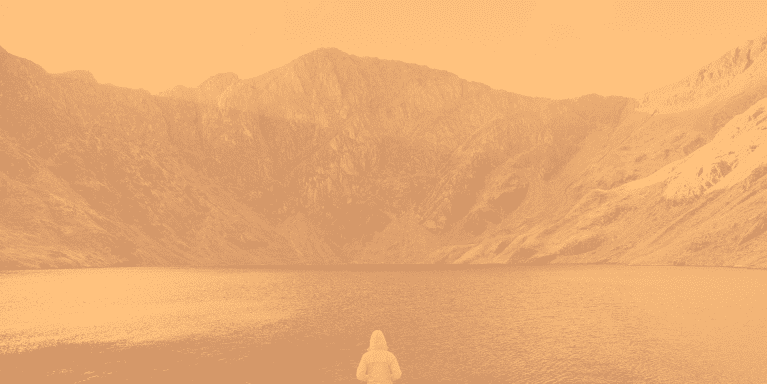 It had been eight years since I had a period, and my gynecologist was only a little bit concerned. She asked me if anything had changed diet or exercise-wise. At the time, I had just finished my first half-marathon, but I'd been an athlete my entire life and got my period every 30 days for five to seven days. Why now? It didn't make sense that I would lose it just from running distance, but my doctor was convinced that this had to be the case. She told me that as soon as I stopped, it would come back.
I never really got it back. I went through phases of running between 2009 and 2017, and I probably had three or four periods, max. Every year I would have my annual checkup, and my doctor still didn't seem too concerned. But I started to question the normalcy of not having a period for so long. I was engaged, and kids were on my mind. It was at that time that I really sat down with my gynecologist and said, "OK how do I reverse this, and how long will it take?"
She told me that ultimately I needed to dial back the intensity of my workouts because my adrenals were pretty shot. She took a lot of blood work, which proved it: My body fat was lower than that of an elite athlete. She explained that it may be uncomfortable at first, and that I needed to incorporate yoga, long walks, and other low-intensity workouts.
I hated hearing this, because I'm a HIIT lover. I love to get my heart rate up to the MAX during all my workouts, and I found yoga and walking to be pretty boring. However, I knew if I continued going down the path of not having a menstrual cycle, there was definitely going to be a zero percent chance that I would get pregnant.
Here's what my hormone-balancing workout schedule looked like:
Instead of cutting out HIIT and running cold turkey, I decided to dial it back a little and designate days to just walk or just do yoga,. My schedule looked like this:
Monday, Wednesday, and Friday: HIIT and Circuit Training.
Tuesday and Thursday: Yoga and a walk.
Saturday and Sunday: Long walk or total rest day.
I traded in a lot of my HIIT sessions for lifting weights. I would go slower with more rest periods, but I actually lifted heavier weights so it was still challenging.
What my eating plan looked like:
I upped my fat intake majorly. Think coconut oil, avocado, and nut butters—they were all a major part of my diet. I used to barely eat any of these things, so they were crucial when it came to gaining some weight. I also stopped focusing so much on what I was eating all the time. If I wanted that cookie, I had it. If I went out to a restaurant, I just ordered whatever I wanted. I ate intuitively, and it paid off.
Still, it took a while to get my period back.
It took 11 (miserable) months, but I finally got my period back in August 2016. I gained 20 pounds along the way, and there were times when I felt extremely sluggish. But once it started to regulate, the weight came off, and I started running again and eating cleaner, and I still have regular periods to this day. For me, 2017 was all about cleaning up some of the eating habits I had adopted for the year—much easier said than done. For example, I definitely developed a mild sugar addiction!
I know my journey is continuous and there's likely to be other changes along the way, but I'm happy to share this one and have more insight since I'm out of the "dark," so to speak.
Fascinated by Danielle's story? Read about why female athletes so commonly struggle with their periods.