Introducing: The Best Recovery Products For Under $40

mbg Associate Movement & Wellness Editor
By Ray Bass, NASM-CPT
mbg Associate Movement & Wellness Editor
Ray Bass is the associate movement and wellness editor at mindbodygreen and a NASM-Certified Personal Trainer. She holds a degree in creative writing from the University of Pennsylvania, with honors in nonfiction.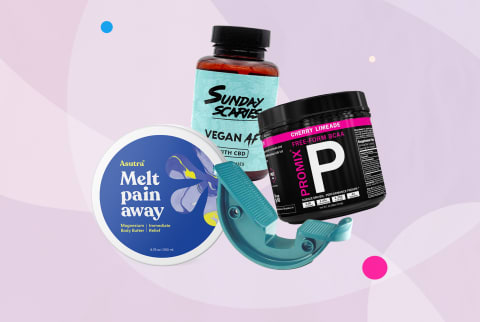 March 10, 2019
To say that recovery is all the rage is an understatement. Post-workout treatments are everywhere—from cryotherapy to infrared everything—and it doesn't look like the trend will be fading any time soon, which we're actually thrilled about.
Recovery and rest are nothing short of essential, but the recovery treatments can be, well, expensive. A single sports massage can run you $100 or more for an hour depending on where you go, and for most folks that isn't sustainable.
As a fitness editor, I spend a lot of time trying to heal my body, and while I love indulging in the occasional recovery session, I'm more likely to spend my money on a product that I can use more than once. With that said, here are the best affordable recovery products on the market.
Asutra Magnesium Body Butter
mbg Creative
LuxFit Foam Roller
When choosing a foam roller, I say the simpler the better—no bumps, nubs, or battery-powered vibrations necessary. Foam rolling can help relieve tension and muscle soreness in your body by increasing circulation and flushing out toxins. You can foam roll any muscle on your body (I recommend trying your upper back), and it's safe to use every day if you want. You'll get your money's worth for sure.
Foam Roller, LuxFit, $21.95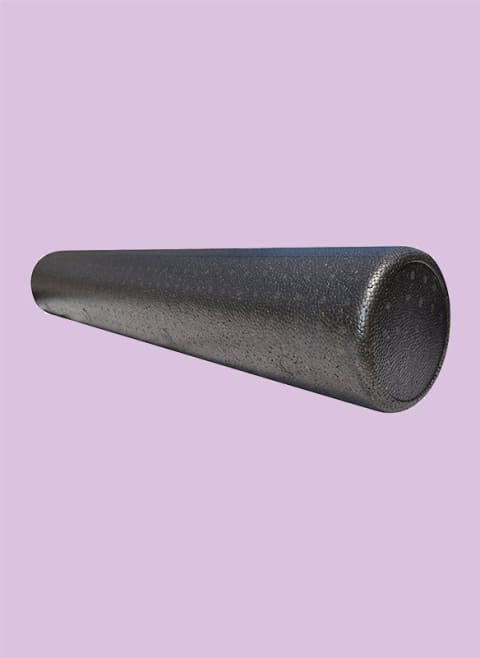 mbg Creative
Sunday Scaries CBD Vegan Gummies
Working out usually makes people feel relaxed (we all know that post-workout high), but sometimes workouts can have the opposite impact. For example, if I go on a long run or have a particularly difficult session, I sometimes end up feeling fatigued, wound up, and even anxious (probably from the inflammation). Taking one of these post-workout or before bed can calm your inflammation and help put your mind at ease.
Vegan AF CBD Gummies, Sunday Scaries, $35
mbg Creative
mbg Creative
ProStretch Calf Stretcher
If you have tight calves, hamstrings, or leg muscles in general, this calf stretcher is a must-have. It's also great for anyone with heel pain, plantar fasciitis, Achilles tendinitis, and even shin splints. Just step in and press your heel toward the ground for the best stretch you've had in a long, long time.
Calf Stretcher, ProStretch, $32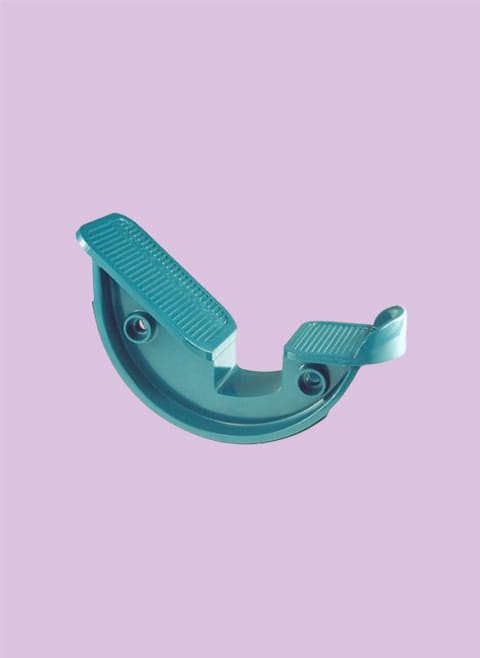 The Stick, Therapeutic Body Massage Stick
The Stick is like the gentler (equally effective) cousin of the foam roller. You basically press and roll it on your muscles, which alleviates muscle pain and soreness (are you sensing a theme here?). It's also way more portable than a foam roller, so it's perfect to take on a trip, a vacation or slip into your gym bag.
The Travel Stick, The Stick, $27
mbg Creative
Rymora Compression Socks
Plantar fasciitis is super common among active people, especially runners and yogis. These socks can provide fast pain relief for your feet (including your heel, arch, ankle, and Achilles tendon). They're easy to slip on and wear around the house, or wear them under socks during your next workout for extra support!
Compression Sock Sleeves, Rymora, $13.97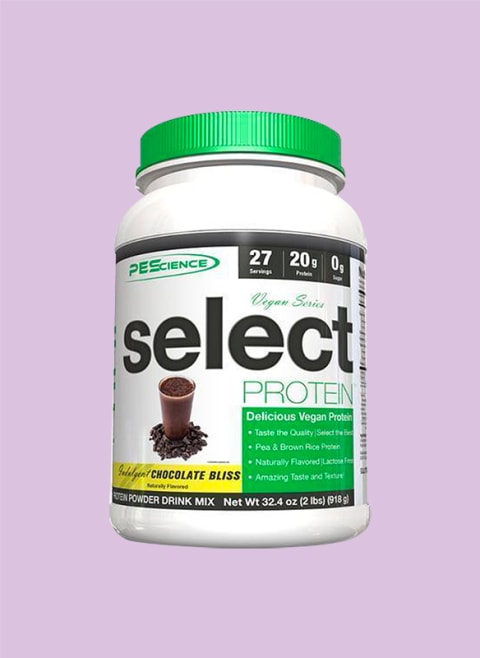 ChiFit Back Stretcher
If you've ever had back pain, you know how painful and restricting it can be—you need your back for basically every movement you make. This back stretcher lets you stretch any area on your back, and it can be used daily! Add this to your before-bed routine to start basking in blissful relief.
Multi-Level Back-Stretching Device, ChiFit, $22.95
mbg Creative
ProMix BCAA Powder
BCAAs, or branched-chain amino acids, are the perfect supplement to any workout routine and aid your body's recovery long after you've consumed them (they're best mixed with water). Not only will they give you more energy and increase your endurance during your workout, but they'll also lessen your soreness post-workout. That's a win-win if we've ever seen one.
BCAA Powder, ProMix Nutrition, $29.99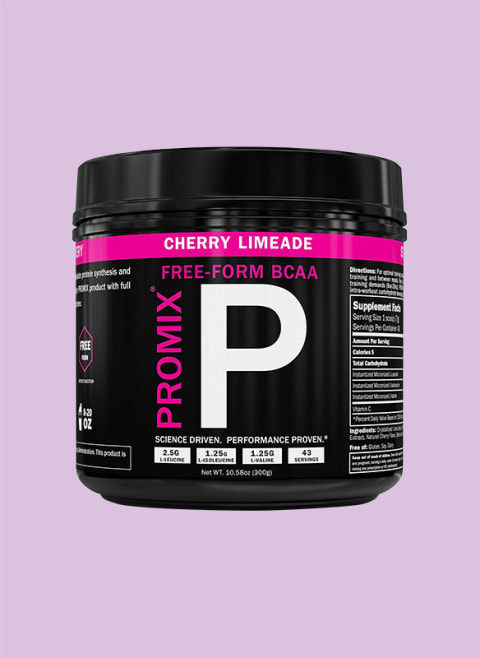 And do you want to turn your passion for wellbeing into a fulfilling career? Become a Certified Health Coach! Learn more here.

Ray Bass, NASM-CPT
mbg Associate Movement & Wellness Editor
Ray Bass is the associate movement and wellness editor at mindbodygreen and a NASM-Certified Personal Trainer. She holds a degree in creative writing from the University of Pennsylvania, with honors in nonfiction. A runner, yogi, boxer, and cycling devotee, Bass searches for the hardest workouts in New York (and the best ways to recover from them). She's debunked myths about protein, posture, and the plant-based diet, and has covered everything from the best yoga poses for chronic pain to the future of fitness, recovery, and America's obsession with the Whole30 diet.