Older People With Leaky Gut Could Use More Polyphenols, Study Finds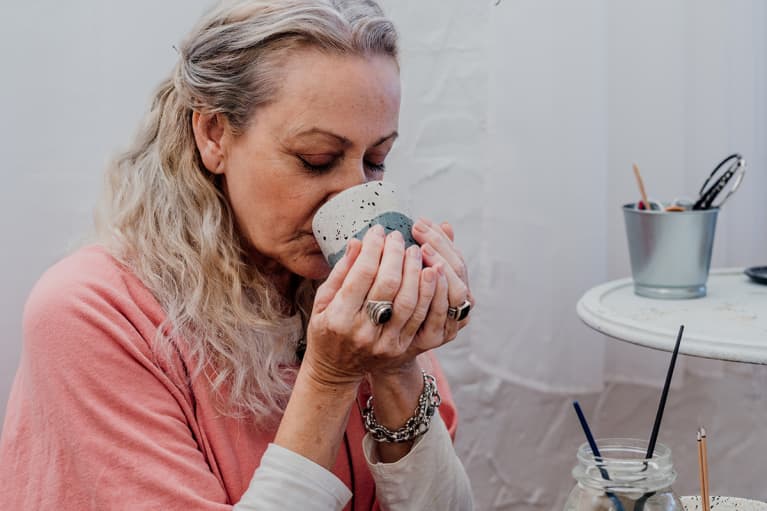 October 27, 2021 — 2:02 AM
Gut health is often the name of the game in the wellness world, and for good reason. The state of our guts can affect so many other crucial systems in the body.
One example of when things are not going so well is leaky gut, also known as intestinal permeability. While not a widely recognized medical condition yet, this term refers to the intestinal walls "leaking" unwanted microbes and undigested food particles into the bloodstream.
And in new research on older adults, published in the journal Clinical Nutrition, researchers found one specific thing that may help improve intestinal permeability.
Studying polyphenols and the gut.
For this study, participants were all 60 years or older and had leaky gut. For eight weeks, some of the adults ate a polyphenol-rich diet that included up to three portions a day of polyphenol-rich foods (like apple, cocoa, dark chocolate, green tea, cranberries, oranges, or pomegranate juice), while some acted as a control group.
The object of this research was to observe how these foods would affect intestinal permeability and microbiota in the gut.
Throughout the course of the study, participants underwent various physical exams and also had blood and fecal samples collected for analysis, to track the changes.
Based on their findings, it would appear a polyphenol-rich diet can help improve intestinal permeability in older adults.
As their analysis showed, cocoa and green tea, for example, were positively correlated with butyrate-producing bacteria, which is great for the gut. On the other hand, cocoa and green tea were negatively correlated with zonulin, which is a protein related to intestinal permeability.
As the study's lead author Cristina Andrés-Lacueva, Ph.D., notes, "A higher intake of fruits, vegetables and foods such as those described in this paper provide fiber and polyphenols that could help counterbalance the damaging of permeability due to aging."
The bottom line is, when it comes to gut health, what you actually put into your gut makes a big difference. And in the case of leaky gut, polyphenols have proved to be a good strategy in improving intestinal permeability.
Many experts believe leaky gut is related to a host of issues and chronic diseases, but as Andrés-Lacueva says, creating specific diets for specific age groups can help us all keep our guts healthy as we get older.