Got Old Candle Jars? Here Are Chic AF Ways To Reuse Them
Is there anything more satisfying than burning a candle to the end? The sign of a scent well-loved, an empty candle jar is its own little victory. But what do you do with it!?
Here at mbg, we're all about cherishing your belongings and finding new uses for them instead of tossing them. And it turns out, there are countless ways to keep the fire burning, so to speak, and turn your old jars into their own little keepsakes. The first step? Popping them in the freezer.
"If you'd like to reuse your candle jar, put it in the freezer for a few hours. Nudge the remaining wax with a dull knife, and it should pop right out. A dry paper towel wiped inside will remove any last bits of wax. If you have trouble removing the wick tab, heat it with a blow-dryer for a few seconds to soften the adhesive," advises Abigail Stone, founder & CEO of Otherland candles.
From there, the possibilities are endless. In honor of the impending cozy candle season, we've rounded up a few creative ways to upcycle every type of jar into something super cool and chic.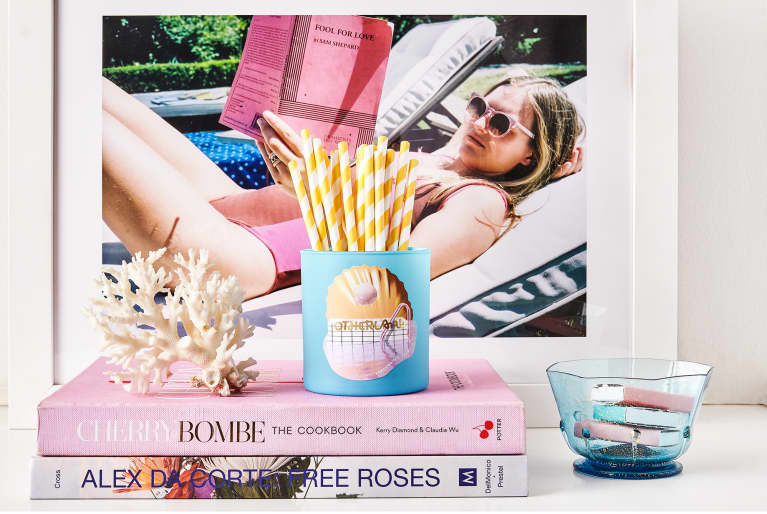 Some candles (Element, Otherland, Standard Wax, and Village Common, to name a few) come in jars that take the standard glass design to the next level. And oftentimes, that's a strategic move.
"On a larger scale, it's important to us as a company to think about sustainability from the beginning and not as an afterthought," Stone says. "We think of our candles as objets d'art, so when we began our design process, we kept in mind that the product's life span would need to go beyond that final burn."
Everything that anyone designs these days should aim to avoid creating more trash.
"When we decided to create candles in ceramic vessels, the purpose was twofold," echoes Samantha Thompson of Standard Wax. "One, make something that's so beautiful you'll never want to get rid of it; and two, make something that was never going to turn into trash. Everything that anyone designs these days should aim to avoid creating more trash."
One fun idea for these more decorative carriers? Use them to store your (reusable or compostable!) straws on your bar cart or next to your smoothie station.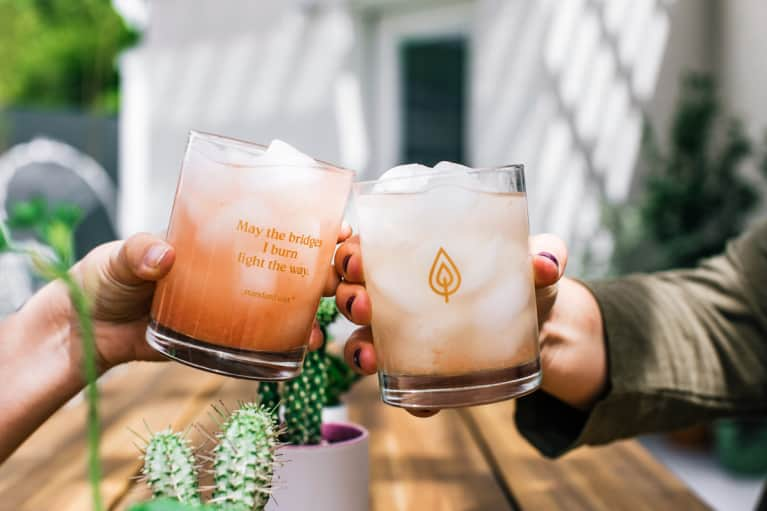 You can use more minimalist glass jars for storing items you need to see. Think: Q-tips, loose change, jewelry, headphones, or pencils. Using them as tumblers is always an option, too (Keap candles in particular are great for this), and another Pinterest-approved idea we love is using glass jars of similar sizes to store spices in your kitchen. This one earns double points because it also cuts down on plastic containers—just bring your jars to a bulk-bin spice shop and load up directly.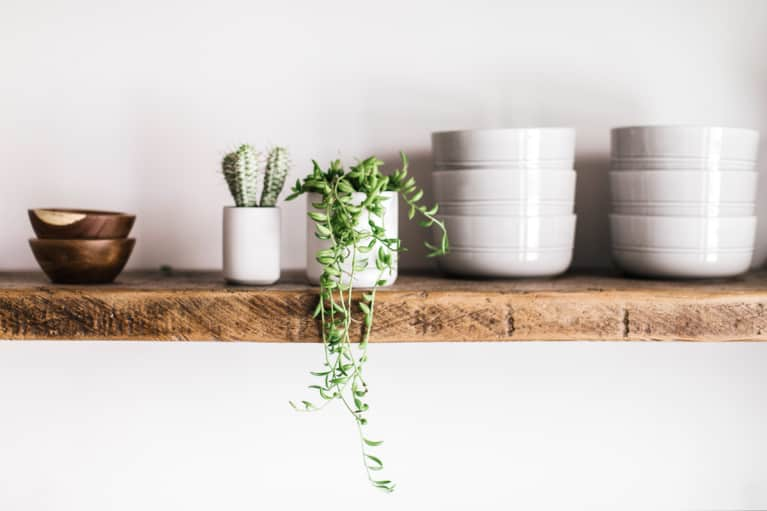 Planters can be expensive, and there's really no need to buy them new. Just transfer succulents from their carrier pots into old candleholders, and you have yourself an adorable plant display.
And hey, if all else fails, you can always make your own candle!