Everyone Should Try This Influencer's 5-Step Self-Care Checklist
Contributing Wellness & Beauty Editor
By Lindsay Kellner
Contributing Wellness & Beauty Editor
Lindsay is a freelance writer and certified yoga instructor based in Brooklyn, NY. She holds a journalism and psychology degree from New York University. Kellner is the co-author of "The Spirit Almanac: A Modern Guide to Ancient Self Care," with mbg Sustainability Editor Emma Loewe.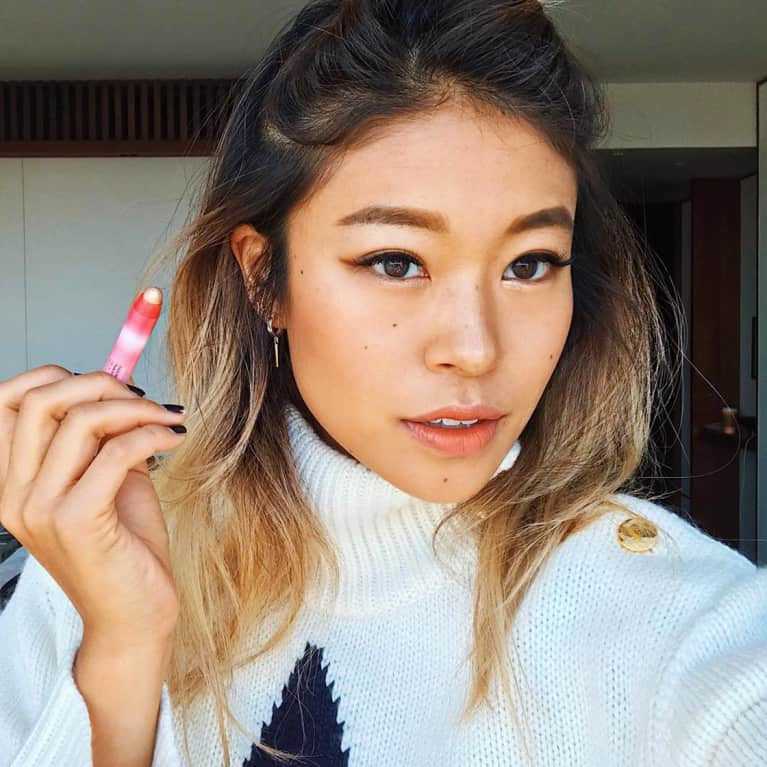 "I was a completely different person," said Remi, known to her 167,000 Instagram followers as @rrayyme. Her full name is Remi Ishizuka, and she's become somewhat of an expert on transformation by way of self-care.
Ishizuka started her journey four years ago when she noticed that her energy and focus were off. Like many who discover wellness nowadays, she found inspiration on Instagram first, before becoming the huge "influencer" that she is today, having worked with big brands like Adidas, U by Kotex, and Amazon. "I wanted to see what would happen if I started putting my health and body first," she said. Ishizuka will be first to admit that she's not perfect, nor does she want to be. That's what makes her so darn likable—that down-to-earth relatability. Instead of preaching (as many influencers are wont to do), she simply shares what's working for her with the intention that it will inspire someone else to put their health first that day, too. She's partnered with big brands like like Adidas, U by Kotex, and Amazon to help spread the word.
1. Choose foods that make you feel good.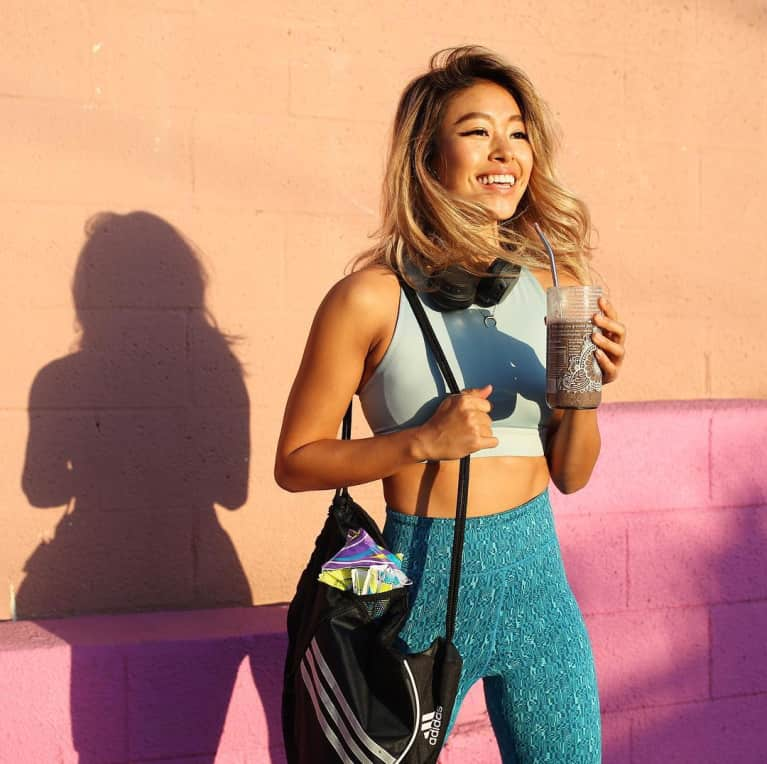 Ishizuka's health journey started with food, smoothie bowls in particular. "I was intrigued by how bright and colorful healthy living looked," she said. She started learning about superfoods that made her feel good.
2. Get moving at least once every day.
One of the reason's Ishizuka's Instagram account grew as quickly and organically as it did is because she was posting before and after photos to keep herself accountable on Kayla Itsine's fitness program. While she mixes it up now, one of her main goals is to use Instagram as a motivator—both for herself and her followers. "We push each other to keep going," she said.
3. Use tech—don't let tech use you.
Ishizuka is an influencer, which means she uses social media all day every day as a huge part of her job and livelihood. So she's figured out a thing or two when it comes to boundaries. "It is an issue; I find myself scrolling aimlessly," she said. It doesn't help when social media is designed to capture and hold your attention—there are many forces working against you! To reclaim her time, Remi uses her Amazon Alexa to remind her to put the phone down at 9 p.m.
4. Embrace your own body type.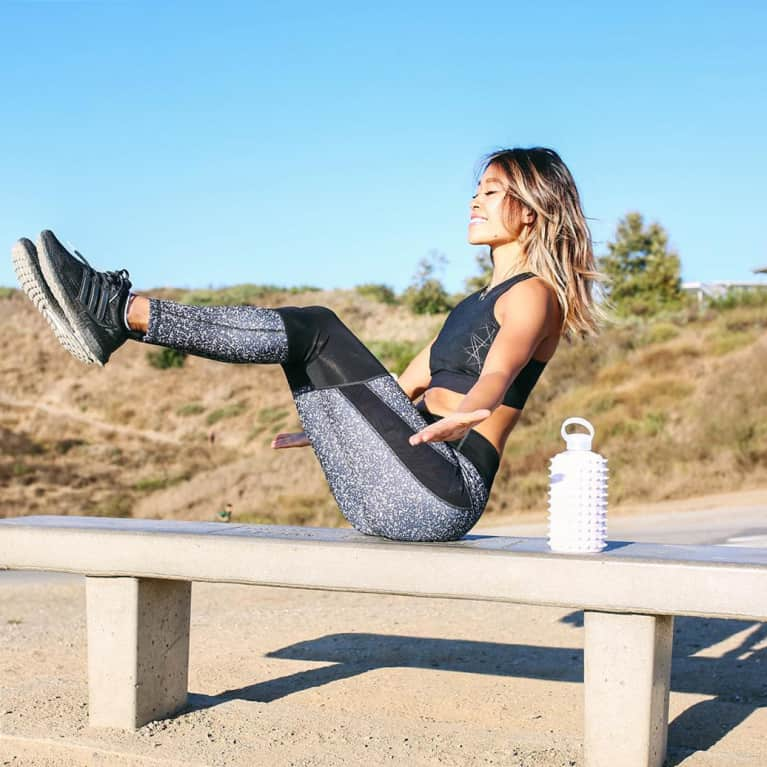 "It's hard sometimes not to compare yourself to others," when you spend a lot of time on social media, Ishizuka said. She's seen a big shift in the last couple of years. Instead of aiming for certain visual goals like abs or weight loss, which is how her journey started (let's be real—most of us start there!) her main goal is to feel good and to feel stronger. "There's so much power in that, I realized," she said.
5. Find enjoyment in every facet of life.
"This year, I've really learned what it means to be well—to be with my friends and family and taking time for myself to enjoy," she said. To choose to enjoy life, and to arrange life in a way that allows for enjoyment, can make all the difference.
While this isn't your "typical" self-care list, they're all important pieces of the whole. If Ishizuka has one thing figured out, it's that all of our small decisions eventually do roll into the larger picture. "Over the years, I finally found out how to listen to my body. I'm experimenting every single day, constantly trying to find a balance and what works," she said.
For more self-care, check out our ultimate mental health day checklist.