The One Habit A Neuroscientist Prioritizes Over All Others For Brain Health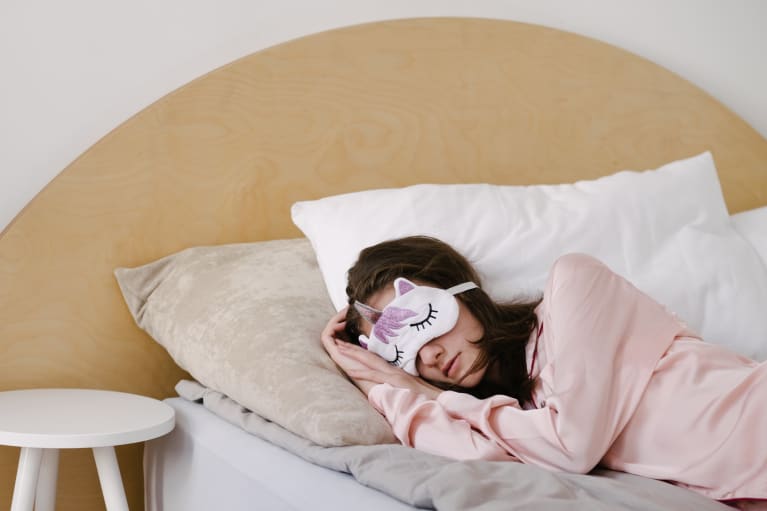 This article was produced to support the mindbodygreen supplements+ line. Our supplements adhere to the highest standards of ingredients and quality. We hope you enjoy these products, for more information
click here
.
If you're pushing yourself to get out of bed for an early morning workout, consider this permission to sleep through the alarm. While exercise is essential for overall health, neglecting sleep might cancel out the brain-supporting benefits.
"Of all the healthy brain habits, sleep still seems to be the one that people put on the back burner," says Tara Swart, M.D., Ph.D., neuroscientist and author of The Source. "In my opinion, it is more important than diet, exercise, hydration, and even meditation," she adds.
Why is sleep more important for the brain? 
When we're sleeping, the brain is repairing cells, restoring energy, and creating new memories. When we forgo sleep to stay up late watching TV, or struggle to fall asleep due to stress, anxiety, or other external influences, the brain doesn't have time to recuperate.
Diet, exercise, hydration, and meditation all support the brain in various ways. However, "If you are not getting a sufficient amount of sleep, you will not have a sufficient amount of energy to tackle all of these other things," Swart says.
Think about it: When you're both hungry and exhausted, you may be more likely to order takeout than prepare a nutritious meal. If you're sleep-deprived during a workday, you might prioritize coffee over water, leading to dehydration. And rather than staying present during meditation, well, you may just drift into a light slumber.
Not only does sleep allow the brain to get rid of excess waste and increase energy levels, but it also supports gut health, immune functioning, and overall mood (hence the term: waking up on the wrong side of the bed).
How to promote better sleep. 
Poor sleep affects us beyond nighttime tossing and turning. The effects of sleep deprivation on the brain can end up influencing other areas of our health and lifestyle choices. Here are a few ways to promote better sleep:
Sacrificing sleep for exercise, work, or other responsibilities is actually counterproductive. You'll get more out of your day if you have more energy to put into it, so give your brain and your body time to sleep.