6 Nontoxic, Eco-Friendly Sheets That Are Worth The $$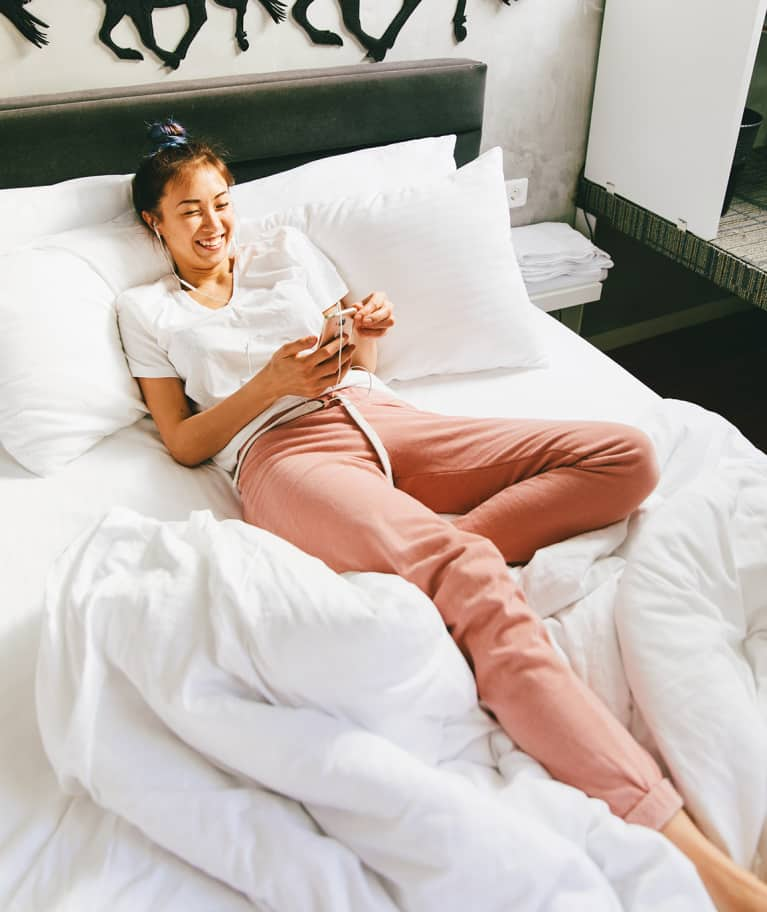 Our editors have independently chosen the products listed on this page. If you purchase something mentioned in this article, we may
earn a small commission
.
You spend one-third of your life in bed, so it's worth it to splurge a little on sheets you really love. And from a health standpoint, it's important to look for ones that weren't treated with pesticides or harsh chemicals.
That means avoiding sheets labeled "wrinkle-free," "easy care," or "permanent press," since they were likely treated with formaldehyde resin—a known carcinogen. Instead, look for 100 percent organic options, especially if you're going the cotton route since cotton only covers 2.4 percent of the world's farmland, but it accounts for 24 percent of the global sales of insecticide and 11 percent of pesticides sales. But don't take claims at face value: Even if a company says its fabric is organic, the claim doesn't hold much weight unless it's backed up by a trustworthy label. Oeko-Tex Standard 100 Greenguard Gold and Global Organic Textile Standard (GOTS) labels are the most trustworthy ones for fabric, according to a recent study by Consumer Reports.
You should also look for a company that is transparent about its supply chain, since sheets—especially when the raw products are grown abroad—can be made using a confusing, fragmented production process fraught with middlemen. This can mean lots of greenhouse gas emissions to ship your sheets from one spot to another before they make it to your bed, not to mention unanswered questions about how farm and factory workers were treated.
It's a lot to remember, so we've compiled six brands that champion responsible, sustainable production practices and continue to innovate on the healthiest sheets around.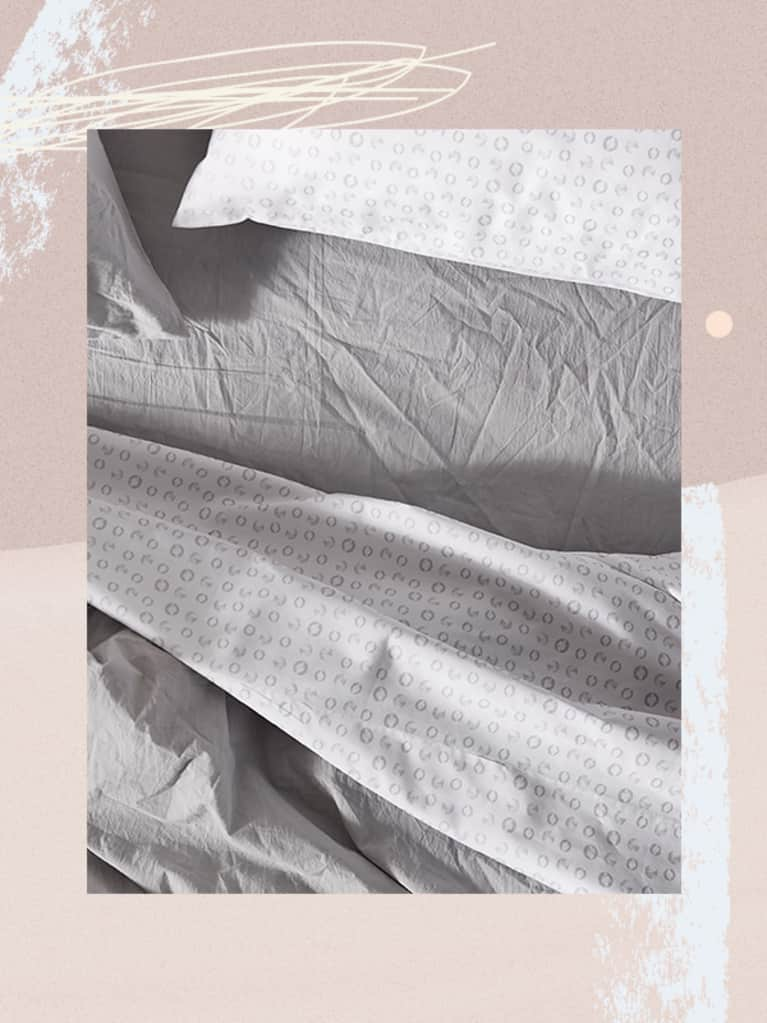 Coyuchi has been producing luxe organic cotton sheets since the '90s, and the company continues to innovate with new nods to nature. Their just-released biomimicry sheet collection features hand-printed patterns made using vegetable stamps (think: moon shapes made from a celery stem) and uses GOTS-certified organic cotton.
Coyuchi Luna Printed Organic Sheet Set ($248 for queen)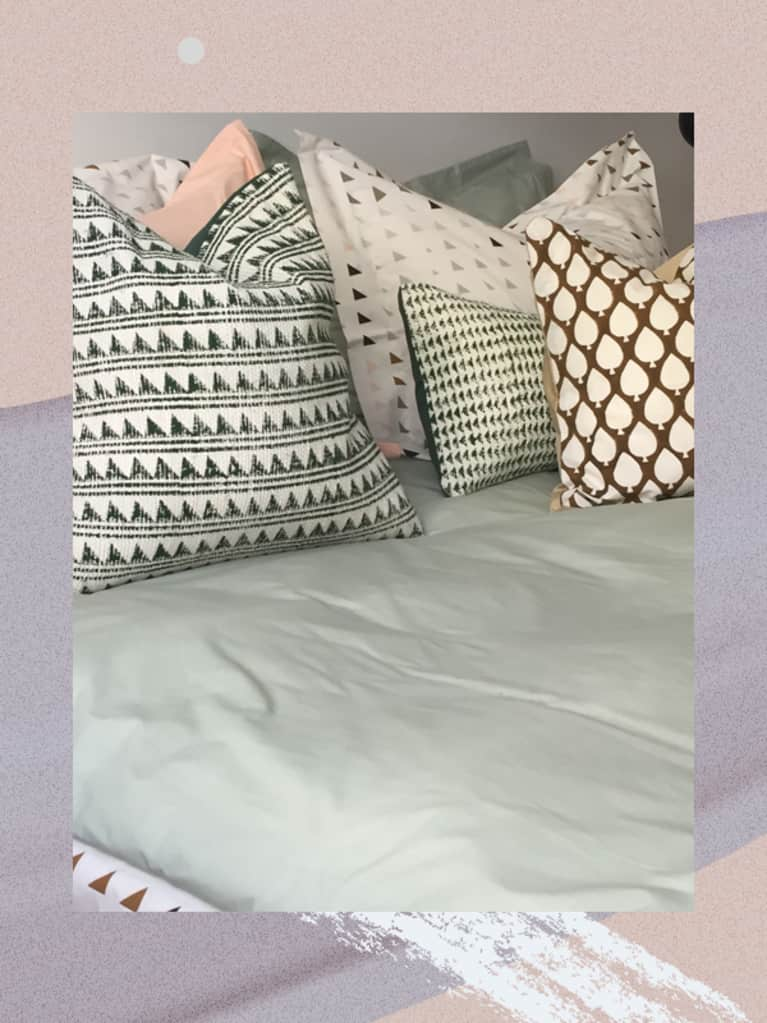 Greek company Coco-Mat has incredibly high sourcing standards for its line of natural mattresses, pillows, and linens (it also earned a top spot on mbg's nontoxic mattress list). Its sheet sets are 100 percent organic cotton, verified by GOTS, and come in a variety of styles.
Coco-Mat Lydia Flat Sheet & Pillowcases ($53 for queen)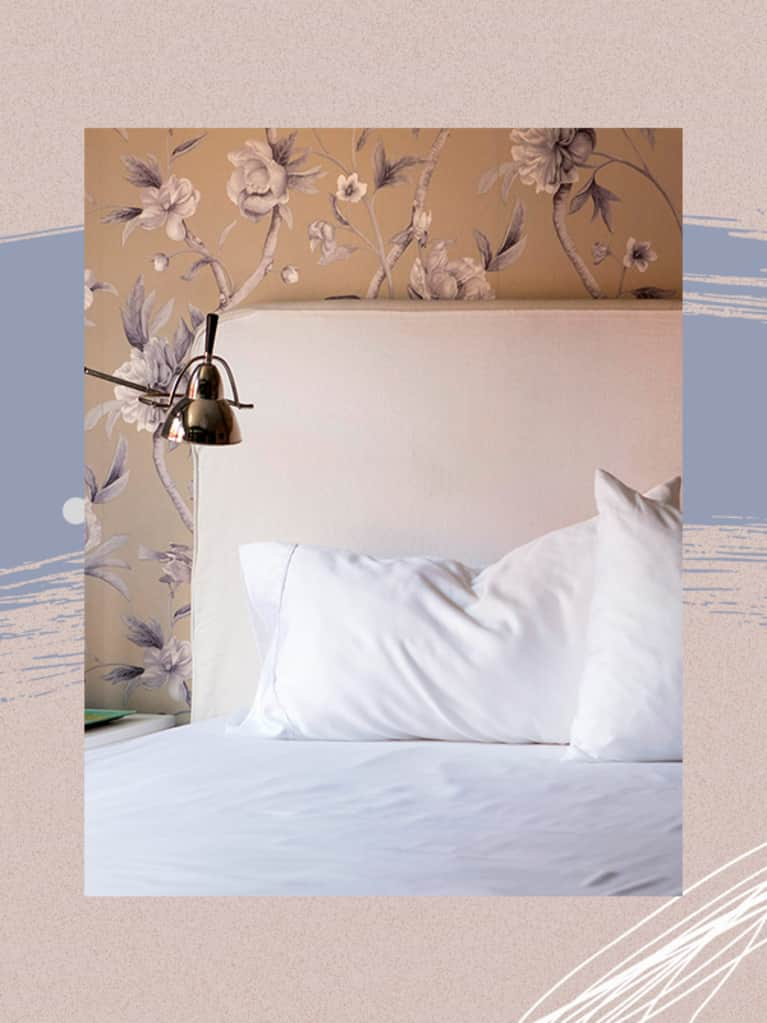 This young company is championing a new wave of sustainable sheets by combining recycled cotton scraps and eco-friendly Tencel (a type of wood pulp) in its product. Hoot is super transparent about where its material is sourced and how it's made (you can even peek into its manufacturing facility on its site), plus it's part of the 1% for the Planet initiative, so a small portion of sales goes toward environmental nonprofits.
Hoot Original Sheet Set ($180 for queen)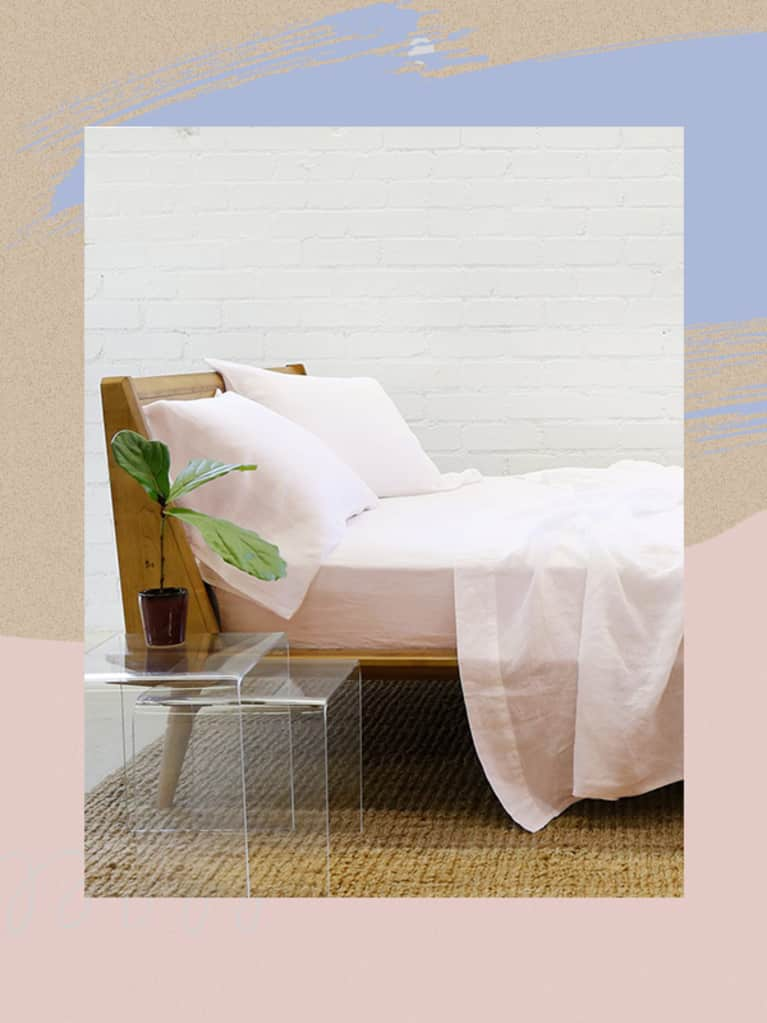 Loomstead is doing things a little differently. In addition to cotton, the company also works with linen for its sustainable accolades (it's made from flax and requires less water to grow than cotton) and turns the material into breathable, not-at-all-scratchy sheets. And this year, the LA-based direct-to-consumer brand launched a collection made of bamboo—another cotton alternative that grows quickly, doesn't require pesticides, and is eco-friendly as long as it's harvested correctly.
Loomstead Linen Sheet and Pillowcases ($149 for queen)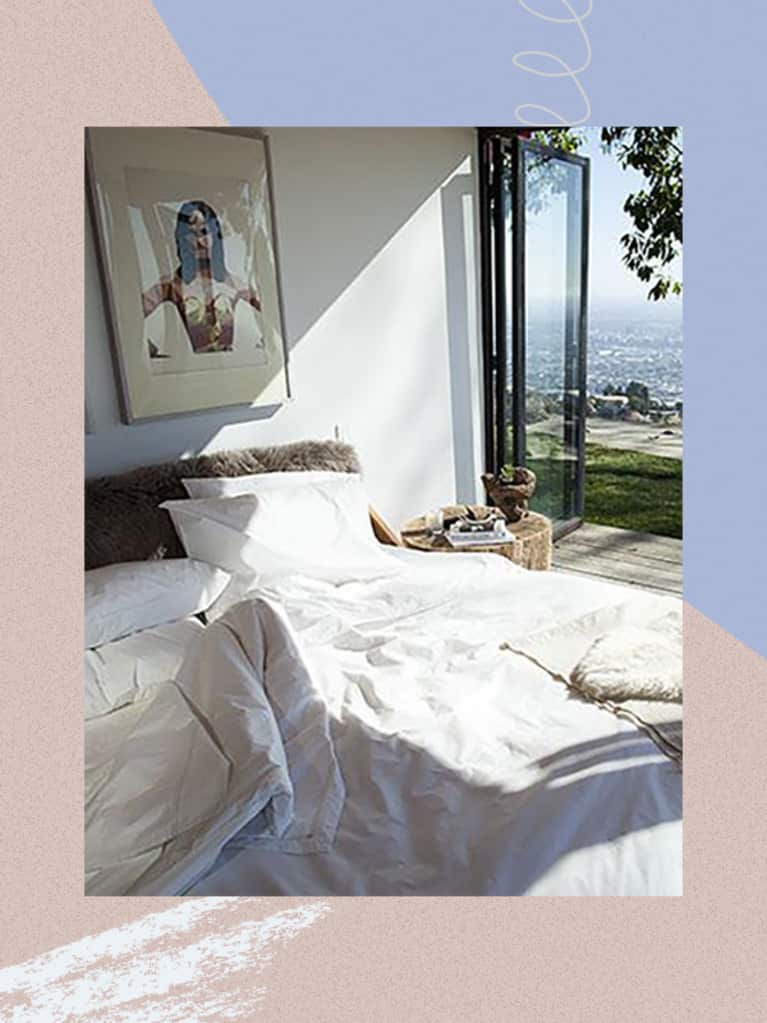 Launched earlier this year by former executives from Patagonia and Technica, Alterra Pure seeks to add some much-needed transparency to the fabric world. They've formed a collaboration with farms in Odisha, India, that practice regenerative agriculture and have impressive water recovery initiatives in place. Growing organic cotton requires a ton of water, but these farms recycle, treat, and reuse the resource. The Ojai-based company shares this "farm to fabric" philosophy through stories and farm tours on its website, and its sheets are 100 percent GOTS-certified organic cotton.
Alterra Pure Organic Cotton Percale Sheet Set ($150 for queen)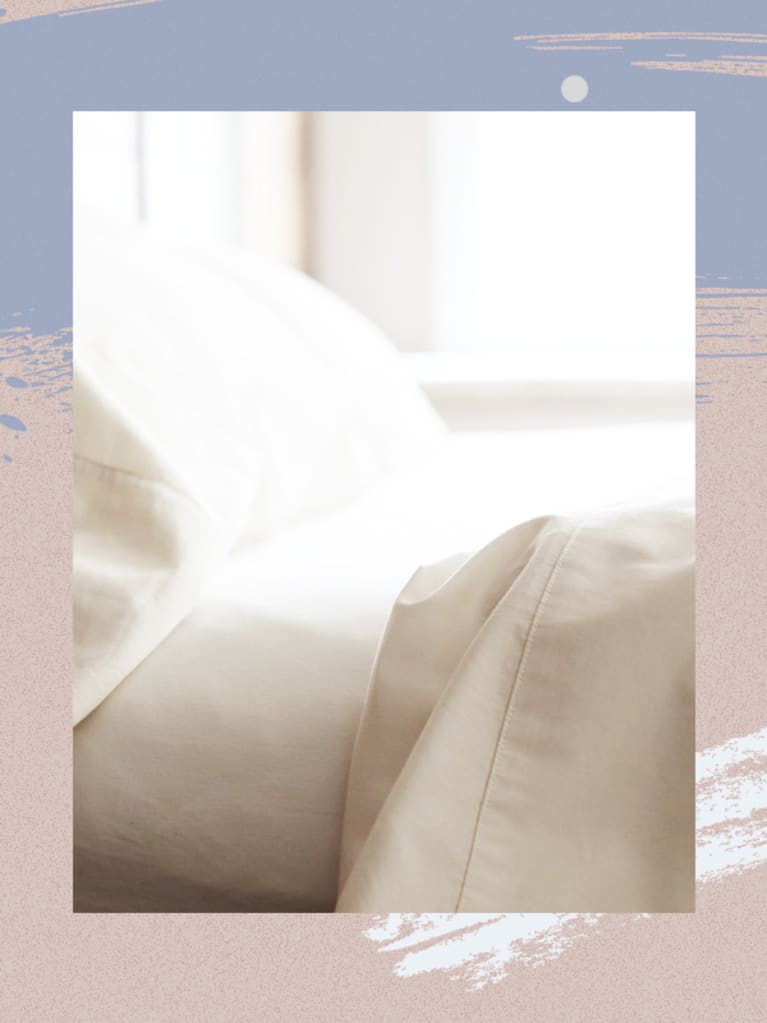 Boll & Branch became the first Fair Trade–certified bedsheets brand on the market when it launched in 2013, so you can feel confident that the farms and factories they source from treat workers fairly. Its farmers reportedly use pest-repelling marigolds instead of chemical pesticides on their line of GOTS-certified organic cotton sheets.
Boll & Branch Solid Hemmed Sheet Set ($240 for queen)
Looking for a bed upgrade too? We've got you covered.