The Balance-Building Move To Help You Find Your Center & Nail Any Yoga Pose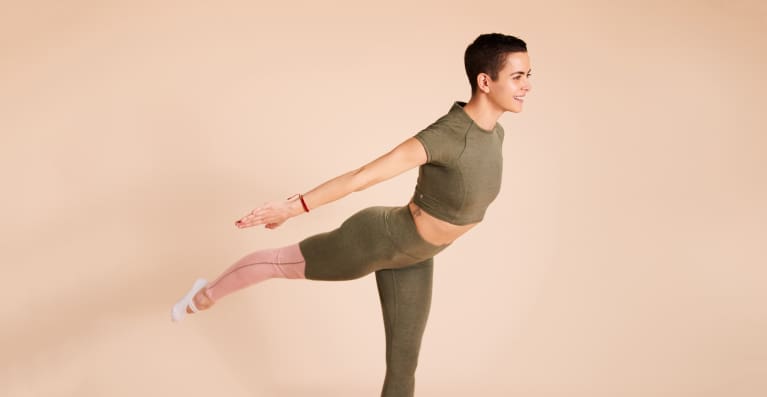 Here at mbg, we believe in Mindful Movement. In our video series, we'll break down various moves designed to help you take care of your physical body and connect you to your emotional and spiritual self. Up today: how to release tension and breathe better, starting with your shoulders.
As we get older, our ability to balance can decline if we don't take proper action earlier on. Practicing your balance isn't just a unilateral process, either. Balance has a host of other physical benefits such as improved mobility, strength, stability, and coordination.
Of course, activities like yoga and Tae Kwon Do can help establish a foundation for strengthening our balance abilities, but sometimes simple, daily habits and moves can be just as effective if not more convenient in our increasingly busy lives.
Good thing Bethany C. Meyers knows a thing or two about functional moves that can be done on the fly. The be.come project founder and NYC-based yoga instructor shows us how to improve our balance and regain the abilities we might've lost. In this video, she demonstrates a simple move that'll help you stand taller and more stable in your future warrior pose and enhance your balance practice.
Wanna build confidence and strength? Try this core-strengthening move to tackle both.
See more mindful movement here.