This 2-Minute Dance Routine Can Majorly Decrease Stress (No Coordination Required)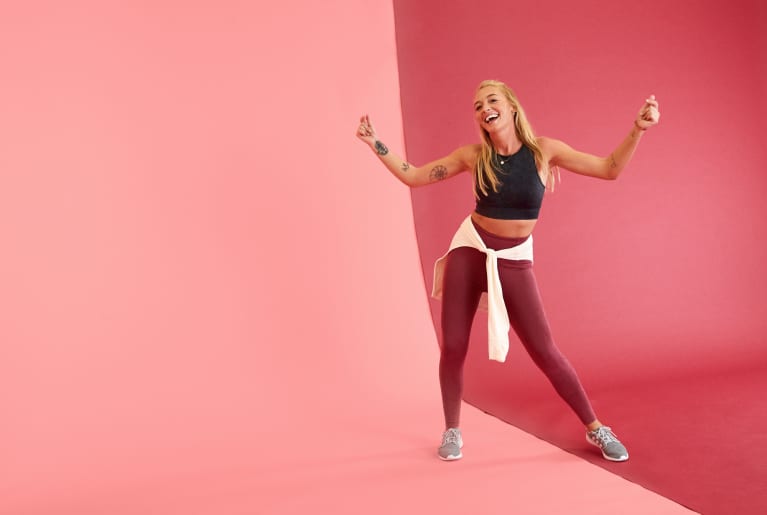 Here at mbg, we believe in Mindful Movement. In our video series, we'll break down various moves designed to help you take care of your physical body and connect you to your emotional and spiritual self. This week, we're having a dance party with yogi Zoe Welch.
You'd be surprised by just how much an impromptu dance party can solve. Moving the body to music is incredibly therapeutic; It's known to release "happy hormones" like dopamine and serotonin in the brain and has even been shown to improve cognitive function in older adults.
And you don't need to be a professional (or even know your way around a dance floor) to reap some of these benefits. Simply meeting yourself where you are, turning on one of your favorite songs, and moving your body however you feel called is a quick way to express yourself so you can walk away feeling a little lighter. For the next few weeks, we'll be hanging out with yogi and dancer Zoe Welch to learn some simple moves to call on the next time you're feeling stressed. First up, the box step!