Close Banner
Advertisement
This ad is displayed using third party content and we do not control its accessibility features.

mbg Founder & Co-CEO
By Jason Wachob
mbg Founder & Co-CEO
Jason Wachob is the Founder and Co-CEO of mindbodygreen and the author of Wellth.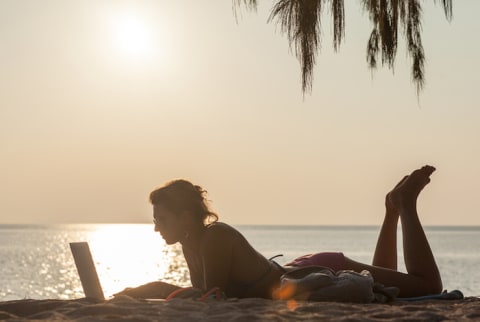 Here's the thing about finding our calling or dream job: you still have to do the grunt work.
I believe that very few people know what their calling is at a young age, or when they first get out of college. Typically those who do find their calling early on are creatives or athletes, people filled with so much passion for their vocation that it's literally all they can think about doing.
It took me almost ten years to fully get there, and it was a far-from-straight line. There were many starts, stops, and zigzags along the way, but eventually I arrived at a good place. I wouldn't call myself a master, but now I genuinely play while I work, and work while I play. And every day when I wake up, I feel that I'm pursuing my personal vision of excellence.
This is extremely rare. For most people, doing the grunt work is essential in the process of finding your calling. It's through those early jobs out of high school or college that you figure out what you're good at, what you're bad at, and more important, what you like and dislike. I've found that oftentimes there's a disconnect between your perception of what a job entails and its reality. You have to be patient when it comes to finding your passion. For me, it took years and years.
I think your twenties are all about working very hard and learning and building skills, while taking an inventory of what you like and don't like—essentially, figuring out who you are. In your thirties, you start to know who you are, and you can begin to build a life or a career around your identity. In your forties, you can try to hone your career focus so it's more closely aligned with your passion.
Yet you don't have to drop your day job to do this. You can begin to follow your passion, or to build the life you want, after office hours.