Kids Yoga at the White House Recap
"This is the best ride here!" said one enthusiastic young yoga student after his class in the Yoga Garden at the White House Easter Egg Roll. This was my third year coordinating and teaching yoga at this very special event. Yoga at the White House is a big step for our country and our culture.
Yesterday we had the opportunity to share yoga with over 30,000 children and families who visited "America's backyard" for the annual tradition. The theme of the event was Get up and Go!, and focus of the day was to encourage "America's youth lead healthy and active lives".
I'm incredibly honored and grateful for the opportunity to once again share the practice of Yoga and an empowering message to our country's youth in the nation's capitol. And boy, was it a fun ride!
The Yoga Garden was the first activity the kids and families saw as they walked onto the lawn. We were playing, doing partner work and inviting everyone to come join us.
The Down Dog tunnel was the biggest hit of the day again this year!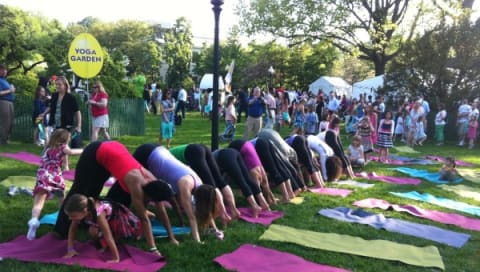 The view from inside the tunnel...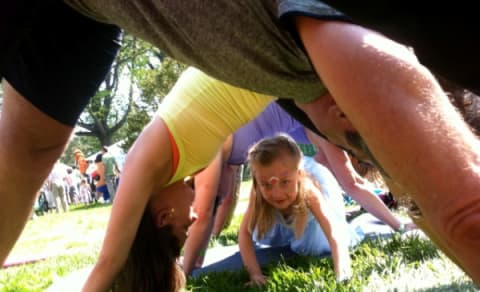 And then to our mats for some bridges and wheels!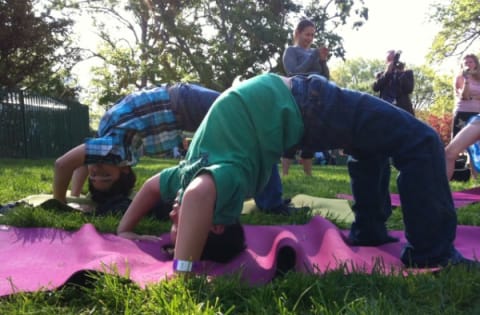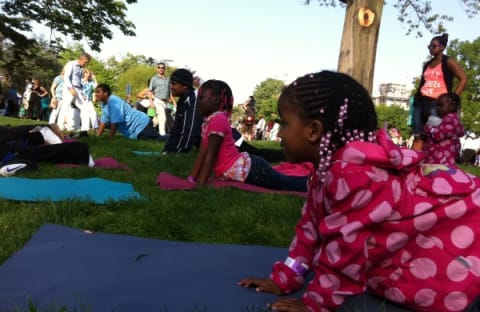 The Easter Bunny needed to recharge with a little yoga.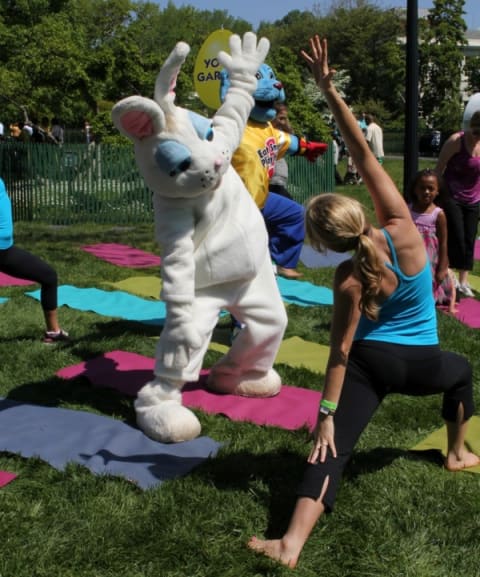 My nephews came to enjoy the festivities over lunch. 3-year old James, found the prefect hill to roll down.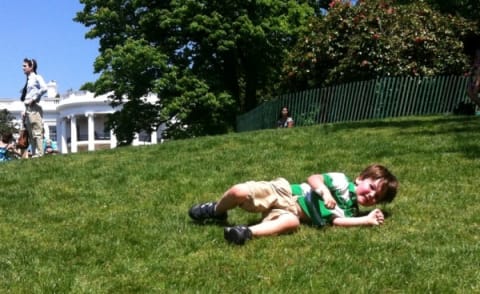 In between our large group classes, we taught smaller groups and families. Here, my friend Corri, is slithering through the jungle with some snakes.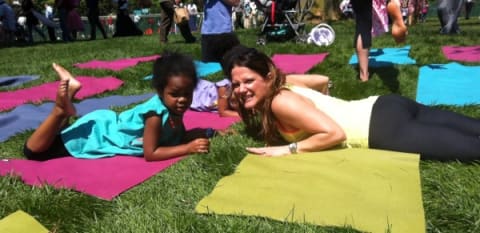 My view from my mid-afternoon savasana, with Kung Fu Panda, The Cat in the Hat, and the White House just beyond my toes.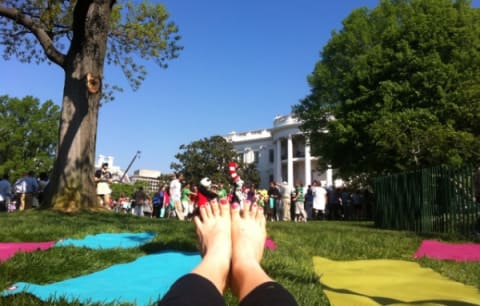 The best part of the day was our huge circle of new friends. We connected with families from all across the country through this beautiful practice of yoga.

Leah Cullis
Leah Cullis is a Certified Baptiste Yoga Teacher. She works closely with yoga teacher and author Baron Baptiste at the Baptiste Power Yoga Institute, and has the great honor of traveling the globe assisting Baptiste Yoga Trainings. Since 2009 Leah has organized and led a team of teachers bringing yoga to the White House lawn as part of a Presidential initiative to encourage healthy and active lives among children. She lives in Austin, TX with her husband and two dogs. You can follow Leah on Twitter at
@leahcullis
.