Kendall Jenner Swears By This DIY Avocado Face Mask Recipe To Stay Glowing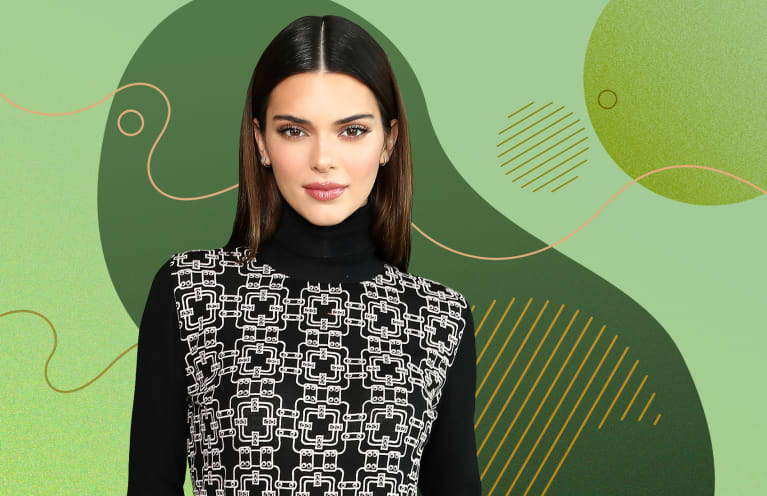 Our editors have independently chosen the products listed on this page. If you purchase something mentioned in this article, we may
earn a small commission
.
November 13, 2020 — 16:13 PM
In the first five seconds of Kendall Jenner's Beauty Secrets video with Vogue, perhaps you, too, were a little giddy to find the supermodel welcoming viewers into her virtual bathroom, coated in a slime green, kitchen-made face mask. The last time Jenner graced us with a peek inside her routine, it was all glam—still effortless, in typical Jenner fashion, but in a way that spoke to her beauty prowess (she really does master the power brow, doesn't she?). Now, she's paring it all down to the basics: "My routine has completely changed since then," she notes. This time around, it's simpler, grounding, and a bit more playful—with a hint of DIY.
Specifically, Jenner knows her way around an avocado mask: "I make [it] myself in my kitchen. It's super fun to make and super easy."
How to replicate Jenner's avocado-honey face mask.
Jenner certainly isn't the first to swear by avocado's beauty benefits—it's been used on the skin for centuries, due to its impressive vitamin profile. Specifically, avocados boast vitamins A, C, E, K, B, and folate, which can help stave off free radicals and manage photodamage on the skin. Plus, the fatty acids feed the skin with moisture and keep it smooth. (Something else to note: It's worth it to slather on the whole fruit in addition to, say, a cold-pressed avocado oil since oils lose water-soluble vitamins B and C during the extraction process).
Her concoction also features raw honey (she uses Beekeeper's Naturals B•Powered, which also includes bee propolis—aka, the antibacterial bee sap with a variety of benefits), as well as oats for their anti-inflammatory avenanthramides and hydrating properties. Finally, she tops off the recipe with a few drops of lavender essential oil—research shows it can calm irritated skin when used topically, but you can always sub in your own EO du jour or leave them out entirely if you're sensitive to potent oils.
Here's the full breakdown, if you're curious:
1 ripe avocado
Oatmeal (we'd assume a couple of tablespoons of oats mixed with some water)
Honey (1 to 2 Tbsp. will do)
1 to 2 drops lavender essential oil
To make the skin food, mash the avocado and oatmeal together in a bowl. Once combined, mix in the honey, then add in your essential oils. "And that's pretty much it!" she says proudly of her green goop. Smear it on for 10 to 20 minutes, then rinse with lukewarm water. Jenner's verdict? "It's really easy, feels really nice, and it makes you glow."
Add Jenner to the growing list of celebs who love a good DIY face mask (find four more avocado variations here). These natural confections are easy to whip up, fun to slather on, and they work wonders for soft skin. Pass the avo!