This Surprising Makeup Hack Can Lift & Brighten Your Face (Without Concealer!)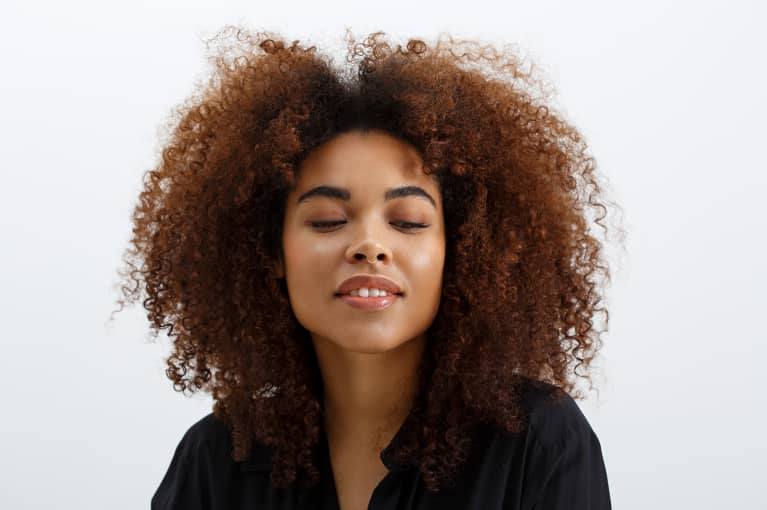 Our editors have independently chosen the products listed on this page. If you purchase something mentioned in this article, we may
earn a small commission
.
When it comes to makeup hacks, concealers tend to receive much of the hype. After all, a few strategic swipes can diffuse fine lines, carve the cheekbones, mask dark circles, and even make the eyes appear wider—really, can you name a more versatile hero product?
We'd never nix such a beauty bag staple, but allow us to introduce you to concealer's recent competition—the subtle yet powerful white liner. A few strokes of pencil (note: not on the eyes), and you can even cheat a lifted, toned face. Let us explain...
How to use white liner for a lifted appearance.
White liners have their advantages—many use white or cream pencils on the bottom waterline to make their eyes appear larger. Similar to how you'd highlight the cheekbones to make them pop, brightening up the eye area has a wide-eyed effect.
So why not take that trusty eye-highlighting pencil and, well, use it as a highlighter? Essentially, it functions just like a lighter shade of concealer would, brightening certain areas of your face and bringing them forth; however, the stark white color can create extra contrast. Plus, you know, you don't have to worry about matching your undertones.
After scrolling through TikTok (because where else can you find an endless chasm of beauty tips?), we came across a few tutorials: This user applies on the outer corner of her eyes, on the corner of her mouth, and underneath her cheekbones for some subtle lift, and this user traces underneath her brow bone to define the area.
White liners at the ready (we love this number from Thrive Causemetics), and follow the below:
Create a triangle shape at the outer corner of your eye, like you're drawing a cat-eye (without lining along your lash line).
Next, draw a line from the corner of your mouth upward toward the tail of your brow.
Follow with a few strokes underneath your cheekbone, then trace right underneath your brow bone.
Tap with your finger to blend out all areas (the more you blend, the subtler highlight you'll have). Feel free to trace the areas again with the liner for an extra pop of brightness, or contour with bronzer for even more definition.
For some subtle brightness and lift, white liner is your friend. Similar to concealer, it can highlight certain areas and make them pop—so when you apply it in areas you'd like to highlight, you can cheat a more sculpted appearance.
Want to turn your passion for wellbeing into a fulfilling career? Become a Certified Health Coach! Learn more here.