The Role Gut Health Plays In Fitness Performance, From Experts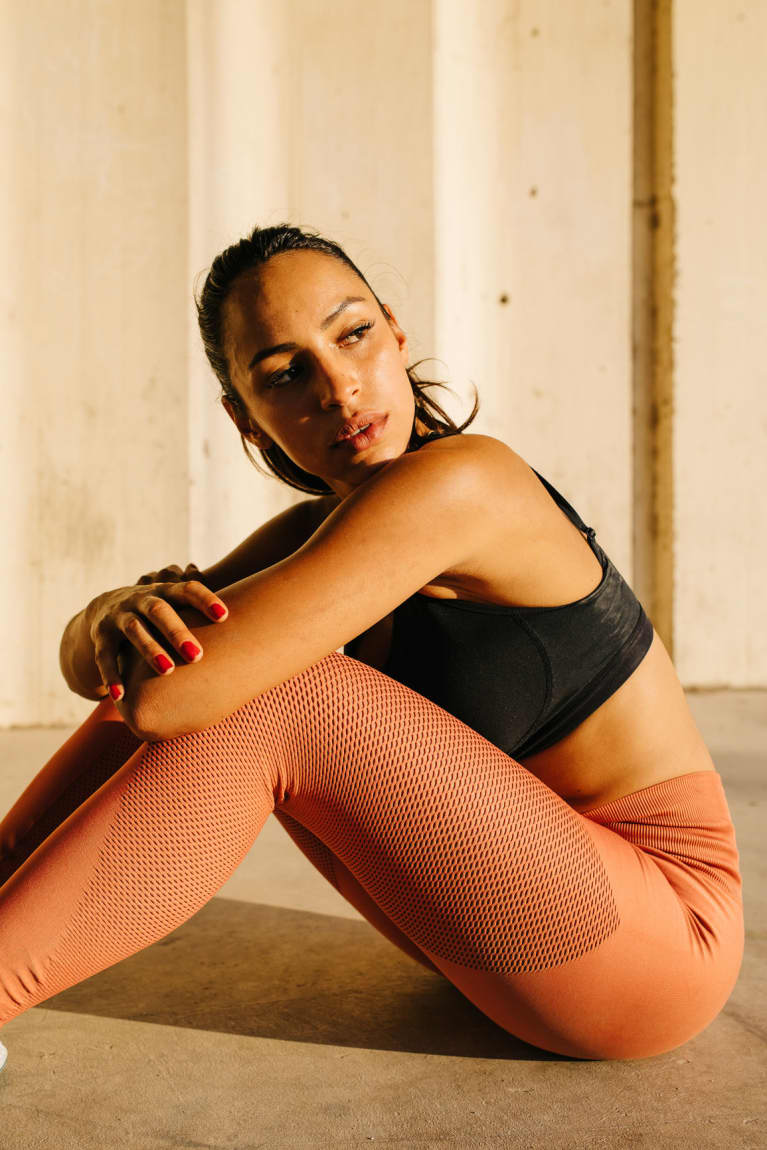 Trying to work out when you're gassy and bloated is unpleasant, to say the least. While the physical symptoms of an upset stomach can make it painful to exercise, is something deeper going on? We dug into the research and consulted gastroenterologists to find out how the gut microbiome interferes with fitness performance.
A healthy gut microbiome not only promotes healthy digestion and regularity, but "it also contributes to your metabolism, balances hormones, strengthens the immune system, and helps keep your mind sharp and mood optimistic," gastroenterologist Will Bulsiewicz, M.D., MSCI, writes for mbg.
In other words, the gut is responsible for more bodily functions than it may seem, and the effects extend to physical fitness.
How the gut affects fitness performance. 
When it comes to fitness, research suggests a healthy microbiome can improve athletic performance.
One study published in the journal Nature Medicine found a consistent bacterial strain (Veillonella atypica) in marathon runners. When that bacteria was transferred to mice, they saw an improvement in running speed. "What's cool is that this particular bacteria has the ability to break down lactic acid, which is the acid that builds up in muscles during endurance exercise," Bulsiewicz explains.
Because of the gut-brain axis, dysbiosis in the gut microbiome can also lead to brain fog and decreased energy levels—both of which can decrease exercise motivation and endurance. Unfortunately, the less frequently you work out, the less healthy your gut will become, which is why it's important to prioritize even small daily movements, like walking.
How to improve gut health for better fitness performance. 
Gut health is directly related to exercise performance. Simultaneously, exercising regularly can improve gut health. Making movement a priority, eating gut-friendly foods, and incorporating targeted strains of probiotics can help manage GI symptoms and enhance your fitness performance.*