How To Use Greens Powder In Your Baking Projects, For An Extra Healthy Boost
Last updated on December 29, 2020
Baking is a good way to relieve stress, pass time, and of course, create some really delicious desserts. You can whip up baked goods with a number of alternative ingredients, like gluten-free flours or egg substitutes, and transform them into more diet- and allergy-friendly dishes.
Even with healthier swaps, most desserts aren't exactly bursting with the vitamins and minerals you'd get in, say, a veggie-packed snack. But it is possible to get those nutrients—without cutting back on your baking. The simple solution: Incorporate a greens powder in the mix, such as mbg's organic veggies+.
"When it comes to adding greens powder to your baked goods, you need to decide if you're going to embrace the green flavor or try to mask it," says registered dietitian Jess Cording, M.S., R.D., CDN. To show us what she means, Cording shares the best way to add greens powders into five of our favorite treats: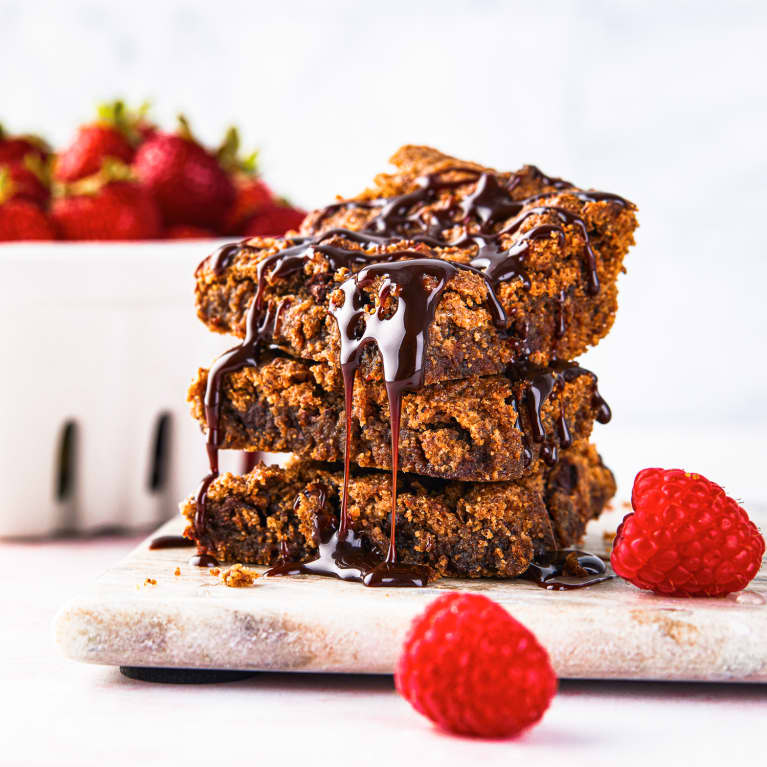 These almond butter brownies substitute monk fruit sweetener for refined white sugar and incorporate ground flaxseeds for a healthy dose of fiber. Since this recipe uses very few dry ingredients as is, the addition of a greens powder shouldn't alter the texture much. mbg's organic veggies+ actually tastes really good on its own, but "if you're looking to downplay the flavor of a greens powder, adding spices like cinnamon can be helpful," says Cording.
If you're looking to showcase the greens flavor of organic veggies+, these vegan oatmeal muffins are a great recipe to experiment with.
"The greens powder blends well with fruity notes, like blueberries," Cording says. Though the recipes call for chopped dates and raisins, consider swapping them for blueberries or cranberries to play up the powder's taste.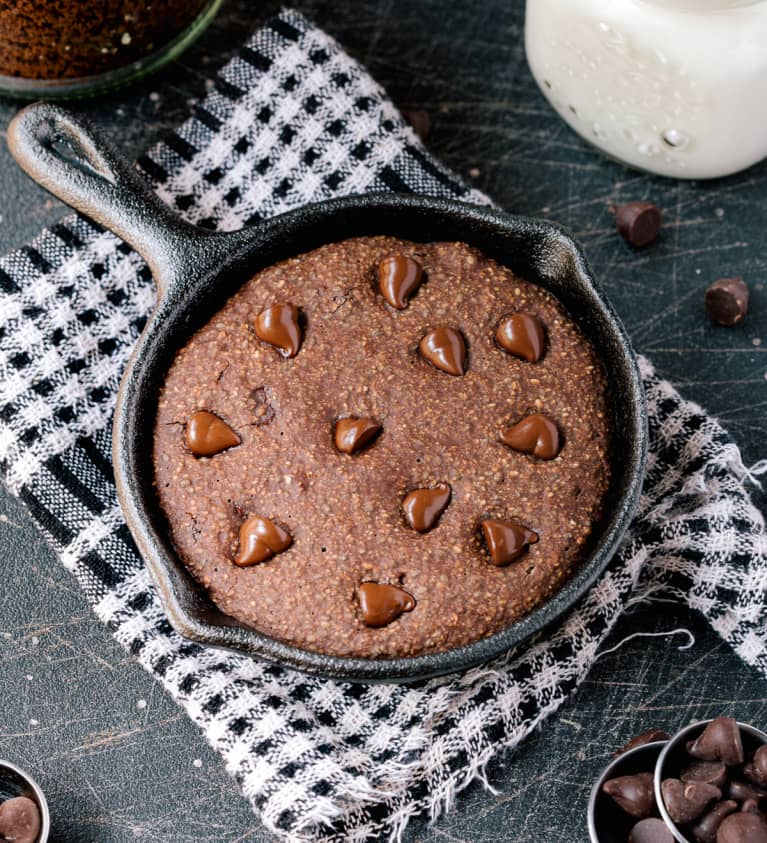 This half-baked skillet cookie is eggless, which means you can safely make it as undercooked and gooey as you desire. The original recipe includes one scoop of vanilla protein powder, but you can easily swap in greens powder, without altering the texture. To maintain the vanilla flavor, consider adding in some vanilla extract.
Another tasty cookie option? These delicious pumpkin spice cookies, created by Cording.
This simple cocoa mug cake is the perfect dessert when you're craving something sweet but only serving one.
This is another instance when adding cinnamon could help blend the flavor of the added greens powder. "You may also find you want to use a touch more sweetener than normal," Cording says.
If you're wanting to enhance the greens, though, rather than two scoops of cacao powder, swap one scoop with organic veggies+ powder.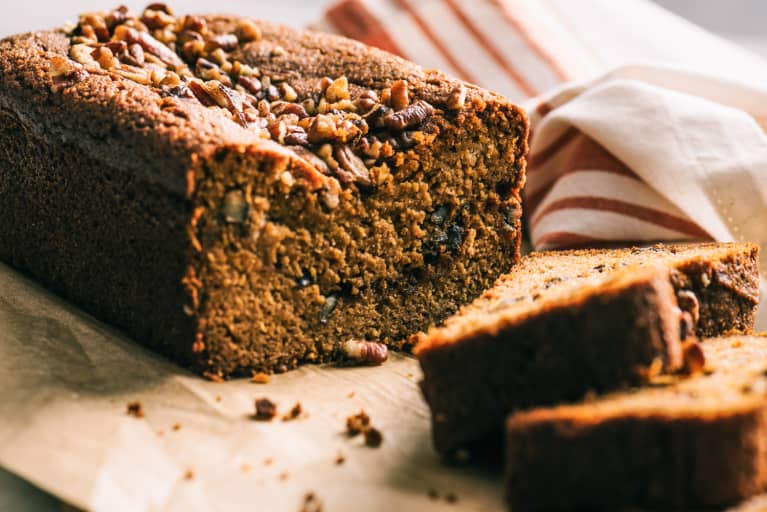 "In a zucchini bread, you'll have an easier time since there is already some greenery in there," Cording says. Meaning, you probably won't have to adjust the ingredients for taste. Try this delicious zucchini bread recipe created by registered dietitian Maya Feller, M.S., R.D., CDN—it's perfectly moist with just the right amount of sweet, and a seamless serving of organic veggies+.