Close Banner
Advertisement
This ad is displayed using third party content and we do not control its accessibility features.
You're Never Alone: 20 Cutting-Edge Mental Health Leaders Ready To Give Guidance

Written by
mbg editorial
The mindbodygreen editorial team worked together on the creation of this article, combining their deep expertise honed by years of reporting on health and well-being. It has been thoroughly researched, written, fact-checked, and reviewed by our editors.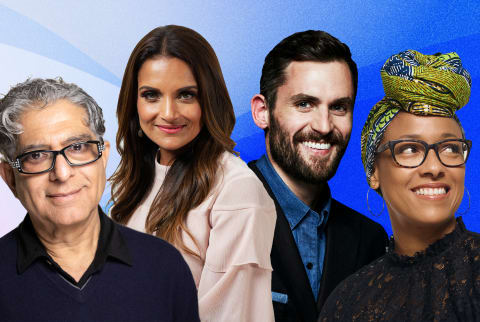 Graphic by mbg Creative / Contributors
We carefully vet all products and services featured on mindbodygreen using our
commerce guidelines.
Our selections are never influenced by the commissions earned from our links.
World Mental Health Day1 looks a little different this year: While the looming pandemic certainly affects those with preexisting mental health conditions, a growing number of people may be experiencing mental health issues for the very first time: As clinical neuroscientist psychiatrist Daniel Amen, M.D., writes, "Even if you've been mentally healthy your whole life, the stacked stresses of the pandemic, financial strain, and isolation may have pushed you into unknown territory."
Specifically, more young individuals are struggling. We can't ignore how 1 in 4 young adults (ages 18 to 24) seriously contemplated suicide during the pandemic, according to the Centers for Disease Control and Prevention (CDC)2. And according to a survey from NRC Health, millennials (those born from 1981 to 1996) and Gen Z (born in 1997 and onward) were among the most likely to say their mental health has significantly declined. The data is clear: We need to prioritize mental health—and we need to do it together.
That's why on this World Mental Health Day, we're highlighting emerging leaders in the field and bringing them to the forefront of the conversation. Perhaps you're grappling with your emotional well-being for the first time, or maybe you're just looking for some add-ons to your mental health tool kit—whatever your motivations may be, consider this your bank of resources to dip into whenever you're not entirely sure where to turn.
From cutting-edge psychiatrists to meditation icons to authors, nonprofit founders, and everything in between, these are the movers and shakers of the mental health space. Take advantage of their guidance whenever you please, and—most importantly—know that you're never alone.
Shefali Tsabary, Ph.D.
A world-renowned clinical psychologist and New York Times bestselling author, Tsabary focuses on how parents can help alleviate their own anxiety, as well as encourage their kids' personal growth. Check out her book The Conscious Parent, endorsed by Oprah as one of the most profound books on parenting, or The Awakened Family, which offers daily skills and tools to raise empowered, resilient children. Her latest book, Superpowered, is aimed to help kids deal with anxiety and find emotional resilience.
You can also schedule a session with Tsabary on Zoom or Skype here, or follow her on Facebook, where she teaches live meditation sessions every Wednesday at 9 p.m. EDT.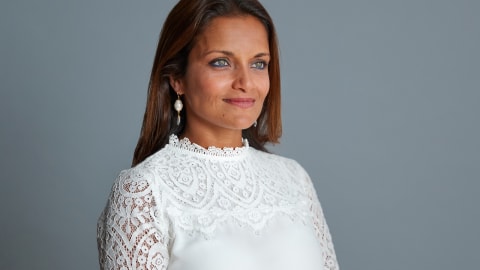 Shefali Tsabary, Ph.D.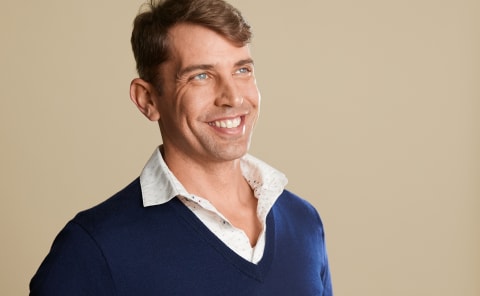 mbg Creative
Uma Naidoo, M.D.
A Harvard-trained nutritional psychiatrist, professional chef, and nutrition specialist make Naidoo a triple threat in the "food as medicine" space and a cutting-edge pioneer in the nutritional psychiatry having founded the first-ever U.S. clinical service in this field at Massachusetts General Hospital in Boston. Find her on the mbg podcast for simple dietary swaps to optimize mental health, or check out her book, This Is Your Brain on Food.
Since October is Breast Cancer Awareness Month, Naidoo has been sharing her own journey with breast cancer on Instagram, as well as how you can approach food choices to treat your mental and physical health.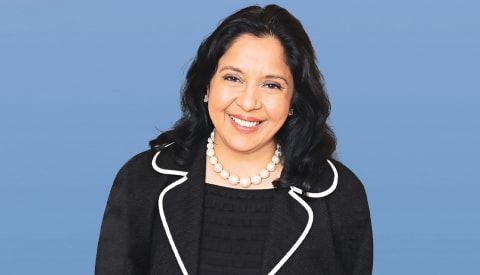 Uma Naidoo / Contributor
Ellen Vora, M.D.
Vora is a holistic psychiatrist and mbg Collective member who specializes in depression, anxiety, insomnia, adult ADHD, bipolar, and digestive issues. Find her on the mbg podcast for how to handle COVID-induced stress, or take one of her classes on mbg: How To Control Anxiety and Managing Depression.
As of late, Vora has been vocal about how to deal with pregnancy loss and why it's time to normalize pregnancy loss. Find her most recent piece on Medium, and check out her Instagram for more updates.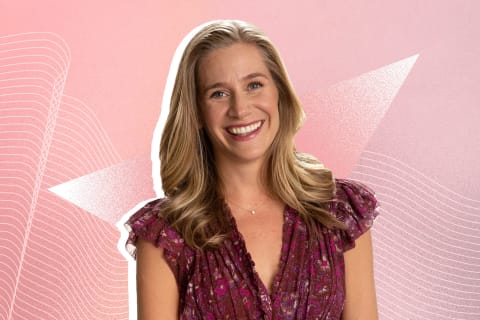 mbg creative
Kevin Love
In addition to being a five-time NBA all-star, Love has paved the way for professional athletes to speak openly about mental health issues. He founded the Kevin Love Fund, a nonprofit that fights to prioritize mental health alongside physical health, and he's also been interviewed on the mbg podcast, where he opens up about his own struggles with panic attacks and what's helped him conquer those feelings whenever they arise.
Additionally, his most recent article on the Players Tribune, titled "To Anybody Going Through It," is exceptionally raw and self-aware.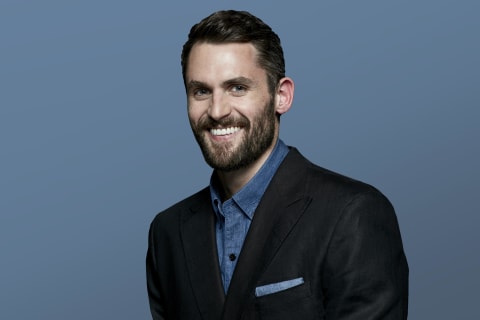 mindbodygreen
Caroline Leaf, Ph.D., BSc
A communication pathologist and cognitive neuroscientist, Leaf studies how to restructure your brain and direct the neuroplasticity process in your favor. She recently spoke on the mbg podcast about how to use anxiety to your advantage (teaser: Anxiety is energy, so it doesn't disappear, but you can make it work for you rather than against you).
Check out Leaf's book Think, Learn, Succeed. You can also sign up for her upcoming virtual conference, titled the Virtual Mental Health Solutions Summit.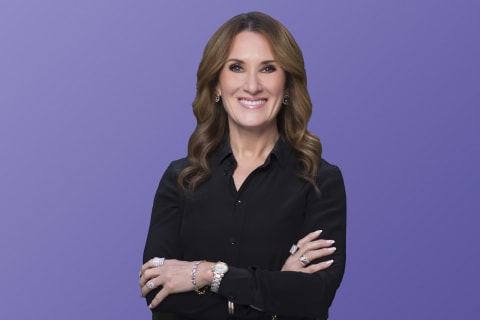 Jud Brewer, M.D.
An addiction psychiatrist, neuroscientist, and director of research and innovation at Brown University's Mindfulness Center, Brewer believes curiosity is the greatest superpower you have to break free of harmful habits. Rather than relying on willpower to cut vices (which, he says, rarely works), he introduces tactics to recognize exactly what's at the root of your addictive habits—from sugar to anxious thoughts to smoking.
Find Dr. Jud's website here, where you can find everything from mindfulness exercises to YouTube "office hours," to app-based behavioral change programs.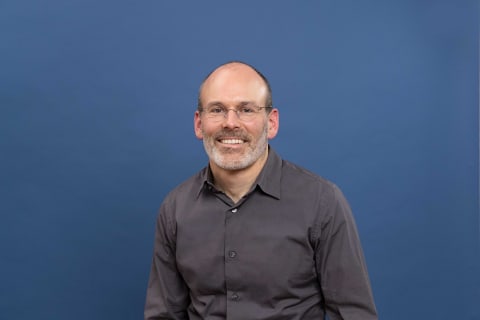 mbg Creative
Wilma Mae Basta
The founder of DRK Beauty, Basta heads the DRK Beauty Healing initiative to provide women of color with free mental health resources—specifically, she's working to "give away 10,000 hours of free therapy to those who identify as women of color in the U.S. and have been affected by COVID-19." Since its inception, the initiative has partnered with more than 100 licensed clinicians in 27 states, raised over 2,000 hours of donated therapy, and become one of the leading free therapy directories for women of color in America.
Basta recently discussed how to break the stigmas of mental health in the Black community in a thought-provoking piece on mbg.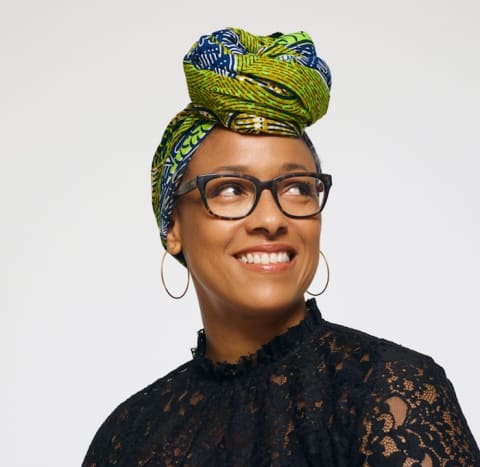 Wilma Mae Basta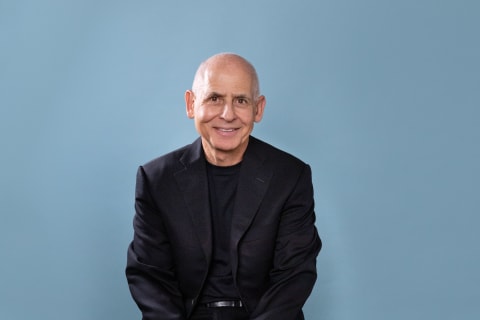 mbg Creative
Gabby Bernstein
Bernstein is a No. 1 New York Times bestselling author and certified meditation teacher. She was also the cohost of the Guinness World Records' largest guided meditation (along with spiritual icon Deepak Chopra). She's a thought-leader in the mindfulness space, and most recently, she offered three meditations on the mbg podcast for when you're feeling panicked. Feel free to take a listen, or sign up for her other free guided meditations on her website, or check out her Instagram, where's she's been particularly helpful during these uncertain times.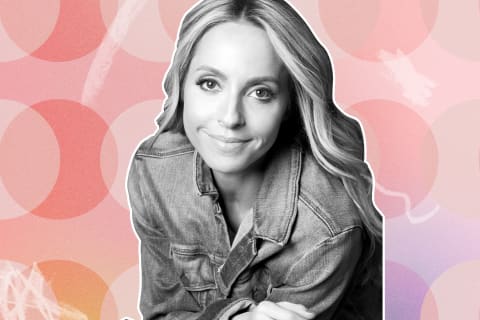 mbg Creative
Lydia Denworth
Friends are crucial in hard times, and Denworth, a science journalist and author of the book Friendship, is all about understanding and discussing the biological, psychological, and evolutionary foundations of why we make (and need) social friendships.
Find her on the mbg podcast, where she explains why friendship is as important as diet and exercise for your health and how you can maintain social relationships during the pandemic. Or read her recent piece on mbg on how many hours it takes to create a long-lasting friendship.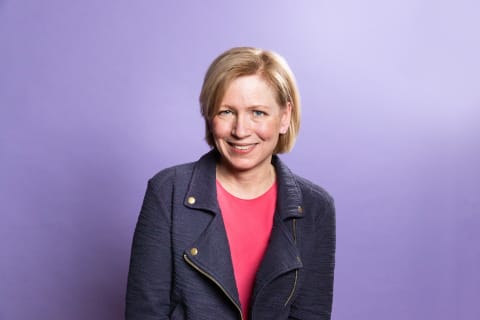 mbg Creative
David Kessler
Kessler is a renowned name in the mental health field: He studied with Elisabeth Kübler-Ross, the pioneer of near-death studies and author of On Death and Dying, and has since become the world's foremost expert on grief and loss.
He's the author of the bestselling book Finding Meaning: The Sixth Stage of Grief, and he was recently interviewed on the mbg podcast, where he discussed the types of grief during COVID-19 and how to deal with loss right now—no matter what kind. Kessler also leads a daily grief counseling Facebook group, which you can find here.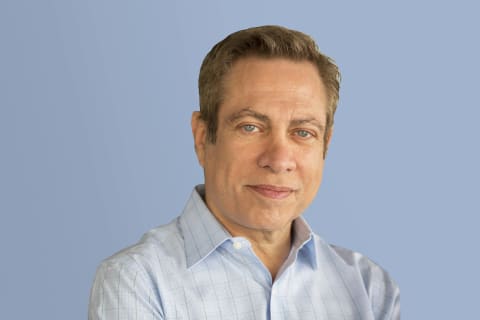 mindbodygreen
Gisele Bündchen
Bündchen is a philanthropist, supermodel, and mbg Collective member who opened up about her own mental health journey on the mbg podcast. Additionally, her book Lessons: My Path to a Meaningful Life, chronicles her struggle with anxiety so extreme that it threatened to take over her life—and the methods she relied on to help shape her life.
Bündchen also contributed an article on mbg, where she reveals the meditation practice that helps keeps her anxiety at bay, and she recently created a free guided meditation on the Insight Timer app called Hope in Times of Uncertainty.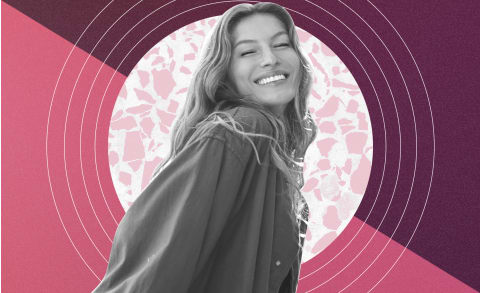 mbg Creative / Nino Munoz/Contributor
Rheeda Walker, Ph.D.
Walker is a licensed clinical psychologist, professor, and researcher who focuses on the intersection of culture, spirituality, and mental health—she's also dedicated to addressing the impact of racial tension on well-being and works to advance psychological health awareness and emotional well-being for BIPOC individuals.
Check out her most recent piece on mbg, where she discusses how to cope with the mental impacts of racism. Her book, The Unapologetic Guide to Black Mental Health, is also a must-read.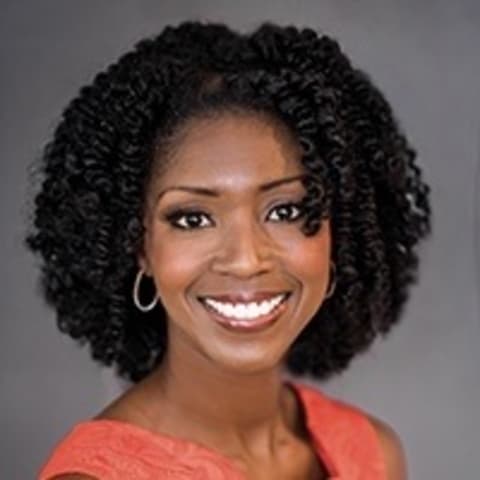 Rheeda Walker, Ph.D.
Ryan Holiday
A No.1 New York Times bestselling author, Holiday focuses on the idea of remaining emotionally resilient during times of trauma. He recently spoke on the mbg podcast about how to remain resilient in the face of COVID-19 and how taking advice from famous philosophers can help you live a happier, more fulfilled, and successful life.
Find some of his bestselling titles on his website, and sign up for his newsletter, The Daily Stoic, which includes a curated list of resources, Stoic exercises, and a guide to help you through adversity.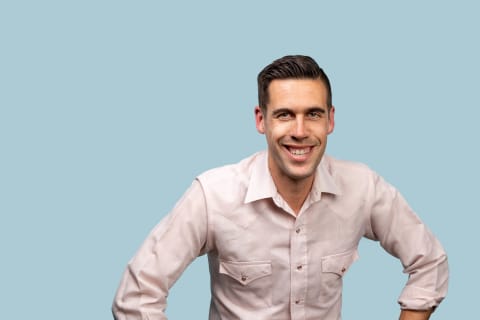 mbg Creative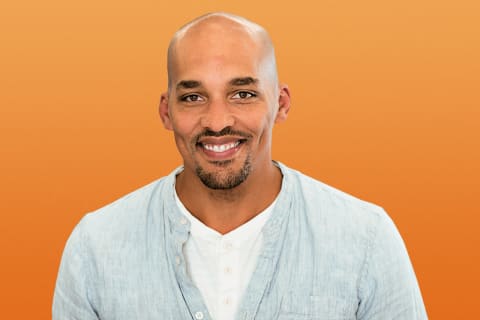 mbg Creative
Perpetua Neo, DClinPsy
You may know Neo as our go-to narcissist expert, but beyond mbg, she's a doctor of clinical psychology based in Singapore who blends cutting-edge neuroscience, psychology, and ancient wisdom. She currently offers sessions to master your psychological capital in English and Mandarin-Chinese via Skype and FaceTime.
Check out her recent mbg article on lessons we learned from COVID-19 (and can't forget), and find her long-form guide to controlling panic attacks here.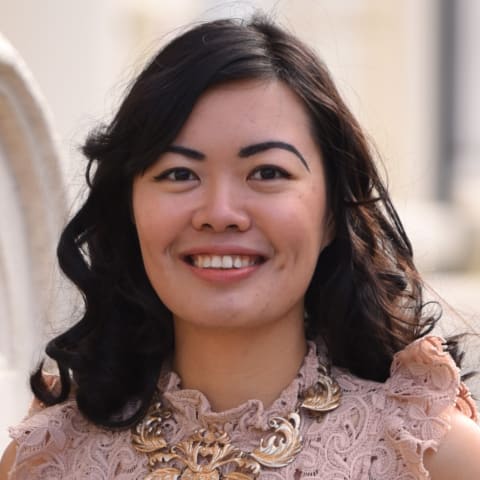 Perpetua Neo, DClinPsy
Michael Phelps
Since retiring in 2016, the Olympic swimming champion founded the Michael Phelps Foundation, a nonprofit that promotes healthier lifestyles for children through swimming. Phelps also partnered with TalkSpace, an online therapy company, and recently donated 500 months of free therapy to medical personnel working on the front lines of the COVID-19.
You can find Phelps on the mbg podcast, on Twitter (where he frequently opens up about his personal battle with mental health), and in the HBO documentary Weight of Gold. You can also sign up for TalkSpace here.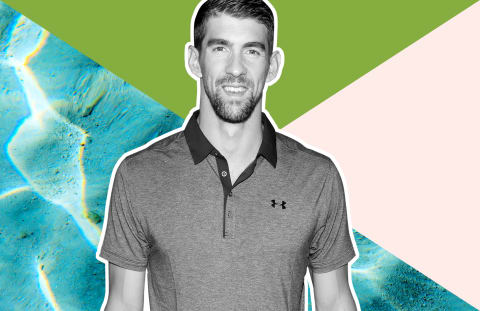 Getty x mbg Creative
Susan David, Ph.D.
We could all use a little emotional agility right now. Luckily, that's where Susan David, Ph.D., comes in. An award-winning Harvard Medical School psychologist, she focuses on the topic of emotional agility (in fact, that's the exact title of her No. 1 Wall Street Journal bestselling book). She recently spoke on the mbg podcast about how to recognize your emotions without letting them overtake you and why correctly labeling your emotions can help you better handle them. She also led a TED Talk on the topic, which garnered 1 million views in its first week of release.
David also recently spearheaded her own podcast, Checking In, which gives actionable tips to cope with heightened emotions during the pandemic.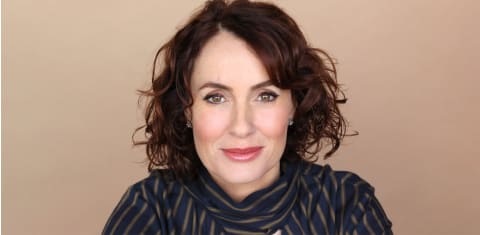 Susan David / Contributor
Deepak Chopra, M.D.
And last, but certainly not least, we have spiritual icon and bestselling author Deepak Chopra, M.D. He is a world-renowned pioneer in integrative medicine and personal transformation, and he's the wise voice we need to hear in a time like this.
He frequently shares insights on how to create a more peaceful, just, sustainable, happy, and healthy world on his social platforms. Most recently on the mbg podcast, Chopra has shared how to use spirituality to navigate the uncertainty and anxiety surrounding COVID-19.
Chopra has a wealth of knowledge on the connection between mindfulness and mental health. Find the Chopra Foundation website here, which focuses on mind/body spiritual healing, and stay tuned for his new Never Alone platform, a go-to source for mental health resources worldwide.
mbg Creative
Of course, this list is by no means exhaustive—please drop a line to editors@mindbodygreen.com if there's an individual who's shaped your worldview on mental health or has made this sensitive time a touch easier for you. We'd love to learn more.

mbg editorial
The mindbodygreen editorial team worked together on the creation of this article, combining their deep expertise honed by years of reporting on health and well-being. It has been thoroughly researched, written, fact-checked, and reviewed by our editors.