7 Powerful Essential Oils For Opening Your Heart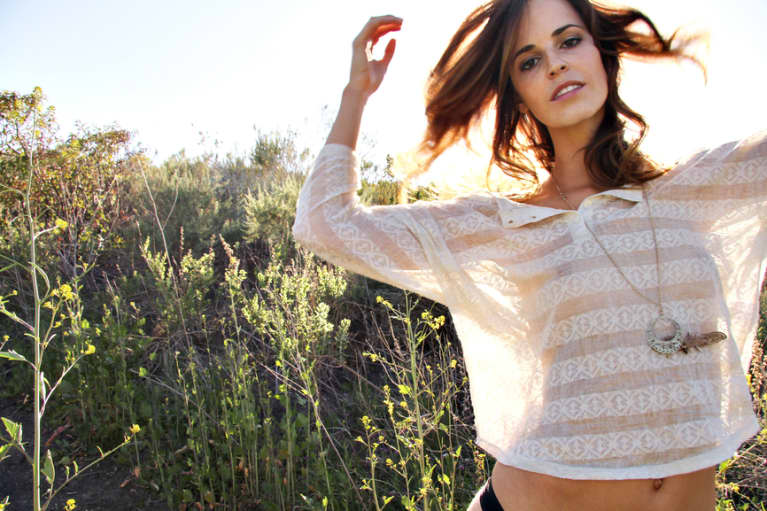 Our editors have independently chosen the products listed on this page. If you purchase something mentioned in this article, we may
earn a small commission
.
The heart is the most important human organ. Without it pumping, we couldn't sustain life. Many are mindful of how diet and exercise affect heart health, but aromatherapy offers complementary support with essential oils. Throughout history, aromas have been used to emotionally and physically care for our hearts.
Recent research confirms what many have intuitively known about aromas and essential oils. Essential oils may prevent heart disease, and exposure to aromatherapy has demonstrated a beneficial effect on heart rate and blood pressure. One study in young women showed an association between essential oil inhalation and lower blood pressure, pulse rate, and stress level.
Beyond physiology, heart is the home for feelings. Our hearts know—beating faster when reunited with a loved one and sinking into our chests upon hearing bad news. Joseph Campbell wrote, "The goal of life is to make your heartbeat match the beat of the universe, to match your nature with Nature." Whether you are looking to boost circulation, connect deeper with a lover, or find peace in grief, you can use nature to support your heart. It's February, the month of love, so here are some ways to emotionally open your heart and physically support its functioning using essential oils.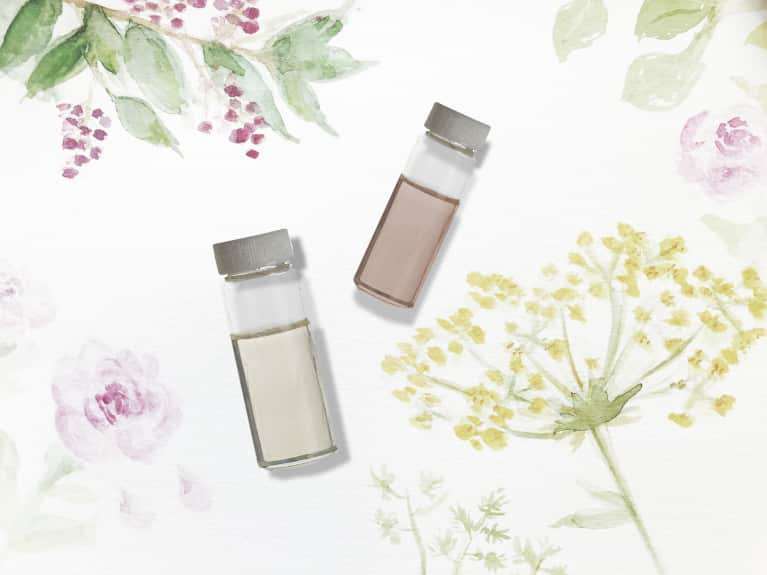 Historically, juniper was used in Europe as a restorative tonic. The essential oil is extracted from berries producing a piney, fruity aroma. It is a powerful detoxifier that aids in improving circulation—making it suitable for those with hardened arteries or heart problems. Juniper acts on the body's warm yang energy, helping to overcome physical heart problems and break through psychological stagnation.
How to: Get your heart pumping healthily with a stimulating body oil. Add 2 to 3 drops in a 1-ounce carrier oil, like sunflower and rub all over your body after showering. Give special attention to rubbing the oil on your chest to boost blood circulation.
The rose has been given the power of healing and soothing the heart. In fact, the word rose comes from the Greek word rodon, meaning red. Its floral, feminine scent is heart centering, making it the queen oil for grief and bereavement. Rose comforts in dark times of emotional pain and shock.
How to: Rose is a precious oil—a little goes a long way. When confronting unbearable loss, just smell rose essential oil. You can place a small drop on your palm and inhale, or just smell from the bottle. The energetics of the aroma itself is enough to open your heart to connect with love that is, was, and will be.
Want to enhance your sensuality? Reach for sandalwood. For years, its woodsy, balsamic aroma has lured men and women alike. It's a potent aphrodisiac that cultivates a spiritual inner awareness, which makes it perfect for intimately connecting with a partner.
How to: Spice things up with a sandalwood massage blend. Add 2 drops to 1 ounce of a skin-friendly carrier oil, like sesame. Use generously on a partner or try your hand at a self-massage, like abhyanga.
Native to the Philippines, elemi essential oil is distilled from a tree's resin. Its fresh, slightly spicy aroma supports and uplifts. Morphologically, tree resin acts as a Band-Aid. Similarly, elemi is a wound healer that supports the cardiovascular system by neutralizing stress. Just smelling it repairs your spirit, which allows you to find compassion in your heart.
How to: Place 3 drops on a cotton wick and insert into an aromatic inhaler. When your patience is being tested and you're overwhelmed, reach for your inhaler and wave it under your nostrils to melt away stress and tap into empathy.
Also known as immortelle, helichrysum can mend your broken heart. One of the most powerful all-around healers, it inspires forgiveness. The herbaceous aroma balances the psyche making it the best oil for mental unrest and old emotional scars. Helichrysum has the power to break through the deepest, most "stuck" negative emotions and can restore compassion for oneself.
How to: Like rose, it should be used mindfully. If your body physically manifests heartbreak, add 2 drops to a 1-ounce carrier oil and rub it on sore muscles—wherever you need TLC. My go-to carrier oil to support the therapeutic actions of helichrysum is arnica or calendula infused olive oil.
Long worshipped by indigenous cultures for its purifying powers, palo santo is sacred. Palo santo oil is said to align with organic life force that banishes negative energy and sparks a reconnection with the heart. It is ideal for those who feel disconnected from their emotions and are longing to reconnect with loved ones and themselves.
How to: Diffuse palo santo in your home or workplace. You can also place a drop or two on a warm compress and place it over your forehead or chest when meditating or relaxing.
After trauma, cape chamomile can foster feelings of acceptance. Its apple-like scent inspires moving on with life. A spiritual oil known for healing the heart, cape chamomile pacifies anger and aggression.
How to: To embody moving on, start a new self-care routine. Make your own face serum by adding 3 drops to 2 ounces of a gentle carrier oil, like rosehip seed or evening primrose into a dropper bottle. The most aromatically pleasing of the chamomiles, it's ideal for skin care due to its anti-inflammatory properties.