There Really Is A Meditation For Everyone. Here's How To Find Yours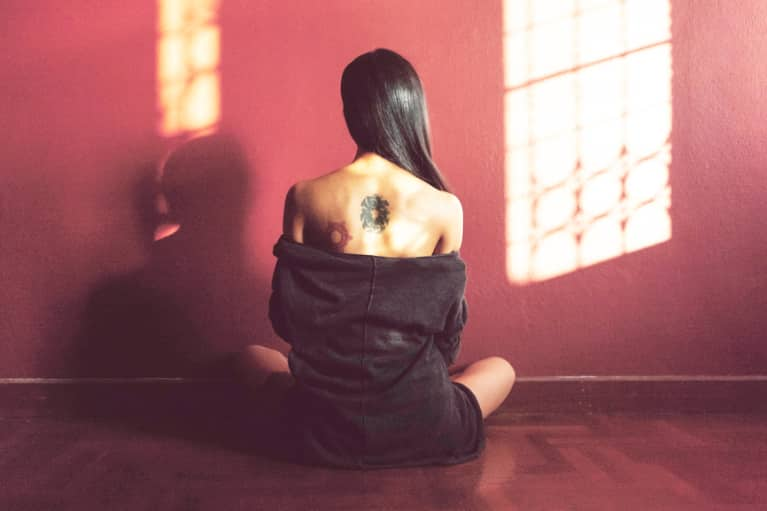 With meditation's rise in popularity, there is now a slew of ways to learn the ancient practice. As a longtime meditator and meditation teacher, I want to offer you an insider's view of the various options, along with my opinion of each one. As a Vedic Meditation teacher, my goal is to be as unbiased as possible.
Pros: Yoga is seen as complementary to meditation. You may already have an established relationship with your yoga teacher, which makes learning meditation from someone you know and trust a lot easier. A yoga class can be a one-stop shop for both physical and spiritual practices. A great time to meditate is right after a yoga class, when you're feeling loose and open.
Cons: Most yoga teachers are not required to learn to teach meditation in order to get certified to teach yoga, which means they may or may not be proficient as meditation teachers. While some yoga teachers facilitate long meditations, most teachers only reserve a couple of minutes at the end of class for the meditation, which is not as sufficient for gaining the full benefits of the practice.
Pros: Apps are relatively inexpensive ways to get introduced to meditation, especially compared to more traditional ways of learning. Plus, you can sample a variety of styles quickly. Another big benefit is that some apps allow you to set and track your goals, which makes it easier to be consistent when you can see a chart of your meditation history. Apps also come with built-in timers and guidance, which can give more structure to the practice than doing it on your own.
Cons: Because meditation is as much of an art as it is a science, the lack of contact with a teacher may prove detrimental over the long term. It's doubtful that the creator of the app used an app to become proficient in meditation. In fact, I haven't heard of anyone who has mastered the practice of meditation using only an app. Also, because apps are so easy to get, the attention span of the users is typically short, and the drop-off rate tends to be one of the highest of all of the options for learning to meditate.
Pros: There are already a variety of books written by very experienced meditation teachers (including myself) with easy-to-follow meditation instructions for the layperson. Books are usually a low-cost option for learning meditation, and you can reread the instructions as often as you feel the need. With books, you can access instructions from hundreds or even thousands of years ago, and, oftentimes, these books were written by the ancient master him- or herself.
Cons: If you don't like to read, a meditation book probably won't be useful. The recommendations in books tend to be one-size-fits-all, which is not how most people learn to meditate successfully. As with apps, the people who write the meditation books usually had a teacher who taught them how to meditate instead of learning meditation themselves from a book.
Drop-in meditation studios
Pros: Drop-in meditation studios are starting to pop up like yoga studios did 20 years ago. Drop-in studios allow you to have repeat access to a live meditation guide, which can make a big difference in speeding up your progress. Prices are usually affordable, and most studios offer monthly or yearly unlimited passes, which means you can sample a variety of styles from different teachers until you find one that you like the best. Also, it's nice having a dedicated and serene meditation space to sit in when you're practicing.
Cons: The teaching tends to be less personalized and more generic because new people are always coming to the classes. Meditation studios employ mostly meditation guides (people who are trained to guide you through experiences) as opposed to meditation teachers (who are more expert at showing you how to meditate on your own with proficiency). If you plan to meditate every day, as recommended by almost all meditation teachers, meditating at drop-in studios is by far one of the most expensive ways to meditate. You'd essentially be paying by the hour to meditate.
Online meditation courses
Pros: You can learn from very gifted meditation teachers no matter where you are in the world. The cost of the online courses is usually more affordable than learning from those teachers in person. Some courses offer technical support (via email directly with the teacher, or in forums), which will be useful over the long term as experience stimulates new and more refined questions. You can usually start the online course right away from your home, which helps when you're feeling motivated to begin meditating. And you can repeat the course over and over as a refresher at your convenience.
Cons: Like books, most online meditation courses tend to give one-size-fits-all instructions, which may or may not be suitable to your personal situation or style of learning. People don't usually master the art of meditating from online courses, in which they have no physical contact or communication with a teacher. Plus, online courses depend upon technology, and if you're experiencing technical difficulties (such as a slow Wi-Fi connection or gadgets issues), it could delay the learning process or lead to frustration.
In-person meditation trainings
Pros: Historically, learning how to meditate in person from an expert teacher is the main way that people have gone on to master the practice of meditation. You are most likely to receive instructions that are catered to your personal circumstances, which could result in increased proficiency. You'll have a better chance to become self-sufficient in a shorter amount of time. As with personal trainers, your meditation teacher can hold you accountable to your commitment to meditate and see through any BS excuses you may come up with. Because it usually costs more to learn this way, you'll be more apt to show up for your meditation practice each day. Some teachers (particularly Vedic Meditation teachers and TM teachers) provide lifetime support for a onetime cost, which means you can contact them whenever questions arise without paying anything additional for the rest of your life.
Cons: The high upfront cost can sometimes be a barrier, as many teachers charge a onetime fee of hundreds or sometimes thousands of dollars to train you and provide you with ongoing support. If your teacher moves away, or if your center closes, you may not enjoy as much in-person contact or support. Technically, anyone can call themselves a meditation teacher. There are no broadly recognized criteria for becoming a meditation teacher, which sometimes makes it difficult to establish who is best qualified to teach you meditation.