Close Banner
Advertisement
This ad is displayed using third party content and we do not control its accessibility features.
7 Super Fit Women (Ages 66 to 97) Who Will Inspire You To Get Off Your Butt Now

mbg Fitness Contributor
By Gabrielle Frank
mbg Fitness Contributor
Gabrielle Frank is a freelance health and fitness writer living in New York City.
These amazing ladies — ranging from 66 to 97 years old — have hiked Mount Kilimanjaro, completed the Western States Endurance Run (100.2 miles) and swam from Cuba to Florida. Prepare to be inspired (or feel lazy), as you read about how they find their motivation to stay active at an age when it's easy to give up.
Tao Porchon-Lynch, 97 Years Old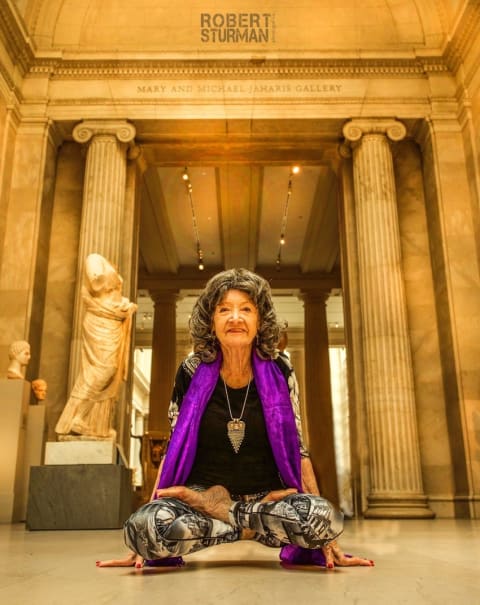 At 97 years old, Porchon-Lynch is the world's oldest yoga teacher. She started doing yoga 70 years ago and has been teaching the sport for 45 years. Yet yoga isn't her only talent — in June 2015, Porchon-Lynch wowed America's Got Talent judges Howard Stern and Heidi Klum when she danced across the stage to Pitball's "Fireball." When they asked about her three hip replacement surgeries, she responded, "I don't let anything get the better of me." It's clear that this feisty yogi will continue to inspire for years to come.
Photo courtesy of Robert Sturman
Diana Nyad, 66 Years Old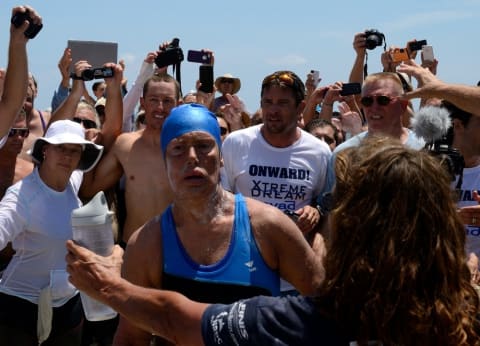 In 2013, at age 64, Nyad became the first person to swim the 103 miles from Cuba to Florida, without the aid of a shark cage. She had attempted the feat four times before thanks to setbacks like an hours-long asthma attack and jellyfish stings. Her message to the world: "You are never too old to chase your dreams." Cheers to that!
Photo courtesy of Shutterstock
Constance Tillit, 80 Years Old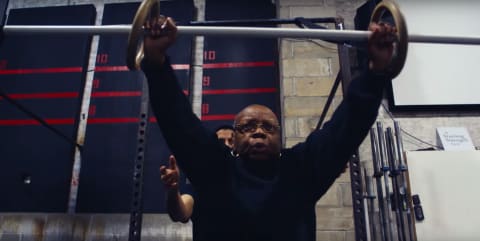 Picking up a new sport is daunting at any age, but being motivated enough to try CrossFit at age 80? That was a feat unheard of until the world met Constance Tillit. This badass octogenarian was filmed doing a CrossFit workout, complete with sandbags, ring rows, and deadlifts, at 80 years young. She lost 50 pounds through CrossFit and had motivating words for the 8 million people who watched her workout video: "Get up and do it. Stop with the whining." Remember Tillit's words the next time you think about hitting snooze and bailing on your workout.
Gunhild Swanson, 70 Years Old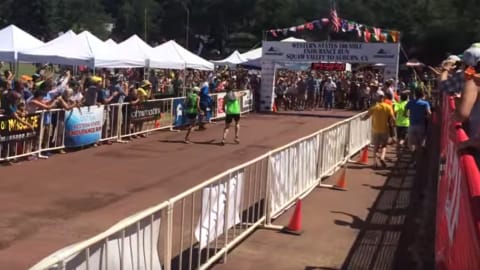 In June 2015, Swanson (pictured above, in the distance) became the oldest woman to complete the Western States Endurance Run, 100.2 miles, in 29 hours, 59 minutes, and 54 seconds. She crossed the finish line with her son and grandson to resounding cheers. How did it feel? "That was unbelievable," she told reporters.
Anne Lorimore, 85 Years Old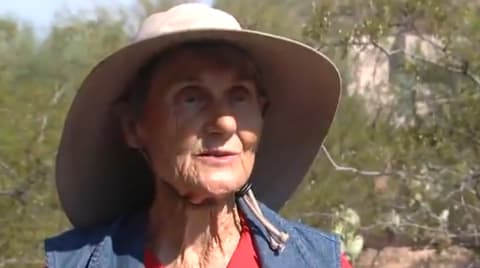 In August 2015, this great-grandmother scaled Mount Kilimanjaro — crossing the daunting feat off her bucket list. Lorimore fell ill with the flu on day four of the eight-day journey but kept trucking along and got to the top without assistance.
Phyllis Sues, 92 Years Old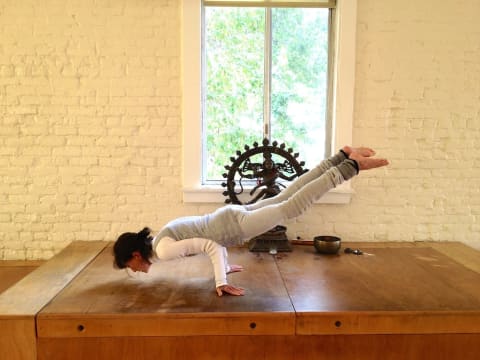 This 92-year-old yogi shared her secrets to a lifetime of happiness with us earlier this year. Here are her words of wisdom on making your years count:
Your body is your best friend.
Love what you do and love yourself.
A regular, dedicated yoga practice is the key to a long and healthy life.
You might want to jot those down — at 92 years old, Sues certainly knows what she's talking about.
Photo courtesy of Cat Doran
Kaye Didas, 93 Years Old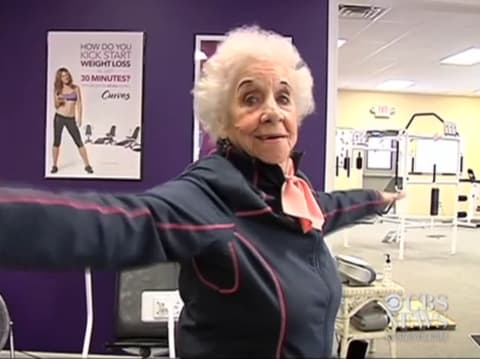 In January 2015, this Michigan woman completed her 1,000th workout at the Curves gym in her area. Okay, so she might not be hiking Kilimanjaro or running an ultra-marathon, but making the time to fit in a 30-minute workout three times a week at age 93 certainly earns her some street credit.

Gabrielle Frank
mbg Fitness Contributor
Gabrielle Frank is a freelance health and fitness writer living in New York City. She's written for publications like MORE Magazine, Cosmopolitan, EverydayHealth.com, and Women's Health.