The Impressive Benefits Of Lactobacillus Acidophilus Probiotics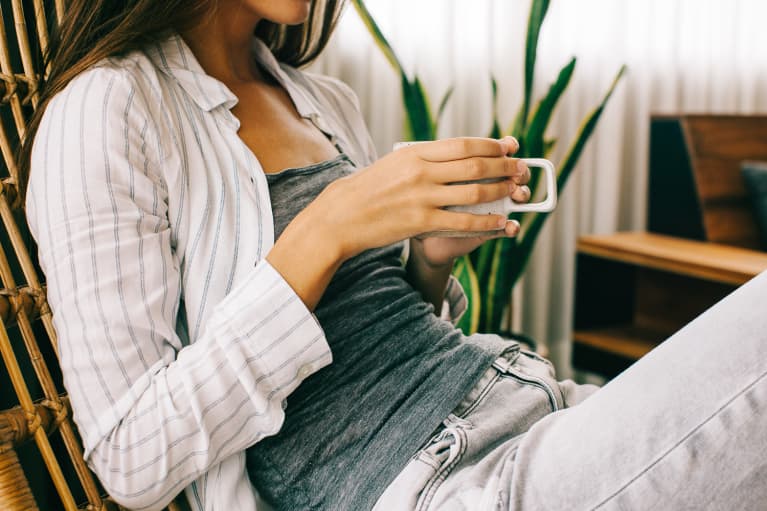 Our editors have independently chosen the products listed on this page. If you purchase something mentioned in this article, we may
earn a small commission
.
Probiotics are often the center of gut health discussions (and for good reason). The blanket term encompasses more than 500 species of bacteria—and even more than that when you get into probiotic strains. Acidophilus, which is officially called Lactobacillus acidophilus, is one such probiotic species that comes with many science-backed benefits. Here, we'll break down the benefits of acidophilus probiotics and what you need to know about taking them as a supplement.
Benefits of acidophilus probiotics.
Lactobacillus acidophilus is one of the most common types of probiotics found in foods and supplements. Because of this, it's been pretty widely studied. "There are many different types of probiotics, or beneficial bacteria, and we are still learning about all of the different types that make up our microbiome (our body's microbial ecosystem)," says registered dietitian Heidi Foster, RDN, L.D. "But acidophilus is one of those strains that has been researched and has been shown to provide us with some health benefits."* So, what are those benefits? Allow us to explain:
"Bloating can be caused by an imbalance of good-to-bad bacteria in your gut," integrative medicine doctor Amy Shah, M.D., previously told mbg. "Research shows that taking probiotics on a regular basis can support a healthy microbial balance in the gut, which can ease bloating."* And the science agrees: In a clinical study, participants who took Lactobacillus acidophilus NCFM and Bifidobacterium lactis Bi-07 twice a day for eight weeks started seeing improvements in bloating by week four. (Both of these gut-health-centric strains happen to be in mbg's probiotic+, btw).
Probiotics have an overarching benefit of helping support and elevate your gut microbiome: "Think of probiotics as your little helpers that restore order and help maintain harmony in your gut ecosystem,"* gut health expert Vincent Pedre, M.D., previously told mbg.
Because probiotics are live organisms and no gut ecosystem is exactly alike, everyone metabolizes them differently, according to Shah. As such, it's possible that you might experience some side effects, usually GI-related, when you first start taking Lactobacillus acidophilus due to changes in the digestive tract. "Some people experience gas or bloating when first starting any probiotic," says naturopathic doctor Michael Murray, N.D.
Usually, these side effects resolve after a couple of weeks of regular use, but if side effects persist or are especially bothersome, it's a good idea to check in with your health care provider to make sure there's nothing else going on underneath the surface.
Consult with a health care practitioner before taking a probiotic if you have issues with immune system function, Murray suggests.
Lactobacillus acidophilus is a species of probiotics that has been widely studied on its own and in combination with other probiotic species. Acidophilus has been shown to ease bloating, support GI function, and support overall gut health.* The good news? Certain high-quality probiotics formulated with gut health specifically in mind, like probiotic+, combine several strains of probiotics, including L. acidophilus, so you get everything you need in one convenient capsule.*