Tried & Tested: The 6 Best Vegan Makeup Brushes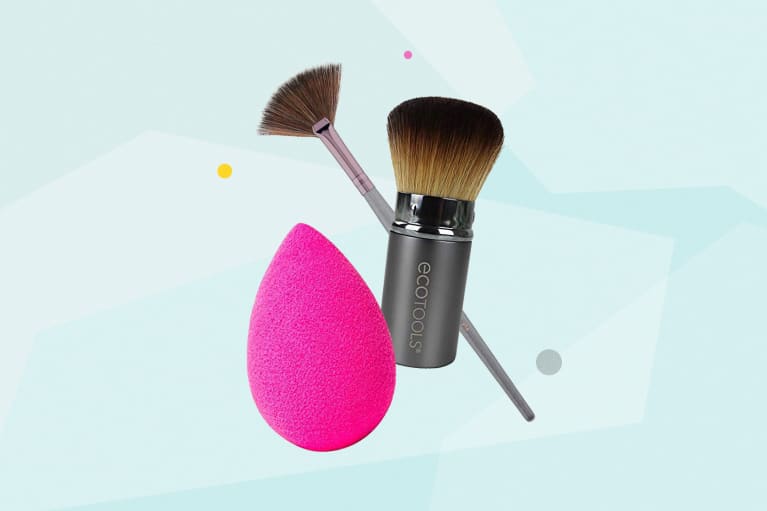 Our editors have independently chosen the products listed on this page. If you purchase something mentioned in this article, we may
earn a small commission
.
Typically, we're not huge fans of the word "synthetic"—we like to stick to the natural end of the spectrum. That is except for makeup brushes. Traditionally, makeup brushes are made of animal hair (mink, camel, horse, and squirrel to name a few). But synthetic, or commonly called "vegan" options, rival the touch, feel, and performance of any standard makeup brush. Often? They outperform.
Here, some of the best on the market. Check them out, and then toss them in your makeup bag.
EcoTools Retractable Kabuki Travel Brush
The brand's commitment to sustainability (recycled materials abound, and much of the line is crafted with renewable bamboo) could be enough to land them a spot on this list, but honestly, the quality is enough to land them a top spot anywhere. The travel brush is my favorite because it's multitasking and has a handy cap so it doesn't get gunky as quickly.
Retractable Kabuki Travel Brush, EcoTools, $7.99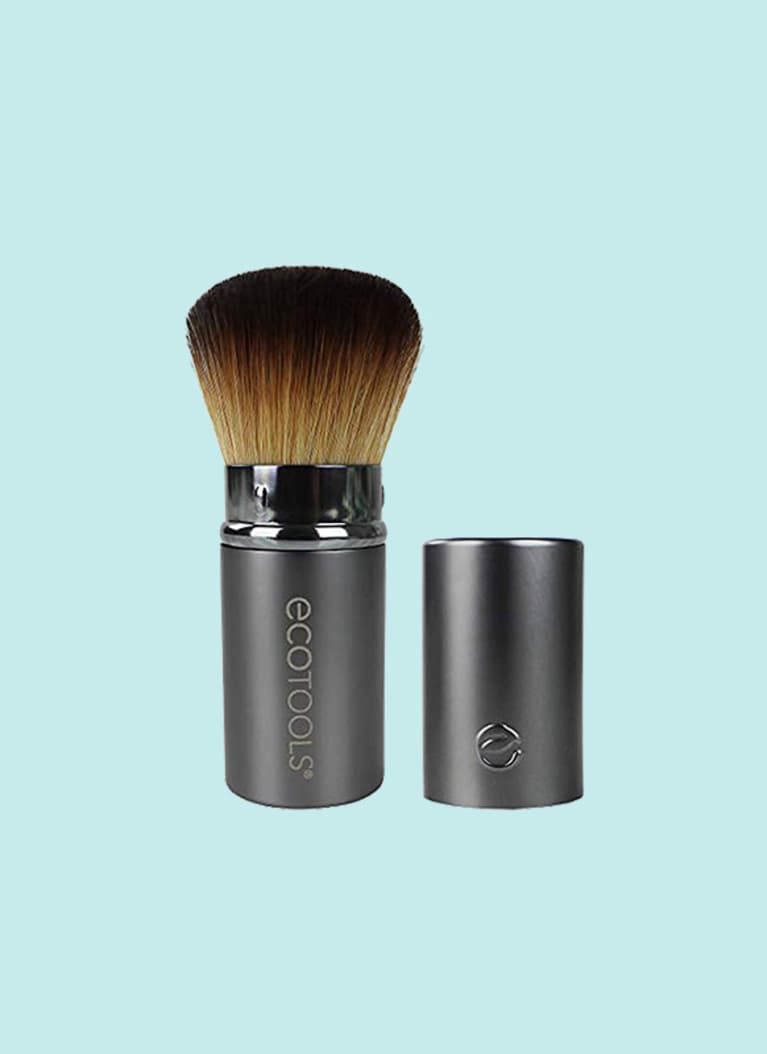 Amazon / Amazon
BeautyBlender The Original
Ahh, the staple that relaunched a category. (If you'll remember, makeup sponges used to be only those heavily-bleached little white wedges that'd you'd toss after a single use.) These ergonomic applicators are made with nontoxic dyes, and you can effortlessly clean and reuse them time and again.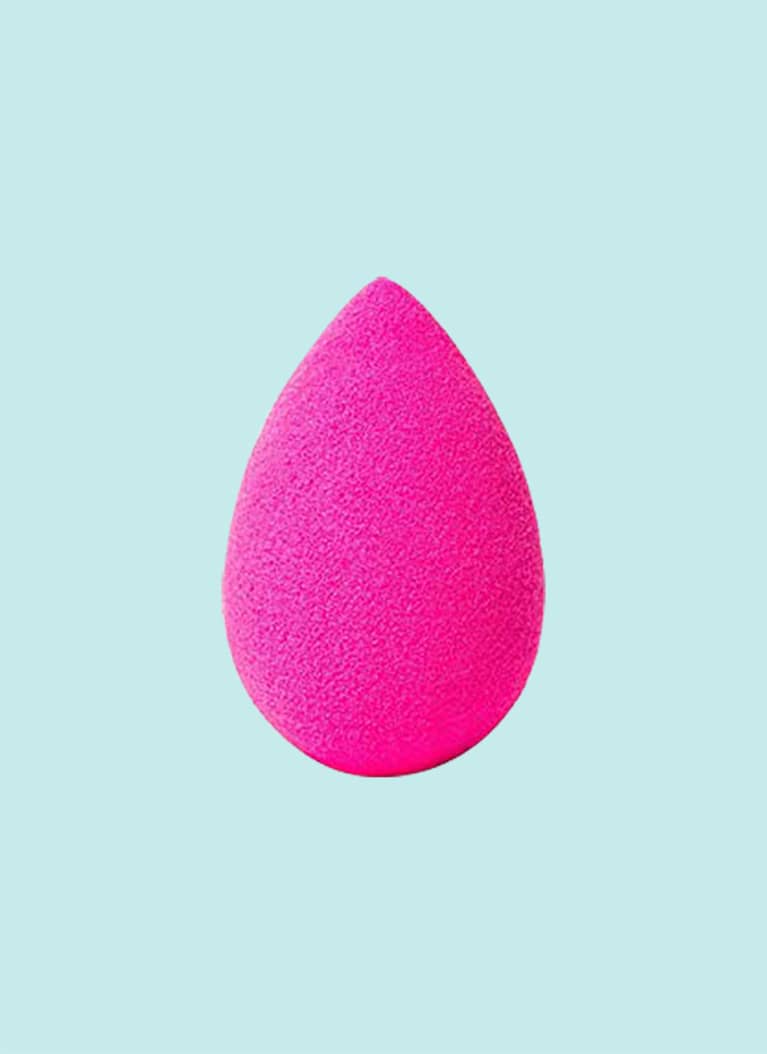 Amazon / Amazon
Bobbi Brown Ultra Fine Eye Liner Brush
This was my very first makeup brush, which I stole from my mom to use as a paint brush. (The beauty editor in me today is horrified that I'd do something like that to her brush set, but I fancied myself a mini Georgia O'Keeffe.) It still has a special place in my heart, and to this day, I consider it the best liner brush on the market. Plus, the quality means it will last (years, even), which is much more sustainable than constantly buying plastic-packaged eye liner pens.
Ultra Fine Eye Liner Brush, Bobbi Brown, $36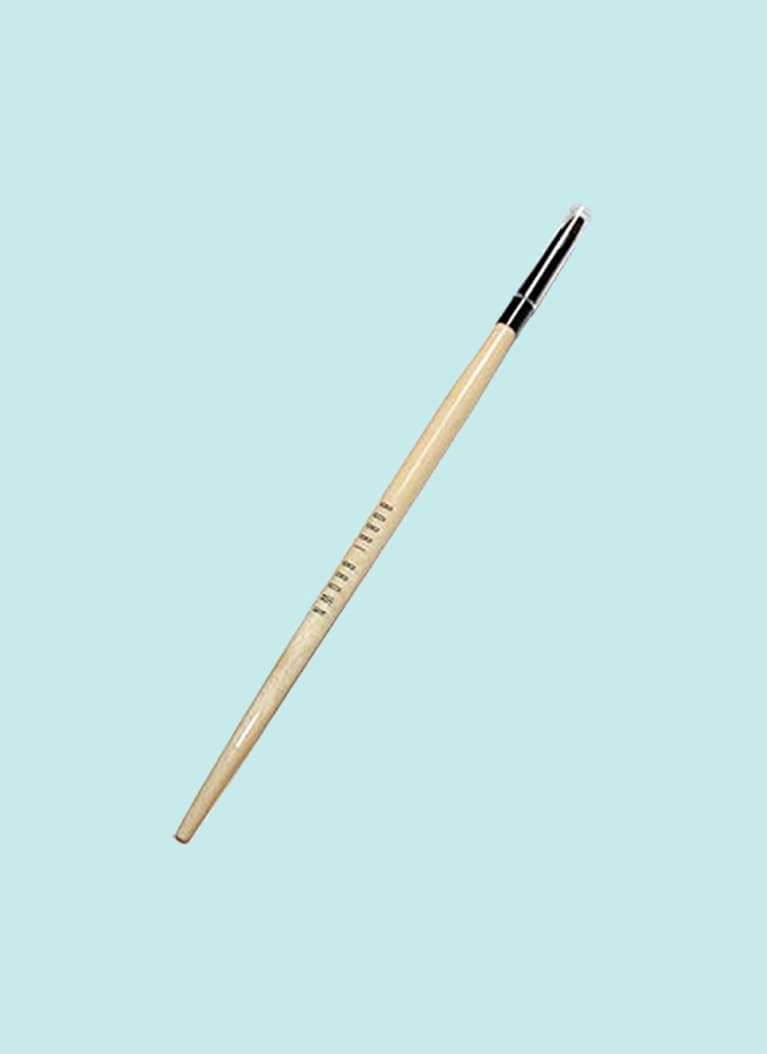 Amazon / Amazon
Mahalo Vegan Bamboo Brush
OK, a caveat: This is technically a skin care brush, but I just had to include this eco-friendly option. Skin care brushes are entirely underrated: I mean, how delightful to slather on your cream with a soft, supple brush every day! Considering 10-step, intricate routines have become totally mainstream, it doesn't seem so unreasonable to take a few extra seconds and use this for application.
Vegan Bamboo Brush, Mahalo, $20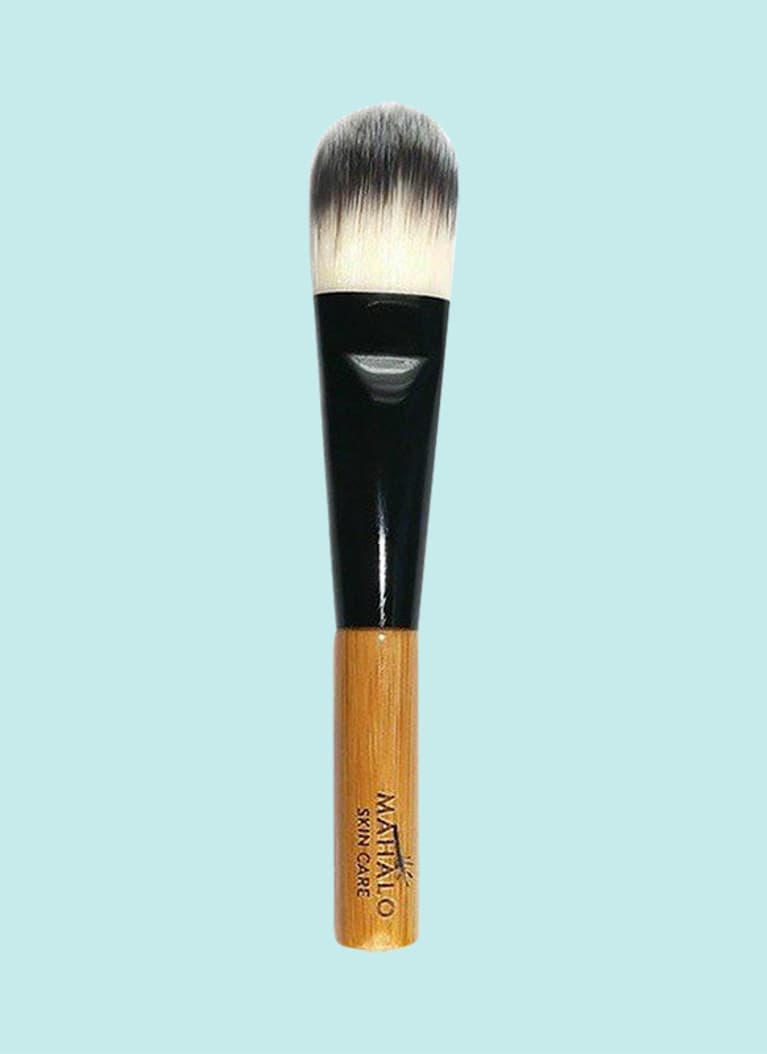 Mahalo / Mahalo
BH Cosmetics Vegan v14
Fan brushes are perfect for dusting on highlighter, bronzer, or blush for that soft-focus glow. And since they are constructed to be feather-light (sans feathers in this one, obviously), they just feel amazing when you brush them on your cheekbones. Plus, the line has 12 options that are all under $11.
Vegan v14, BH Cosmetics, $11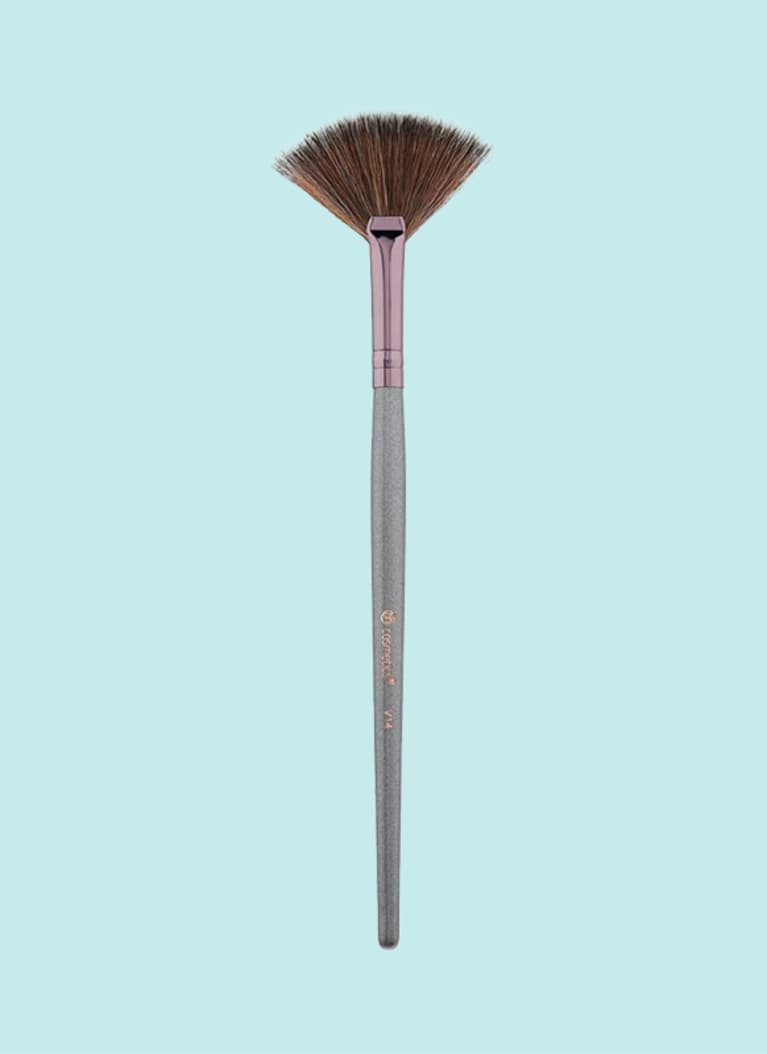 BH Cosmetics / BH Cosmetics
W3LL People Basic Eye Contour Brush
I am not someone who regularly wears eye makeup—or at the very least, not enough to warrant multiple types of eye shadow brushes. That's why I like this organic version: It's equal parts thick and soft, so you can use it for allover application or get in more target areas if you are trying a more advanced look. Another tip: It doubles as a great blender for under-eye canceler. (Just make sure it doesn't have any shadow residue.)
Basic Eye Contour Brush, W3LL People, $27.99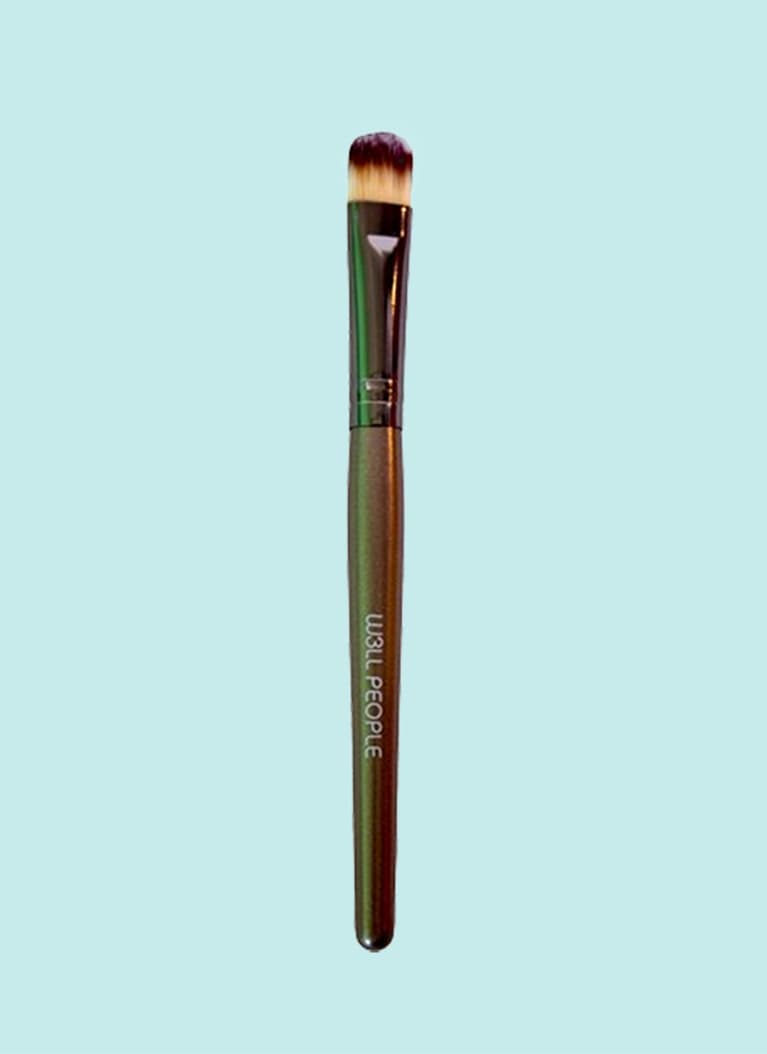 mbg / mbg