5 Essentials To Keep On Your Nightstand For Your Best Sleep Ever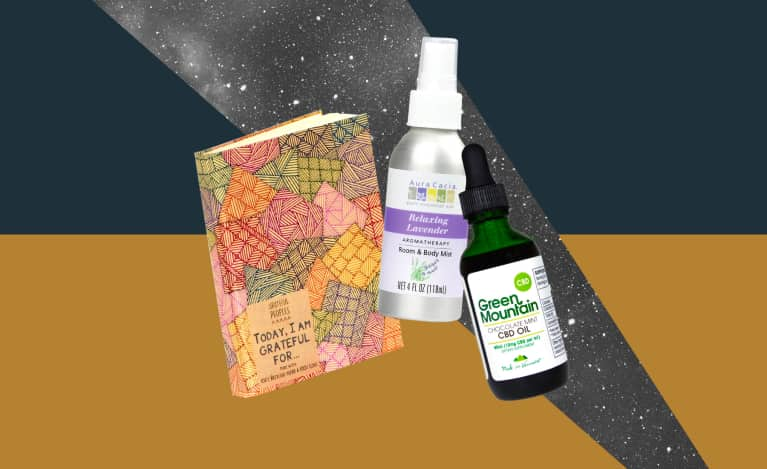 It's an all-too-familiar feeling: lying awake in bed, mind racing from the day, unable to settle in for the rest you know you really should be getting. While magic sleeping cure-alls really don't exist, there are plenty of small tips and tricks that can add up to a more restorative rest. Here are five nightstand essentials that come highly recommended by doctors and sleep experts. Play around, add a few to your nighttime routine, and see what becomes a bedroom staple for you: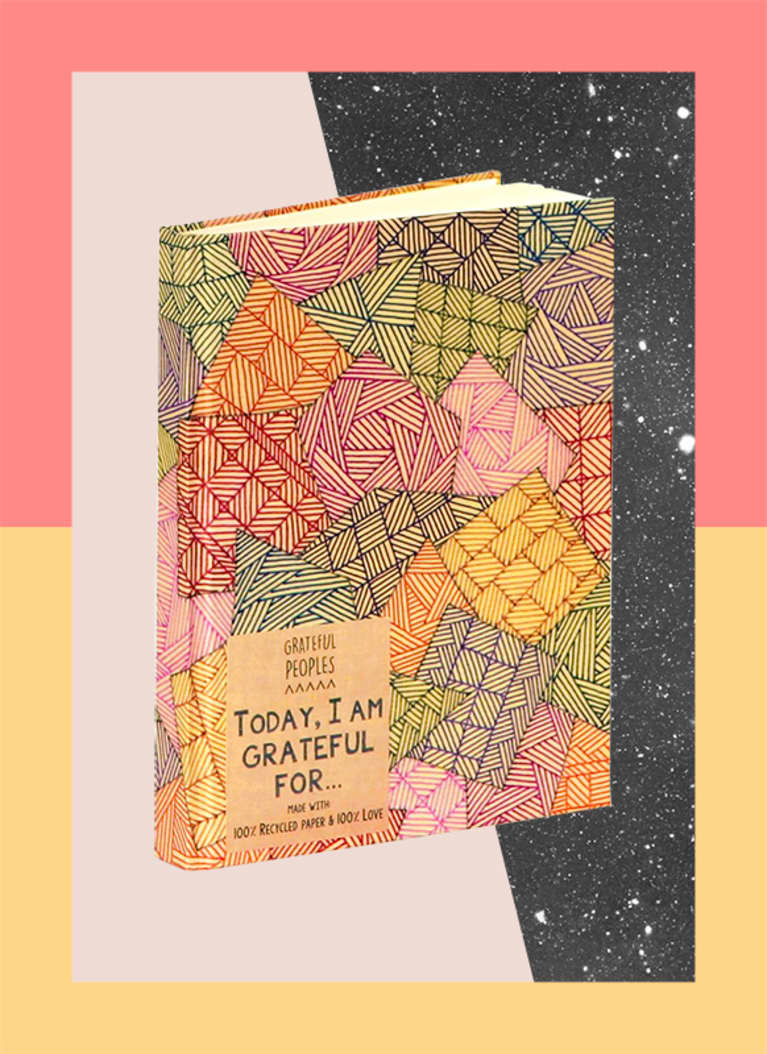 Doing a "brain dump" at night, writing down all your lingering thoughts, lists, and to-do's from the day that's passed, can be extremely cathartic. Writing down what you're grateful for can do wonders in calming the mind before bed, too, according to research out of the United Kingdom. "It's also good to have a journal when you wake up to write your dreams in or thoughts, so you can go back to sleep," adds Eva Selhub, M.D., a physician and lecturer at Harvard Medical School.

Gratitude Journal, Grateful Peoples ($16.00)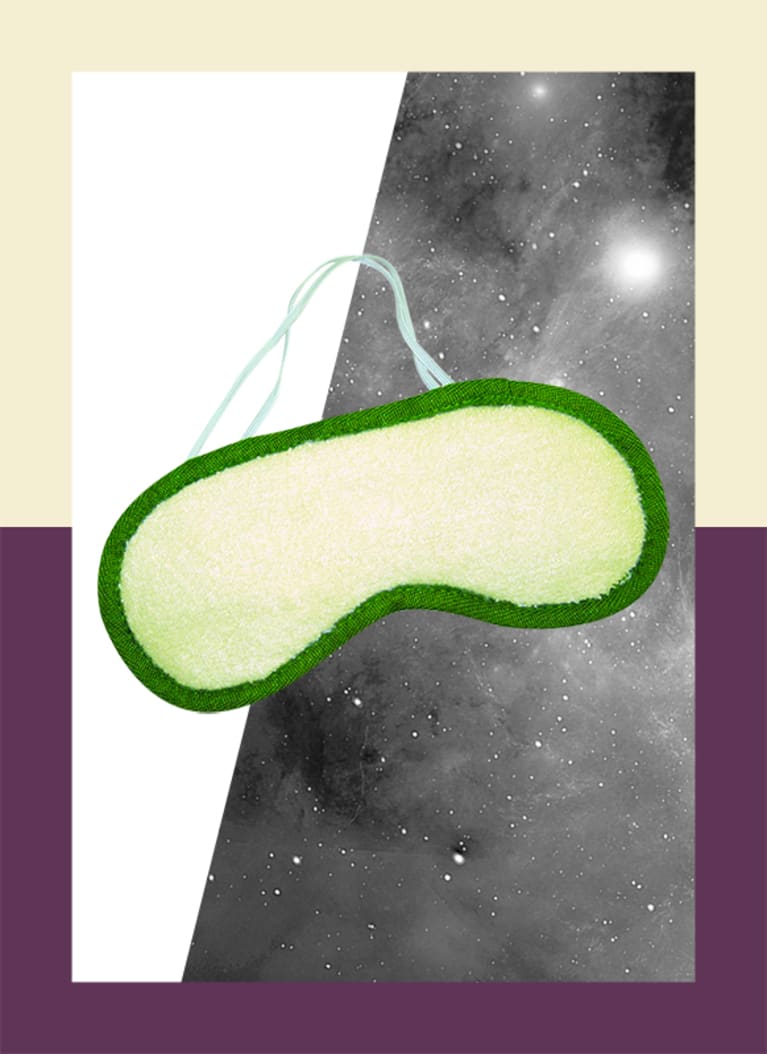 "Darkness is crucial for healthy sleep. Many of us live in urban or semi-urban environments, and it is very difficult to get complete darkness in our bedrooms," explains integrative neurologist Ilene Ruhoy, M.D., Ph.D. "Even low-level light can penetrate the eyelid and disrupt sleep cycles. An eye mask provides an extra level of buffer to ensure support for deep sleep."
Bamboo Sleep Mask, Ecotools ($7.95)
3. A good book (or puzzle)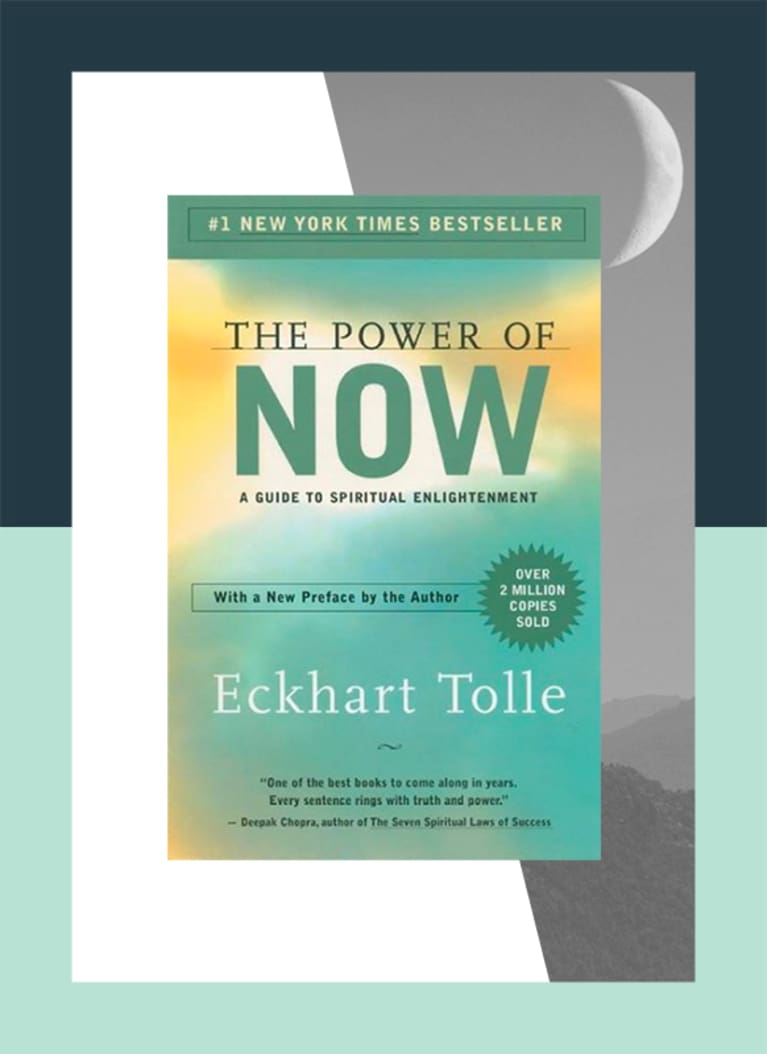 Getting lost in a good book has been shown to help us de-stress, and it's a healthier alternative to scrolling through your phone at night, which can mess with your circadian rhythms. Functional medicine doctor William Cole, D.C., keeps The Power of Now on his nightstand for its calming, Zen messages. (He loves the audiobook, too, because author Eckhart Tolle's voice is so soothing.) If reading isn't your thing or you get too wrapped up in stories to put them down at a reasonable hour, Dr. Ruhoy suggests busting out a book of puzzles. "Puzzles easily distract you from lingering thoughts, and you can stop at any point. Plus, they exercise the brain. Some studies suggest pen-to-paper puzzles are superior to electronic puzzles for brain function!"
The Power of Now: A Guide To Spiritual Enlightenment, Amazon ($9.49)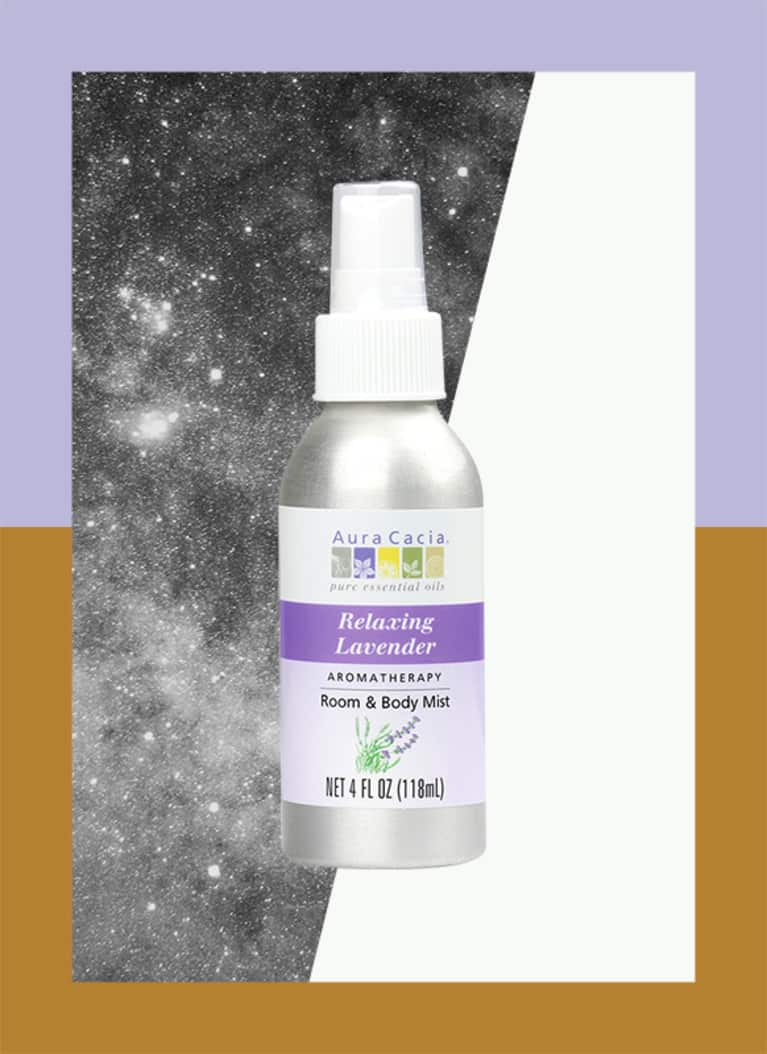 You've heard it before, but lavender really can work wonders to calm us down. Smelling the herbal nervine before bed has been shown to promote deep, slow-wave sleep, so keep some potpourri nearby, spritz a lavender spray on your pillow, or smell some straight from the vial. If you have lavender essential oil that is safe to apply neat, place some on your forehead, on your pillow, or on the soles of your feet.

Lavender Mist, Aura Cacia ($7.56)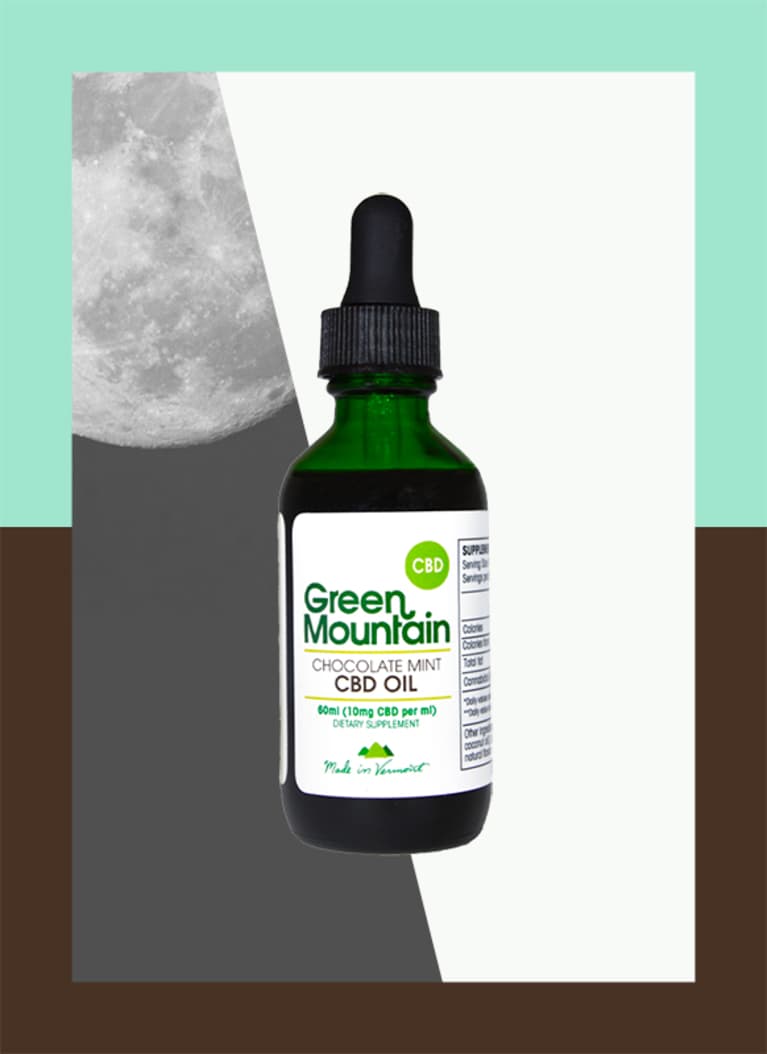 CBD-infused products are everywhere these days—and for good reason. CBD has been shown to be an effective anxiety buster, able to calm us down by promoting homeostasis and decreasing inflammation in the body. mbg's health editor Gretchen swears by Green Mountain's products before bed but recommends playing around with dosing to find what works best for you.
CBD Oil, Green Mountain CBD ($30)
Psst...this relaxing breathwork can help you fall asleep faster and in a great mood.