The Crazy Side Effect Of Breast Implants No One Told Me About
mbg Contributor
By Radhaa Nilia
mbg Contributor
Radhaa Nilia is an intuitive teacher, master healer and creative guide. She stems from a direct lineage of Shamans, working with women to heal their heart and soul wounds, helping them find their true purpose. She is the founder of Goddess Code Academy, a mystical school for the divine feminine, with the mission and vision of serving women through holistic education and empowerment.
Medical review by
Wendie Trubow, M.D., MBA
Functional Medicine Gynecologist
Wendie Trubow is a functional medicine gynecologist with almost 10 years of training in the field. She received her M.D. from Tufts University.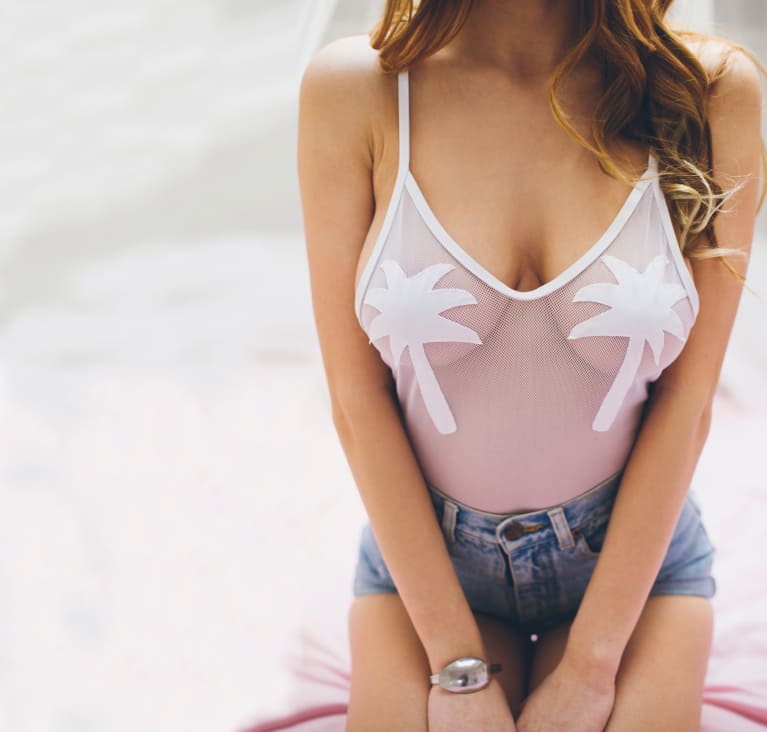 Last updated on December 19, 2019
I got breast implants when I was 17 years old.
I used to be a happy kid, living a carefree life with my loving parents. Once they divorced and both remarried, I felt like an outsider looking in, searching for a way to belong.
I remember cutting pictures from magazines, pasting the images of female Guess models all over my bedroom walls. They looked happy and confident. They all had large breasts. I didn't have a TV at my mom's house, but as soon as I moved in with my first boyfriend, we made sure to have one.
We loved watching late-night shows like Saturday Night Live and Baywatch. Remember Pamela running down the beach in slow motion? That scene made his eyes sparkle. I couldn't blame him; Pam's a vision. I even got a bit obsessed with her, too, as she was the epitome of perfection. How was that possible? And why was I so far from perfect?
Why was she so perfect? It was obvious that it was her breasts.
I was hyper-aware of the fact that my then-boyfriend loved her breasts, and that I had none. From that moment on, I believed that breast implants would solve all my problems. I thought that I was going to be newly confident, that my life was finally going to happen for me, but not until I got them.
That's the mentality of a 17-year-old. I got the implants and, of course, all those things I thought would happen did not.
I didn't know what was happening, and I couldn't reach out to anyone. I was embarrassed and I knew I needed help. But I never asked.
After getting implants, suddenly everyone was staring at me. I was defensive and I pouted. I didn't care. I was a teen. At this point, I was already numb. The excruciating pain I felt was from within, left unsolved by breast implants.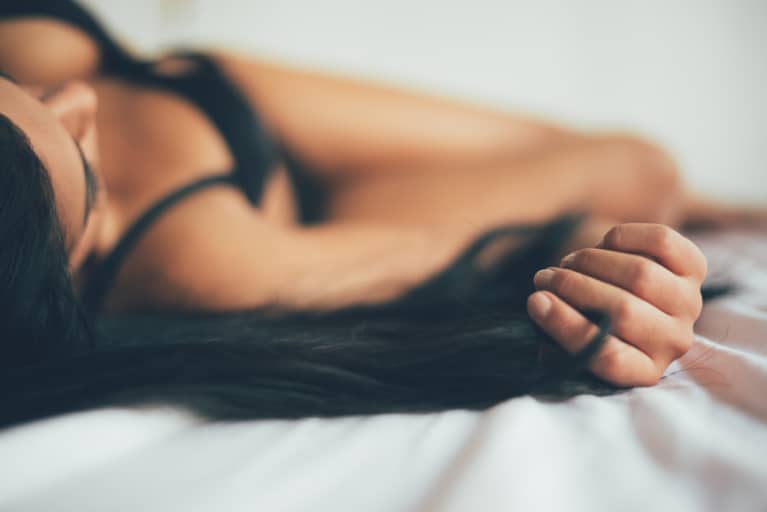 This is what I wish I'd known about breast implants.
As a 17-year-old, I thought they would make my life a magical version of Baywatch. Instead, my health declined. I grew depressed, and I was just so exhausted. I remember being a workout addict before the implants. After my implants, working out was significantly more difficult.
Then one day, about five years ago, I felt really sick. It was the same sickness and exhaustion I had been feeling for at least a decade. I would sweat but didn't know why. No sore throat, no cold, no flu. I hobbled home that day and went to bed mid-afternoon. When I tried to get up for some water, I couldn't move. The right side of my body was completely paralyzed. I didn't know what was happening, and I couldn't reach out to anyone. I was embarrassed and I knew I needed help. But I never asked.
My muscles began to deteriorate, and my heart palpitations led me to believe that I was on the verge of cardiac arrest.
My breast implants had made me sick. The pains took over my body for a whole day and would persist even through the night. Then they would taper off, and I'd wonder what happened. My pains left me confused. When I checked myself into the hospital, all of my blood tests came out negative. My doctor told me that I was chronically inflamed but couldn't tell me why. He didn't offer any relief or solution, just a few diet modifications. The usual.
My symptoms continued to get worse.
I do recall thinking many times, I'm dying. The crazy part about it? I was doing energy healing by this time, helping a lot of people. They were all getting better, but I wasn't. I cried so much, I thought I must have been cursed. There I was, with the gift that helped everyone but me.
My muscles began to deteriorate, and my heart palpitations led me to believe that I was on the verge of cardiac arrest. I can't tell you how many times I would wake up with both of my arms completely dead. Sometimes, I would even wake up choking.
I came to a place in my life where I literally knew I was dying, and after a time, made my peace with it. It was then that I came across an article that changed everything for me. It was a Facebook post written by Crystal Hefner, of all people. She wrote about breast implant illness and described all of the symptoms she felt and why she'd had her implants removed.
You know when you pull the handle on a slot machine, and all the cherries suddenly line up? The alarms go off and the money cha-chings? That's what I felt when I read that article. At that moment, I knew that I shared the same sickness. I had breast implant illness.
I chose to remove my implants six months ago.
If you are reading this and have breast implants, or if you are thinking about getting some, check out the community and information on breast implant illness. Read the real stories from real women.
I found a community of women who suffer from the same illness, and I am grateful for the doctor who saved my life. Since my surgery, I have gotten my life back. I still have to take it easy, but I am bouncing back in ways that I never imagined possible. Part of my life purpose now is to share this information with other women, so they don't have to suffer the same way I did.
If you're thinking "wow, that's nuts!" wait till you hear this crazy side effect of tattoos no one tells you about.