5 Body Care Ingredients You Want To Avoid In The Shower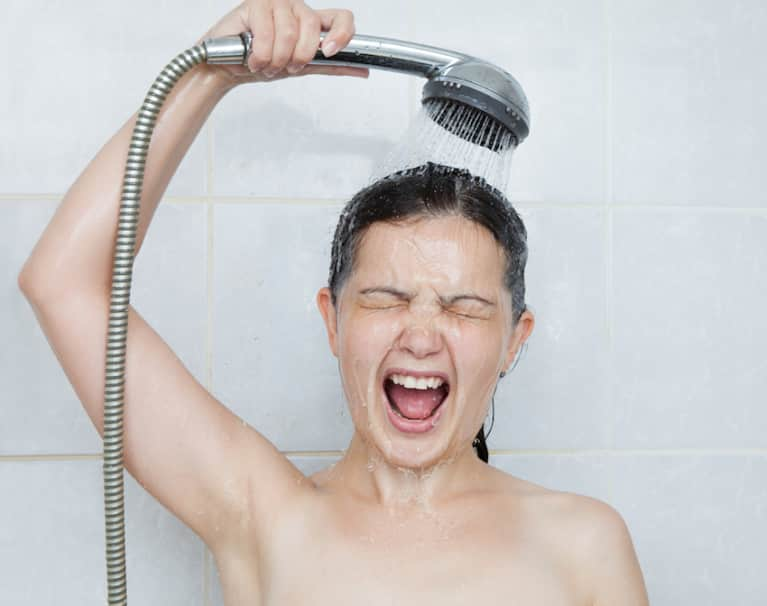 Last updated on March 12, 2020
Do you take steps to eat right? Do you avoid chemicals like bisphenol-A (BPA) in canned food and food storage containers? Then it only makes sense to avoid similarly harmful chemicals in your shower. To avoid bombarding your hair and skin with hormone disrupting actives and other potentially dangerous ingredients, read the ingredient lists of your shower and bath products carefully.
Here are some specifics to avoid, with the information courtesy Dr. Frank Lipman's book, Revive: Stop Feeling Spent and Start Living Again.
1.
DEA (Diethanolamine), MEA (Monoethanolamine), TEA (Triethanolamine)
2.
Phthalates and Parabens
Also banned by the European Union, phthalates and parabens are a group of chemicals commonly used as preservatives in cosmetics and pharmaceuticals. Both have demonstrated themselves to be carcinogenic and particularly linked to breast cancer. They keep hair sprays sticky and bacteria and fungus out of things like nail polish and perfume.
"Fragrance" is a euphemism for nearly 4,000 different ingredients, of which the brand does not need to disclose. The problem is transparency, as you cannot see what potentially questionable ingredients are in the products. "Fragrances" are found in most shampoos, deodorants, sunscreens, skin care and body care products.
Quarternium-15 commonly causes allergic reactions and dermatitis, and breaks down into formaldehyde. Quarternium-15 is used as a preservative in many skin and hair care products.