A broad look at the kitchen.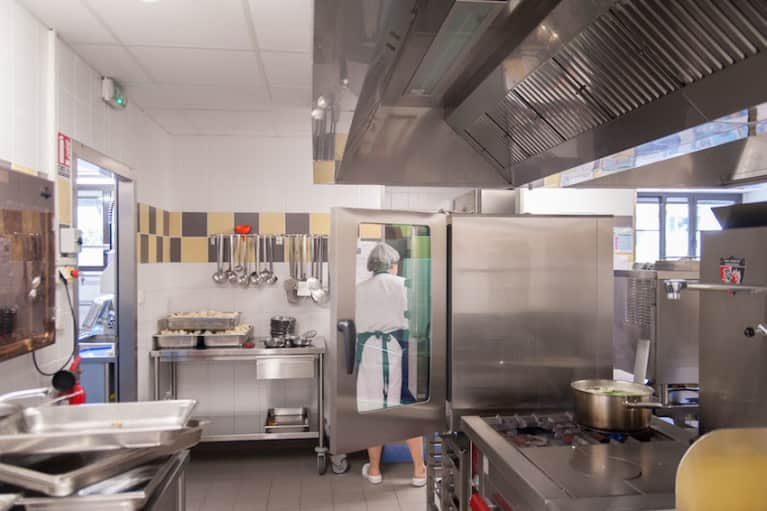 It's equipped to prepare fresh food, not just heat up frozen dishes.
A chef cooks cauliflower.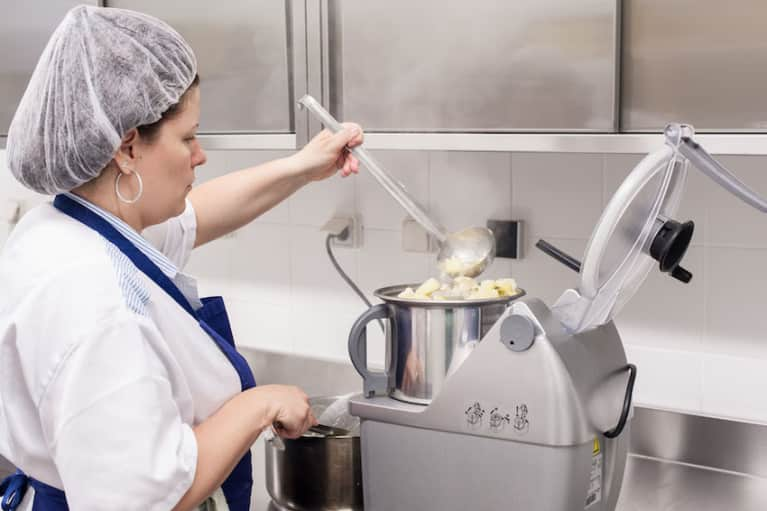 Leeks cook on the stovetop.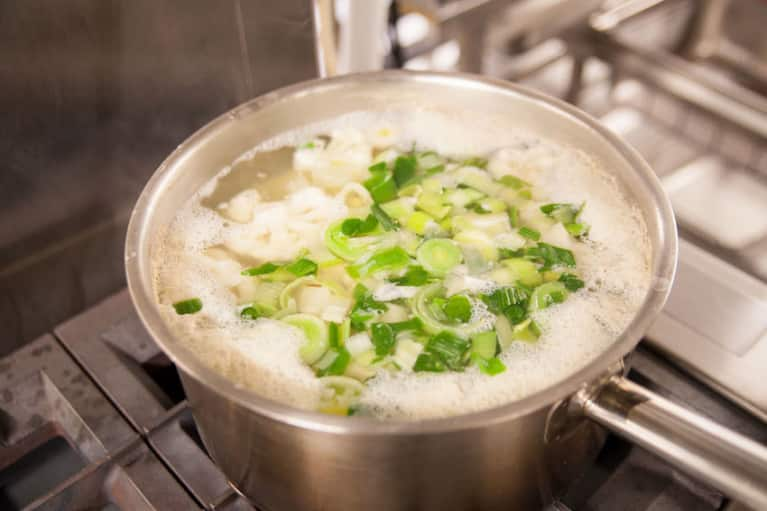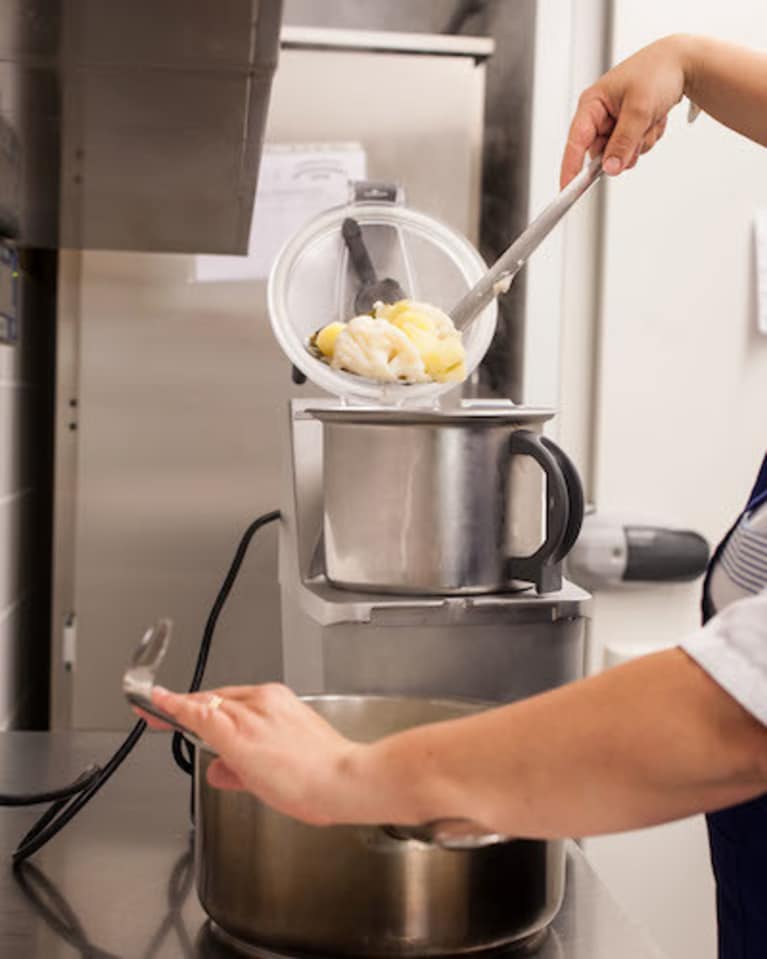 A chef finishes fish preparation in the oven.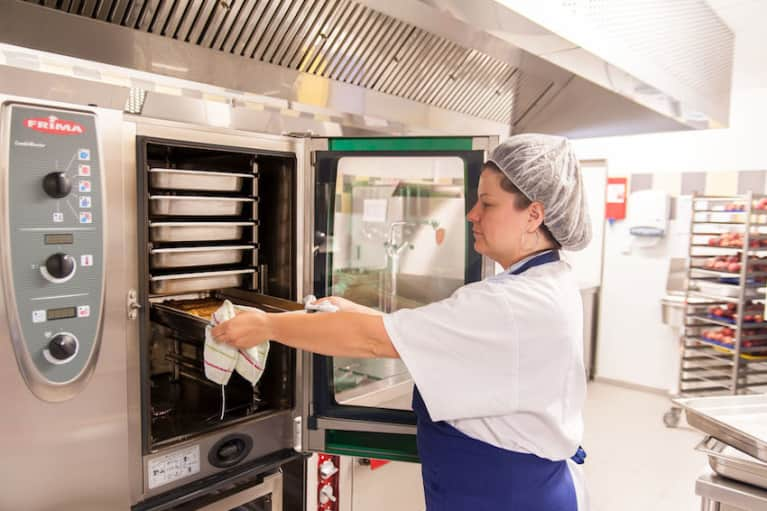 A chef seasons the vegetables.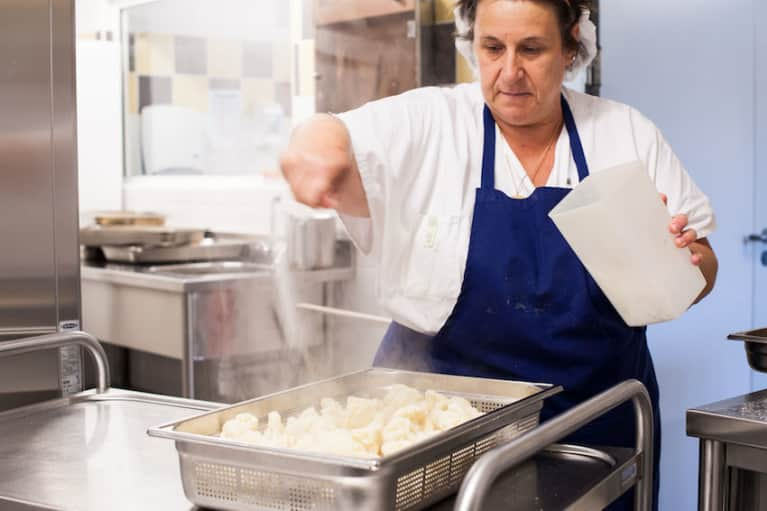 A fresh bread delivery arrives each morning.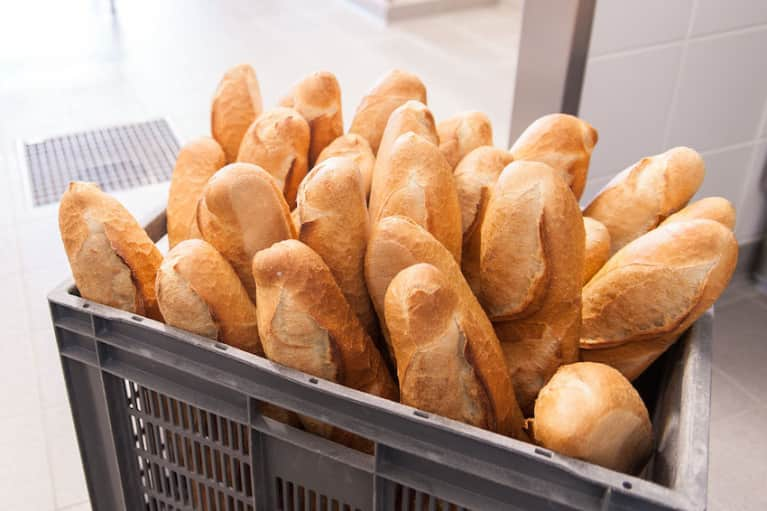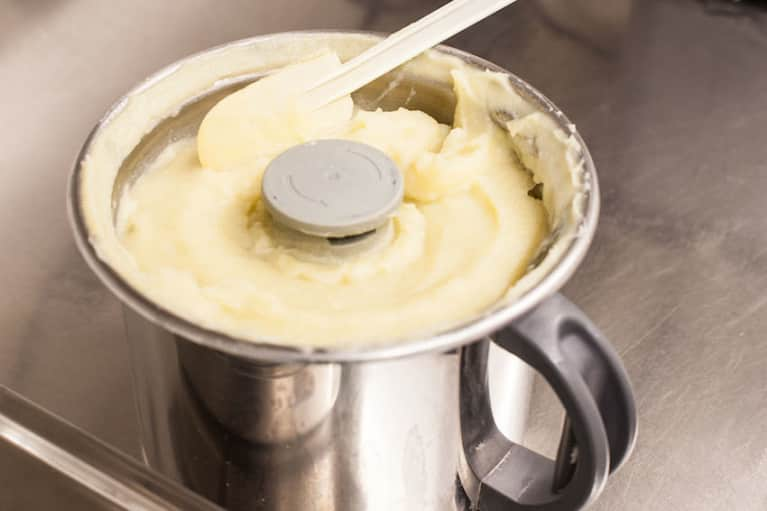 Dessert is fresh peaches.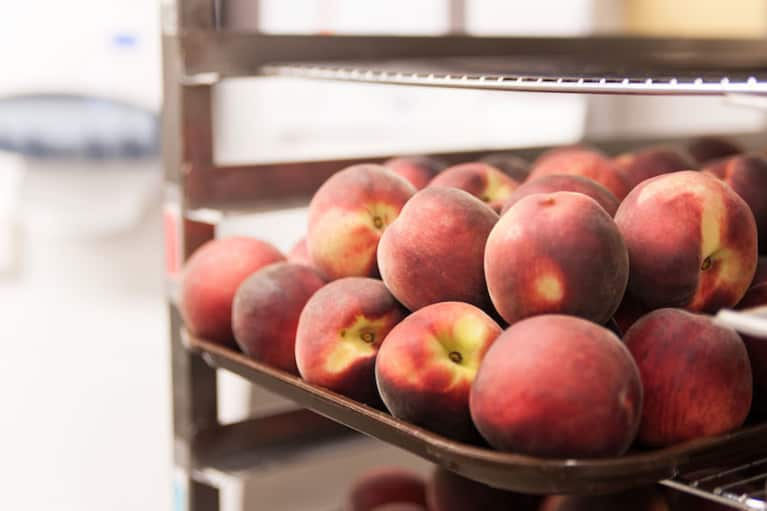 The finished meal is ready to eat.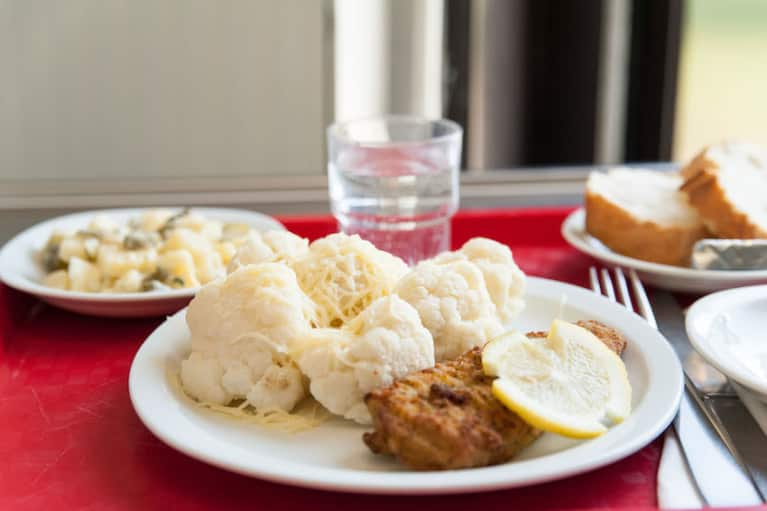 Students use real silverware and drink from glass cups.
Students eat in groups of four.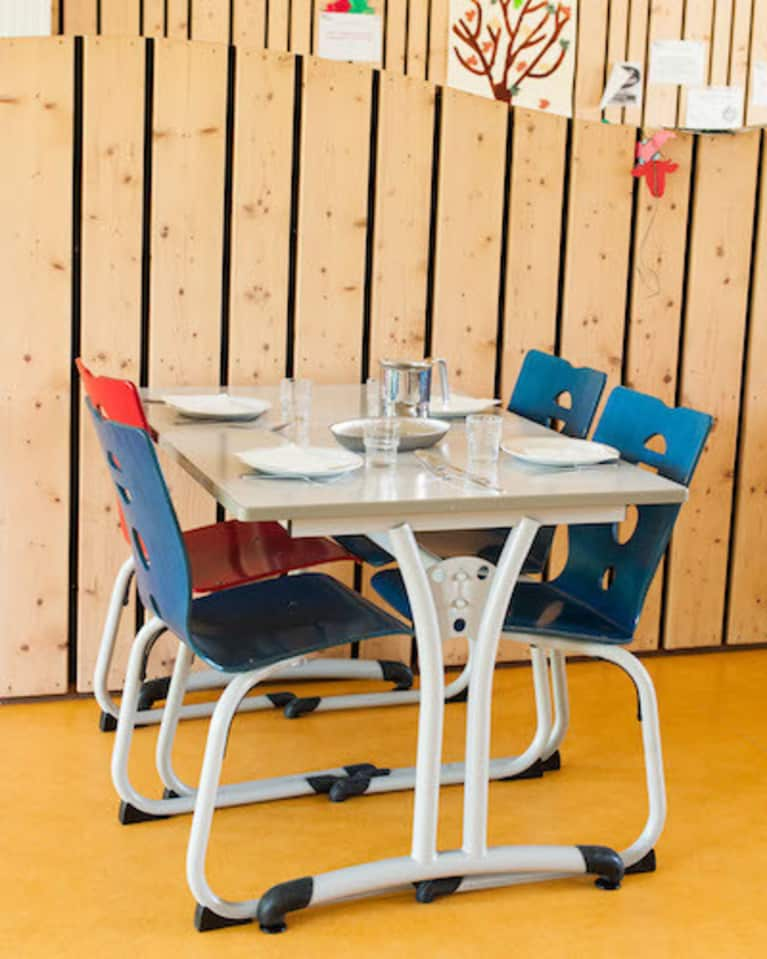 The student sitting in the red chair is the only one who can get up to fetch more water or fresh bread.