Supported Spine Opener: How-to, Tips, Benefits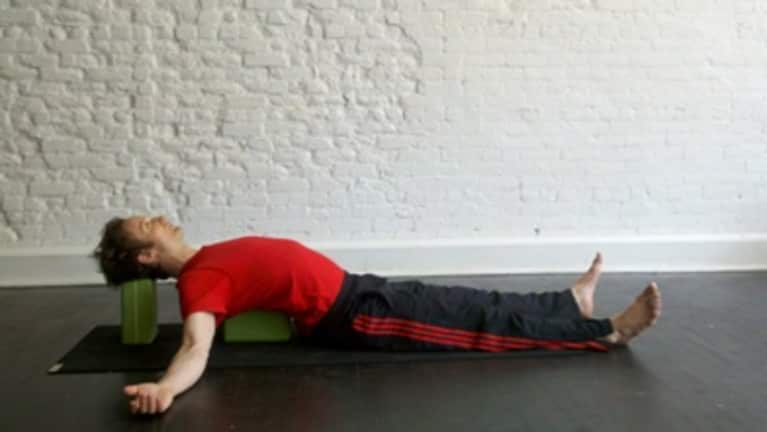 Maybe you're not supposed to have favorites, but this is mine by a long shot. Whatever is going on with my back, this always does the trick. Just breathe deeply and take your time relaxing into it.
How-to: Sit upright with legs straight in front of you. Place one block lengthwise behind your hips on its medium height. Keeping your hips on the ground, roll slowly back to lie your spine along the block. Place the other block in its tallest position under your head.
Tips: If your hips lift off the ground as you roll back onto the block, sit up, slide the block further away from your hips, and slowly roll back down. At first your muscles will hold you up, so breathe deeply and allow your weight to gradually release into the blocks.
Benefits: Opens up the spine, releases back and hip muscles.