Where To Shop For Sustainable Furniture & Accessories That Won't Break The Bank
Our editors have independently chosen the products listed on this page. If you purchase something mentioned in this article, we may
earn a small commission
.
As you can imagine, furniture is one of those things that never really disappears. The number of materials and finishes that go into a piece means that it's incredibly difficult—if not downright impossible—to break down into parts to be reused. And furniture is the least-recycled category of good according to the U.S. Environmental Protection Agency. Needless to say, it's better for the planet when we buy furniture that lasts instead of cheap stuff that will need to be tossed after every move.
High-quality, durable furniture can easily cost you the proverbial arm(chair) and a (table) leg, but shopping secondhand, renting, and buying directly from artisans can help bring the price down. Here are eight resources to help you find furniture that you'll love for a lifetime for a price that feels more manageable for right now:
1. For handmade goods that tell a story: Ocelot Market
Ocelot Market spans the globe with its handmade clothing, accessories, and home goods. The curated platform aims to uplift communities by giving local artisans a place to sell their goods for a fair price. You can shop the site by country or by brand. We love that Ocelot highlights the stories of its makers, like Cojolya in Guatemala, an association of female Mayan weavers who create stunning pillows that are certified fair trade.
We're eying: This handwoven Turkish towel ($15) and basket planter from Kenya ($48)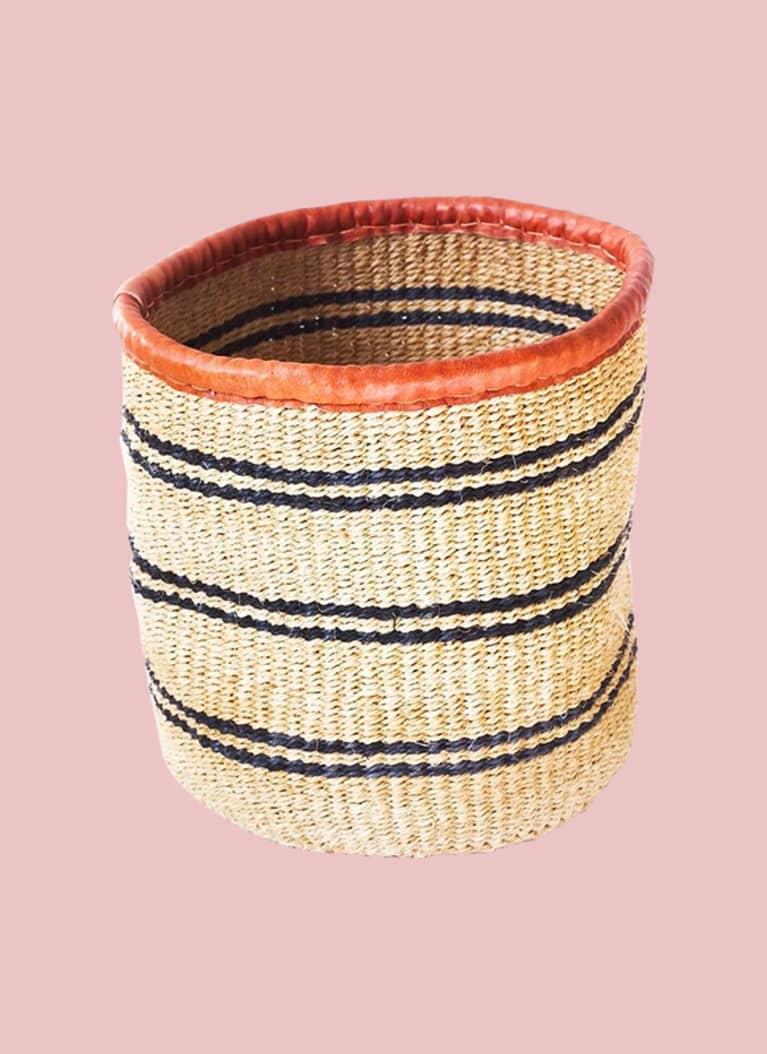 Ocelot Market
2. For simple, sustainable seating: Sabai
For under $1,000 Sabai's essential sofa is ethically made in North Carolina from FSC-certified wood, cotton, and recycled polyester (though it does have some virgin—aka, not recycled—polyester in there too). What really sets the new company apart is its commitment to buy back any sofa within three years of purchase for 20% of its original cost to be resold or recycled. Because a sofa in a landfill is not a pretty thing!
We're eying: The Essential Sofa in Moss Velvet ($950)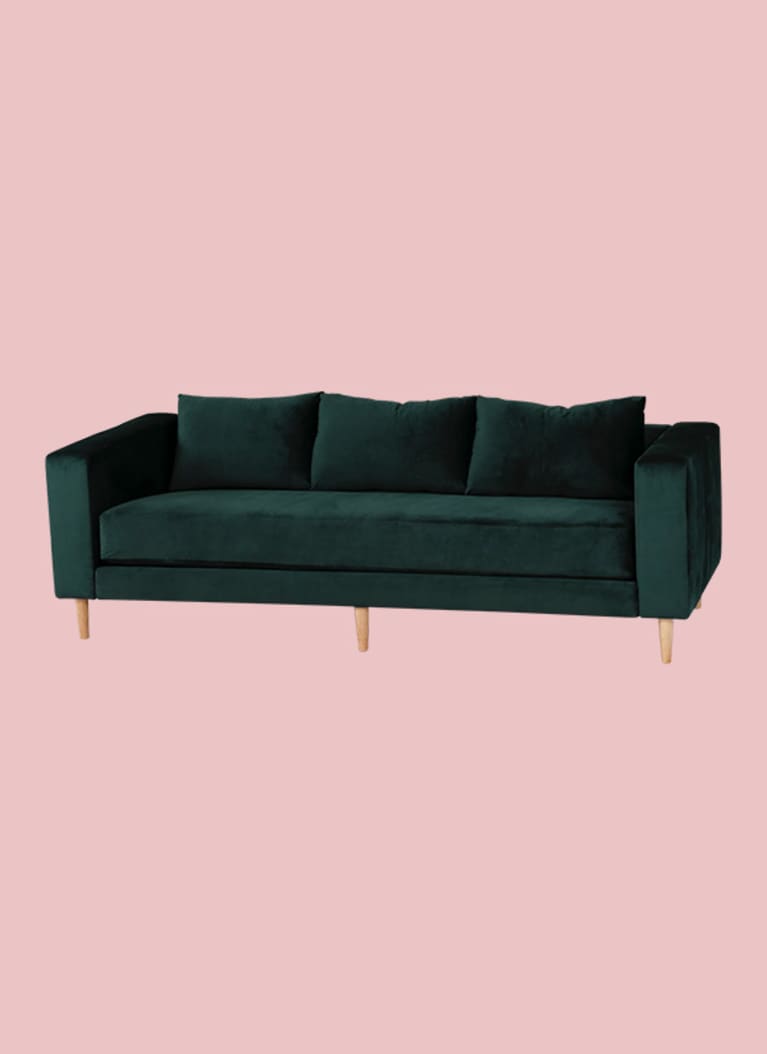 Sabai
3. For vintage finds on the cheap: AptDeco
AptDeco is a secondhand platform that resells vintage and brand-name furniture at a discount. The always-updating platform features a range of brands at every price point (one look through its current lighting section and I see everything from IKEA to West Elm to Restoration Hardware). While a piece may not be the most sustainably made, you can at least feel good knowing you're giving it a second life. The company only ships to the New York metro area for now but is hoping to expand its service soon.
We're eying: 1980s Haeger Pink Cylinder Vase ($45) and Antique 1920s Mahogany Boudoir Bedroom Chair ($50)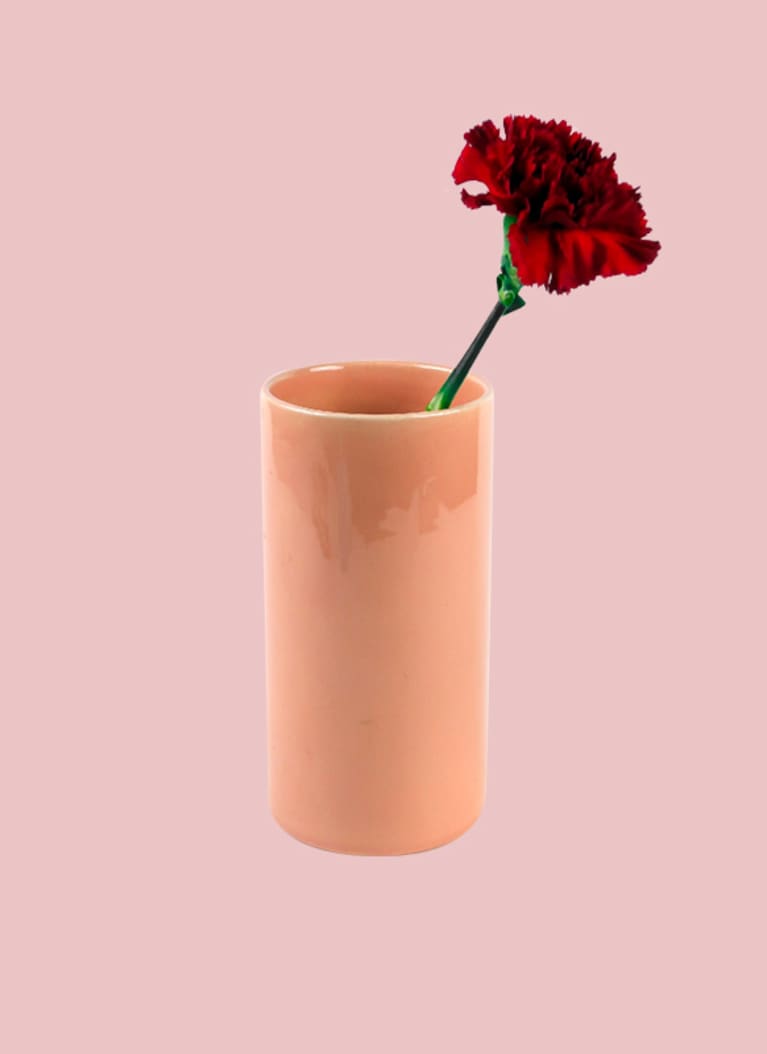 AptDeco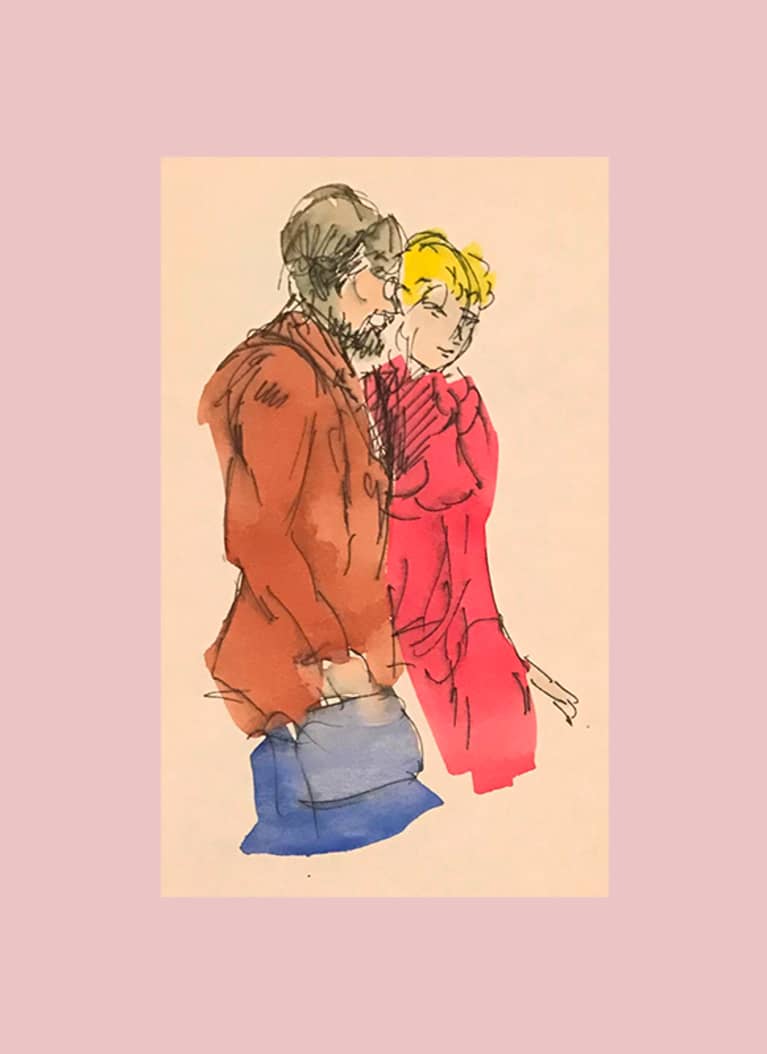 Chairish
5. For sleek furniture that will last you forever: Floyd
With a philosophy that "Furniture should be made for the home, not the landfill," Floyd designs modular furniture that's meant to evolve with its owner. Think: base shelves that can grow in height and width with add-ons and beds that can expand with a headboard or under-bed storage. While the initial investment is high, Floyd's products are made to last at least 10 years.
We're eyeing: The Floyd Side Table ($205)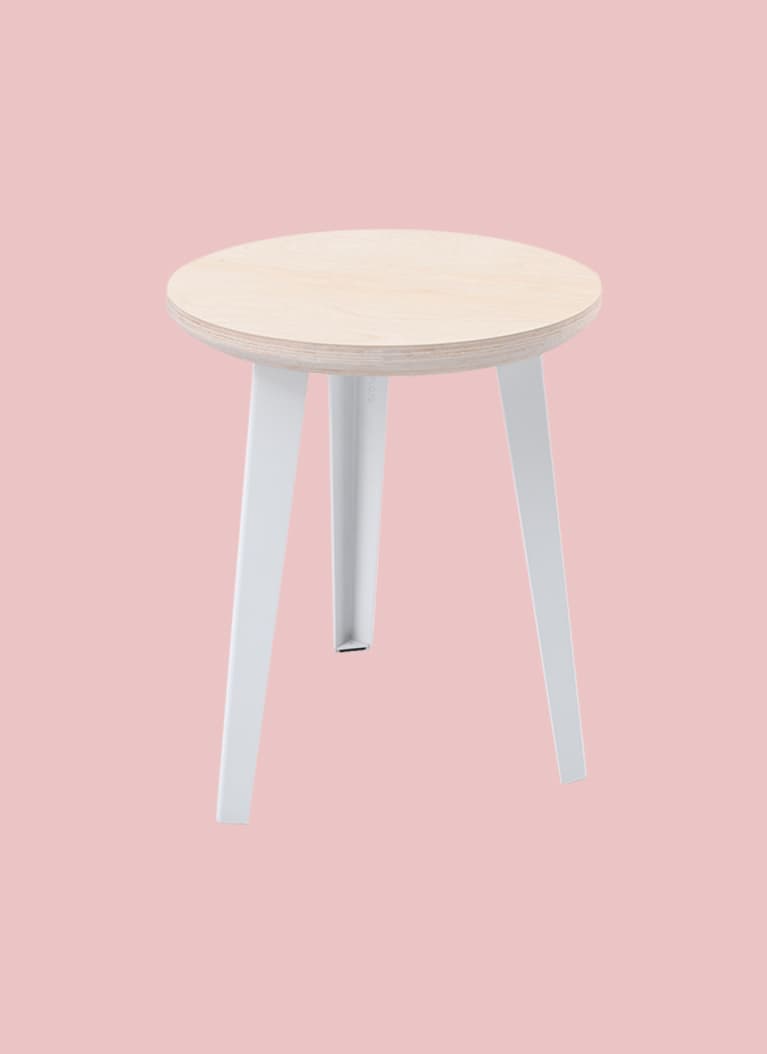 Floyd
6. For classic pieces made from sustainable materials: Room & Board
Minneapolis-based Room & Board partners with small, family-owned manufacturers to build more than 90% of their products in the U.S. The company recently received high marks for its commitment to purchasing FSC-certified wood, and its website makes it easy for shoppers to find goods made from more sustainable materials like recycled plastic.
We're eying: Gallery Leaning Shelves in Reclaimed Wood ($399)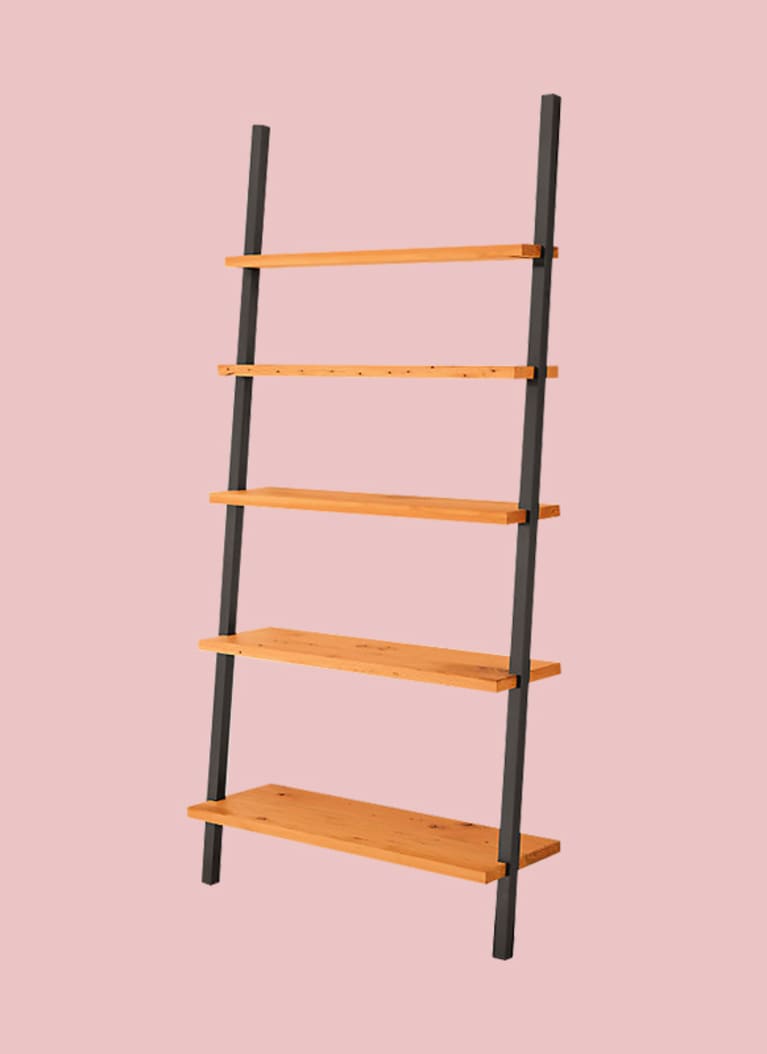 Room & Board
7. For fun upcycled finds: Beam BK
Beam BK stocks a mix of vintage and new items that speak to its "a little bit midcentury, a little bit rock-'n'-roll" style. With an emphasis on smart design, the Williamsburg store (which also has an online shop) spotlights lots of upcycled and handmade goods that are fun, vibrant, and cleverly constructed.
We're eying: These melting mugs ($32) and mat made of plastic bottles ($75)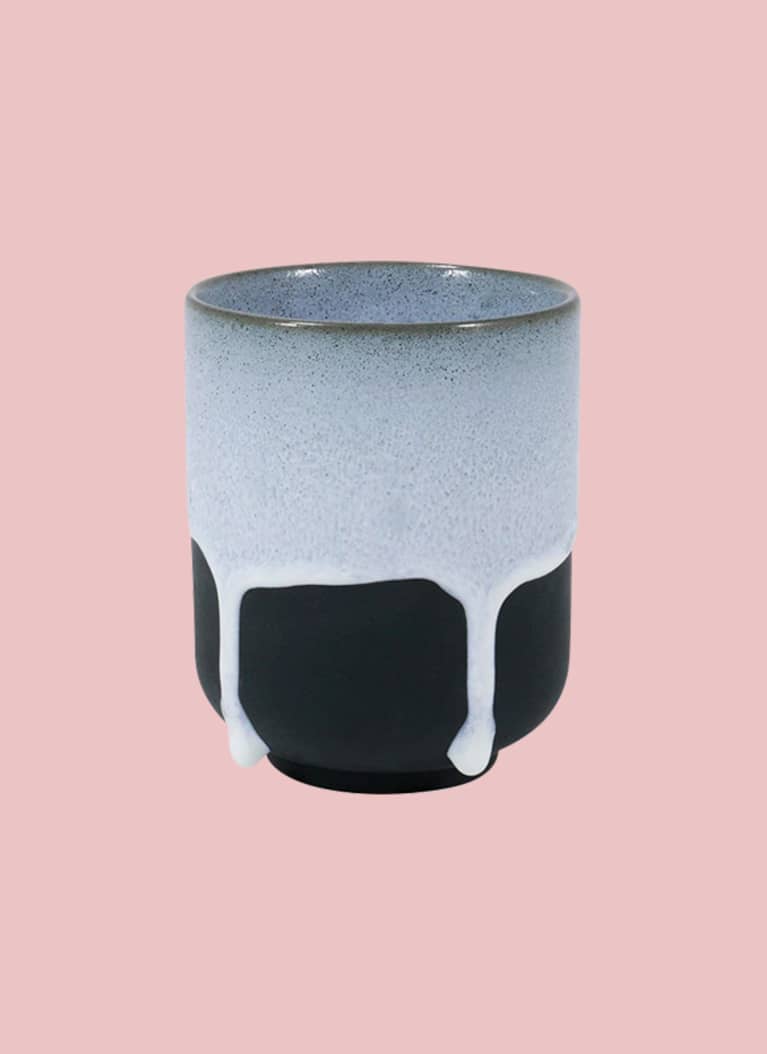 Beam BK mug
8. For customizable staples: Etsy
Etsy has a pretty robust furniture selection, and many vendors offer custom-made options that are way less expensive than any you'd find in stores. The fact that some things are made to order means less waste, and the site's community-oriented vibe means you'll feel more connected to the person making your furniture.
We're eying: Arrow Print Mudcloth Pouf ($147) and Giant Merino Wool Blanket ($36)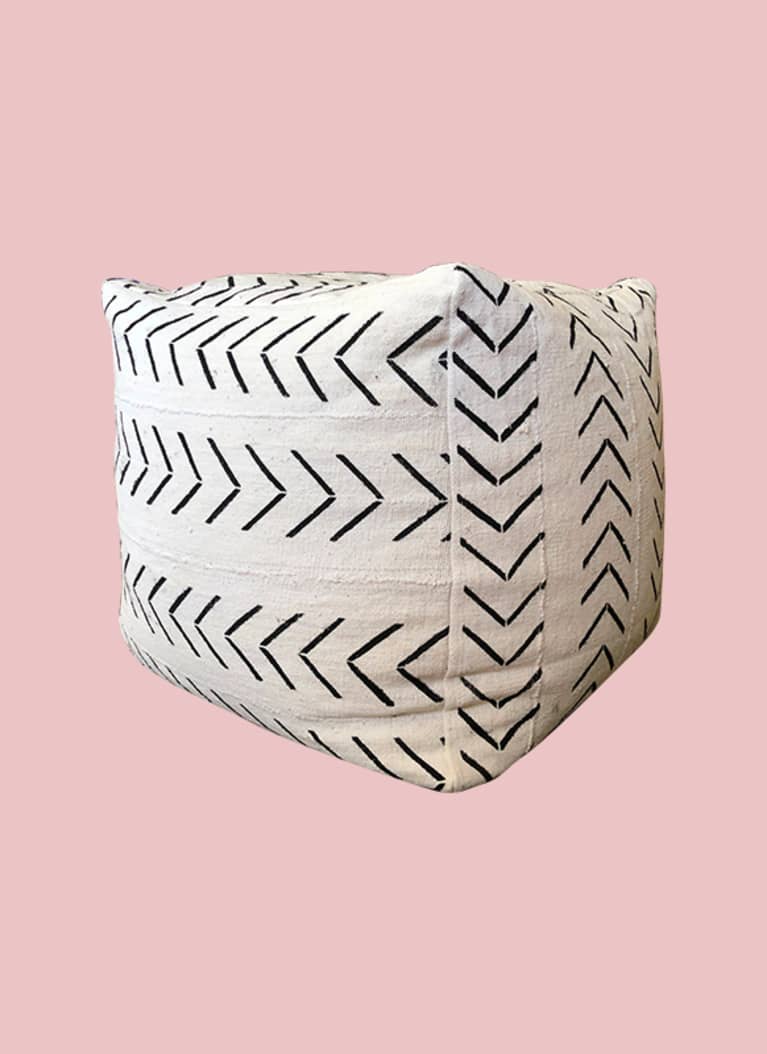 Etsy
9. For furniture that you can easily swap out: Feather
Created to ease the pain of moving from rental apartment to rental apartment, Feather sells made-to-last furniture on a subscription model. Basically, you pay a monthly fee for each piece and have the option to return it at any time so someone else can use it. (Or, you can choose to keep it once you pay out its retail cost.) The service is now available in New York City, San Francisco, Los Angeles, and Orange County.
We're eying: Piha side table ($9/month) and Campo ottoman ($6/month)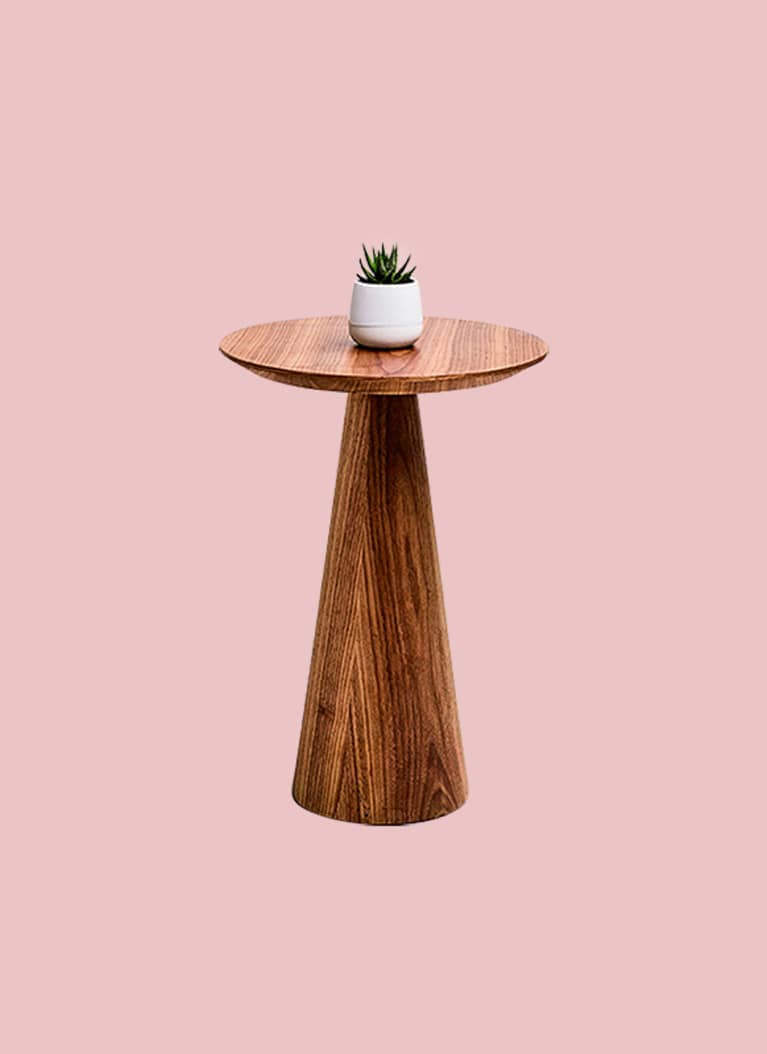 Feather