Water-Resistant Natural Or Nontoxic Makeup To Beat The Heat + These Won't Clog Your Pores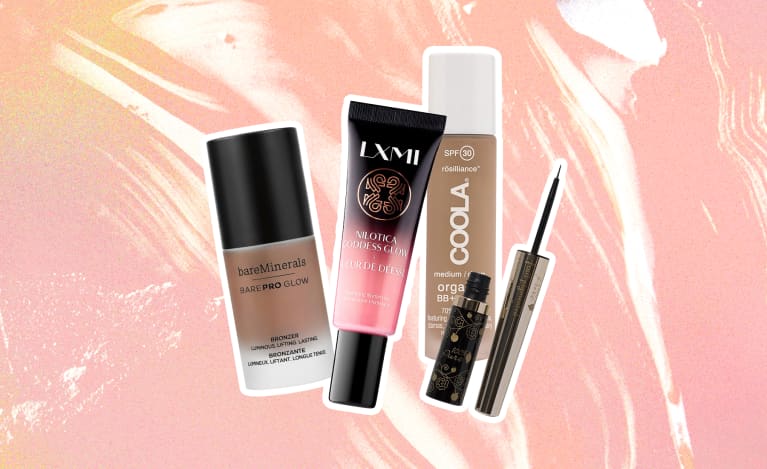 Our editors have independently chosen the products listed on this page. If you purchase something mentioned in this article, we may
earn a small commission
.
Summer is a slog for any makeup routine: In the humidity and unrelenting sun, makeup tends to just slide right off skin. So, of course, it's the time of year that you have more occasions to get a little dolled up and spend a day outdoors (weddings, picnics, and rooftop celebrations abound). What's a natural-makeup lover to do? Well, your options aren't robust, but they're also not bad.
To start, some information regarding waterproof ingredients and comedogenicity. The ingredients used to create waterproof products are typically not of the natural or nontoxic variety—and they also cling to skin, making them very often pore-clogging.
Comedogenicity and noncomedogenicity (read: whether it will or will not clog your pores) is a sliding scale with a lot of nuance. As board-certified dermatologist Mona Gohara, M.D., tells us, "Even if two people are predisposed to acne, what is noncomedogenic to one person might be so for another." Also, says cosmetic chemist Ron Robinson, "Just because a product has a full list of ingredients that are not comedogenic, the end result can still clog your pores." And, finally, says holistic esthetician Kimberly Yap Tan: "If a product has an ingredient that does tend to be pore-clogging, maybe its formulated with such a low dose that it won't bother your skin." (You can read our full breakdown on comedogenicity in beauty products here.)
With natural and nontoxic products, they'll use water-repelling oils and waxes to get the job done. These, too, tend to be better for pores. They will not be as durable as the non-natural waterproof variety, and they will not be as pore healthy as, say, an all-natural tinted moisturizer. But, if you need something that will hold up against a pool party that you can still feel good about, these will be your best bet.
Coola Rosilliance Mineral BB+ Cream Tinted Organic Sunscreen SPF 30
Here's a multipurpose hack: When you need some water-resistant coverage, opt for a tinted SPF instead! Since sunscreens are formulated to hold up against some water, they'll be better suited for a little sweat. Plus, you get the bonus of keeping your skin safe. Coola's base is safflowerseed oil, which is considered one of the least comedogenic oils on the market.
Rosilliance Mineral BB+ Cream Tinted Organic Sunscreen SPF 30, Coola ($52)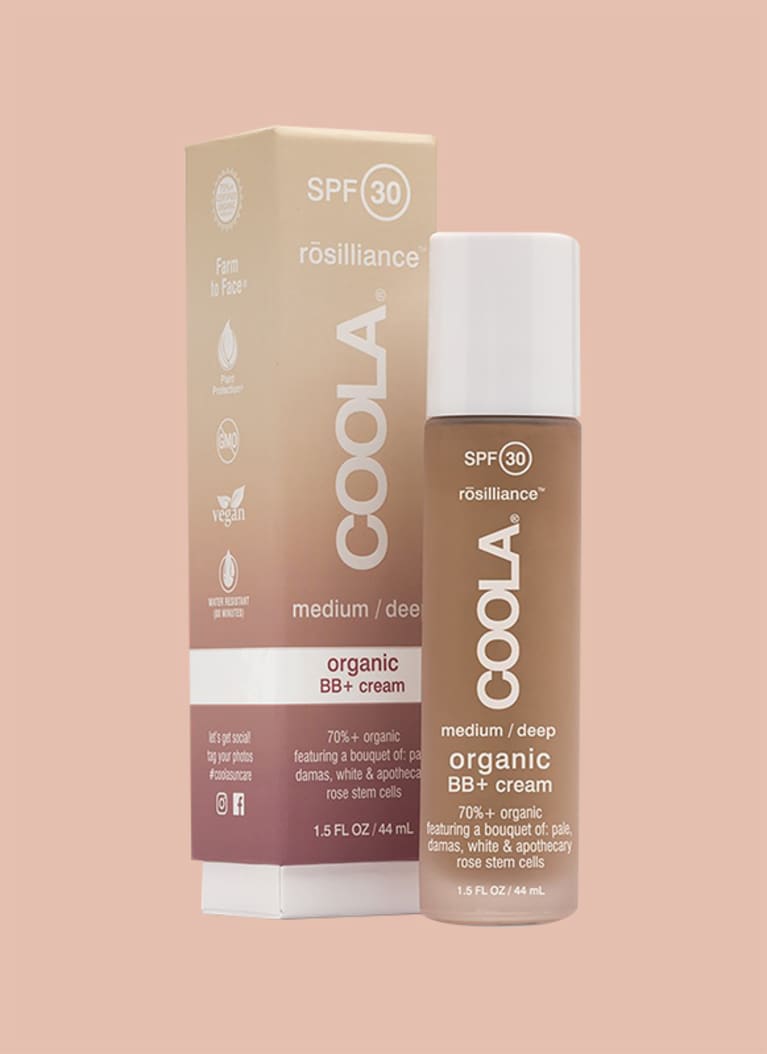 mindbodygreen / mindbodygreen
BareMinerals BarePro Glow Liquid Bronzer
This long-wear option seriously stays put and is dermatologist-tested noncomedogenic. But I love it because the color payoff is warm, never orange: On pale skin it will impart a sun-kissed haze, and on dark skin tones, it will act as a luminescent highlighter.
BarePro Glow Liquid Bronzer, BareMinerals ($29)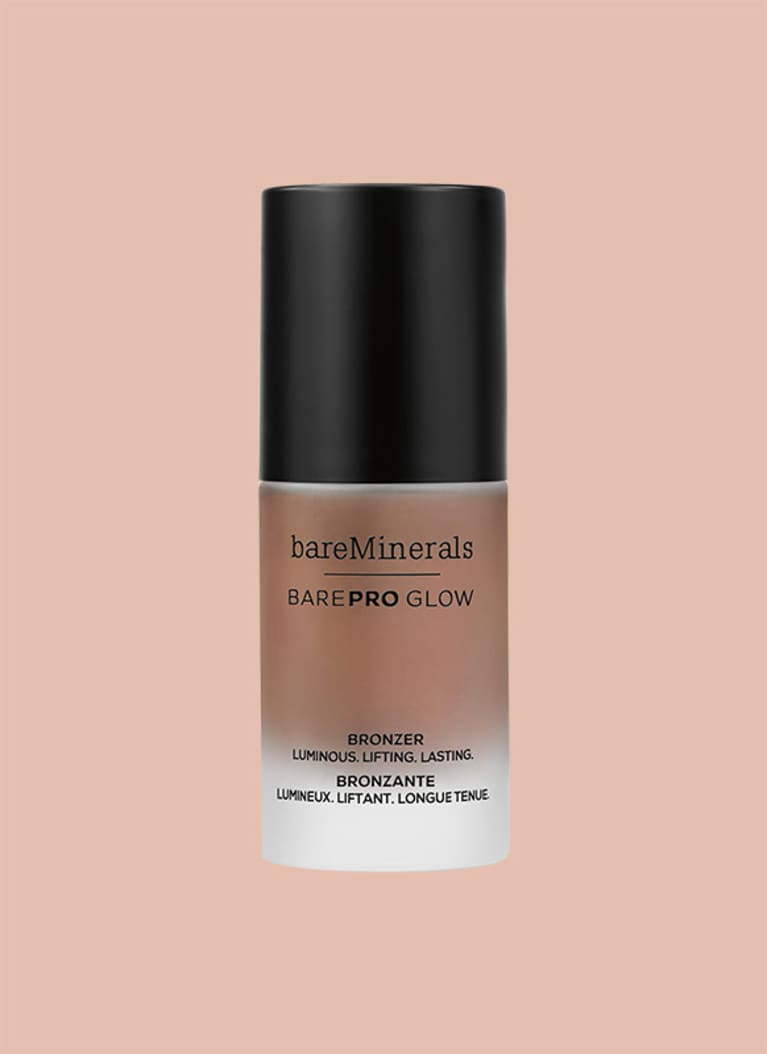 mindbodygreen / mindbodygreen
LXMI Nilotica Goddess Glow
I've talked about this blush before—but, hey, when you love something, it's always on your mind. The organic shea butter base (an organic Nilotica Reserve variety) won't clog pores but will help it smooth into and stay on skin. And don't be afraid when you are applying it: The bright-pink hue melts into a dewy rose-peach highlighter.
Nilotica Goddess Glow, LXMI ($42)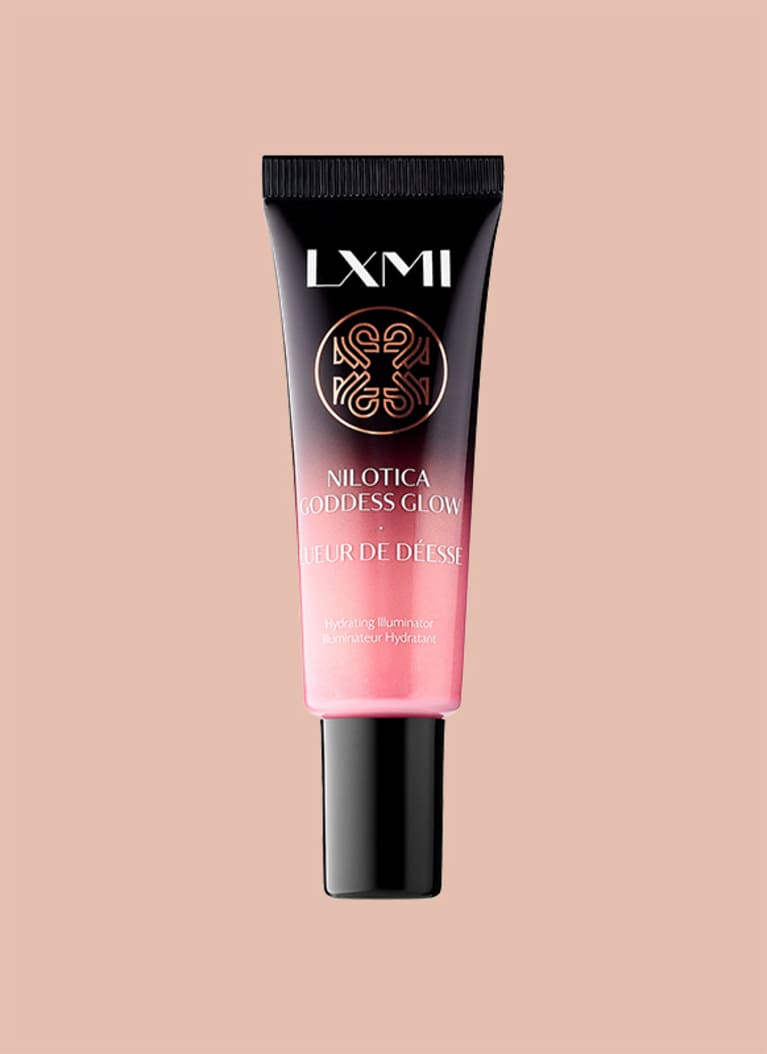 mindbodygreen / mindbodygreen
100% Pure Long-Last Liquid Eyeliner
Typical liners are made with carbon black, a potentially toxic ingredient; this is darkened with micronized tea leaves. And it does not smudge, melt off midday, or transfer with oily lids—which is rare even for traditional liners.
Long-Last Liquid Eyeliner, 100% Pure ($30)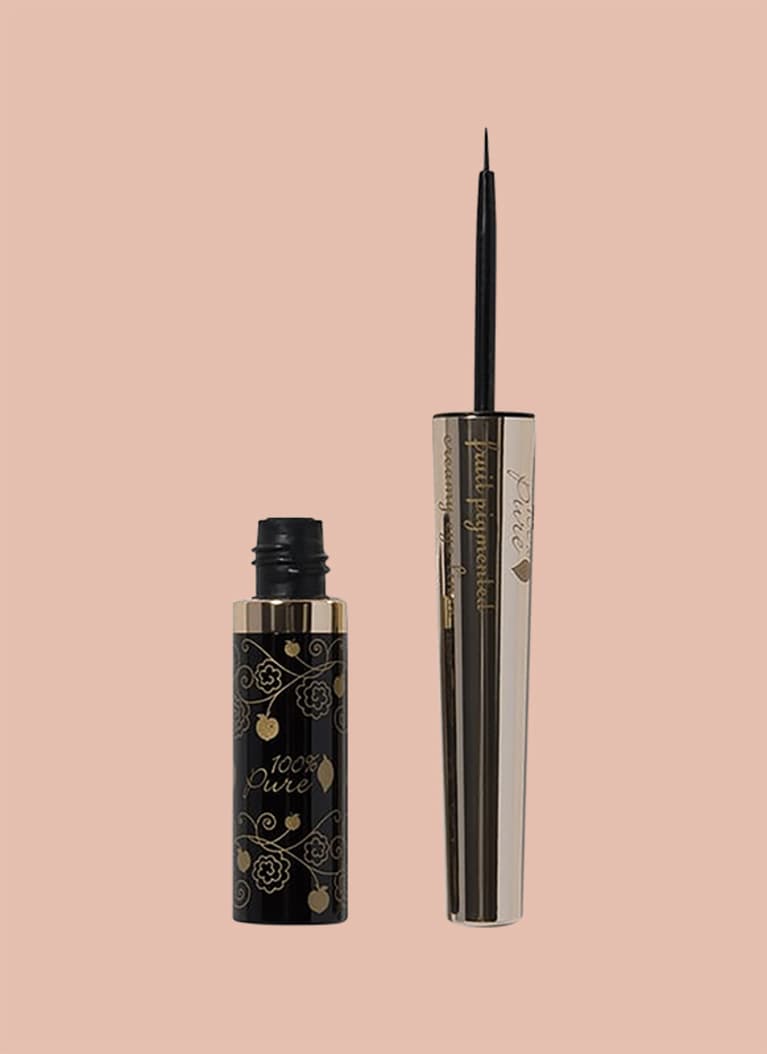 mindbodygreen / mindbodygreen
Almay Thickening Waterproof Mascara
OK, so this one isn't natural, but it is clean. A natural waterproof mascara just doesn't exist (yet!), and mascara is really the one product on this list you need to be fully waterproof. (Worst-case with a blush is it fades away; a mascara turns into raccoon eyes.) And not only is it clean, but it's hypoallergenic and great for sensitive eyes.
Thickening Waterproof Mascara, Almay ($4)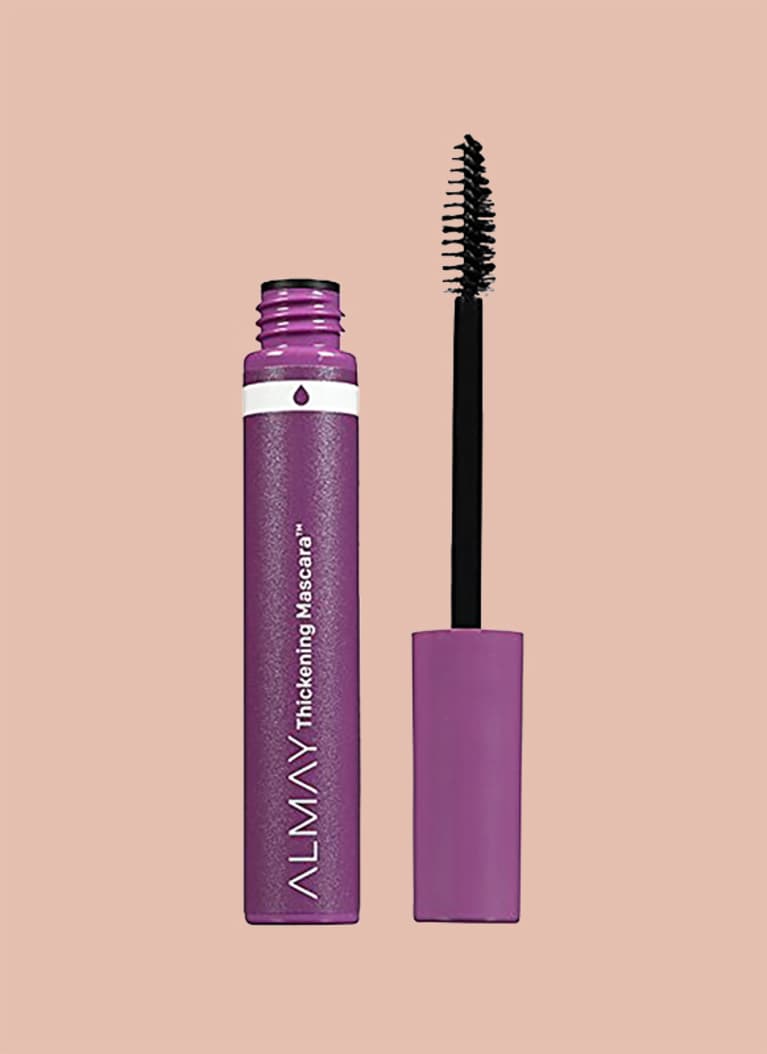 mindbodygreen / mindbodygreen