Simple & Rich Vegan Cacao Smoothie (Only Takes 2 Minutes!)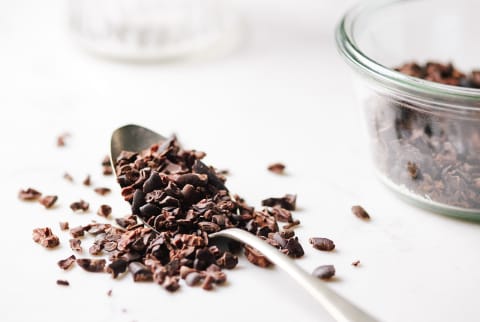 Image by Martí Sans / Stocksy
April 7, 2014
This smoothie is a beautiful and super-simple creation I made while traveling in the small island of Gili Air, next to Bali. A friend of mine gave me a delicious organic, cold-pressed cacao powder before leaving, and I just had to buy a small banana on the side of the road to get started.
When I blended all the ingredients — I know, I became such a nerd that I am now traveling with my blender — I found the taste so sweet that I started adding more and more cacao powder.
This cacao powder is from a very high quality that — as simple as the recipe may sound — I ended up with an unexpected incredibly creamy, rich and delicious result. I had to share it.
1 banana (make sure it's really ripe, so it's sweet enough to support the whole recipe)
1/4 cup cacao powder
1/2 to 2/3 cup filtered water
1 Tbsp. tahini (optional, but gives a nice finish)
Blend the all the ingredients in your high-speed blender until well combined and creamy.
Add more cacao powder if you'd like.
Want more recipes like this? You can download your free copy of my Healthy & Happy People recipe book here.

Pauline Hanuise
Holistic Health Coach
Pauline Hanuise is a certified Holistic Recovery & Health Coach and one of Cosmopolitan's top 5 women in health and wellness. Having recovered from 15 years of struggles with full-blown bulimia, she is now helping women making peace with food. Get her FREE email coaching series to stop binge eating here.