13 Best Moisturizers For Men Of 2023, No Matter Your Skin Type

mbg Beauty & Wellness Editor
By Jamie Schneider
mbg Beauty & Wellness Editor
Jamie Schneider is the Beauty & Wellness Editor at mindbodygreen. She has a B.A. in Organizational Studies and English from the University of Michigan, and her work has appeared in Coveteur, The Chill Times, and Wyld Skincare.
Last updated on January 13, 2023
Our editors have independently chosen the products listed on this page. If you purchase something mentioned in this article, we may
earn a small commission
.
While the packaging or marketing of a product may skew more "masculine" at times, skin care really shouldn't be gendered.
Anyone can benefit from a cleanse-treat-moisturize regimen, regardless of how they identify, and everyone also has individual needs depending on their skin type—so it's crucial to find what products work for you rather than chalking it all up to gender.
Advertisement
This ad is displayed using third party content and we do not control its accessibility features.
This is especially true for moisturizers, as you can find a plethora of different textures and actives in the product category.
Some men prefer face creams infused with active ingredients; other guys prefer no-fuss, lightweight hydrators; and others require dense butters to slather on overnight.
We feature them all in this list, and we're willing to bet you'll find one you love.
Advertisement
This ad is displayed using third party content and we do not control its accessibility features.
What should men look for in a moisturizer?
OK, we just discussed how everyone's skin has individual needs, but men do have some common qualities in terms of skin structure—which may make them a fan of certain moisturizers over others.
Again, everyone's skin has individual nuances to mind, but men's complexions do generally tend to run on the oily side.
As board-certified dermatologist Joshua Zeichner, M.D., once told us, men can have larger, more concentrated oil glands, and they typically have more testosterone (which can increase oil production). That said, many men prefer a lightweight texture to a denser formula, especially during the day—think water creams over rich butters.
Advertisement
This ad is displayed using third party content and we do not control its accessibility features.
Specific ingredients also vary depending on skin type (more in a moment), but no matter your skin care concerns, we recommend looking for players that support and strengthen the skin barrier, such as ceramides, glycerin, colloidal oat, and aloe. Bonus points if you sport facial hair: These hydrating, cooling ingredients can function as a soothing aftershave, too.
Many moisturizers play double duty, with brightening, exfoliating, or oil-balancing actives alongside rich hydrators.
Specific treatments, of course, are up to you and your skin type, but "Many of the actives, like hyaluronic acid, vitamin C, niacinamide, retinol, and hydroxy acids, are equally effective in men and women," says Zeichner.
Although, men generally have more terminal hairs (thick, strong hairs; opposite of vellus, peach-fuzz hairs), so they may prefer ingredients on the exfoliating and/or calming side to target concerns like facial ingrowns.
Advertisement
This ad is displayed using third party content and we do not control its accessibility features.
Men also need to protect their skin from the sun. "Facial hair does not do the trick to avoid UVA and UVB rays," board-certified dermatologist Ava Shamban, M.D., founder of SkinFive, says regarding men's skin care routines.
If you'd like to use a proper sunscreen post-moisturizer, that's fine! But if you have a hard time remembering or wish to eliminate extra steps, you might want to look for SPF in your moisturizer. Just make sure to apply the correct amount: Derms encourage a nickel-size amount for your face.
Best moisturizers for men.
Advertisement
This ad is displayed using third party content and we do not control its accessibility features.
Kinship Supermello Hydrating Gel Cream Moisturizer
No lie, this moisturizer feels like marshmallow fluff (and the vanilla scent only adds to the yumminess). It actually does contain marshmallow root—which has antioxidant and anti-inflammatory properties—as well as coconut water and hyaluronic acid to soften and hydrate the skin. It's a gel-cream moisturizer, so it's a bit thicker than your usual water cream; those who need a little extra moisture will love the dewy feel.
Supermello Hydrating Gel Cream Moisturizer, Kinship ($26)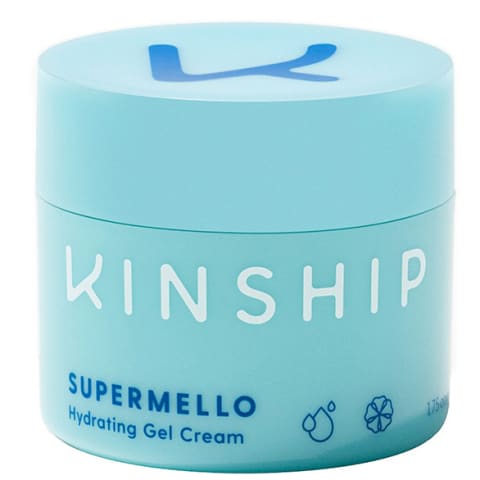 Kinship
Rovectin Lotus Water Cream
This water cream ticks all the boxes. A lightweight and airy texture? Check. Skin-smoothing ingredients, like lotus water extract, glycerin, and niacinamide? Check. A gentle, fragrance-free formula that's fit for sensitive skin? Check, check, check.
Lotus Water Cream, Rovectin ($20)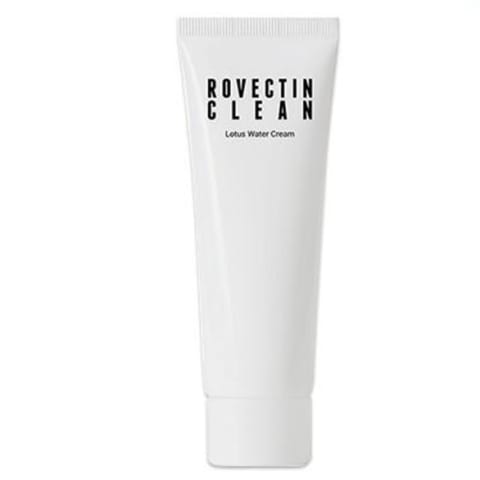 Rovectin
BeautyStat Cosmetics Universal Pro-Bio Moisture Boost Cream
Another lightweight formula, this cream calls on hyaluronic acid, reishi mushroom extract, ceramides, and pomegranate sterols to simultaneously moisturize and increase your antioxidant power. Say hello to fresh, bright, deeply hydrated skin.
Universal Pro-Bio Moisture Boost Cream, BeautyStat Cosmetics ($50)
BeautyStat Cosmetics
Josh Rosebrook Nutrient Day Cream with SPF 30
If you're looking for a moisturizer with SPF, we highly recommend this light-as-air day cream. Plenty of sunscreens come with emollients to give the formula slip, but those with oily skin often complain that these products cause them to break out. This one won't: The formula sinks in quickly and never feels greasy or cakey, and it's brimming with top-notch hydrators (aloe, jojoba oil, avocado oil, almond oil, and the list goes on).
Nutrient Day Cream with SPF 30, Josh Rosebrook ($55)
Josh Rosebrook
Indie Lee Brightening Cream
If dullness is your main concern, this cream has you covered. It contains centella asiatica (or cica), which research shows1 can help with hydration, promote fibroblast proliferation (aka, the things in our cells that create collagen and elastin), and aid in wound healing. Sodium hyaluronate—a salt form of hyaluronic acid—and squalane are there to hydrate, while strawberry leaf extract offers a host of antioxidants to brighten the complexion. The strawberry does leave behind a faint scent, but it's not overpowering at all—more like a hint of freshness.
Brightening Cream, Indie Lee ($42)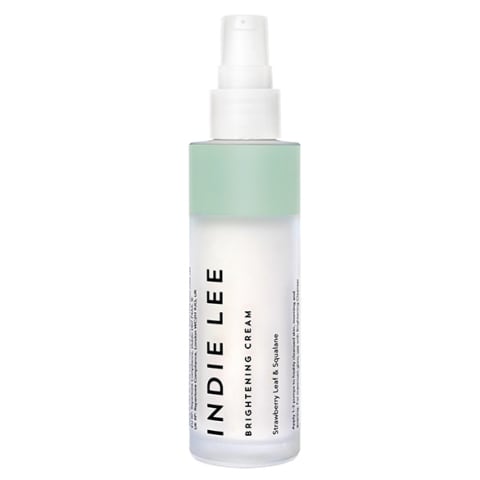 Indie Lee
Codex Beauty Bia Hydrating Skin Superfood
This rich cream is fit for dry, flaky skin. A bit thicker on the texture spectrum, which is perfect for a night moisturizer or for those looking to lock in moisture. Marshmallow extract (which we mentioned above) is a skin-soothing wonder, while almond oil, glycerin, and a host of botanicals nourish and balance the skin.
Bia Hydrating Skin Superfood, Codex Beauty ($35)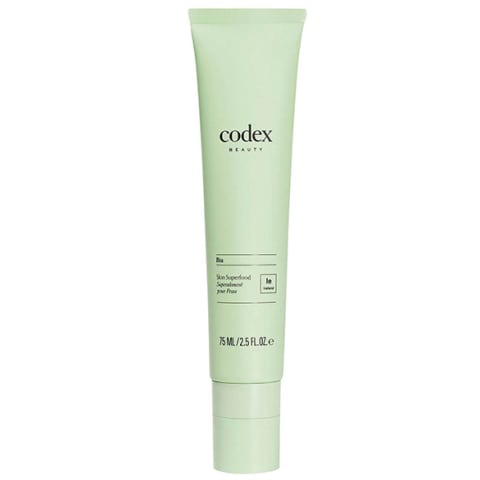 Codex Beauty
Youth To The People Superfood Air-Whip Moisture Cream
A dream for oily or combination skin, this gel cream is like a green smoothie for your face. No, really: It includes a superfood blend of kale, spinach, green tea, and alfalfa for all of their skin-loving phytonutrients and vitamins. Plus, it's super airy and absorbs quickly, leaving you with a dewy (never greasy) feel.
Superfood Air-Whip Moisture Cream, Youth To The People ($48)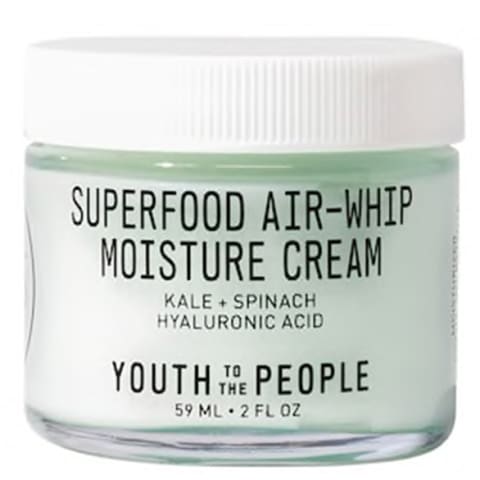 Youth To The People
The Inkey List Bakuchiol Moisturizer
To improve skin texture and combat photoaging, this moisturizer includes bakuchiol, an antioxidant derived from the babchi plant. Squalane and sacha inchi oil are also packed with fatty acids to keep the skin supple and aptly hydrated, and it leaves a lightweight, matte finish.
Bakuchiol Moisturizer, The Inkey List ($9.99)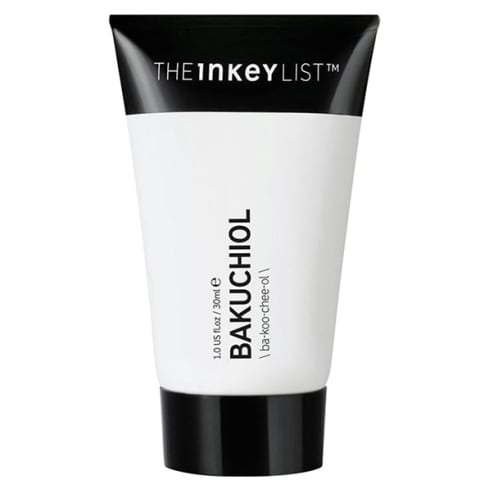 The Inkey List
Versed Skin Soak Rich Moisture Cream
For those who need a heavier dose of moisture: You'll want this rich, pillowy cream on lock. Squalane, hyaluronic acid, and red algae extract are the star ingredients to hydrate and soothe, and the texture is thick but not too greasy. Those with oilier skin types might find it helpful as a nighttime moisturizer—the denser formula will keep your skin nourished while you snooze.
Skin Soak Rich Moisture Cream, Versed ($17.99)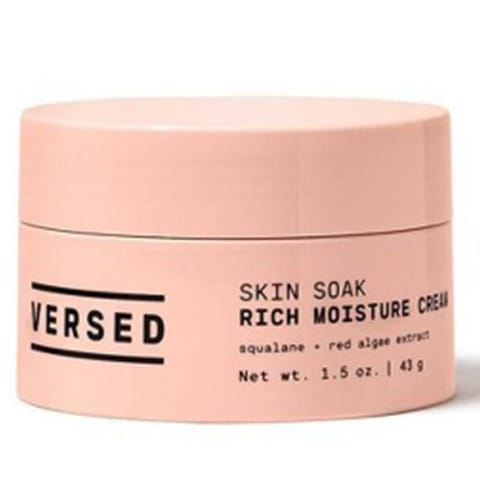 Versed
Krave Beauty Oat So Simple Water Cream
Here we have your standard water cream with an extra oomph for sensitive or dry skin. Yep, oat extract is a skin-calming superstar, as it soothes inflammation, protects the skin barrier, and mitigates dryness. And with the featherweight texture, this cream feels like a refreshing splash of hydration.
Oat So Simple Water Cream, Krave Beauty ($28)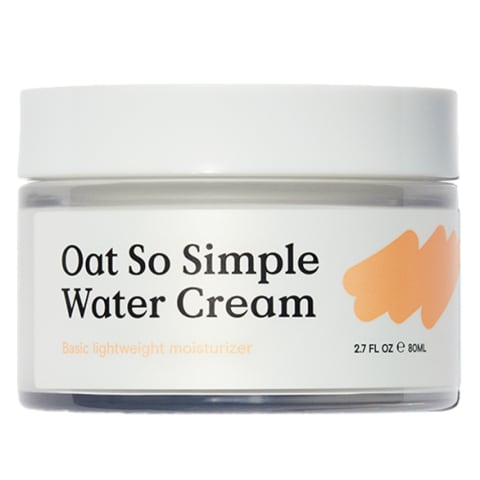 Krave Beauty
Skinfix Barrier+ Triple Lipid-Peptide Face Cream
We are quick to sing the praises of this nourishing face cream: For sensitive or dry skin, it's a moisture-rich dream. The brand's triple-lipid complex mimics your skin's lipid fillers that help restore ceramide and fatty acid levels, while shea butter, hyaluronic acid, and jojoba oil deeply hydrate. It also comes with an airless pump to keep the formula free of bacteria (since you don't dip your fingers into the jar) and offers the perfect dime-size amount of product.
Barrier+ Triple Lipid-Peptide Face Cream, Skinfix ($52)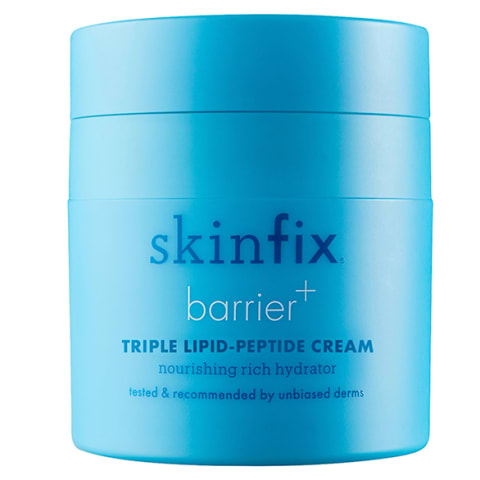 Skinfix
Biossance Squalane + Omega Repair Cream
Squalane is A+ for maintaining your moisture barrier, as are ceramides and shea butter (a trifecta for skin barrier health, in our humble opinion). Hyaluronic acid also makes the skin appear plump and supple, while acai berry sterols add a dose of antioxidants.
Squalane + Omega Repair Cream, Biossance ($58)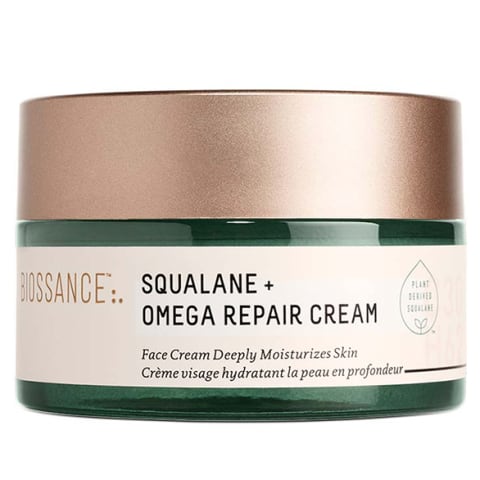 Biossance
First Aid Beauty Ultra Repair Oil-Control Moisturizer
Yes, those with oily skin should still use a moisturizer. Just find one with mattifying properties, like this oil-control face cream. It has an ultra-light texture, and it includes ingredients known for their abilities to balance sebum, like niacinamide and mineral powders that leave an airy, matte finish on the skin.
Ultra Repair Oil-Control Moisturizer, First Aid Beauty ($32)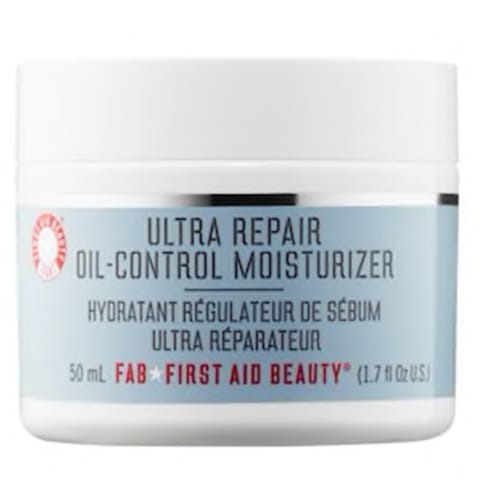 First Aid Beauty