12 DIY Ways To Use Coconut Oil In Your Beauty Routine

By Allie White
mbg Contributor
Allie White is a freelance writer and editor who covers news, lifestyle, health, beauty, and entertainment.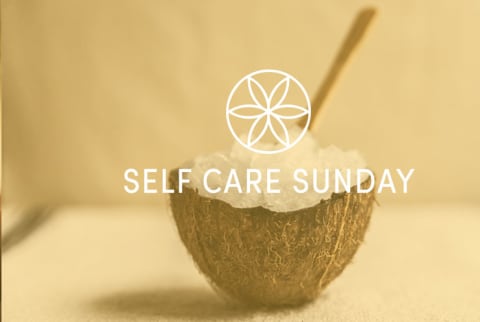 December 27, 2015
At this point, you should be well-aware that coconut oil is good for you, both inside and out. Beloved by foodies and beauties alike, this stuff will whiten your teeth, smooth cracked heels, and tame hair frizz, all while keeping your immune system healthy and burning calories.
Seriously, is there anything this stuff can't do?
And since I'm not one to deny the magical powers of coconut oil, here are 12 Pinterest-friendly recipes that will help you get your daily dose of coconut oil. Happy DIY-ing!
Coconut Oil & Honey Hair Mask
Want silky, hydrated, easy-to-manage hair? Pamper your mane with this mask! Because honey acts as a humectant, the coconut oil is even more moisturizing when the two are combined.
This antioxidant-rich coffee scrub will leave your face bright and smooth. Leave it on for a bit longer as a mask to really reap the benefits of the coconut oil.
Banish frizz forever and smell like a delicious herb garden? Sign us up.
With just three ingredients, this night cream manages to moisturize, fight blemishes, and anti-age.
Coconut Oil & Honey Face Mask
Turns out the coconut oil–honey combo is good for more than just your hair. Your face will love the antibacterial, brightening properties of this mask.
Tinted Coconut Oil Lip Gloss
Pucker up! This custom-color coconut oil lip balm is bound to appeal to your inner natural makeup junkie.
No more dry, flaky, red skin during the winter. Combined with shea butter, coconut oil packs a seriously hydrating punch.
Good (and natural) enough to eat, this body scrub will leave you smelling like a tropical island dessert.
Nontoxic Citrus Homemade Deodorant
Toss the conventional stick and opt for a homemade, toxin-free deodorant. The added citrus works double time to keep your pits fresh.
Invigorating Peppermint & Coconut Oil Foot Scrub
Feel free to also use this on your hands, elbows, knees, heels ...
If you're not quite ready to start oil pulling, this coconut oil toothpaste is a good baby step.
Coconut Oil Shaving Cream
When you shave with this stuff, post-shower moisturizing isn't even necessary.

Allie White
Allie White is a freelance writer and editor who covers news, lifestyle, health, beauty, and entertainment.