Close Banner
Advertisement
This ad is displayed using third party content and we do not control its accessibility features.
Is Body Oil Better Than Lotion For Silky Skin? Benefits, Products & A DIY Recipe

Beauty & Health Editor
By Jamie Schneider
Beauty & Health Editor
Jamie Schneider is the Beauty Editor at mindbodygreen. She has a B.A. in Organizational Studies and English from the University of Michigan, and her work has appeared in Coveteur, The Chill Times, and Wyld Skincare.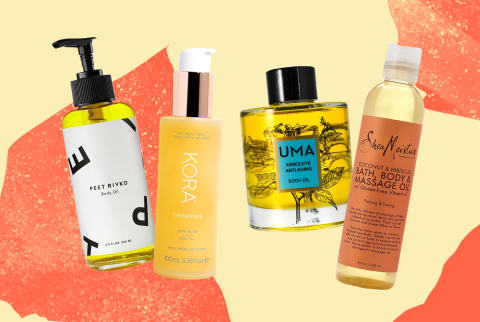 We carefully vet all products and services featured on mindbodygreen using our
commerce guidelines.
Our selections are never influenced by the commissions earned from our links.
For silky, glowing skin, it's imperative you slather on a moisturizer post-rinse. See, when you don't seal in hydration (á la lotion, cream, or oil) all that water can evaporate into the air and leave your skin scalier than before.
But when it comes to different types of moisturizers, which one sinks in best? Let's weigh your options: You have body lotions, you have creams (which are thicker in consistency), and you have body oils. We investigate the latter below, with the best products to condition your skin baby-smooth.
Body oil versus lotion. 
The biggest difference? Body lotions contain water, while body oils don't. This is important when it comes to shelf-life and application.
At their most basic level, lotions comprise the following: a carrier oil, a liquid (like water or aloe), and an emulsifier (like a wax or butter) to hold everything together. Of course, many market options come loaded with extra nourishing ingredients—like antioxidants and added emollients—as well as essential oils for fragrance, but the three above components are all a star hydrator really needs.
However! Because lotions do contain water-based ingredients, they also need preservatives to keep the goop from going rancid (water creates fertile breeding ground for bacteria, after all). That's where body oils swoop in: "Body oils are made of oils alone, without the water component," says natural skin care expert Sarah Villafranco, M.D., founder of Osmia Organics. "They do not need emulsifiers. They do not need preservatives." As such, they typically have a much longer shelf life and (usually) a simpler ingredient list.
How body oil works.
You might be wondering: Can a body oil alone really hydrate my skin the same way a buttery body lotion can? Short answer? Absolutely, assuming you use them correctly—body oils need to go on damp skin in order to trap all the water underneath.
Again, let's turn to the ingredients: A body lotion contains oil, water, and an emulsifier so the ingredients don't separate in the bottle. "Like in salad dressing, oil and water will separate without an emulsifier, which holds them suspended in each other," says Villafranco.
With body oil, though, "You provide the water and use your very own hands to rub a beautifully crafted body oil into wet skin, creating the emulsion as you go," Villafranco notes. Body oils don't need an emulsifier, since the oil-water blend doesn't live inside the bottle—it's massaged right into your skin.
So is body oil better than lotion?
That being said, body oils are stellar for locking in hydration post-rinse. But if you're looking for some midday hydration (say, you notice some scaly patches of skin on your legs or elbows), applying oil on dry skin does next to nothing—you're better off using a water-based lotion. One isn't better than the other; like most hot topics in beauty, it's about what works for your own skin.
A DIY body oil blend.
You can find plenty of rich body oils on the market (see our recs below), but a DIY blend is just as nourishing. Take Villafranco's recipe: a simple, four-ingredient concoction that "feels great on your skin, sinks in quickly, and leaves you soft and happy."
Ingredients:
4 ounces organic sunflower oil
2 ounces organic jojoba oil
1 ounce organic sweet almond oil
1 teaspoon natural vitamin E oil
Optional: 5 to 10 drops organic lavender essential oil
Directions:
Combine all the ingredients in a mixing bowl, stirring lightly to blend.
Pour the mixture into a jar or spray bottle, and store it in a cool, dry area.
Product recommendations.
Here, you'll find our 13 favorite body oils on the market, all brimming with healthy lipids and antioxidants.
Herbivore Citrine Body Oil
This golden elixir of an oil contains a cocktail of nourishing players: rosehip oil for skin barrier-supporting fatty acids, meadowfoam and jojoba oil to condition the skin, and neroli oil for a light citrus scent.
Citrine Body Oil, Herbivore ($44)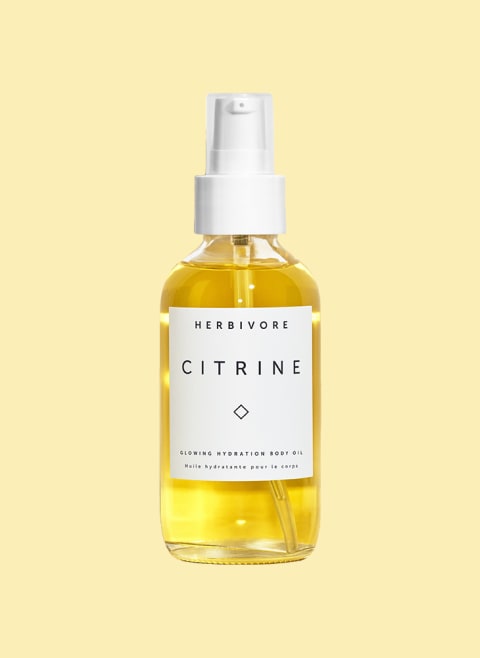 mindbodygreen
Tata Harper Revitalizing Body Oil
Fast absorbing and light, this decadent body oil nourishes your skin with sunflower seed oil, olive oil, jojoba oil, argan oil, grapeseed oil, apricot oil, and we could go on. But despite this menu of moisture, the lightweight formula sinks into your skin and never leaves you feeling greasy.
Revitalizing Body Oil, Tata Harper ($115)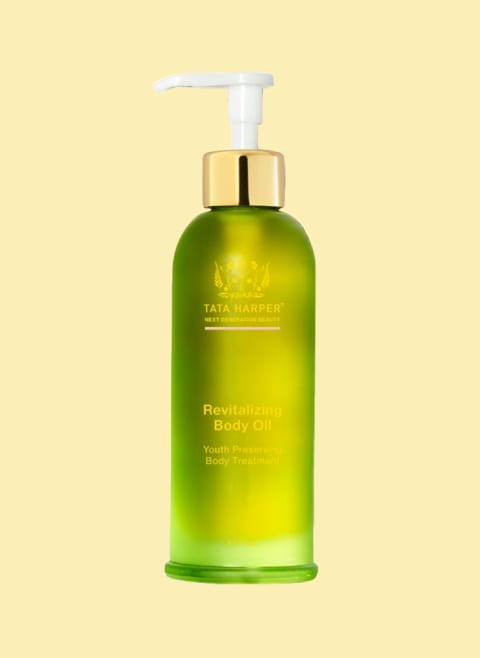 mindbodygreen
Indie Lee De-Stress Body Oil
A few spritzes of this refreshing oil makes your skin care feel spa-grade. With cooling eucalyptus, rosemary, and lavender (plus castor seed, coconut, and jojoba oil to lock in moisture), it's like a breath of fresh air.
De-Stress Body Oil, Indie Lee ($45)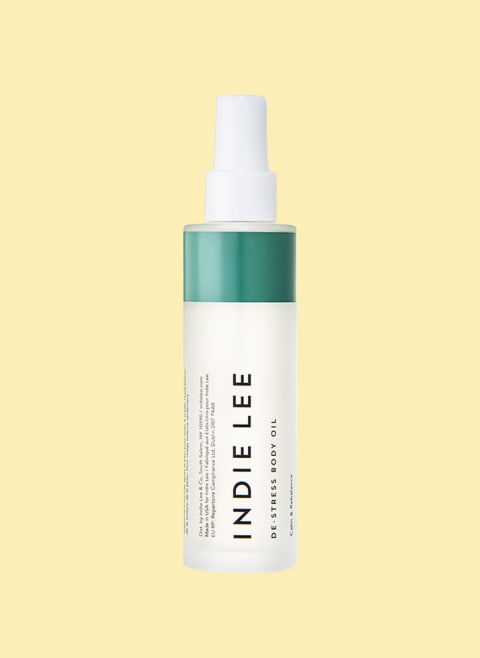 mindbodygreen
Eminence Organic Skin Care Stone Crop Body Oil
A cornerstone ingredient for the brand, stone crop requires very little soil or water to thrive—and thus has been touted for its anti-inflammatory properties. Infused with rosehip oil, avocado oil, and arnica, it's a skin-softening powerhouse.
Stone Crop Body Oil, Eminence Organic Skin Care ($34)
mindbodygreen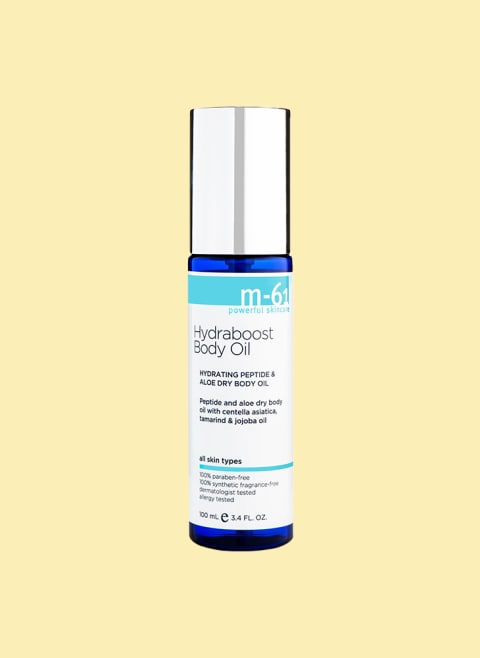 mindbodygreen
NOW Foods 100% Pure Jojoba Oil
If you're looking for a single-ingredient body oil, we'd make the case for 100% pure jojoba. It structurally2 resembles the skin's own sebum, it's naturally rich in vitamin E, and studies have shown that jojoba oil even stimulates collagen synthesis3. Bonus: You can repurpose this number as a moisturizing hair oil, too, for strong and shiny locks.
100% Pure Jojoba Oil, NOW Foods ($5.99)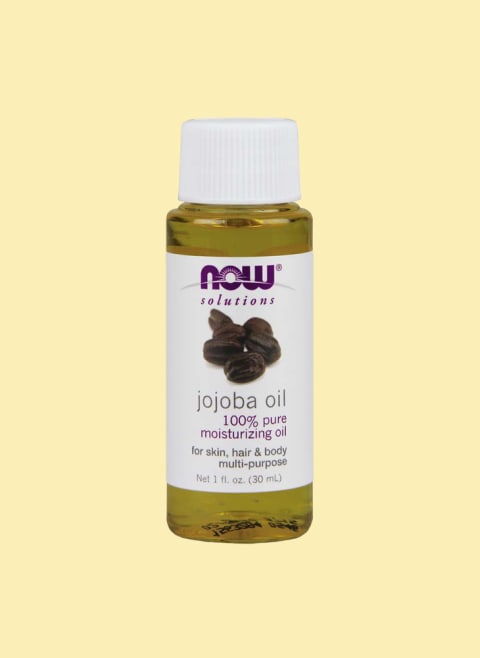 mindbodygreen
SheaMoisture Coconut & Hibiscus Bath Body & Massage Oil
You'll find a mere seven ingredients in this luxe bath oil: safflower oil, borage oil, jojoba oil, vitamin E, coconut oil, olive oil, and hibiscus extract. A few drops in the tub will leave you feeling silky, or you can always massage it in post-rinse for butter-smooth skin.
Coconut & Hibiscus Bath Body & Massage Oil, SheaMoisture ($11.99)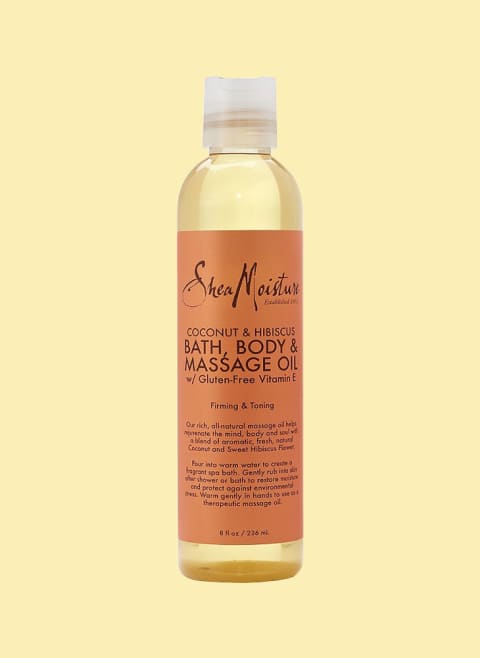 mindbodygreen
Uma Absolute Anti Aging Body Oil
This decadent oil doubles as a light perfume (seriously: It smells so good). The base, pomegranate, grapeseed, and jojoba, provide a glaze of moisture, while grapefruit, sandalwood, rose, and neroli oils leave you feeling fresh and reinvigorated.
Absolute Anti Aging Body Oil, Uma ($90)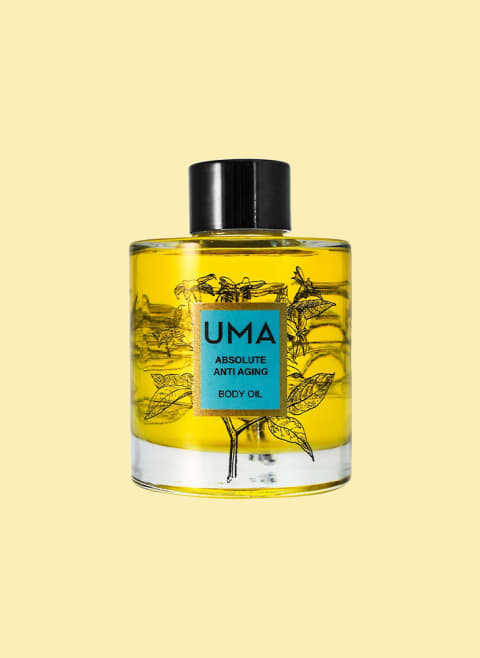 mindbodygreen
Peet Rivko Body Oil
A gentle, fragrance-free body oil that's perfect for sensitive skin. Jojoba, sunflower seed, olive, avocado, and baobab oils coat the skin and seal the skin barrier—no itchy, irritated skin, here.
Body Oil, Peet Rivko ($48)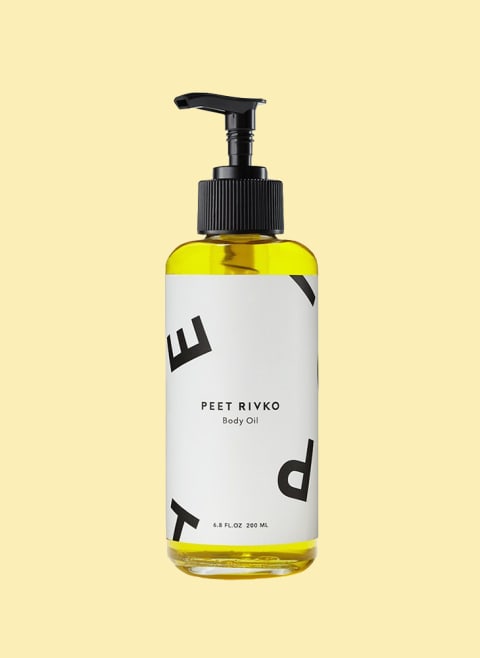 mindbodygreen
Beneath Your Mask Indulge Total Body Elixir
This rich formula contains 18 (!) different plant oils—sunflower, grapeseed, sweet almond, tamanu, and pomegranate seed, to name a few. Talk about a body oil cocktail.
Indulge Total Body Elixir, Beneath Your Mask ($90)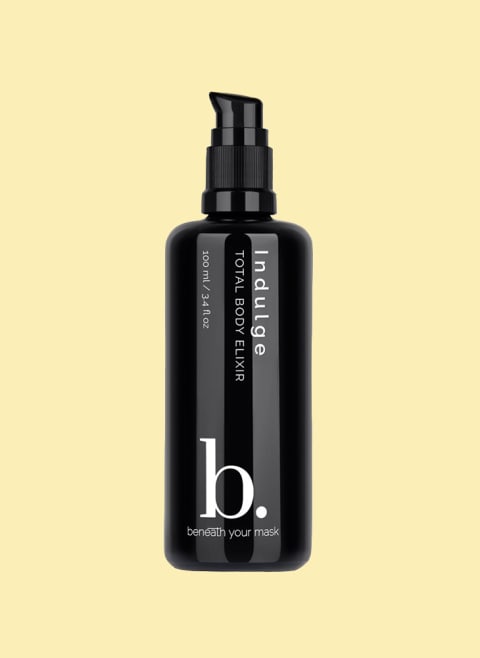 mindbodygreen
Kora Organics Noni Glow Body Oil
A certified organic hydrator with sunflower seed oil and rosehip oil to cushion the skin with fatty acids, as well as noni extract to tame inflammation. Antioxidant-rich, weightless, with light notes of floral for a true sensorially appealing experience.
Noni Glow Body Oil, Kora Organics ($58)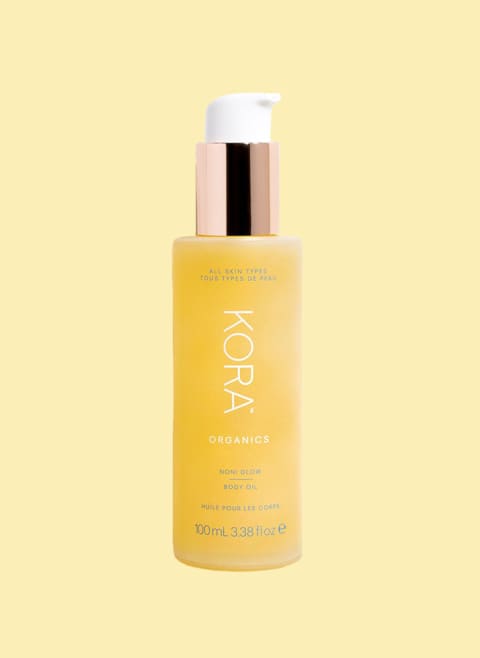 mindbodygreen
Osmia Naked Body Oil
Another fragrance-free number that infuses your skin with healthy lipids, this blend of 11 oils (like jojoba, almond, avocado, hemp seed, and more) absorbs quickly with no greasy feel. Just silky, baby-smooth skin.
Naked Body Oil, Osmia ($20)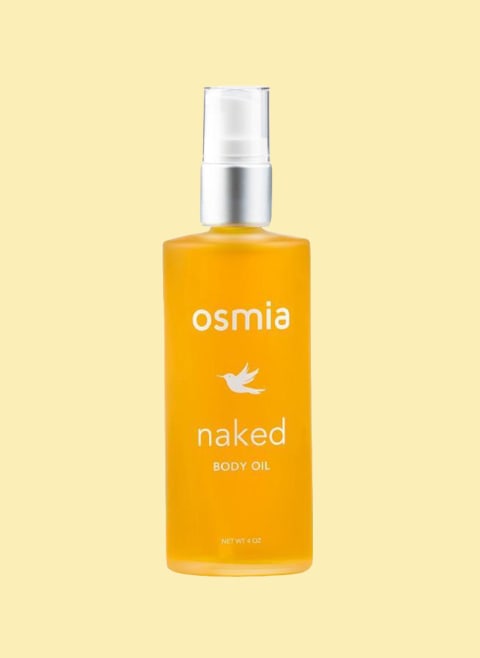 mindbodygreen
Burt's Bees Mama Bee Nourishing Body Oil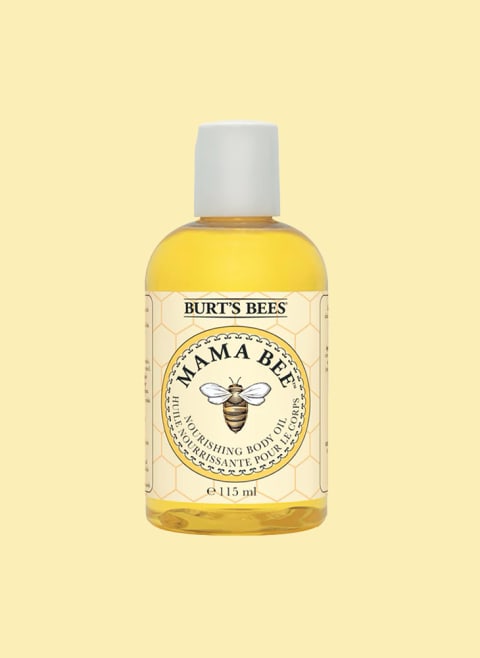 mindbodygreen

Jamie Schneider
Beauty & Health Editor
Jamie Schneider is the Beauty Editor at mindbodygreen. She has a B.A. in Organizational Studies and English from the University of Michigan, and her work has appeared in Coveteur, The Chill Times, and more. In her role at mbg, she reports on everything from the top beauty industry trends, to the gut-skin connection and the microbiome, to the latest expert makeup hacks. She currently lives in Brooklyn, New York.