10 Best Natural, Ultra-Hydrating Masks For Dry Winter Skin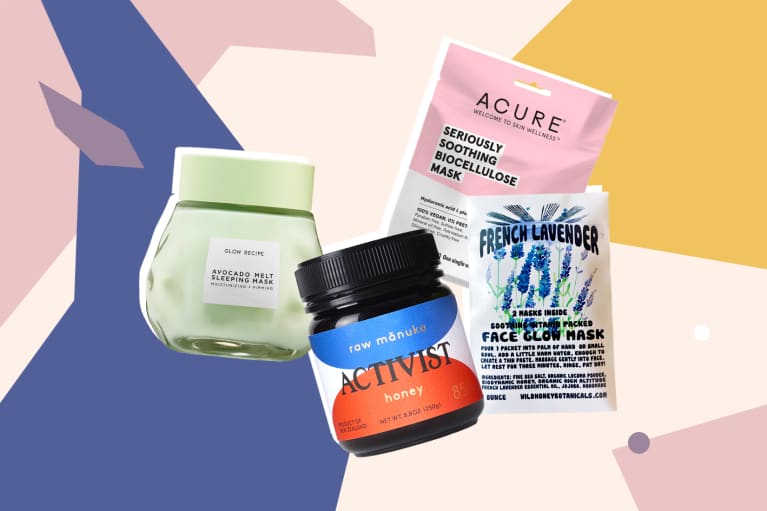 Our editors have independently chosen the products listed on this page. If you purchase something mentioned in this article, we may
earn a small commission
.
As fun, Instagrammable, and social as it is, face masking can be deceptive and tricky. Yes, the masking itself is simple and relaxing, but choosing the right one in a sea of hundreds can feel as paralyzing as choosing a major as an 18-year-old who has no idea how they want to spend the rest of their lives. In both cases so many of the options resonate, how can you commit to just one? Especially when selecting the right one...or the wrong one...can make all the difference in your skin.
Using Mother Nature as our guide, we suggest employing the underdog of masks this (northern hemisphere) winter: the hydration mask. Plunging temps, long flights, and drying heating systems seem to suck the moisture out of skin, no matter what valiant efforts we're making with daily skin care. The hydration mask is the unsung hero of masks, most likely because it's cast aside as duplicative of lotions, creams, and/or oils. The point of them all is to hydrate; why would you use a hydrating mask too? And more popular masks of different categories are marketed toward a specific "problem" like aging, hyperpigmentation, brightness, acne; even butt masks exist these days—making them somehow superior, harder-working, or strategic.
But hydrating masks take our glow to the next level and can set the stage for healthy, non-dry, non-flaky skin for days and even weeks to come. There are several types within the subcategory of hydration mask: overnight masks, sheet masks, and treatment masks. Below is a breakdown of the best hydrating, green beauty face masks available now:
Glow Recipe Avocado Melt Sleeping Mask
The same company that made the cult favorite watermelon sleeping mask has released one featuring wellness' favorite fruit, the avocado. Made with avocado extract, oil, and butter, along with other nourishing botanicals, it's meant to be left on the skin overnight. Gentle clays and acids work alongside hydrating agents to exfoliate the skin without irritation, to refresh the skin and leave it glowing come morning.
Avocado Melt Sleeping Mask, Glow Recipe, $45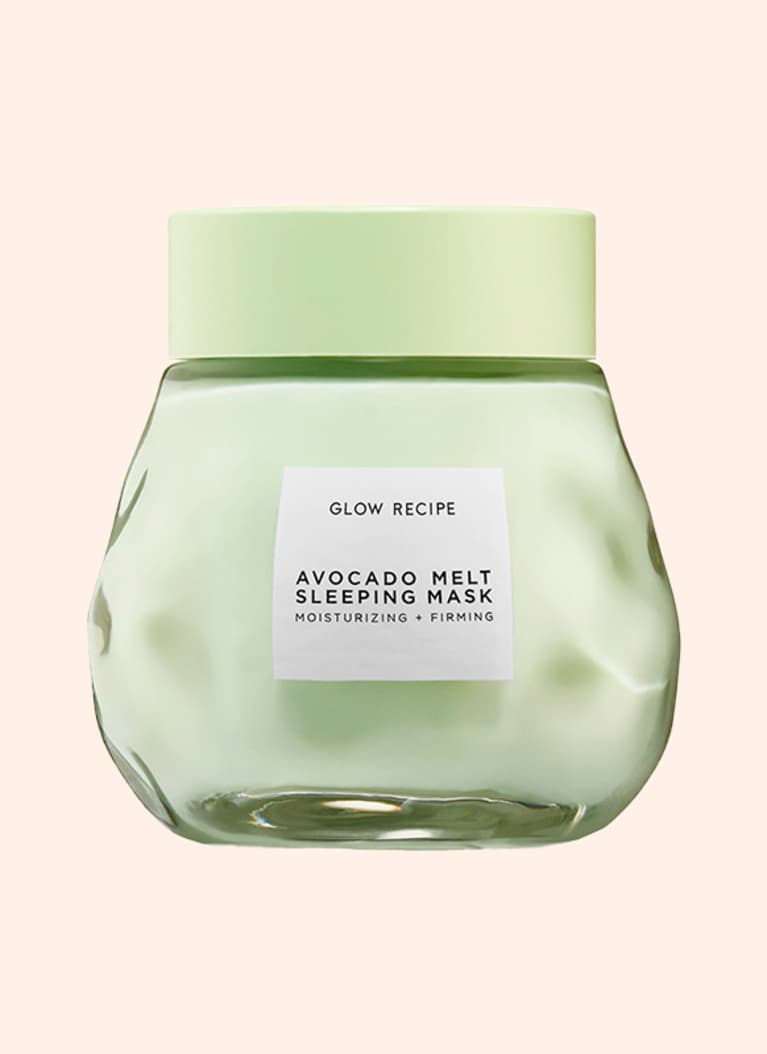 Alder New York Hydrating Face Mask
Perfectly pocket-size, this individually wrapped, gender-neutral sheet mask by Alder New York is an ideal traveler's companion. It contains hyaluronic acid, vitamin E, oat straw extract, and spirulina to replenish the skin's hydration and infuse it with antioxidants. Bonus: It smells like eucalyptus.
Hydrating Face Mask, Alder New York, $8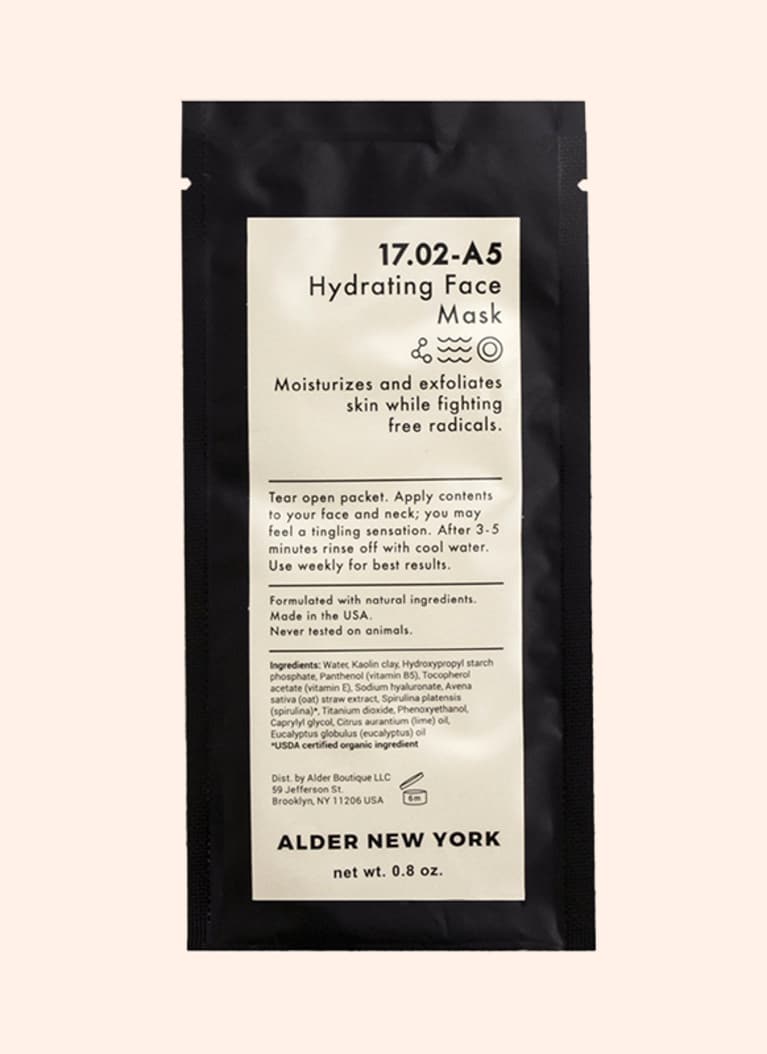 May Lindstrom The Honey Mud
The gold standard in natural beauty, May Lindstrom's Honey Mud has a cult following for a reason—it smells sweet like chocolate and honey and imparts a baby-faced moisture to your skin. Thanks to colloidal silver, Manuka honey, cacao, and essential oils, the hydration quotient of this one is high. You can use it daily as a cleanser or a few times a week as an ultra-moisturizing enzyme mask.
The Honey Mud, May Lindstrom, $90
Josh Rosebrook Advanced Hydration Mask
Gentle enough to use on the daily, this mask doesn't even require rinsing. Apply to clean, damp skin—for best results, use a hydrosol or toner first—and after 20 minutes, take it off with a muslin cloth. Rich butters like shea and mango seed combine with Indian senna seed extract (which is like nature's version of hyaluronic acid), and oils like avocado, jojoba, and evening primrose to create a super-hydrating botanical cocktail that'll infuse even the driest skin with natural moisture. Bonus: Many ingredients are organic and wild-harvested.
Advanced Hydration Mask, Josh Rosebrook, $65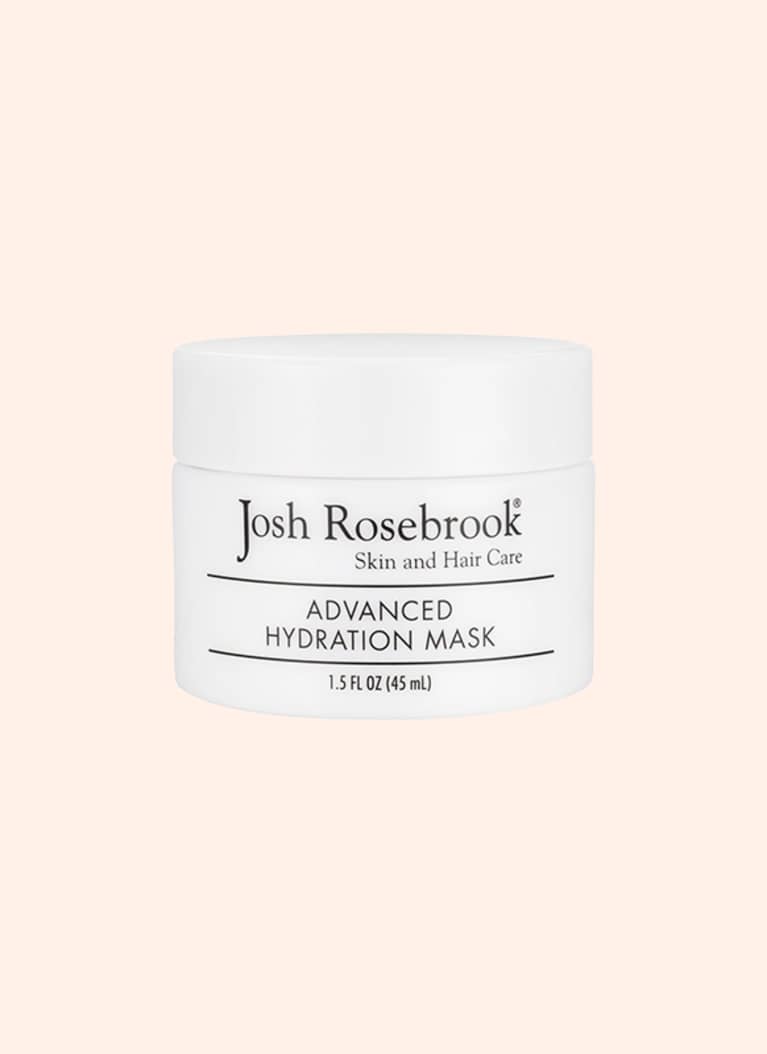 Wild Honey Botanicals French Lavender Sea Salt Face Glow
This five-ingredient, three-minute mask will leave you feeling like the sea kissed your face without drying it out. Sea salt lifts impurities from the skin while oil from organically grown French lavender and lucuma, a nutrient-dense fruit native to Peru, jojoba oil, and Manuka honey impart cool, long-lasting hydration. It's the perfect mask to do before bed, as it smells like dreamland.
French Lavender Sea Salt Face Glow, Wild Honey Botanicals, $8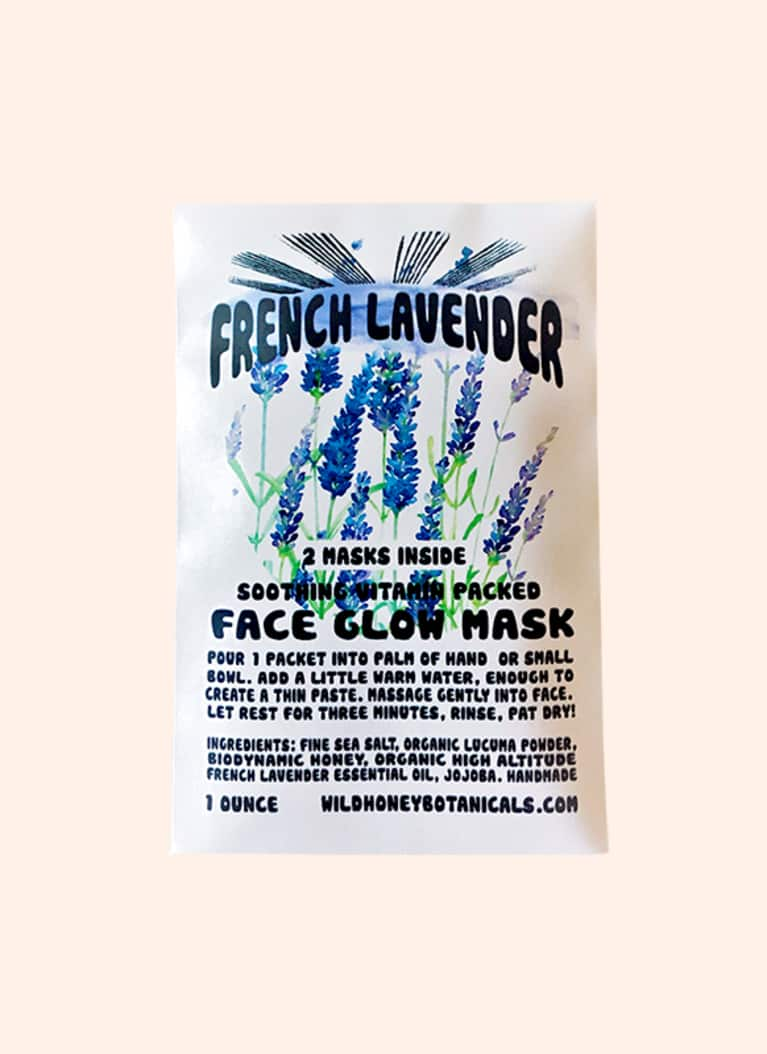 Kahina Giving Beauty Moisture Mask
Kahina's focused on fatty acids and antioxidants in its moisture mask to infuse the skin with hydration and target free radicals, both of which can help keep your complexion looking dewy and youthful. Hardworking resveratrol from red grapes, mushroom extract, and prickly pear seed oil combine with aromatherapeutic botanicals rose, geranium, lavender, neroli, blue tansy, and sandalwood for a mask that's as blissful as it is effective.
Moisture Mask, Kahina Giving Beauty, $88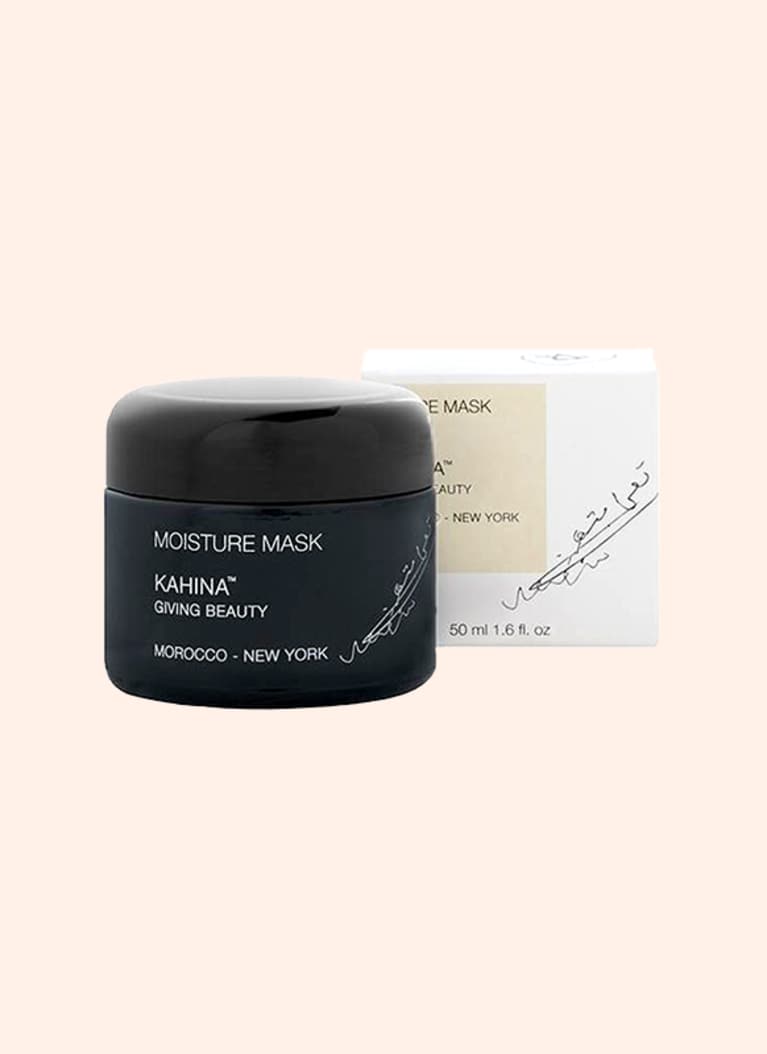 Acure Organics Seriously Soothing Biocellulose Mask
Made without parabens, sulfates, phthalates, mineral oils, petrolatum, or silicones, Acure's plant peptide and hyaluronic-acid-heavy sheet mask smells like citrus and feels like a cool breeze on your face. While it's a quick 15-minute treatment and doesn't require a rinse, be sure to use sunscreen afterward because grapefruit extract and essential oil can be phototoxic.
Seriously Soothing Biocellulose Mask, Acure Organics, $6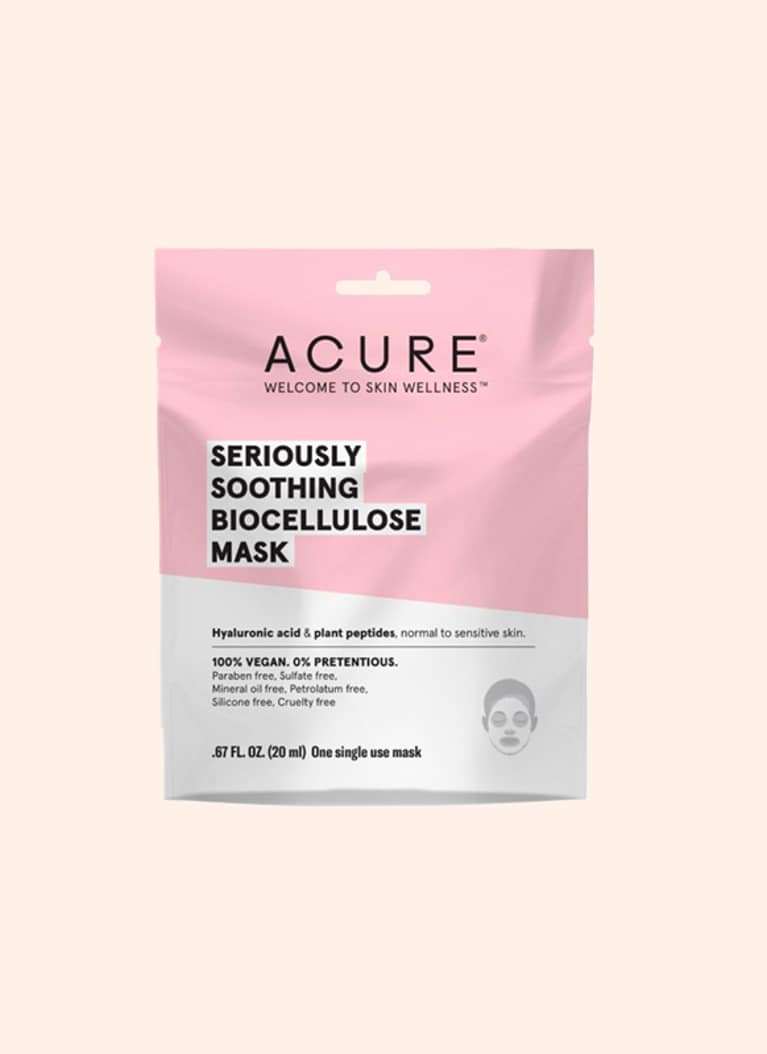 True Botanicals Resurfacing Moisture Mask
Two to five minutes is all you need for this moisture mask to take effect. Apply it in the shower or before you brush your teeth in the evening—it's a busy person's dream. The lactic acid may ignite some tingles on sensitive skin, but getting rid of dead cells and flakes is essential for letting the moisture in. Then hydrating agents like mango seed butter and avocado seed oil can sink into the skin, revealing a renewed (rather than stripped) face.
Resurfacing Moisture Mask, True Botanicals, $90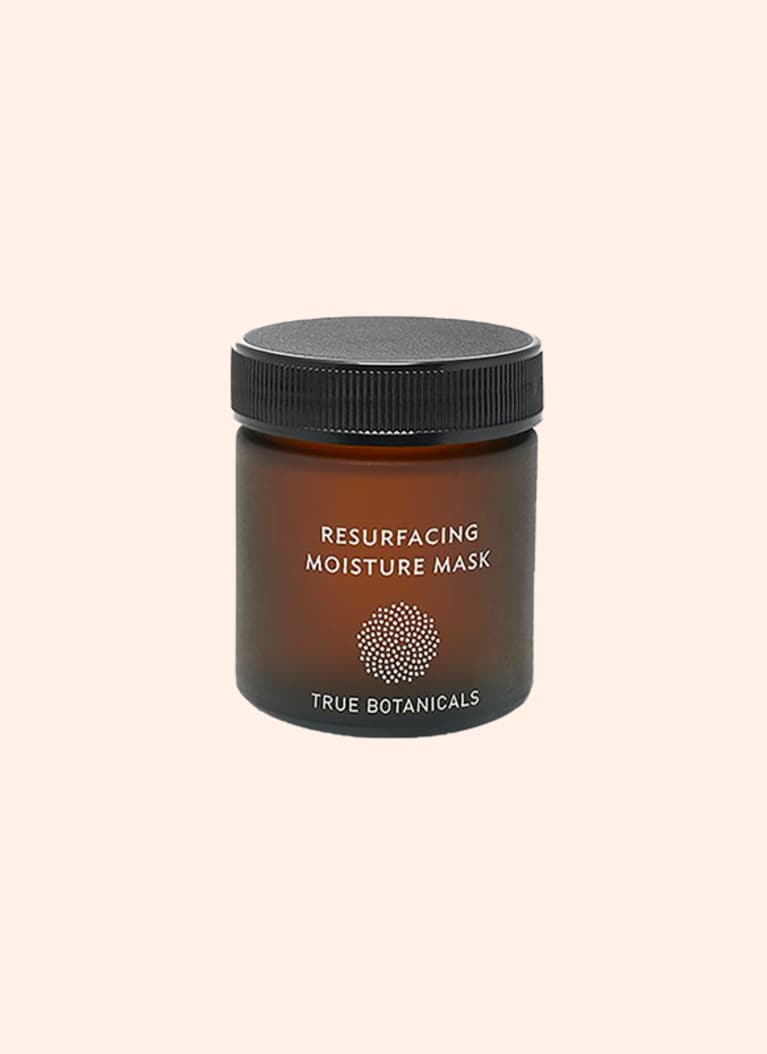 Orgaid Greek Yogurt Nourishing Organic Sheet Mask
If you're looking for a natural alternative to your current moisturizing sheet mask, Orgaid may be the brand for you. Using organic ingredients, an eco-friendly "sheet," and no chemical preservatives, this mask contains yogurt, probiotics, hyaluronic acid, green tea extract, and several other botanicals to deliver an exfoliating, hydrating, skin-smoothing experience.
Greek Yogurt Nourishing Organic Sheet Mask, Orgaid, $6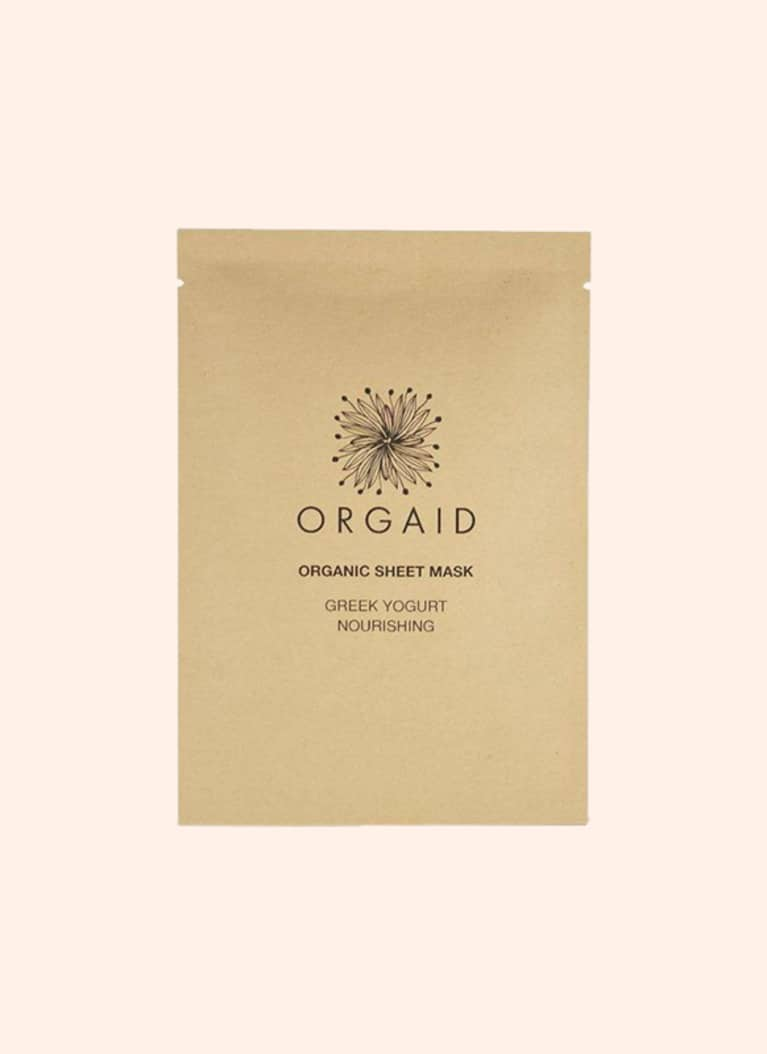 Activist Manuka Honey
My favorite way to keep hormonal acne at bay, Activist Manuka Honey makes for an excellent at-home face mask. Scoop it out into a small mask dish with a spoon and apply a thin layer to clean, damp skin. Yes, you can certainly eat it for its purported health benefits before, during, or after masking, but it's liquid gold for your skin, too. Manuka honey's anti-inflammatory properties help with redness, dry skin, flaky skin, and inflamed acne spots. Don't forget to use it on your lips, too!
Manuka Honey, Activist, $85 (850+ MGO) or $45 (350+ MGO)