If We Had To Guess, These 7 Art Prints Would Look Great In Your Home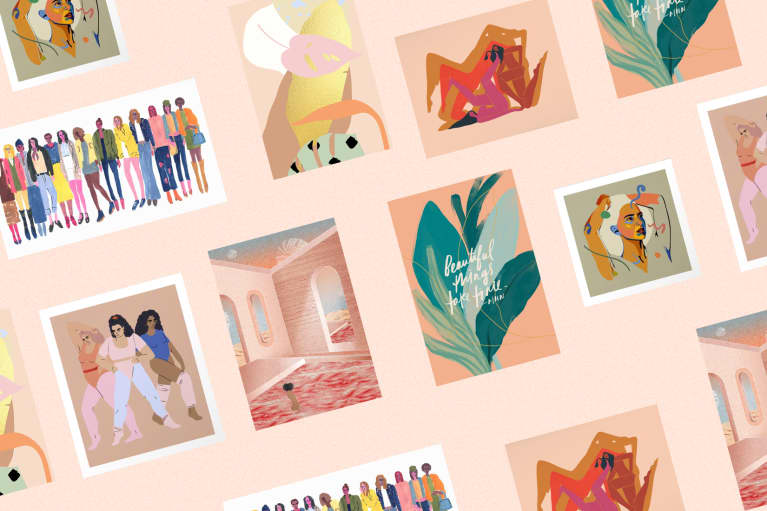 The art on your walls can really set the tone of your space. It's amazing how much personality and emotion can come through a frame, and some designers even think that art can be a tool for attracting more joy and abundance outside of your home too.
If you're in the market for a small picture to add to your gallery wall or a statement piece for that coveted over-the-couch real estate, we've gathered some of our favorite pieces that display empowerment, strength, and tranquillity—all things we could use more of at home. And what do you know; they're all created by talented female artists.
1. Laura Berger
The Chicago-based illustrator achieves something special with the way she arranges her figures so they're holding each other up in support. Her pieces are simple, but they always manage to speak volumes about feminine strength.
Laura Berger Closer Print ($100)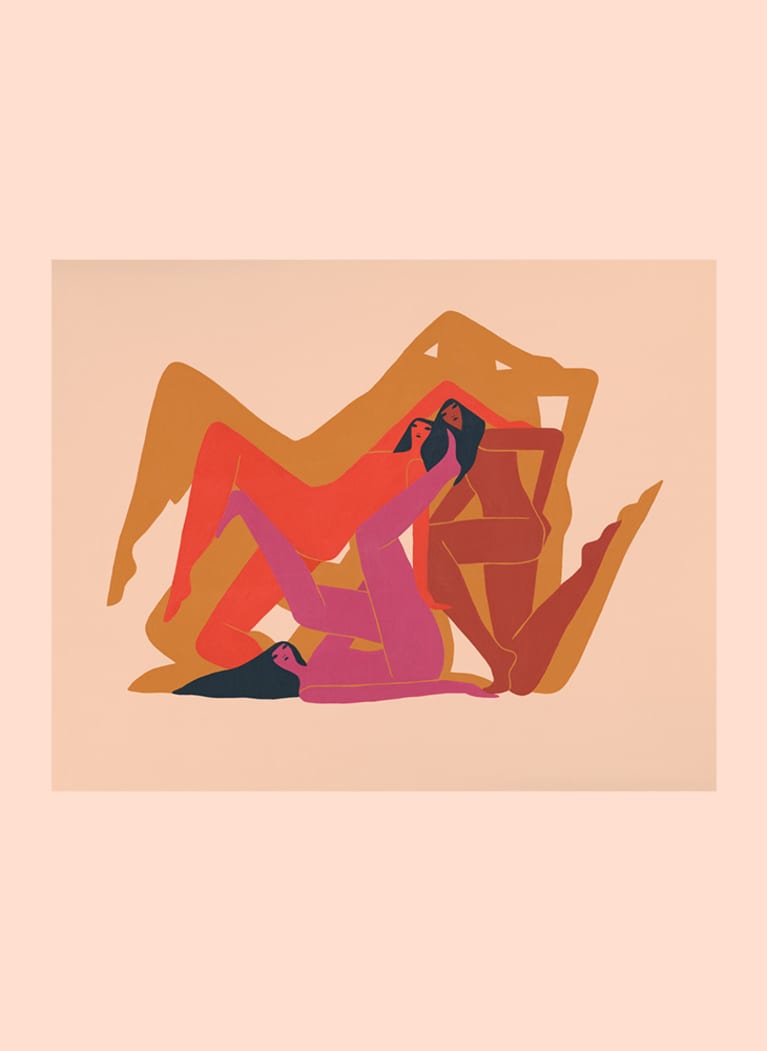 Laura Berger
2. Charlotte Edey
Edey's mystical landscapes are dewy and inviting. The London illustrator and fiber artist blurs the lines between fantasy and reality in her work, and looking at it feels just like walking into a really epic dream.
Charlotte Edey Chapel ($154)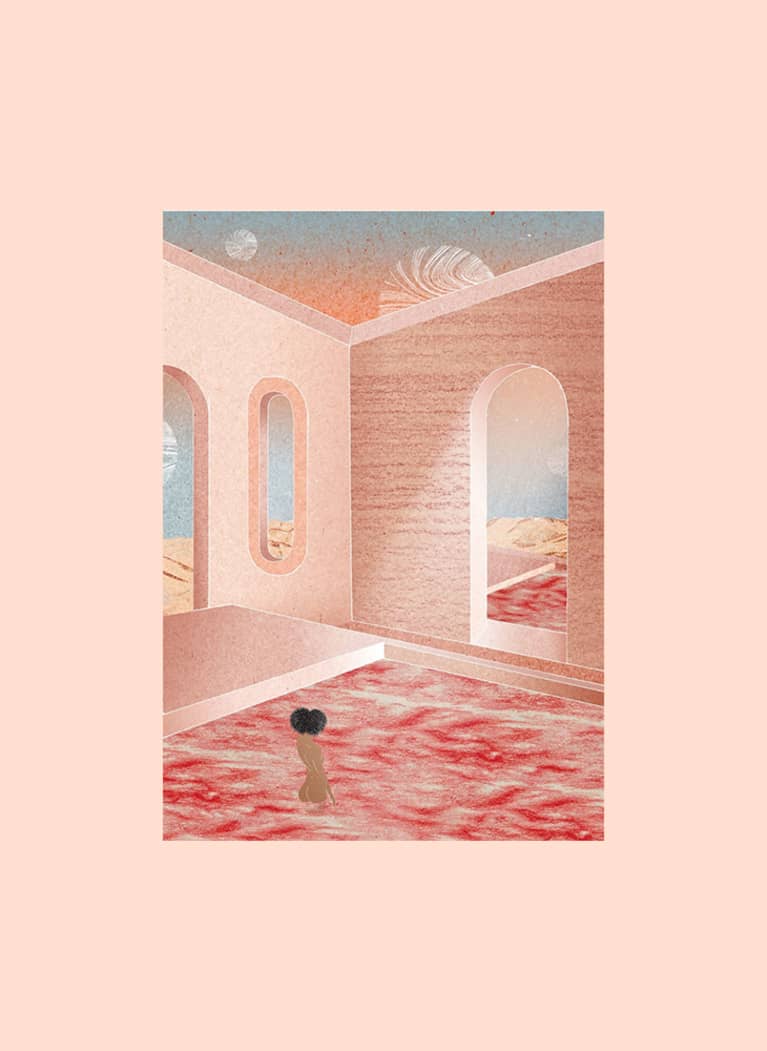 Charlotte Edey
3. Stephanie DeAngelis
Whether it's a woman slurping ramen surrounded by houseplants or wearing a green face mask looking bored, DeAngelis' scenes turn everyday moments into relatable vignettes that make you say, "Same." Her figures have appeared in Outdoor Voices campaigns and New York Times spreads, and they encapsulate the feeling of just being a human in the world.
Stephanie DeAngelis What A Feeling ($39.99)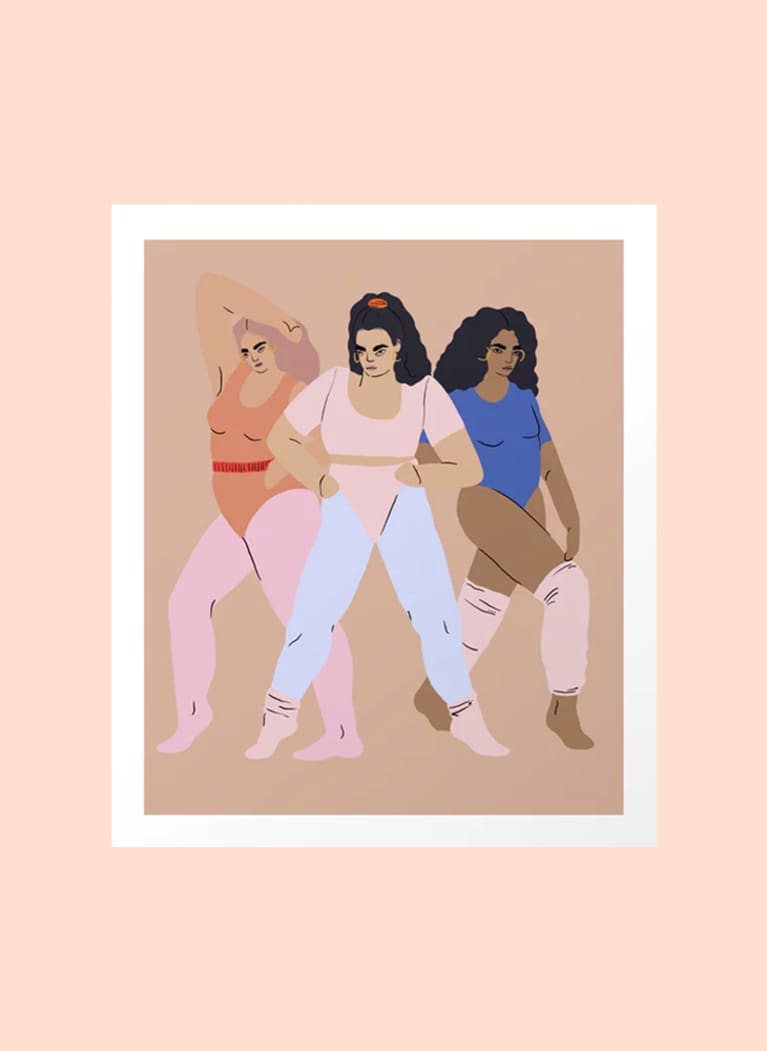 Stephanie DeAngelis
4. Morgan Harper Nichols
Artist Morgan Harper Nichols has a way with words, and her Instagram feed is rife with poetic lessons written on soft, subdued backgrounds. This print, which reads "beautiful things take time," feels like an especially important reminder.
Morgan Harper Nichols Beautiful Things Take Time ($32)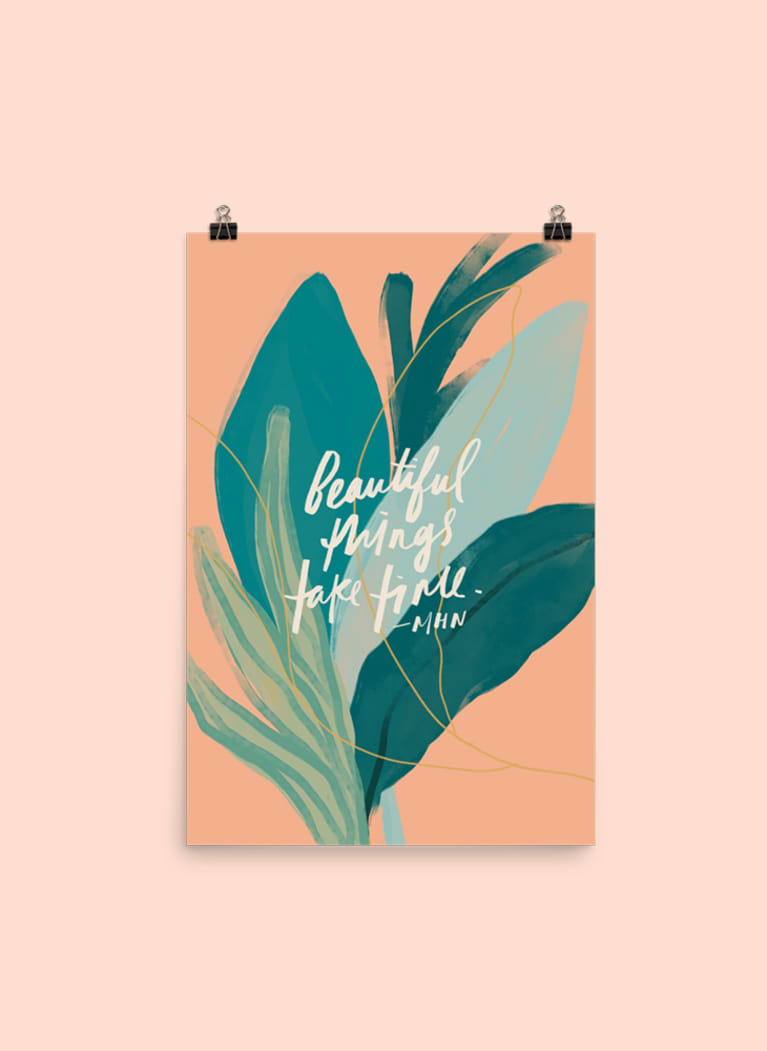 Morgan Harper Nichols
5. Sarah Carolan
Sarah Carolan is the designer behind Studio Ashleen—a collection of magnetic portraits of women in their element. When you look close enough, it's easy to find a little bit of yourself in each one.
Sarah Carolan Too Much Art ($31.99)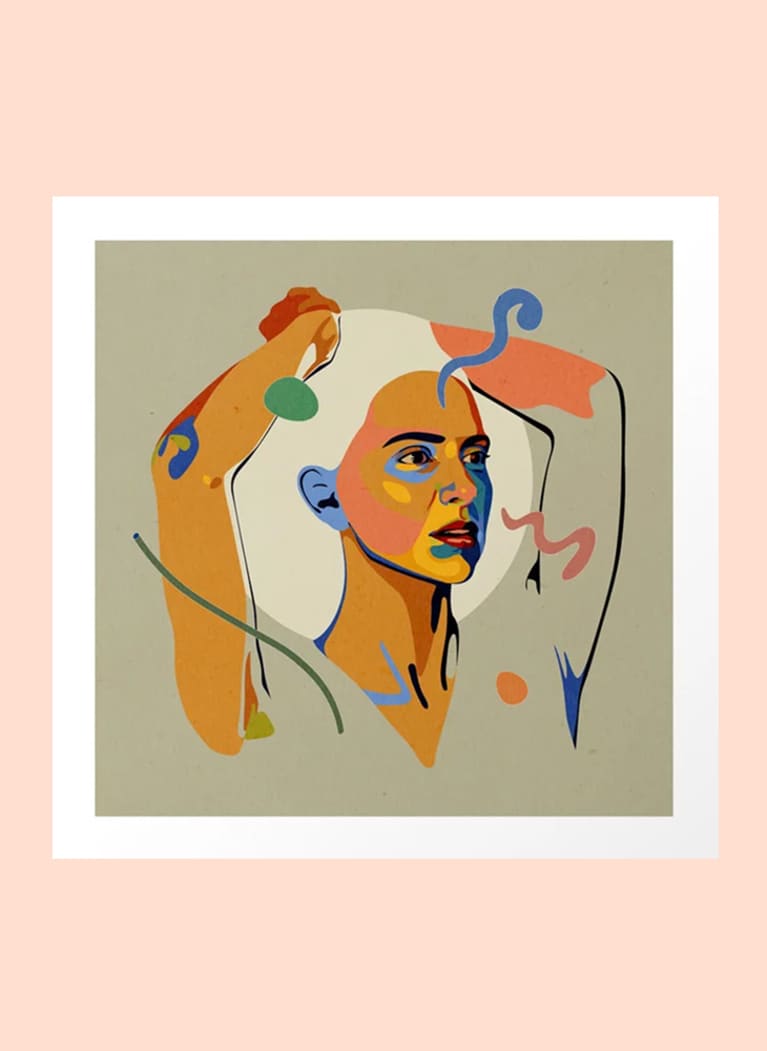 Sarah Carolan
6. Alex Proba
Alex Proba of Studio Proba turns recognizable shapes into addicting still lifes with her bright portraits. Her work it totally unique, which makes it all the more captivating.
Alex Proba Day 1460 ($55)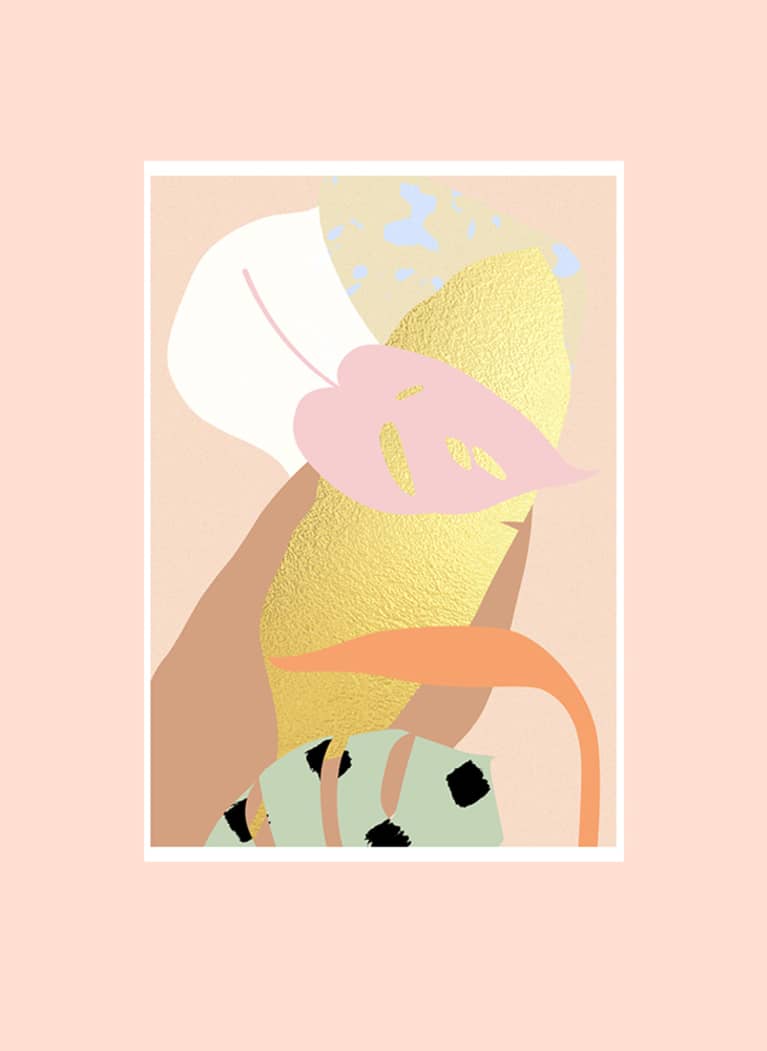 Alex Proba
7. Leah Goren
Leah Goren's illustrations put a dreamy twist on her observations of the world, and it's easy to fall in love with her fun figures. This stylish lineup in particular is a feast for the eyes.
Leah Goren Babes Print ($38)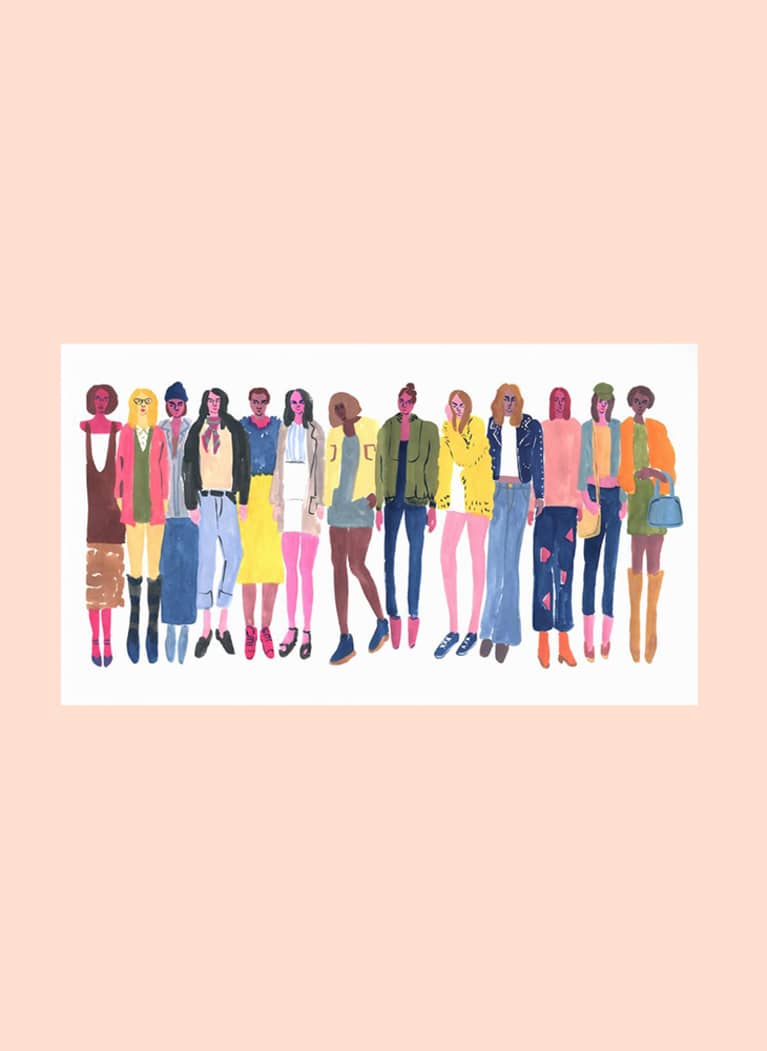 Leah Goren