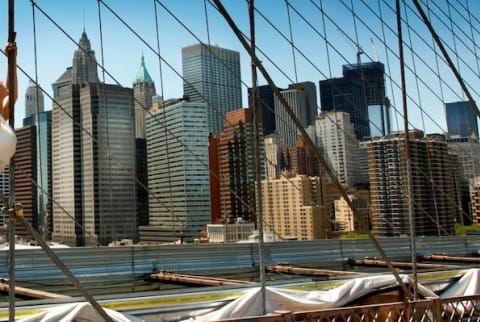 April 5, 2013
I do not consider myself a photographer but rather recognize my calling as an artist celebrating the graceful poetry of the asana. Something as simple as a tree pose inside a jail cell can transform the vibration of a prison. A yoga studio plays host to yoga classes but the vast landscape of our world with all of it's beauty and complexities provides the perfect backdrop for the soul of yoga.
On The Trash - The Santa Monica Recycling Facility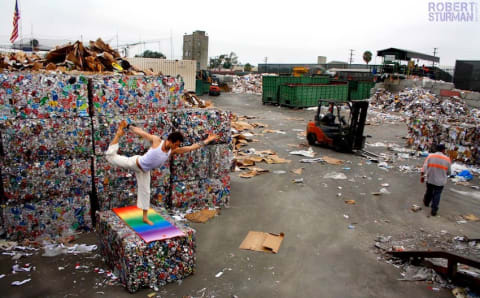 On A Bridge - NYC's Central Park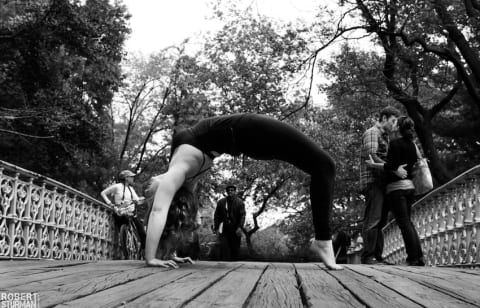 California State Prison - Northern California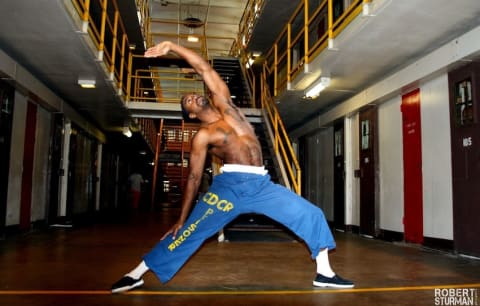 Pictured: Kenyattu Claridy

On The Long Island Sound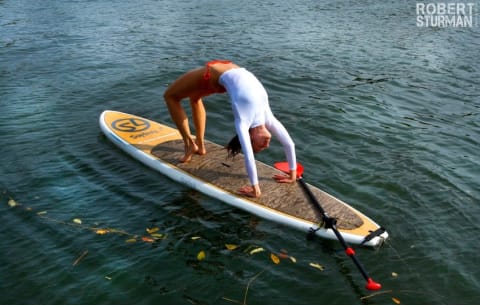 By the Barn - Chester, New York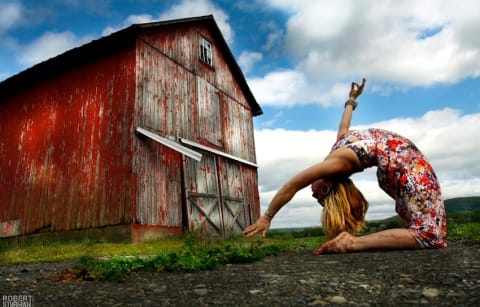 Pictured: Michelle Dawson

On The Dock - New England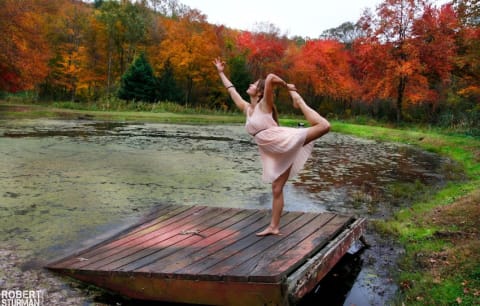 On The Dock - Nantucket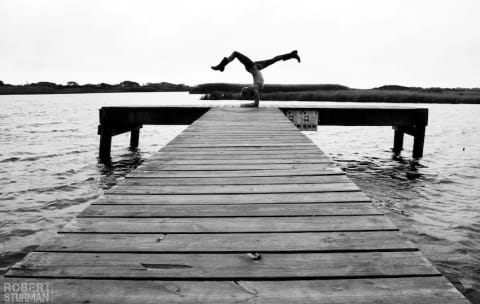 Pictured: Caitlin Marcoux

Steven Lustig's Sculpture Studio - California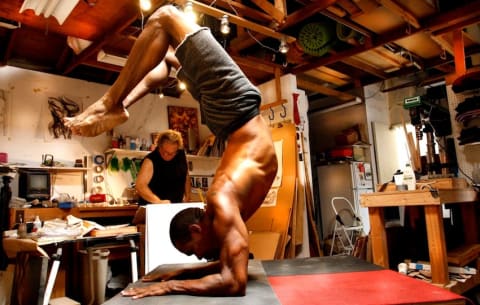 Pictured: Newton Campbell

On A Horse - Nantucket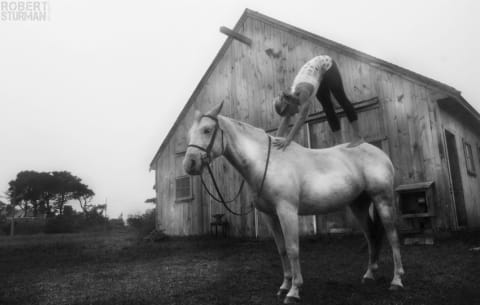 In The Onion Fields - Hudson Valley, New York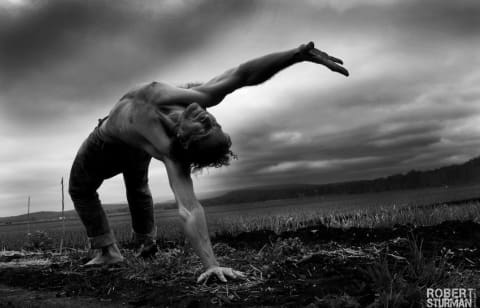 Pictured: Ben Wisch
On The Lagoon - Nantucket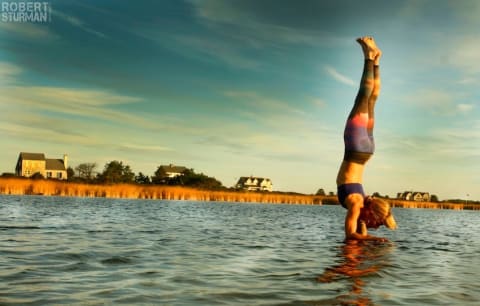 Pictured: Caitlin Marcoux

On A Train - Woodstock, New York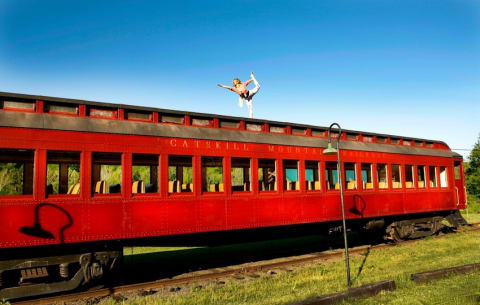 Pictured: Michelle Dawson

In The Pacific Ocean - Laguna, California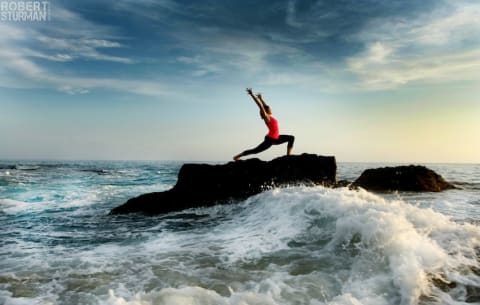 In Prison - San Quentin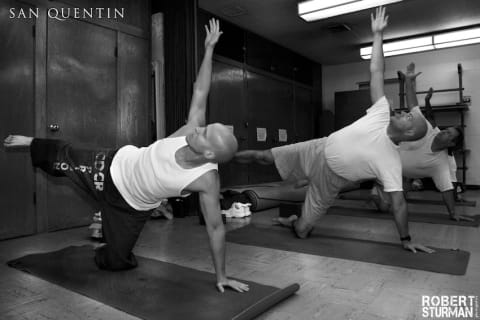 Pictured: Inmates at San Quentin
In The Picasso Wing - Los Angeles County Museum of Art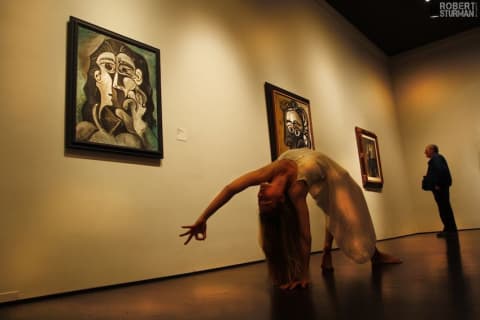 On The Brooklyn Bridge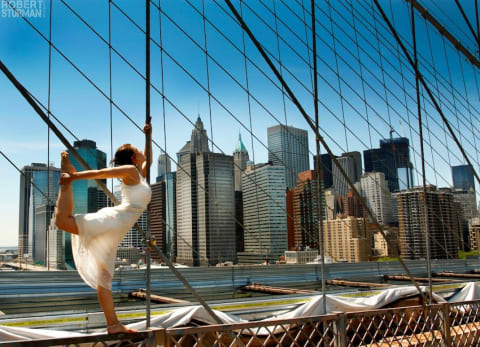 Robert Sturman
A dedicated yoga practitioner himself, Sturman's work has increasingly focused on capturing the timeless grace and embodied mindfulness of asana. His portraits, whether set in the lively streets of Manhattan, the expansiveness of Malibu's beaches and canyons, the timeless elegance of Walden's New England, or the bleakness of San Quentin Prison, remind us that there is beauty everywhere. In Sturman's own words "I often think of Rumi: 'I can't stop pointing to the beauty.' That feels right to me."
If you'd like to explore how to make strong yoga photos, click here.