The One Yoga Sequence To Help With Tight Muscles & Balancing Breath
Registered Yoga Teacher
By Claire Grieve
Registered Yoga Teacher
Claire Grieve is an international yoga specialist, stretch therapist, plant-based health coach, and wellness writer based out of Beverly Hills.
No matter what your skill level, yoga can be an incredible tool for athletes. As a yoga instructor for top sports players and everyday athletes, I've learned to understand the specific needs of bodies that are constantly in motion, at times, to the extreme. I've found that sticking to a regular practice allows for the stretching of tight muscles and balancing of breath and flowing movement.
More specifically, when I work with athletes, especially athletes who run, I tend to focus on poses that will loosen the hamstrings and hips. Here are the poses that help open up those areas.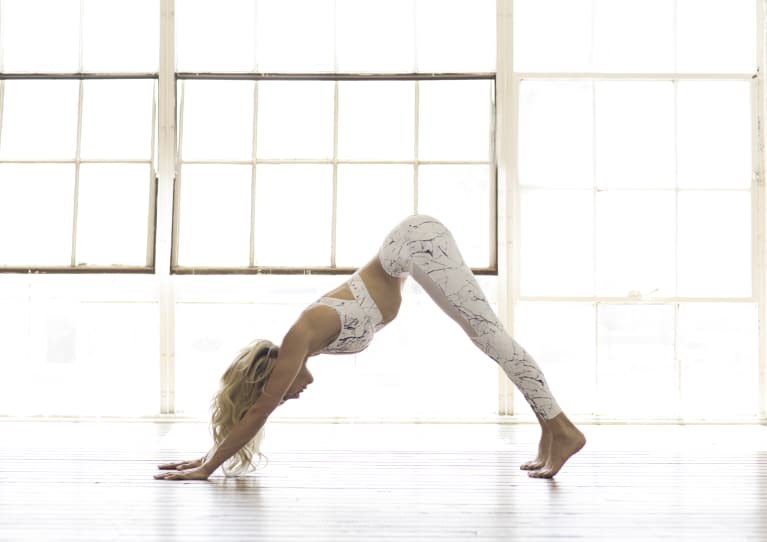 Down dog is essential for opening up the back of the legs, as it lengthens the glutes, hamstrings, and calves. Staying flexible in these areas can help athletes release tension and avoid dreaded injuries. It also helps relieve lower back stiffness, but the down-dog benefits don't end there. It is a total-body-energizing pose that both lengthens the lower and strengthens the upper body, specifically deltoids and lats.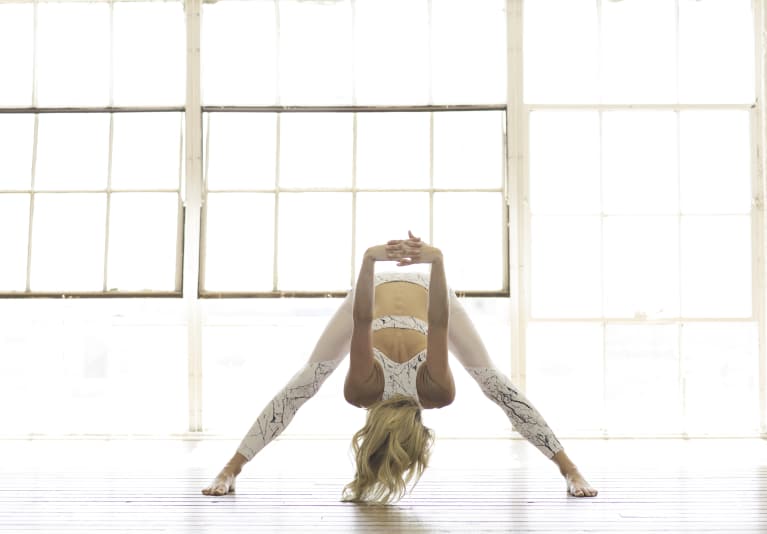 The wide-leg forward pose is a great stretch for athletes since it works the glutes, hamstrings, hips, and calves and also helps get your blood flowing. This pose is considered a simple inversion, so you also get all of the relaxing and grounding benefits without having to balance on your head.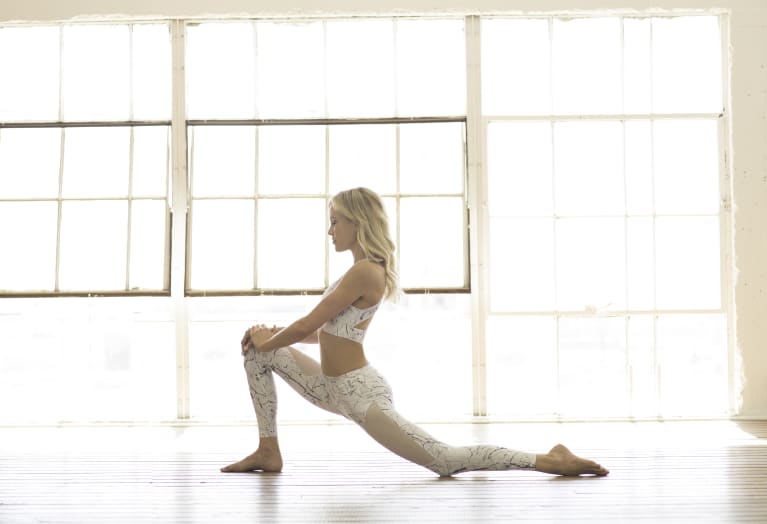 This is a necessary pose for athletes. Not only will it stretch the hip flexors and psoas of the back leg—areas that are notoriously tight in athletes—but it also helps build strength and balance in the front leg. The deeper you go, the better.
Low lunge pose—with twist.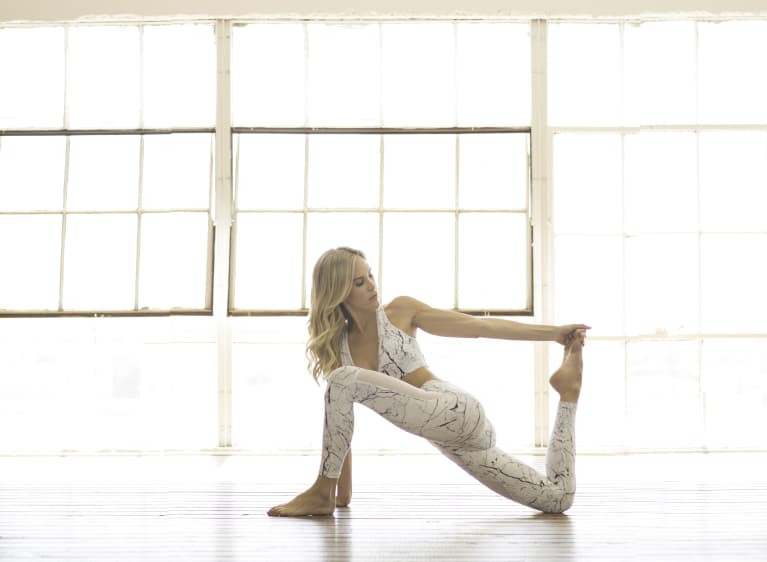 Adding a twist to your lunge is like giving your internal organs a mini massage. This move can help stimulate your system, adding a detoxifying quality to the pose. Twists also help to lengthen and strengthen the muscles along the spine.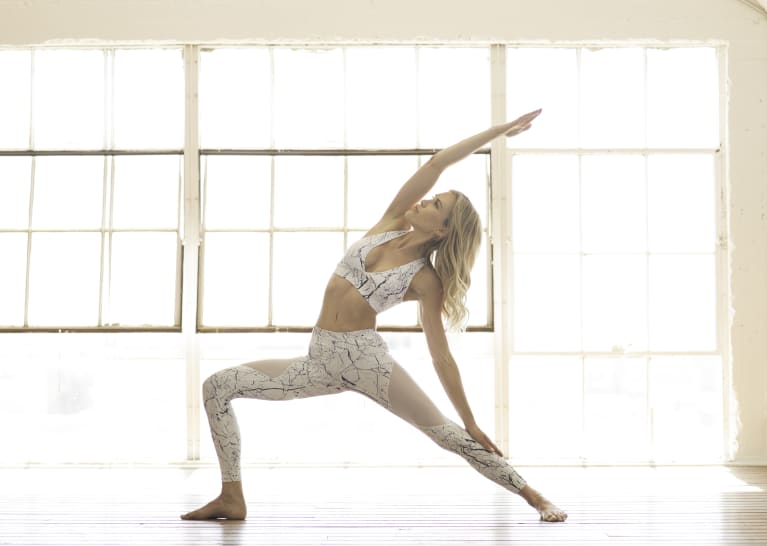 Warrior poses in general help build a strong foundation in the legs as they work many of the major leg muscles—hamstrings, outer hips, psoas, quads, and more. This opens the upper body to be more fluid and full of breath. Warrior poses also help build focus. Reverse warrior has the added benefit of stretching out the side body and obliques.
The half moon twist is a combination of strength, building stability in the core, and stretch, especially the hamstrings and calves; it is both balancing and detoxifying. Half moon twist requires a lot of balance and focus, which can complement athletic training. It is a combination of strength, core stability, and stretching, especially for the hamstrings and calves. On top of all of this, you get the detoxifying benefits of the twist.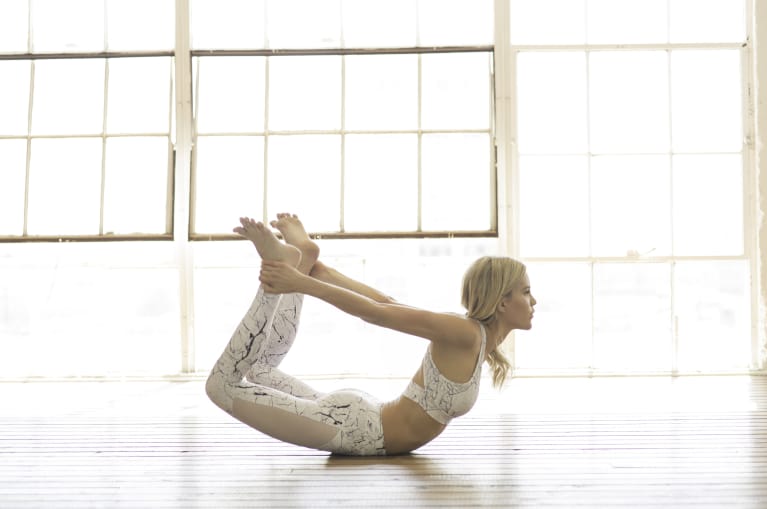 Bow pose will open up the entire front body and increase back flexibility. This pose is great for athletes because the shoulders and chest tend to be extra tight in athletes. Bow pose will open up the entire front body, including the pecs and deltoids, while increasing back flexibility and strengthening the glutes. Many athletes are tight in the shoulder area, and increasing flexibility here can help prevent upper-body injuries.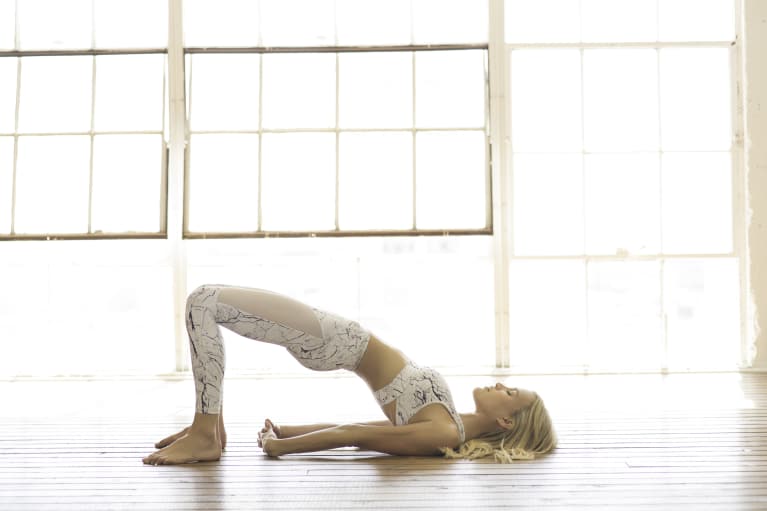 Bridge pose opens up the chest and hips, especially the psoas muscle, which when tight can lead to back problems. Bridge pose is a gentle inversion, which can help your blood recirculate, relieving stress and generating fresh energy.
Wide-angle forward bend pose.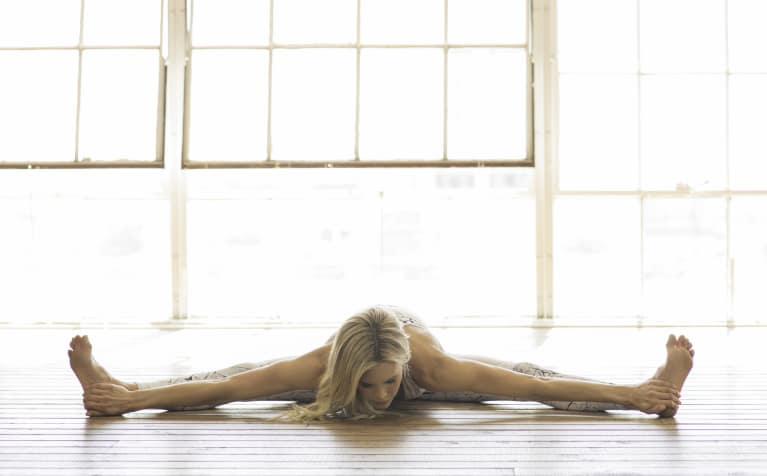 This vital stretch will help you get into the deeper inner-leg muscles and outer hip muscles that are often overlooked. The inner leg muscles are an important extension of the core, which any athlete will tell you is essential to attaining athletic excellence.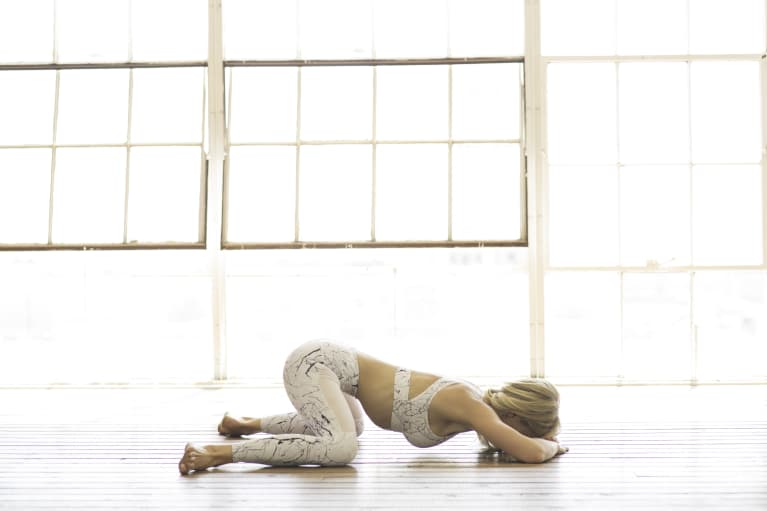 The frog pose allows for a deep release of the inner hips and groin. It can help reduce common groin injuries from quick movements. This pose can be uncomfortable if you haven't stretched your hips in a while. It is really important to breathe deeply as you ease into this pose.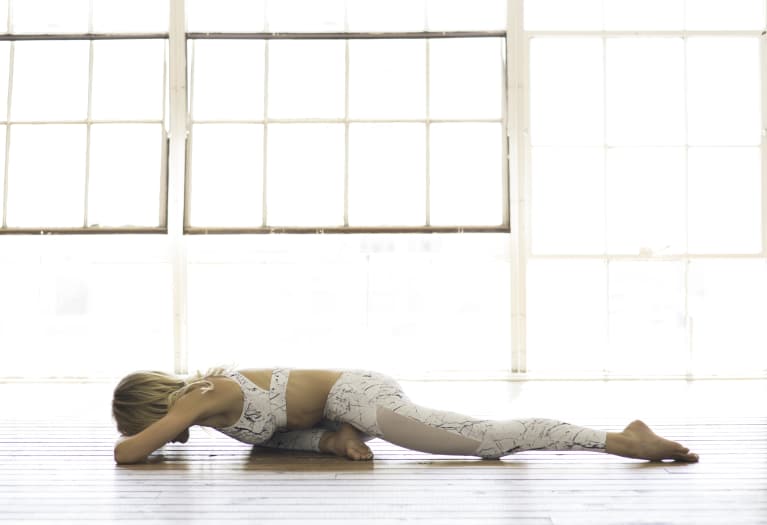 As you relax into pigeon, serious tension is released from your outer hips, hip flexors, psoas, and glutes, all notoriously tight areas for athletes. This release can also help with overall alignment and mobility. It can often provide a deep emotional release, which may be helpful for athletes who feel overwhelmed by pressure and competition.
Interested in letting go of stress and tight hips? Try these 5 poses to help relieve the tightness and ease the tension.