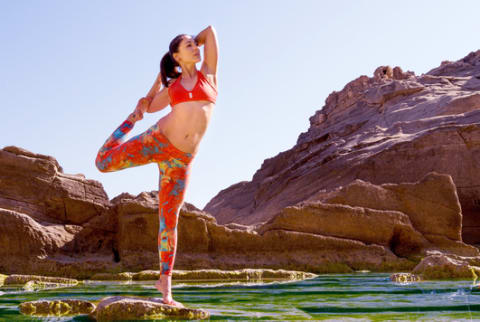 August 27, 2017
Have you ever wondered why you're so hungry after a workout? After any strength-training workout, the human body automatically begins to crave nutritional support. Exercise causes a depletion of the essential muscle glycogen, as well as a breakdown of the muscle structure. This breakdown is not necessarily a negative thing—this is what leads to the start of the amazing process of remodeling, which means simply the human body's ability to rebuild stronger, smarter, and more adapted muscle.
This process requires the proper nutritional support to allow it to work at the most efficient level possible. This is where post-workout nutrition comes into play. The human body needs a way to replenish its glycogen stores, and the best way to do that is to use the body's natural hormone, insulin.
Advertisement
This ad is displayed using third party content and we do not control its accessibility features.
Why insulin helps.
Insulin will help guide carbohydrates and amino acids into the muscle, allowing it to refill its carbohydrate stores and help start the rebuilding process. In turn, this means that post-workout, taking in simple carbohydrates will help spike insulin levels at a time when the muscle actually needs these nutrients.
Go for protein.
As stated earlier, strenuous exercise also causes muscle breakdown. This breakdown of muscle can be fueled by taking in a good source of protein post-workout. The body needs protein to start rebuilding muscle, and immediately following a workout the human body becomes more efficient at utilizing this protein.
Studies have long shown1 that protein absorption is increased immediately following exercise, so go for post-workout nutrition as quick as possible after exercising. Your body will thank you.
Advertisement
This ad is displayed using third party content and we do not control its accessibility features.
Be wary of overdoing it.
The pros of post-workout nutrition are definitely abundant, but there are some important things to know when it comes to choosing the quantities of nutrients needed on an individual basis. It is common practice to "overdo it" with both carbohydrates and proteins within post-workout meals. The body is able to absorb only so much protein before it begins to go to waste, and it can refill only a certain amount of muscle glycogen from carbohydrate intake before those same carbs actually promote fat gain.
All this being said, make sure to use moderation when choosing the amounts of protein and carbohydrates in your post-workout meals. Instead of going for a set amount, evaluate how your body actually feels after an intense workout—it will tell you how much you need. For example, after a high-tempo and high-intensity workout, the body may need some more nutrients. Alternatively, if the workout is less intense, too much carbohydrate and protein intake can cause unwanted weight gain.
With a little trial and error, you'll be able to figure out exactly what's best for you. Good luck!
Want ideas for the best foods to eat after a tough workout? Here are four foods to try.
Advertisement
This ad is displayed using third party content and we do not control its accessibility features.

Dr. Charles Passler
Dr. Charles Passler is a renowned, New York City–based nutritional and lifestyle expert who carries over 20 years of experience to his wellness practice. Since its founding in 1994, Dr. Passler has grown his business into a wildly successful practice with a clientele comprised of NYC's notables, power brokers, A-list celebrities, and supermodels alike. One of the wellness world's best kept secrets, he believes that the desire to change is the first step in improving your life. By rearranging your priorities, you can create a sustainable, healthier lifestyle.
Dr. Passler's ongoing mission is to help as many people as possible feel healthier and more confident by nurturing them into what he refers to as "the best versions of themselves." To instill effective changes, Dr. Passler offers guidance in the form of bespoke meal and supplement plans coupled with wellness practices designed to target the five critical pillars of wellness: stress, sleep, breathing, hydration, and exercise. Countless patient success stories evidence that his philosophies dramatically improve elements including improved metabolism, stress management, digestion, detoxification, increased lean muscle mass, and decreased body fat.
Based on years of overwhelming positive patient feedback on his customized nutrition plans, Dr. Passler debuted Pure Change, a stand-alone detox program purchasable by the masses in January 2016. Available in 7- or 21-Day iterations, Pure Change's formula is rooted in Dr. Passler's tried-and-true philosophies for those looking to "hit reset" on their lives with a carefully curated detox program.
At Dr. Passler's waitlisted practice exclusive of nutrition, he offers services in stress management, biofeedback, kinesiology, functional testing, cranial electrical stimulation, lymphatic drainage, sound and light therapy as well as chelation of heavy metals.
Dr. Passler's expertise has been featured in Vogue, W, the New York Times, Elle, and Harper's Bazaar among countless others. His notable clients include Bella Hadid, Adriana Lima, Naomi Watts, Amber Valletta, Bridget Malcolm and Liev Schreiber.