What I Wish Every Yoga Teacher Knew About Social Media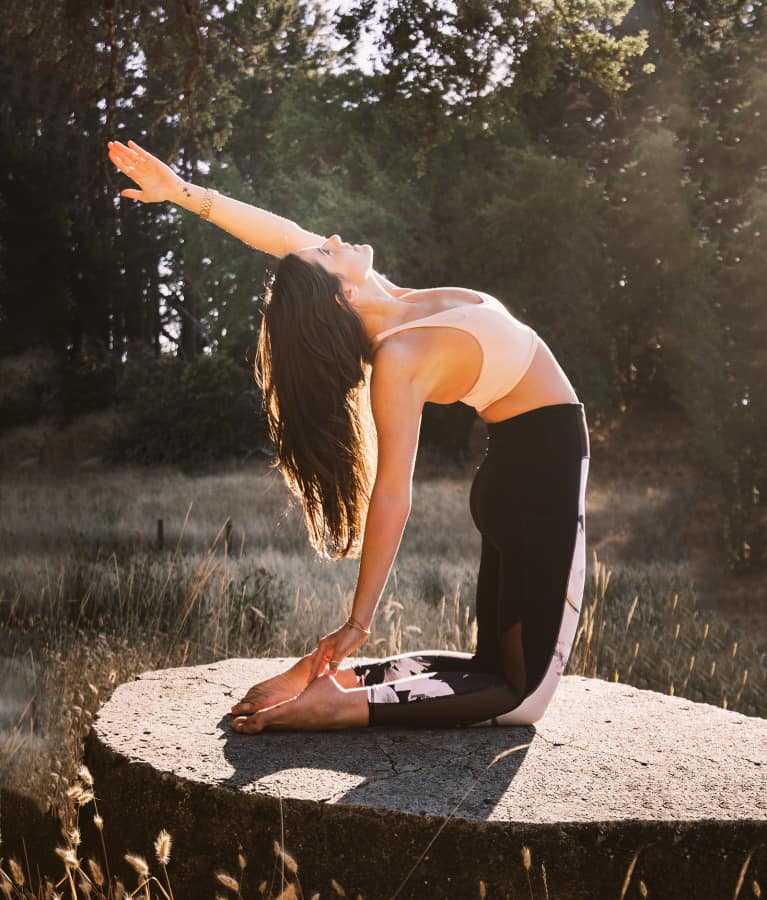 A few years ago, I was taught by some Instagram-savvy colleagues that a quick way to gain followers was to "like" people's posts. I would spend days and weeks mindlessly scrolling through applicable hashtags, liking every post in the feed at a rapid rate. As my followers increased, it became like a game, a drug even. I was "liking" things all the time. Early in the morning. Late at night. At stoplights. I was doing it so fast that I didn't even notice when a little message appeared saying I was unable to like any more posts. Apparently, I abused the privilege. Twice.
The first time I got kicked off, I was unable to "like" for a few hours. The second time, for a few days. This meant that as good friends and people I love were sharing important messages and ideas, I was unable to support them. In an effort to gain bigger numbers, I ended up neglecting my real community. It was a wakeup call from the universe that this is not the way to authentically grow a business.
I asked myself this: Why was I was so follower-hungry?
In the yoga community, the parameters of success have changed vastly over the years. I started teaching in 2008 when social media was in its infancy, and a yoga teacher's mastery was measured by how long they studied and whom they had studied with. When Instagram first came into existence in 2010, it was just an app with cool filters. Now, it's a marketing machine. As a result, perception of success for today's yoga teacher has more to do with brand and reach than years of training.
2017 marked nine years for me as a teacher, and let me tell you—maturing as a yoga teacher has been a process. They say it takes 10 years to become an expert, and that time involves planting the seeds of your values and seeing where they sprout into organic opportunities. It means saying yes to a lot of things that are not the right fit and some things that can be downright demoralizing—like subbing a 6 a.m. class that no one shows up to or teaching styles on a studio's schedule that are not in-line with your energy. It means driving almost two full hours to teach where the cost of gas is higher than your earnings. In a certain way, struggle embeds us even more deeply into who we ultimately become, rooting our values further into the ground and weeding out that which we are we not.
It's hard not to feel discouraged or behind when brand-new teachers (some of whom you taught) are whizzing by you in the Instagram express lane—I know from experience. But when we step out of ego, which is what is really hurt here, and return to our values, we can remember what we stand for and stay focused on our individual path.
Personally, I'm trying to teach people authenticity and empowerment. My message is to listen to one's heart as a way to access one's soul. I cannot stay true to my students while also buying fake followers. It's like encouraging people to be natural and love their body yet having had plastic surgery. Maybe success just looks different on all of us. Maybe success is something we continue to redefine through our lifetime. For now, my definition of success is authenticity and empowerment—but who knows? That definition could change a few years from now.
Redefining what it means to be successful on social media.
While we're at it, let's redefine what it means to be successful on social media. It's exhausting how much time it takes to create one post. Success in the social media world should be measured by how many of our students tell us that what we posted was exactly what they needed. Success with social media is when your family, friends, and students around the world can track and support your growth and well-earned accomplishments and, as a result, be inspired.
I'm not saying we should never hire someone to help us with our business strategy, nor am I saying that it's wrong. What I'm advising you to do is trust the process. That time and experience will mold you much more organically than any service you buy. That yoga teachers can grow successful businesses with integrity, but in order to do that we must never lose sight of our greater intention to help others. Ask yourself this: Are you doing this to become a rock star or to heal people?
As teachers, we lead by example. And the more we emphasize the external (the pictures, the poses, the popularity), the less we invite the internal. So, let's measure success not by how many exotic places we get to teach in but by how many lives we get to change. Let's measure success not by the number of students attending our events but by how many we deeply connect with. Let's measure success not by the number of followers we have but our ability to share our truth and help others recognize theirs.
Do you need a social media detox? Here's how to find out.