Walking For Just 10 Minutes A Day Could Stave Off This Problem Later In Life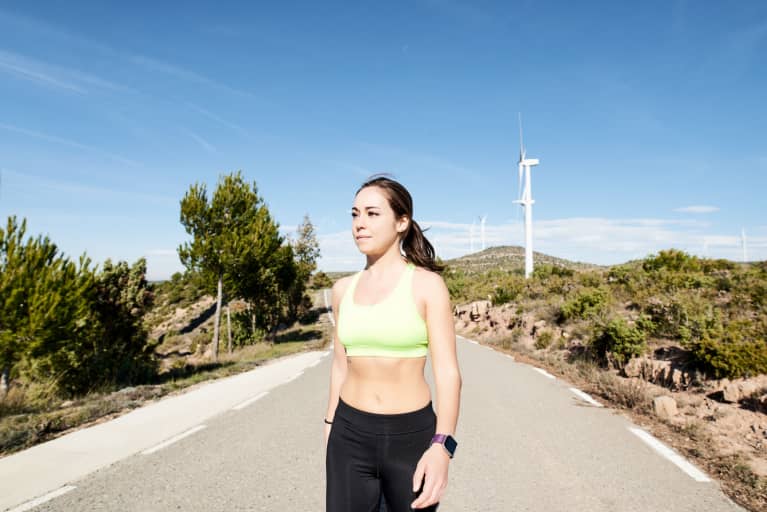 Aging, while certainly a part of life, doesn't necessarily have to be painful. As Steven Gundry, M.D., reminded us on a recent episode of the mbg podcast, optimizing our health so we can still do the things we want to do in later years is essential and doesn't always take huge lifestyle changes.
We know that incorporating movement into our lifestyle is key for a variety of health outcomes, but according to a new study by Northwestern University and published in the American Journal of Preventative Medicine, we've got more clarity on how much movement: Just one hour of walking a week can help protect against disability as you age.
Now, what does this mean? The study, done over a period of four years, found that when older adults walked at a brisk pace for one hour a week in total they were able to easily do things like hurry across the street or get dressed in the morning in the years following. Those that did not get their hour in could not walk fast enough to make it across the street and had difficulty doing things like showering.
"This is less than 10 minutes a day for people to maintain their independence. It's very doable," said lead author Dorothy Dunlop, professor of preventive medicine at Northwestern University Feinberg School of Medicine, in a statement.
While this research was conducted on older adults, who had issues like stiffness from osteoarthritis, the study points out this short amount of movement per week should act as a goal for people who are currently inactive.
The good thing is there's a high chance you're already reaching this threshold daily. Think about it: If your commute requires you to hurry to the train in the mornings for about five minutes and you do the same when leaving work, you're already there. If you're thinking there's no chance I'm getting in 10 minutes a day, consider taking a different route to work or walking around the block at lunchtime. You'll get to reap the anxiety-relieving benefits today and better mobility when you're older.