Tried & Tested: The 5 Best Nontoxic Under-Eye Brightening Products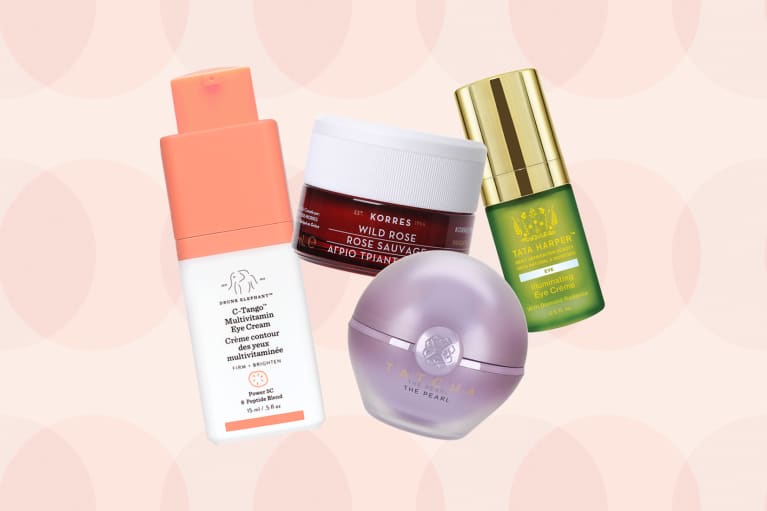 There is not a morning I wake up looking rested. I have perpetually dark circles floating under my eyes. Without a healthy dose of concealer, I am routinely asked if I'm "feeling OK."
Dark circles are a genetically predisposed trait. This means two things. The first is that there's nothing you did to acquire them; the second is that they are incredibly hard to treat. And dark circles should not be confused with bags. People often confound these two, but they are two separate issues—and are treated very differently. Bags are puffy and full. Dark circles are just as they are named, dark half-swoops.
"These fall into two categories: pigment or vascular," says board-certified dermatologist Mona Gohara, M.D. If you have the former, these are brown and come from excess pigment in the area. If you have the latter, these are bluish because of dilated blood vessels; these also tend to be much harder to treat. And the adage about you not sleeping enough? According to Gohara, that really just comes from lack of sleep affecting your quality of skin in general. "Your skin in its entirety looks worse when you are stressed or tired; any skin condition can be accentuated from physiological stress."
And when you're on the hunt for a product, you can look for a certain one that can help the area. Gohara says she likes brightening ingredients (like vitamin C and other antioxidants), hydrating actives (that tend to the delicate area), and hyaluronic acid (to help plump the area as dark circles, unlike bags, tend to be sallow). I might also recommend looking for an option with color correcting pigments or blurring technology, but that's more just for instant gratification. Below are the best of the best natural or nontoxic options.
Dr. Hauschka Daily Hydrating Eye Cream
This deeply hydrating option is for those with dry skin and fine lines, as well as circles. This cream absorbs quickly (i.e., ideal for day) but is packed with butters and oils that stick around—so if you tend to get dehydrated, weary eyes midday, this is for you.
Daily Hydrating Eye Cream, Dr. Hauschka ($55)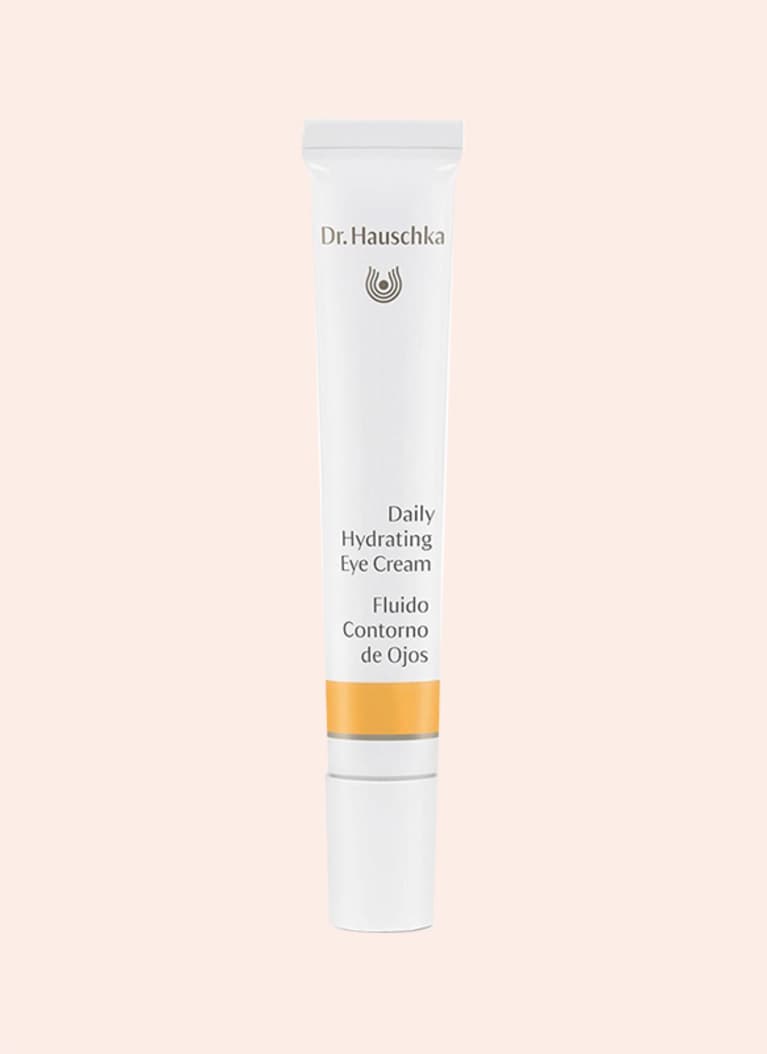 mindbodygreen / mindbodygreen
Drunk Elephant C-Tango Multivitamin Eye Cream
Not totally natural, but I'm including this clean product regardless because of what it does include: It's packed with five forms of vitamin C and eight strands of peptides—so, uh, it's not messing around.
C-Tango Multivitamin Eye Cream, Drunk Elephant ($64)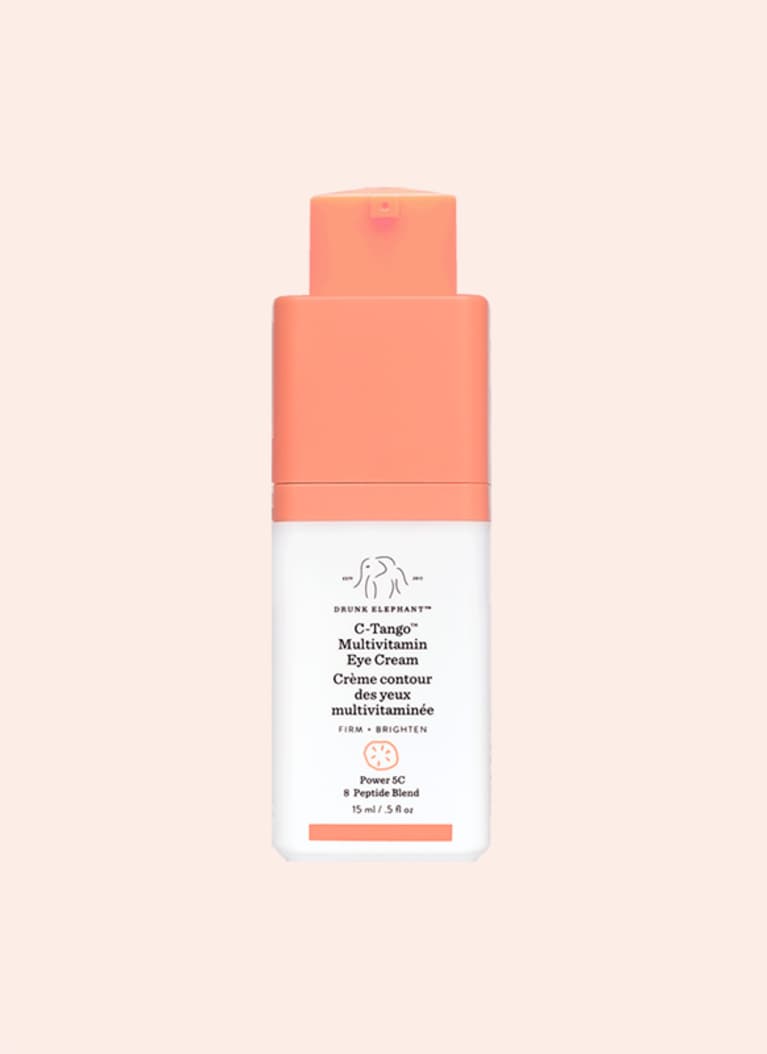 Tata Harper Illuminating Eye Cream
The ingredient that puts the "illuminating" in this peach-pink eye cream? Diamond dust—yes, really. While that add-in skews more on the "instant gratification" end of things, it also contains plumping hyaluronic acid, soothing aloe, and tons of antioxidants from essential oils.
Illuminating Eye Cream, Tata Harper ($105)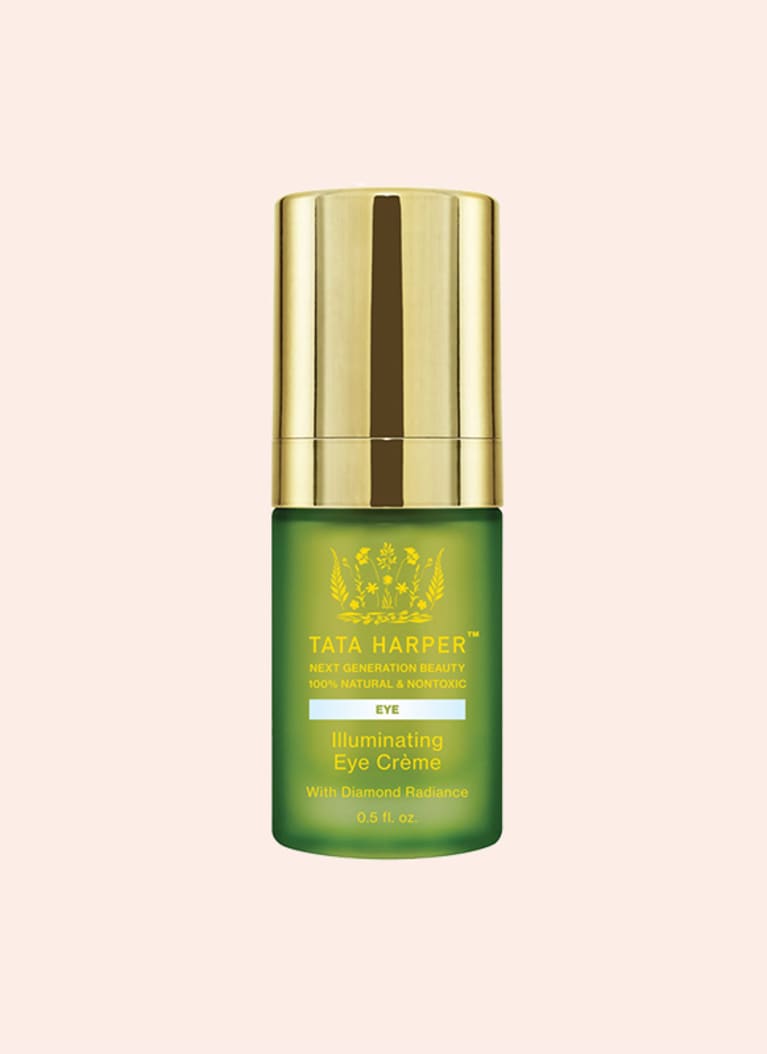 Korres Wild Rose Vitamin C Brightening Eye Cream
Korres' wild rose line has reached cult status for its brightening benefits. (It's supercharged with this really strong stabilized vitamin C.) And their new eye cream meets the high standards. This is a water cream, which means the texture is very light—perfect for under makeup.
Wild Rose Vitamin C Brightening Eye Cream, Korres ($38)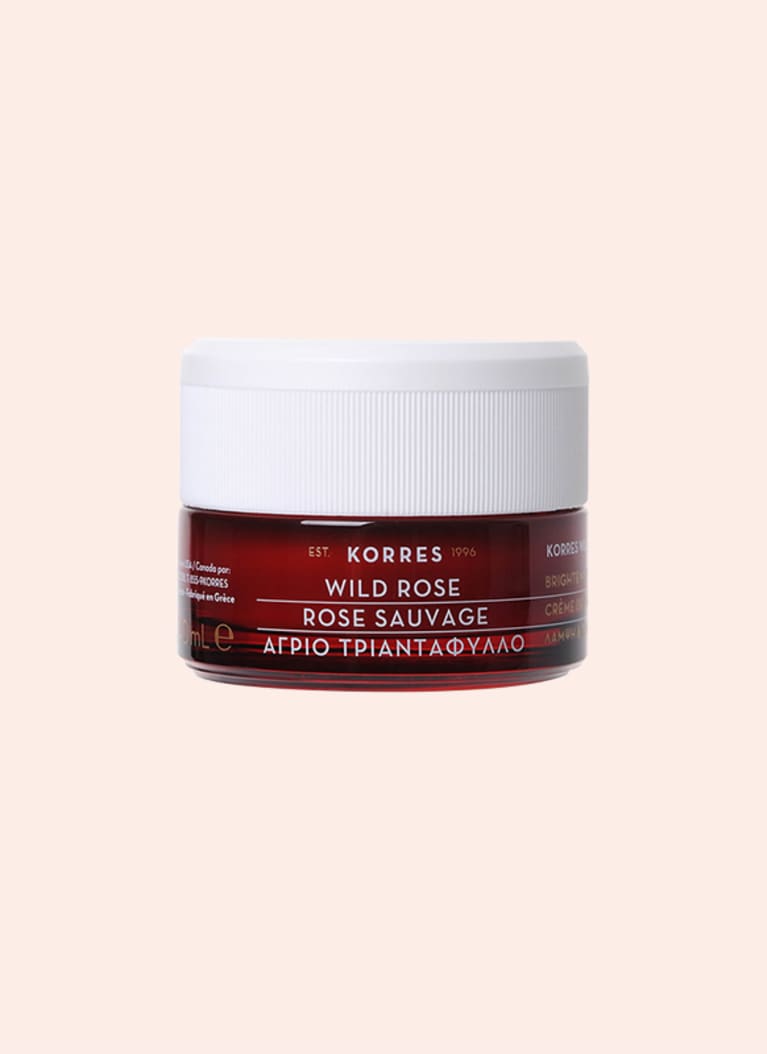 Tatcha The Pearl
With this cream, not only do you look instantly awake, but it feels like heaven to rub in. And the active-packed tinted eye cream doubles as a concealer (if you have serious circles, it might not be strong enough pigment for you—if I need to look pulled together, I'll layer on makeup).
The Pearl, Tatcha ($48)