These Warming, Alkalizing Breakfasts Will Give You Beautiful Skin

By Lily Kunin
mbg Contributor
Lily Kunin is an Integrative Nutrition Health Coach, cookbook author and business owner living in New York City. She is the owner of Clean Market, a café, apothecary and functional tonic bar.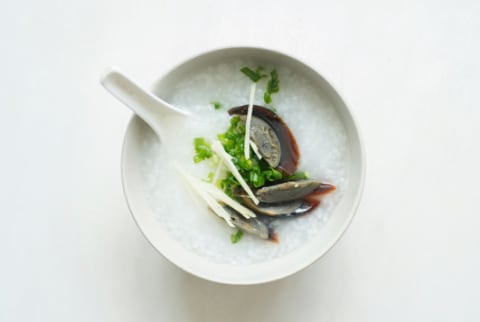 January 24, 2017
Whether we like it or not, our skin is a direct reflection of our digestion. Our mission for glowing skin doesn't begin and end with the best facial serum or oil or peel (although those really can help!). It's just as important—if not more important—to take note of what foods you are eating and incorporate them on your quest for glowy skin. Eating foods that are easy on your digestive system is important year round, and in the winter that means lots of warming foods.
Think about how your body feels on a cold day after it eats a warm bowl of soup versus a cold salad. There's actually a reason for that. Warming foods, particularly in the winter, light your digestive fire (aka can speed up your metabolism) and make digestion overall easier for your body. This rings particularly true first thing in the morning. If you are a smoothie fanatic and still want to enjoy them in the winter, try having a cup of tea with your smoothie or enjoying a smoothie later in the day after warming foods.
Here are some warming ideas to start out your day that benefit both your stomach and your skin. They're perfect for winter, low in sugar, and will keep you full until lunch.
Bone broth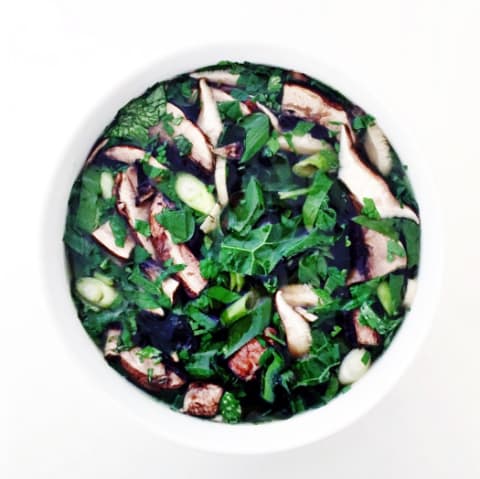 Bone broth is an amazing tonic that I love to drink first thing in the morning. It's incredibly healing, boosts immunity, fights inflammation, and surprisingly can contain a high level of protein. Its healing qualities help cultivate a healthy gut and a healthy gut = healthy skin. Bone broth contains so many nutrient-rich minerals and amino acids, notably collagen, which builds strong, youthful skin. With some simple additions, it can become a nourishing meal replacement and an easy breakfast on the go.
Healing Chinese-style congee porridge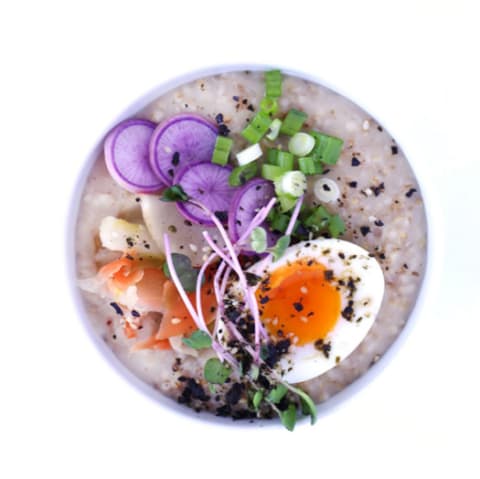 Although common in some parts of the world, Americans don't always think savory for breakfast. Once you introduce savory foods for breakfast like miso soup or leftover butternut squash soup you may soon be converted. Start with this congee. Congee is a healing meal typically made with rice—but in this case oatmeal—and is often enjoyed for breakfast in Asian cultures. It's a major comfort food and super easy to digest. Make it with a cup of bone broth for an extra-healing, mineral-rich breakfast. You can top it with just about anything; my favorite additions being a soft-boiled egg and probiotic-rich kimchee.
Basic breakfast porridge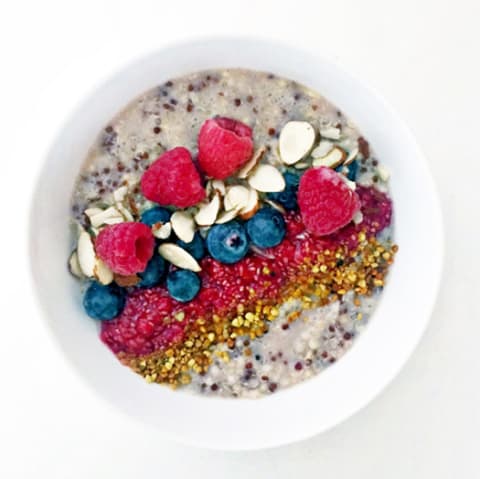 This is another one of my favorite winter breakfasts. Made with quinoa, it's easy to prepare in advance and reheat on the stove with some almond milk. Quinoa is a wonderful grain to introduce at breakfast and pairs equally well with sweet and savory dishes. Add some extra protein by piling your bowl high with almond butter, chia seeds, hemp hearts, and coconut flakes!
Breakfast bowl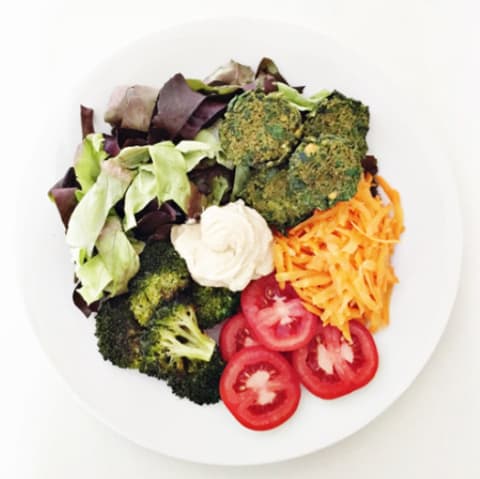 This bowl is a bit of an "everything but the kitchen sink" bowl. Use a leftover grain from last night's dinner—quinoa or brown rice work great—some leftover roasted veggies and top it with a ghee fried egg and avocado. Drizzle with tahini, and breakfast is served! This is another one of my go-to protein-rich veggie bowls that is filled with healthy fats for glowing skin.
Ginger tea + toast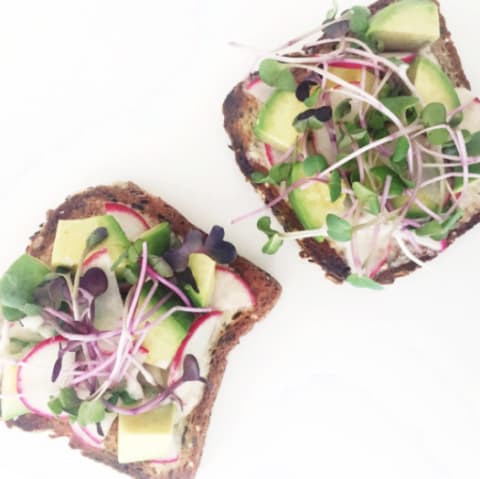 If you are in a super rush out the door in the morning, warm lemon water or ginger tea is a great warming option. They softly wake up your digestive system and detox your liver. Pair it with a slice of your favorite gluten-free toast topped with almond butter for some protein and healthy fats. Keep sipping on herbal teas and warm water throughout the day for an extra boost!