This Is How To Clear Your Brain Fog Quickly & Naturally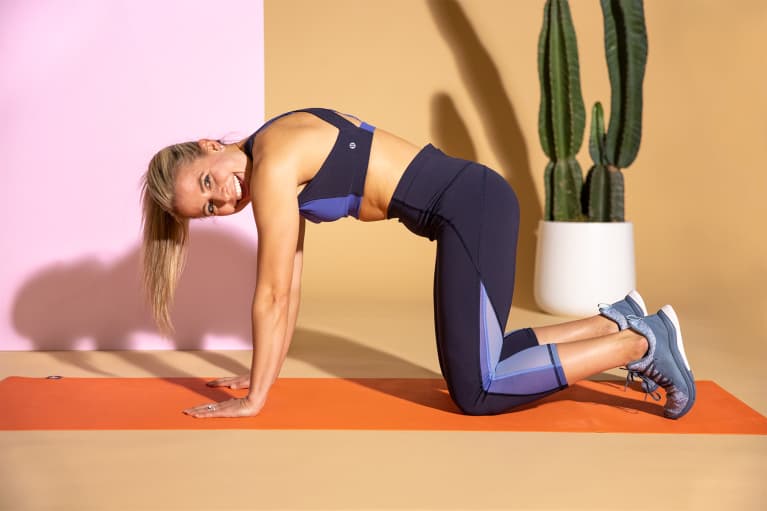 At mindbodygreen, we believe that movement is an essential part of life. Movement, like food, can be its own form of medicine—it can connect us to the earth, to our community, and to ourselves. That's why we created Movement Cures, a video series that underscores our bodies' ability to heal itself through movement. From common aches and pains to the occasional (or chronic) bloating, we're asking experts for their best answers to our everyday woes and sharing Movement Cures that can help you feel better.
You're sitting at your desk, trying to get some work done, and you think, Wow, why does it feel like my brain isn't working? This, my friends, is the much-dreaded brain fog. It can float in at any time of day—after breakfast, during the afternoon slump—and finding the cause can be difficult, given the large list of potential suspects.
Whatever the cause, brain fog is unpleasant and can throw an unproductive wrench in your day. As a certified personal trainer, Flywheel instructor, and sub-elite marathon runner, Emily Fayette has no time for brain fog, so she turns to movement as a quick, effective, and natural way to clear her head. Her favorite move? The cat-cow.
Next time the fog rolls in, take a minute or two to yourself and give this cat-cow a try.