This Hospital In The Forest Is Taking 'Nature Is The Best Medicine' To The Next Level
mbg Contributor
By Caroline Muggia
mbg Contributor
Caroline Muggia is a writer, environmental advocate, and registered yoga teacher (E-RYT) with a B.A. in Environmental Studies & Psychology from Middlebury College.
January 20, 2019 — 10:00 AM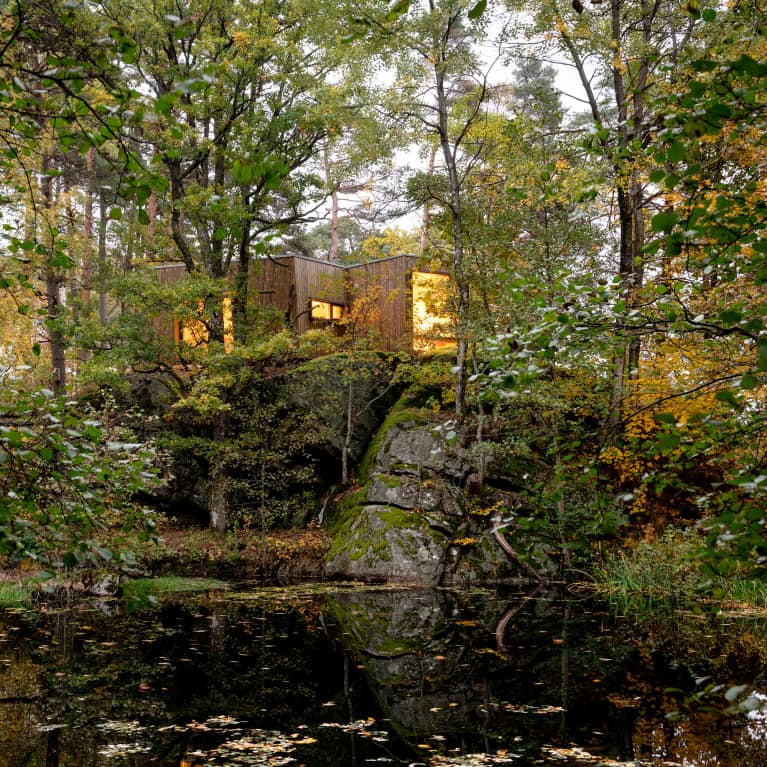 Psychologist Maren Østvold Lindheim, the Friluftssykehuset Foundation, and the Oslo University Hospital have opened an outdoor care center in the forest designed by famous architecture firm Snøhetta. The idea came after Maren noticed that her patients were responding well to spending time outside but knew some patients would not be well enough to actually be outside. In response, they designed cabins that reflected the outdoors—spaces that even immune-compromised patients could visit.
The outdoor center features minimalist wooden cabins that integrate seamlessly into the environment—providing skylights for sunlight to pour into the space, walls that smell of wood, and a comfortable space for patients, family, and friends to be together away from the conventional hospital setting.
The center is located only a few hundred feet from the Oslo University Hospital so patients can spend as little or as much time away from the hospital as they need. The cabins can be booked online by patients from the hospital, and fortunately, once they cross over the wooden paths toward the cabin, the experience becomes a restorative oasis.
This oasis may be confined to Norway for now, but we're hoping hospitals worldwide will take note. And in the meantime, when you're seeking out healing, don't forget about the power of nature that you can bring inside: Plants have been shown to filter our air, boost immunity, increase happiness, and speed recovery from illness.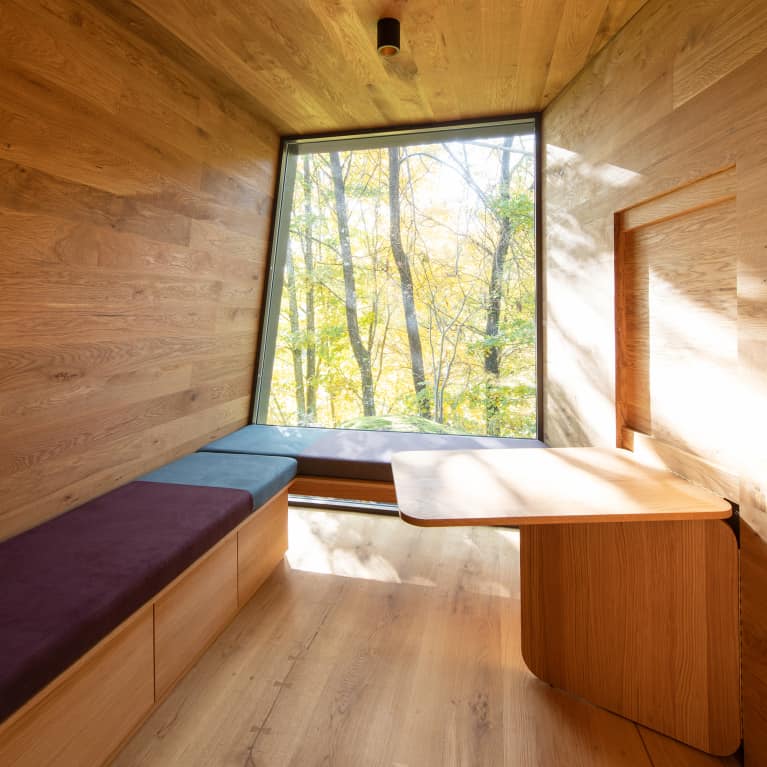 You can also try sitting near the window, or asking for a bed in the hospital with a view of the outdoors, as research suggests that even looking at nature can reduce levels of cortisol, blood pressure, and heart rate, and helps you heal from surgery or illness more quickly.
Even just taking a stroll outside gives you the benefits of the outdoors. Studies show that taking a walk in nature, whether that's by the ocean or through your local park, can reduce stress. And that when you're dealing with any kind of illness or trauma, sometimes nature really is one of the best medicines around.