The Life-Changing Phrase Athleta CMO Andrea Mallard Uses To Empower Women Everywhere

mbg Co-Founder & Co-CEO
By Colleen Wachob
mbg Co-Founder & Co-CEO
Colleen Wachob is Co-Founder and Co-CEO at mindbodygreen.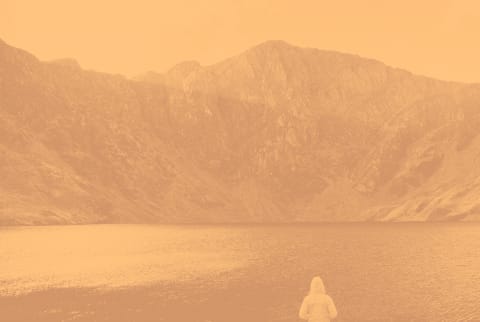 January 29, 2018
Within moments of speaking to Andrea Mallard, it's clear that she's no ordinary CMO. Mallard joined Athleta last March, and there's no question that she knows a thing or two about brand-building—especially when it comes to acknowledging where we are as a society and where there's room for growth. In short, Mallard is determined to use her role at Athleta to make the world a better place.
"2017, what a year!" she says with an exhilarated laugh. "It was an amazing year of culture. The #metoo movement was all about making it clear that the voices of women should be heard—and that's the place where Athleta started. That's the conversation we were having 20 years ago. It's interesting to see the zeitgeist catch up to that place."
Advertisement
This ad is displayed using third party content and we do not control its accessibility features.
While Mallard is committed to sustainability and a positive work environment, in the true spirit of You.We.All, her biggest goal as Athleta's CMO is to empower women not just to love their bodies, but to push themselves out of their comfort zones in a way that boosts confidence and encourages them to become the strongest, bravest versions of themselves. We caught up with Mallard for an inspiring conversation about how she stays present for both her family and colleagues, how she taps into her creativity, and where she plans to take Athleta in 2018.
A Q&A with Andrea Mallard
Sustainability is part of Athleta's core values. How is your sustainability mission coming to life in a bigger way in 2018?
While I'm really proud that by 2020 80 percent of our materials will be from sustainable fibers, what gives me the most energy is knowing that we're taking sustainability really seriously in other ways too. For us, sustainability is about the whole picture. For example, the women who help make our clothes, we invest as much if not more in them as they do in us—we give them an educational program and life skills that give them personal agency. By working with us, they're learning entrepreneurial and craftsmanship skills so they can start their own clothing company someday.
Advertisement
This ad is displayed using third party content and we do not control its accessibility features.
Empowering women has been part of the Athleta brand since its inception. How does the focus on empowerment manifest itself at in your stores, and within the Athleta community?
Empowerment takes a lot forms. Certainly speaking up about harassment is important, but all of our campaigns have an element of empowerment. When we give women a power and agency and confidence in their bodies, it translates to all aspects of their life. It's really getting loud now in a way I thought I would never see in my lifetime. We're thrilled to be part of this conversation.
Diversity is also huge for us. You used to have to be a certain age, size, race. Athleta believes that you choose the value you have. We want to celebrate all sorts of women. It's a crime to think that people haven't been exposed to the true diversity that's out there. Women are now saying "no, I get to decide."
I have three kids, and two are daughters. My 11-year-old and I are talking about these issues all the time. Even if it's difficult, the fact that these are conversations we're now having all the time is amazing. When there are moments of imagery that she's exposed to that I don't agree with, we will dissect it together. When I was that age I was just a victim of it all the time because there wasn't that understanding of it.
In our stores, no one comments on looks. They're trained to say, "how do you feel?" To me, it's those types of details that we're getting so much smarter about.
What does wellness mean to you?
Wellness is an interesting, loaded word that can mean everything and nothing at the same time. Wellness to me is about feeling really healthy. It's not just about having a green smoothie in the morning, it's about making sure I don't want to feel anxiety and dread walking into the office or a meeting. I want people to laugh.
I want to Athleta to be the healthiest place to work. I'm proud that we have a yoga studio in the office, and that we always have really healthy lunches. I really want people to feel healthy at work, so I'm getting really clear about what that means. If I do nothing else other than that, I will be really proud.
Wellness is wholeness. When I can show up as my whole self at work, that's the best. People will put all their hearts and souls into something when they're passionate about it, so to be well is be authentically you at all moments, as opposed to being a professional robot. Why would you want to live your life like that? That's not good for business.
If you can take care of you, you're in a position to do really incredible things for us. But if you don't, you won't be able to.
Advertisement
This ad is displayed using third party content and we do not control its accessibility features.
How do you tap into your creativity?
I think creativity is a muscle you nurture at all times, so I'm conscious of that. It's about making sure there's a constant pipeline of inspiration. I get creative when I get inspired. It's about looking at other cool things people are doing, it's about prototypes, it's about blocking up a concept. For me it's about building things, striving, being OK with failing, and trying again. That's what allows those things to happen. To fuel what fuels you, you have to be do what makes you happy.
What does the future of active fashion look like?
Athleisure as an idea has evolved pretty dramatically. Leisure implies yoga pants you wear on the street or around your house. I will often ride my bike to work from Mill Valley, but I don't always change right when I get in because I want to be able to move. We have walking meetings at work right up and down the embarcadero, or after work I'll take a yoga class before I get home and am running around with my kids. It's "ath-life." That's where we are. You've got a performance advantage to your professional life, and those are the things to unlock.
Advertisement
This ad is displayed using third party content and we do not control its accessibility features.
Do you think the fitness scene has gotten too exclusive?
Half the reason I bike to work and bike home is to get mental clarity so I can be totally present when I'm home. That doesn't cost me anything—just a little bit of extra time to get home so I'm more available. When you're commuting in the car you don't get that. For me personally I want to make sure that fitness doesn't become an exclusive club for the one percent. It feels critically important for everybody.
If you can't afford that boxing class, for example, there are alternatives for you. There's a lot of hiking and wandering around to be done. I love hiking because I need good conversation for an hour. It feels good to take it outside—you figure something out when you hike. It helps you unleash creativity and move forward. That's worth so much more.
Do you believe wellness should be more inclusive? Listen to Shaman Durek discuss why we need to put the "we" back in wellness on the mindbodygreen podcast.
Advertisement
This ad is displayed using third party content and we do not control its accessibility features.

Colleen Wachob
mbg Co-Founder & Co-CEO
Colleen Wachob is Co-Founder and Co-CEO at mindbodygreen. She graduated from Stanford University with degrees in international relations and Spanish, and spent 10 years working at Fortune 500 companies including Gap, Walmart, and Amazon. Wachob lives in Miami, Florida with her husband, mbg Founder and Co-CEO Jason Wachob and their two daughters, Ellie and Grace. Her first book, which is co-authored with mindbodygreen Founder Jason Wachob, The Joy of Well-Being, is being released on May 23, 2023.