The Simple, Weight-Free Way To Build Strong Arms (And Empower Yourself)
mbg Contributor
By Krysten Peck
mbg Contributor
Krysten Peck is a freelance writer specializing in arts, wellness, brands, and visual storytelling. She received a bachelor's degree from Dickinson College.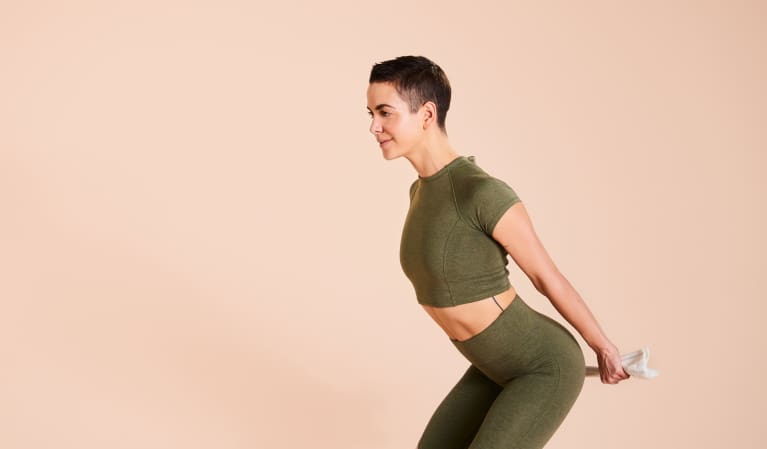 Here at mbg, we believe in Mindful Movement. In our video series, we'll break down various moves designed to help you take care of your physical body and connect you to your emotional and spiritual self. Today's video: how to strengthen your arms and empower yourself with nothing more than a dish towel.
Working out your arms never seems to offer much simplicity or variety these days. Whether with dumbbells or on a machine at the gym, building arm strength usually requires additional equipment, but what if you could use objects lying around your house?
As it turns out, dish towels make a great workout tool for strengthening your triceps. This technique uses a gentle—but just as effective—approach to modify the classic triceps pull, without needing to sacrifice form or invite potential injury as you might with weights.
be.come project founder and NYC-based yoga instructor Bethany C. Meyers demonstrates in the video below a modified triceps pull that'll help you build strong arms and a sense of self-empowerment.
How about nailing warrior pose and finding your balance at the same time? We've got just the video for you.