The Only Routine You Need To Strengthen Your Core & Build Confidence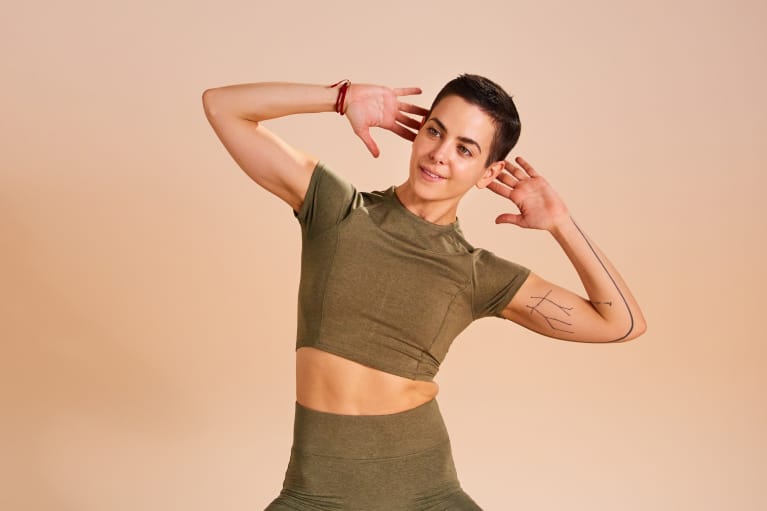 Here at mbg, we believe in Mindful Movement. In our video series, we'll break down various moves designed to help you take care of your physical body and connect you to your emotional and spiritual self. First up: how to strengthen your core and build confidence, all in one single move.
A lot of talk around the core almost always diverts to an emphasis on abs—how to get them, keep them, and train for them. How about an ab routine that's about power instead of defeat? Little does the conversation ever focus on building inner and outer strength—a process that involves not only supercharging your abdominal muscles but also improving upon your stance and overall posture. In the end, cultivating overall strength is fundamental to how empowered and confident you feel in your own skin.
For be.come project founder Bethany C. Meyers, incorporating the confidence element into your ab work can make a world of difference.
In this video, she demonstrates a simple routine designed to strengthen your core and embrace confidence-building.