The 3 Best Moves To Relieve Bloat Digestive Issues
mbg Contributor
By Caroline Muggia
mbg Contributor
Caroline Muggia is a writer, environmental advocate, and registered yoga teacher (E-RYT) with a B.A. in Environmental Studies & Psychology from Middlebury College.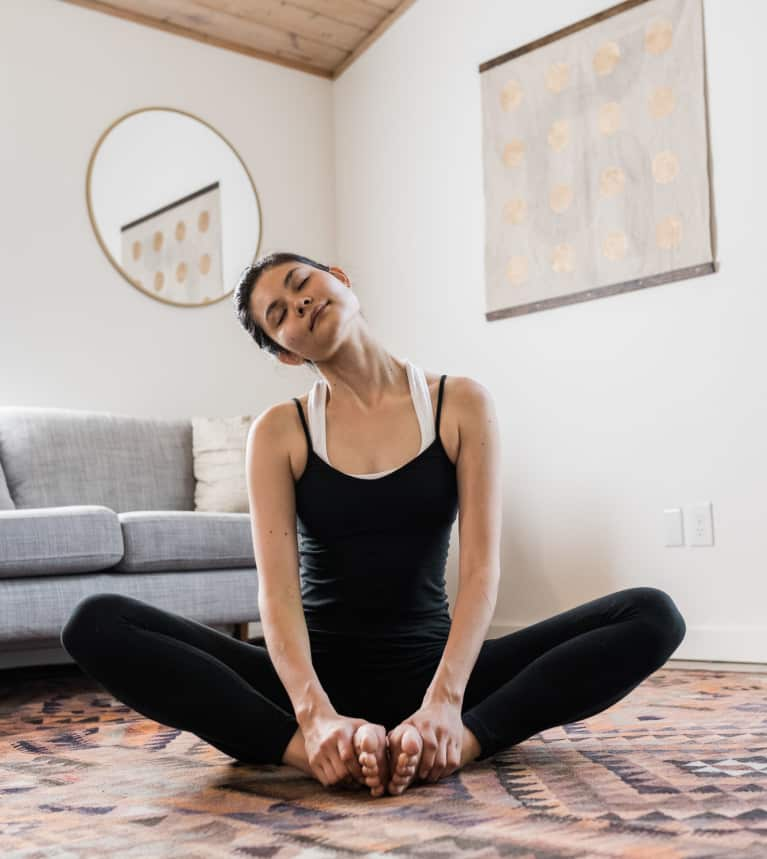 Our editors have independently chosen the products listed on this page. If you purchase something mentioned in this article, we may
earn a small commission
.
As the holidays approach and we spend more time traveling and eating sugary foods, our digestive tracts can get thrown out whack. There are ways we can change our diet to keep things in check, but with travel plans and sweets being unavoidable for many, exercise could be the next best option. We consulted our mbg fitness experts on their go-to moves to help alleviate digestive issues.
"Restorative or yin yoga is always wonderful to soften the nervous system, which in turn can calm the digestive system. Pranayama (breathwork) practices like sama vritti (same breath) is another affective way to settle down the mind and body simultaneously." —Sasha Nelson, yoga instructor, wellness lifestyle coach, and sustainability enthusiast.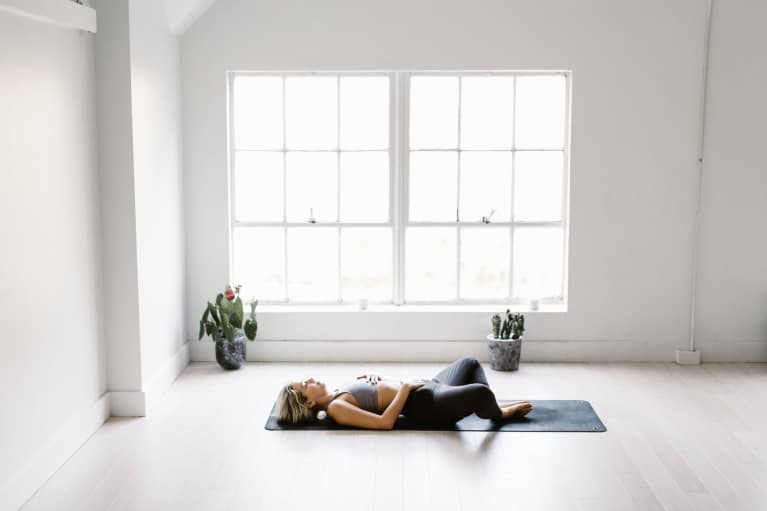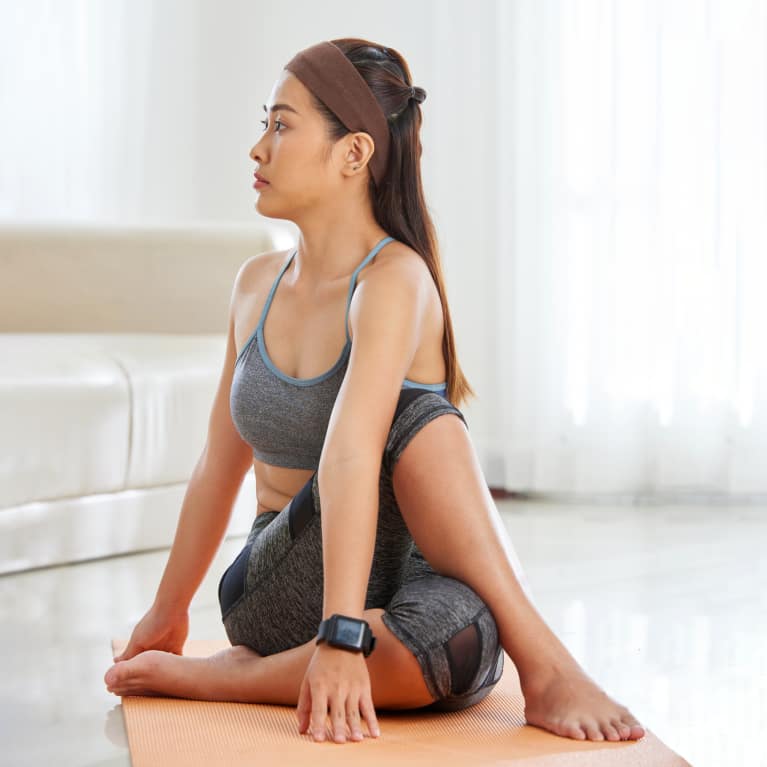 "Twisting is key to keep a healthy digestive track, and it's something that everyone can safely do almost anywhere. Seated twists, or twisting from a chair pose, can help rinse out your inner organs, get your bowels moving, and bring in fresh blood flow to your system, while benefiting your spinal column and posture." —Sara Quiriconi, certified yoga instructor and health coach and author of Living Cancer-Free: A Warrior's Fall and Rise Through Food, Addiction & Cancer
"That whole mindset of exercising hard to make up for whatever you ate or drank at last night's holiday party doesn't work for me. If I'm bloated or feeling off my game because I indulged in Christmas cookies and another glass of wine, I don't try to undo it the next day with a crazy sweat fest. If anything, I slow down and take it easy. Poses like child's pose, where I can let my belly go and be soft, feel good. Same with a gentle bridge pose or an upright seated twist hugging one leg in toward the chest." —Kait Hurley, founder of kaithurley.com