Q & A with Miranda Kerr: Yoga, Organics & Wellness

mbg Founder & Co-CEO
By Jason Wachob
mbg Founder & Co-CEO
Jason Wachob is the Founder and Co-CEO of mindbodygreen and the author of Wellth.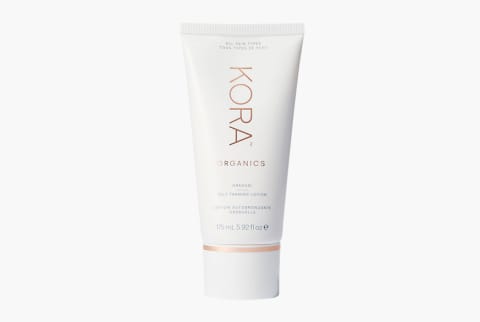 Image by mindbodygreen / mindbodygreen
September 8, 2011
Miranda Kerr is one of the most sought-after supermodels in the world. She's also a new mom who gave birth naturally (27 hours of labor and no drugs!), an avid yogi (she's been practicing for over a decade), and an organic skin care entrepreneur (she launched KORA Organics just last year). Miranda Kerr totally embodies the mindbodygreen lifestyle.
I was fortunate enough to talk with Miranda about everything from her wellness journey, yoga practice, passion for organics, spirituality (including Louise Hay), and more.
Advertisement
This ad is displayed using third party content and we do not control its accessibility features.
JW: How did you first become interested in wellness? Was it always important to you? Was it over a period of time or was there a specific "a-ha" moment?
MK: I have always been interested in wellness and I studied nutrition and health psychology. In fact I have just completed another course in the States and am now a certified health practitioner.
I am fascinated by the human body and more specifically the way in which nature and natural ingredients affect our body systems. I love reading and find myself always searching for new information on health, wellness and spirituality. I am a big believer in health in all areas: mind, body and spirit. I'm excited by how fast the wellness industry is growing and am proud to be apart of the industry, having launched my own range of certified organic skincare -- KORA Organics. My goal is to share the benefits of using certified organic skincare with others and the testimonies we are receiving daily reflect the difference that we're making with KORA Organics.
How did you come up with the idea for KORA Organics?
I live by the philosophy that beauty starts from within, and in my line of work as a model I pay a lot of attention to what I put into my body. Whatever we put on our skin, soaks in. KORA Organics became a reality because I could not find a certified organic skincare brand I was truly happy with.
Why is organic so important?
The health and nutritional qualities of certified organic ingredients have not been interfered with. Through certified organic skincare you get what nature intended, you are not exposing your self to harsh chemicals found in pesticides, herbicides and other nasties used when growing non-organic produce and ingredients, and the impact on the environment is minimal.
Of the KORA Organics products, what are your daily essentials?
Each of the KORA Organics products are designed to work synergistically with each other in a layering affect in the way in which they absorb into the skin. My daily essentials include -- KORA Organics Normal Skin Type pack (this includes the Cream Cleanser, Balancing Rose Mist and Hydrating Day and Night Cream). I also use the Luxurious Rose Hip Oil, Recovery Eye Gel Cream, Vitamin Enhanced Lip Balm, Enriched Body Lotion and Essential Body Wash.
What products do you take with you when you travel?
I take the full range with me wherever I go. Some of the products I recommend while on the road include -- the KORA Organics Balancing Rose mist and also the Energising Citrus Mist; the mists are a perfect way to keep the skin hydrated and I alternate depending on my mood and the time of the day. The KORA Organics Vitamin Enhanced Lip Balm is also a key item to keep in your handbag and the Rejuvenating Foot Balm is a great way to treat the feet after a long day.
Can you tell us a bit more about your yoga and meditation practice?
I have been practicing yoga for over a decade now and it is a very important part of my life. It doesn't matter where I am or what I am doing, yoga gives me the opportunity to switch off and focus entirely on my body and my breath. Yoga allows me to meditate and reflect on what's important in my life. It is also great for core strength and maintaining agility.
I practiced yoga during my entire pregnancy and I hope to practice for the rest of my life.
What does the mind-body-green connection mean to you?
Growing up on a farm surrounded by nature helped me understand the profound way in which we are all connected. Our mind affects our body and our body affects the environment. Each is equally important to our well-being.
You're a fan of Wayne Dyer and Louise Hay (as are we) -- do you have any favorite books from either author?
Yes they both contributed to my book Treasure Yourself. I really enjoyed You Can Heal Your Life by Louise Hay. I am a believer in psychosomatic illness and I love the reference section in the back of the book.
What's next for you?
A lot of new and exciting opportunities have opened up for KORA Organics and I am focused on driving the business in the right direction. Like all things organic, the business will continue to evolve and we are very much guided by the feedback of our customers and what they want. I have a few more book ideas to work on and most important of all, above everything else, I am enjoying the delights of motherhood.
For more on Miranda and KORA Organics:
Advertisement
This ad is displayed using third party content and we do not control its accessibility features.