mbg Founder & Co-CEO
By Jason Wachob
mbg Founder & Co-CEO
Jason Wachob is the Founder and Co-CEO of mindbodygreen and the author of Wellth.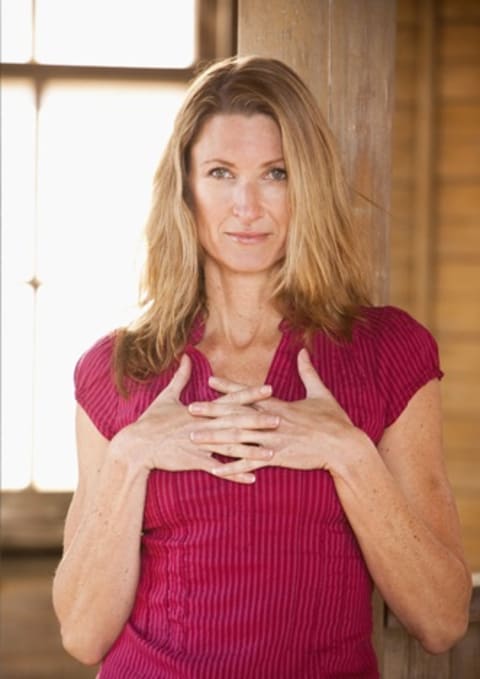 In 1996, after eleven successful years in the entertainment industry, Janet Stone traveled to India, the birthplace of her grandfather. While there, she met a yogi who had a profound influence on her, and suffice to say, Janet left Hollywood and her life took a turn.
Can you tell us more about your "yoga moment" in 1996 when you went from Hollywood to yoga?
It wasn't a moment per se, but a string of powerful interactions with yoga. When you move out into the world from Hollywood and find yourself in India and Nepal, yoga is going to track you down. This is what happened, everywhere I went, it was there. When I returned to LA, I continued to work in the film industry but yoga began to permeate more and more of my life.
Any advice for someone who is just beginning their practice?
Yes, to practice and once you've finished practicing, practice some more.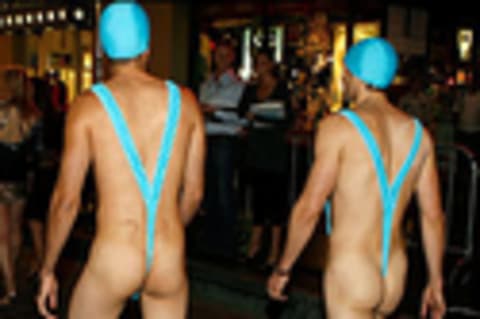 What are some of your yoga class "No-No's"?
Assuming that you "know." We practice constantly releasing our ideas about how it all is and softening our grip on certainty so that we can arrive more fully into what is actually happening and unfolding in each breath. Not to mention the mankini, now that's a "no-no" (pictured, right).
Any particular teachers/books influential in your practice?
Many. I remain a student of this teaching and find influences all around me. Not to be boring, but the Bhagavad Gita is a great teacher. Also, Max Strom and Scott Blossom have been powerful teachers on my path.
How would you describe your style of practice?
Dynamic, prana movin', heart expanding, rough and tender, fluid and steady.
You're a mom to two little girls -- how do you find time for your practice? How do you find balance?
I recently created a Strong Mom Yoga workshop series and DVDs that will be released this spring to answer this question. As a nurturer of two young beings, I find that they will take every last drop I have to offer and then a little more, so I've crafted ways to get up insanely early and practice
before the constant stream of demands begin. If this doesn't happen, I search for balance in the midst of carpool, snack making, and life as it keeps flowing.
What does the "mind/body/green" connection mean to you?
Consciousness. Chit. Awakening and aligning our ideas to our actions. What ways can we be more awake, aware, and aligned?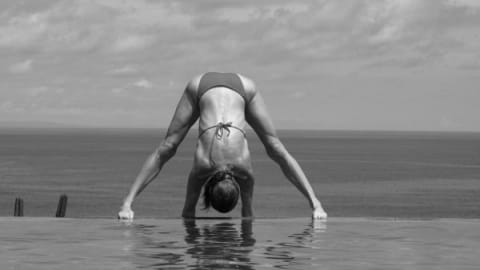 What's your favorite healthy place to eat in San Francisco?
What are you working on? What's next for you?
I'm releasing three new DVDs this spring -- one focusing on Strong Mom Yoga and two others offering juicy, practices to ignite home practice for Vinyasa lovers everywhere. I've also created a series of Hanuman shirts to serve as a reminder of devotion in motion. In addition to workshops, festivals and conferences across the country, in August we begin the Five Elements Teacher Training that has been created to ignite our deepest knowing, spark a fierce commitment to being utterly awake and inspire profound dedication to living yoga. I'll also be at Yoga Tree in San Francisco. Come join me!